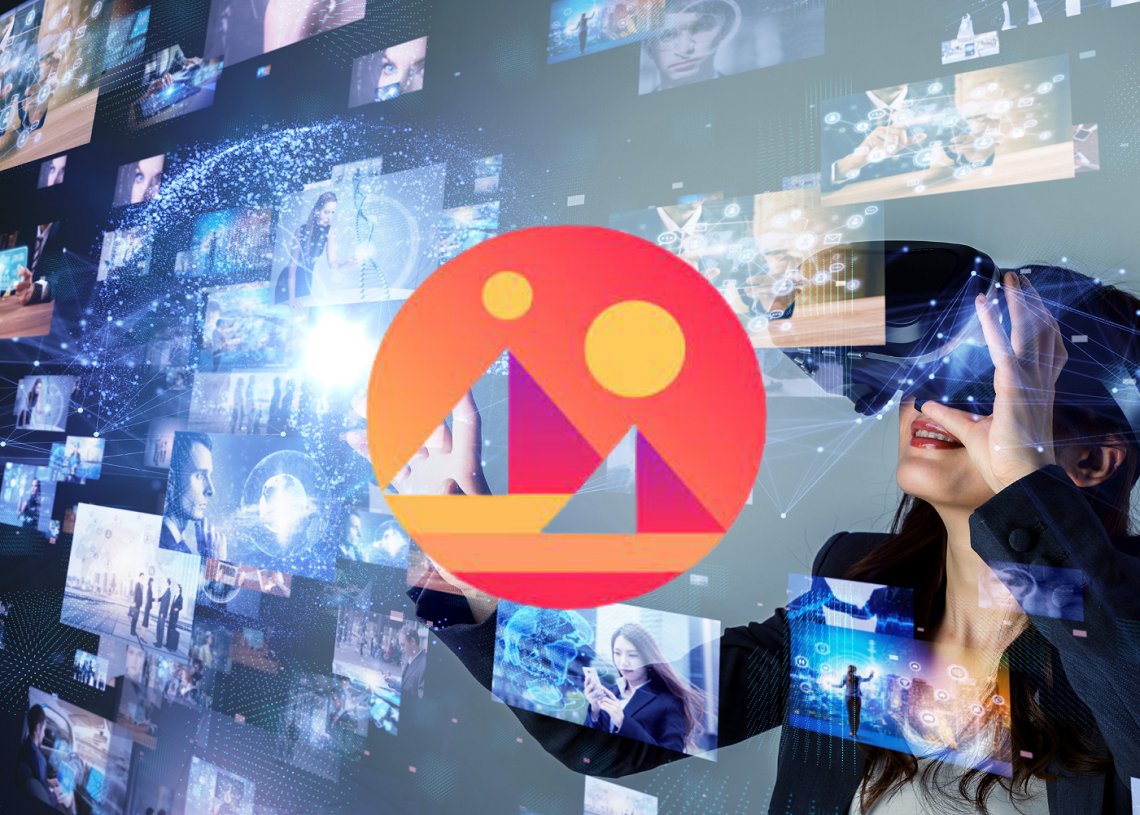 Decentraland Price Prediction 2023-2032: Is MANA Running Out?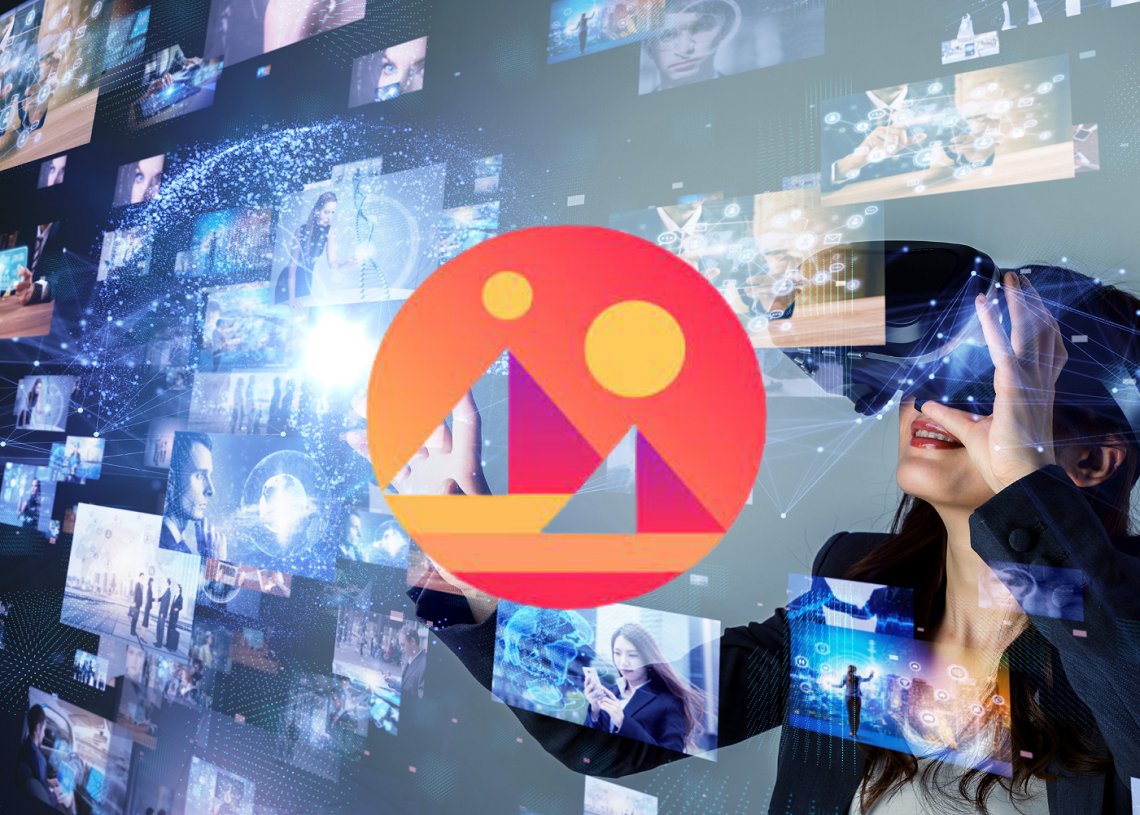 Decentraland Price Prediction 2023-2032
Think about it: A virtual casino where you can legally gamble and use crypto such as MANA to buy in. MANA is going to go through the roof. Atari has already sealed the deal. But there's trouble in paradise: Genesis is bankrupt, and Decentraland made their dissociation clear. We need the Decentraland Price Prediction to help us shed light on these rumors and truths plaguing the industry,
Amidst all this news, the community still thinks DCL is viable. The Decentraland Foundation continues to conduct business as usual and to support the Decentraland community under the role assigned to it in the Foundation Charter. Full disclosure: The Decentraland Foundation has a credit against Genesis of principal amount approx USD ~7.8M as of today. The Treasury remains healthy, and the credit amount does not represent a substantial part of the Foundation's treasury.
How much is MANA worth?
Today's Decentraland price is $0.3714 with a 24-hour trading volume of $43,637,081. Decentraland is up 1.5% in the last 24 hours. The current CoinMarketCap ranking is #57, with a live market capitalization of $43,637,081. It has a circulating supply of 1,893,095,371 MANA coins and a total supply of 2,193,179,327 MANA coins. Decentraland is 93% below the all-time high of $5.84.
Also Read:
MANA Price Analysis: Bearish Outlook for MANA as P2E investors switch attention to YGG?
TL;DR Breakdown
MANA/USD aiming to surpass $0.3810 resistance; immediate challenge at $0.3756.
Bearish concerns as users shift from Decentraland (P2E) to YGG
MANA to reach $0.4479 if it breaks the $0.3810 resistance with strong volume.
MANA Price Analysis 4-hour chart: MANA Reflects Bullish Sentiment, Targets $0.3810 Resistance
The 4-hour MANA/USD chart exhibits a bullish trend, and MANA is poised with an intent to surpass the obstacle posed by the $0.3810 resistance threshold, fueled by an influx of bullish participants in the market. Concurrently, buyers are actively challenging the immediate resistance at $0.3756, potentially paving the way for a breakthrough beyond the predetermined target levels. However, the emergence of bearish sentiments, such as users switching attention from Decentraland to YGG platforms, could prompt a retest of the support levels at $0.3626 and $0.35. Notably, the MACD line currently maintains its position above the signal line, accompanied by concise green candle formations. This alignment further reinforces the ongoing trend in the market.
MANA/USD Price Analysis 1-day chart: $MANA sets sights on $0.4479 despite long-term bearish sentiments
If MANA manages to decisively breach the $0.3810 resistance level, it could trigger a bullish momentum, potentially leading to a test of the next resistance at $0.4479. Continued strong volume during this move would validate the breakout. However, if the price fails to overcome the resistance at $0.3810, it might result in a pullback toward the support levels around $0.35 and $0.30. A breach of these support levels could reinforce the long-term bearish sentiment.
MANA Recent News/Opinions
Decentraland Unleashes Next-Level Experiences with Portable Innovations & Smart Wearables! 🌟🚀
Portable Experiences, similar to Smart Wearables, introduce augmented reality-like layers to the virtual world.
Smart Wearables enable avatar-specific abilities or experiences, such as event maps triggered by glasses or enhanced content with MANA token earrings.
Decentraland Price Predictions 2023 – 2032
Over the preceding quarter, MANA has undergone a downturn of -22.15%, and looking back over the past half-year, the losses have mounted to -45.30%. Notably, MANA reached its all-time high (ATH) of $5.90 on November 25, 2021. However, the present trading value of MANA is currently hovering around $0.36 – $0.37. This strikingly reflects a substantial decrease of about -93% from its ATH.
MANA's substantial losses have raised concerns about its near-term recovery potential. The uncertainty surrounding its future performance highlights the need for a careful analysis of market dynamics and potential catalysts that could shape its trajectory in the years ahead. Let's look at the Decentraland price forecast for the coming years.
| | | | |
| --- | --- | --- | --- |
| Year | Minimum Price ($) | Average Price ($) | Maximum Price ($) |
| 2023 | 0.41 | 0.42 | 0.46 |
| 2024 | 0.61 | 0.63 | 0.72 |
| 2025 | 0.91 | 0.94 | 1.06 |
| 2026 | 1.32 | 1.36 | 1.57 |
| 2027 | 1.89 | 1.96 | 2.25 |
| 2028 | 2.8 | 2.88 | 3.25 |
| 2029 | 3.91 | 4.06 | 4.8 |
| 2030 | 5.75 | 5.96 | 6.81 |
| 2031 | 8.25 | 8.49 | 10.06 |
| 2032 | 12.15 | 12.57 | 14.59 |
Decentraland Price Prediction 2023
Our current Decentraland coin price prediction for 2023 suggests the current price action for the MANA coin is exhibiting bullish signals and could reach a maximum price of $0.46 by the end of the year if the momentum continues. The altcoin is expected to retrace slightly during the year and could potentially trade at a minimum price of $0.41 and an average forecast price of $0.42.
Decentraland Price Predictions 2024
According to the Decentraland price prediction for 2024, the MANA coin is expected to trade at a minimum price of $0.61 and an average price of $0.63 with a maximum MANA price of $0.72.
Decentraland Price Prediction 2025
The Decentraland MANA price prediction for 2025 is a bullish one as the crypto is expected to reach a minimum trading price of $0.91, an average forecast of $0.94, and a maximum price of $1.06 by the end of 2025.
Decentraland Price Prediction 2026
In 2026, our Decentraland MANA price prediction suggests the altcoin might trade at a minimum price of $1.32 and an average value of $1.36 with a maximum price target of $1.57.
Decentraland Price Prediction 2027
According to the Decentraland MANA price prediction for 2027, the price of Decentraland is predicted to reach a minimum value of $1.89. The Decentraland price could reach a maximum value of $2.25 with an average trading price of $1.96 throughout 2027.
Decentraland Price Prediction 2028
According to the Decentraland MANA price prediction for 2028, the Decentraland price is expected to reach a minimum value of $2.80 and an average value of $2.88 with a maximum forecast price of $3.25 by the end of 2028.
Decentraland Price Prediction 2029
Our Decentraland MANA price prediction for 2029 suggests Decentraland price value can reach a maximum of $4.80 with an average trading price of $4.06. According to our deep technical analysis of the past performance of MANA, In 2029 the price of Decentraland is forecasted to be at around a minimum value of $3.91.
Decentraland Price Prediction 2030
According to the Decentraland MANA price prediction for 2030, the crypto could reach a maximum price of $6.81 and an average market forecast value of $5.96 by the end of 2030. The minimum prediction value stands at $5.75.
Decentraland Price Prediction 2031
The Mana coin price prediction for 2031 is bullish as the crypto is expected to reach a maximum price of $10.06 and an average value of $8.49 with a minimum forecast of $8.25.
Decentraland Price Prediction 2032
The MANA price forecast for 2032 suggests MANA could reach a minimum of $12.15 in 2032. As per our findings, MANA could reach the maximum price of $14.59 with an average forecast price of $12.57.
Decentraland Price Prediction by Wallet Investor
Decenteraland's analysis presents a bearish outlook, indicating a potential downturn in the market. According to their price prediction forecasts, prices are anticipated to experience a decline and reach 0.01075 USD by the end of 2024.
Decentraland Price Prediction by Digitalcoinprice
Digitalcoinprice holds an optimistic perspective on the future performance of Decentraland. The projection indicates a bullish trend for MANA, with the potential to reach $0.80 by the end of 2023. The forecast suggests a continued upward trajectory, with the price potentially advancing to $1.66 by the end of 2026. Of particular note is the anticipation of a significant peak around 2029, with the potential for MANA's value to reach approximately $2.73 per coin. This crest would then pave the way for an even more substantial peak, projecting a maximum price of $7.09 by 2032.
Decentraland Price Prediction by Coincodex
As per Coincodex's analysis, Decentraland's price is anticipated to experience an 11.88% increase, potentially reaching $0.408934 by August 13, 2023. The technical indicators suggest a prevailing bearish sentiment, while the Fear & Greed Index is 54, indicating a neutral stance. Decentraland has observed 15 out of the last 30 days with positive price movement, accounting for 50% of the period, and has displayed price volatility of 3.81% during this one-month span.
Decentraland's price predictions indicate a potential yearly low of $0.307104 in 2024, with a high of $0.491101. For 2025, forecasts range from $0.355930 to $1.106146. If the upper estimate materializes, a 203.00% gain is possible by 2025. Looking ahead to 2030, projections range from $0.110694 to $0.411891.
Decentraland Price Prediction by Market Experts
MANA could soar by 5-10x its current market price – Wolf's Crypto Price Predictions
Decentraland (MANA) is a leading web3 metaverse featuring gaming elements, prominently anchored by "The Ice Poker," a game that generates substantial cash flow.
During the last bull run, Decentraland experienced significant growth despite limited players. Traders can expect a potential 5-10x price increase for MANA, considering competition from emerging metaverse and gaming projects.
"The focus is on investing in new crypto gaming tokens during the bear market for potential substantial gains, with a specific emphasis on becoming a node operator for web3 games to earn passive income."
Decentraland Token to reach 15$ soon? – Lee the Captain
Unique gameplay sets Decentraland apart in the metaverse landscape.
Recent performance data reveals impressive stats: 40,000+ transactions, and $21 million in decentralized smart contracts over 30 days.
Decentraland's native token (MANA) could hit $15 in the next Bull Run
Decentraland Marketplace demonstrates strength with 116 daily sales, indicative of a thriving economy within the metaverse.
The metaverse industry is projected to reach $8-13 trillion by 2030, accommodating up to 5 billion users, and signaling vast growth potential.
MANA Overview
MANA Price History
2017 – Initial Period: Decentraland conducted a 24-million-dollar Initial Coin Offering (ICO) in August 2017, during the ICO boom. The price of MANA started trading on exchanges around this time. The initial price was relatively low due to the early stages of the project and the cryptocurrency market's overall nascent nature. MANA reached its all-time low of $0.007883 in October.
2018 – Market Fluctuations: Like many cryptocurrencies, MANA's price experienced significant volatility throughout 2018. Decentraland (MANA) saw periods of growth, which took it above the $0.1 mark, and decline, which pulled its value below $0.05, as the market sentiment shifted. The broader cryptocurrency market faced regulatory uncertainties and technological challenges during this time.
2019 – Consolidation: During 2019, the price of MANA generally stabilized compared to the wild swings of previous years. This period of consolidation indicated a maturing market and potentially growing interest in the project. MANA experienced an average market price of $0.0409048.
2020 – Increased Interest and Developments: The beginning of 2020 saw a moderate increase in interest in the decentralized finance (DeFi) sector, which impacted the overall sentiment in the cryptocurrency space, pushing the coin's value above $0.1 in August. MANA's price, like many other altcoins, experienced some positive movement during this period. Decentraland token closed 2020 around the $0.08 region.
2021 – Continued Volatility: In early 2021, the cryptocurrency market experienced a significant bull run, driven by increasing institutional interest and growing adoption. MANA also benefited from this trend, experiencing notable price appreciation during the first few months of the year, reaching $1.5 in April, and attaining its current all-time high of $5.84 in November.
2022 – Market Correction: The cryptocurrency landscape experienced a notable shift in 2022 as the market underwent a significant correction. After the exuberant highs of the previous year, many cryptocurrencies, including Decentraland's MANA, faced a period of price retracement. This market correction was driven by a combination of factors, including increased regulatory scrutiny in some regions, profit-taking by investors, and a natural cooling-off after the rapid price appreciation of the past. The bear season resulted in a -91.21% loss for MANA, taking its market value to about $0.3.
2023: The Long Road to Recovery?: As with several cryptocurrencies at the start of the year, MANA surged with vigor, recapturing its August 2022 high of $0.8. However, the elation was short-lived, as the persistent bears reasserted their influence over the market. MANA's trajectory took an unforeseen turn, and its value began to falter once more. At the time of writing, the price of MANA stands below the $0.4 mark, signaling the challenges that the asset has faced in the face of market headwinds.
More on Decentraland (MANA)
What's Decentraland?
Decentraland is a virtual reality platform based on blockchain technology. It is a virtual world like that depicted in the movie 'Tron' or 'Ready Player One", but in the real world. Decentraland users can use the virtual world token (MANA) to make transactions in the Decentraland marketplace. Users can buy virtual or digital land in the form of a Non Fungible token (NFT) that can be used to verify ownership in cryptocurrency.
All transactions in Decentraland require the use of MANA crypto. MANA cryptocurrency is a Decentraland coin that powers the Decentraland virtual network. As the concept of NFTs becomes more popular, the popularity of Decentraland and its cryptocurrency MANA has blown up. People can buy MANA to interact with its decentral games, which are available on most major crypto exchanges.
What is MANA?
MANA is the cryptocurrency on Decentraland – the world's first-ever metaverse built on the Ethereum blockchain. It is a virtual reality where you can customize your appearance, explore and create, and buy a real estate property.
Decentraland's initial coin offering achieved its goal just one hour after its release into the crypto market, raising nearly €22 million. Today, MANA is used within the platform for customizable units such as wearables, masks, or a custom name available on the website's marketplace.
Virtual Reality is still a technology in development, and it is exciting to think about its growth potential if it decides to go hand in hand with blockchain technology. The MANA team is very competent and shows a clear inclination toward decentralized environments, which is undoubtedly an important point in assessing its development. MANA and Decentraland are trailblazers and pioneers in the new world of virtual crypto reality.
The idea was brand-new at the time, which makes MANA developers trendsetters in this field. It seems like good things always come from Ethereum, which inspires confidence in Decentraland developers. It is also a good starting point for novices in the crypto market and digital creators and investors in digital content.
Conclusion
The Decentraland price analysis above is massively reliant on the historical prices of the MANA token. When investing in MANA tokens, it is important to analyze past price actions in order to formulate potential price activity in the future. However, the prices aren't only driven by past data.
Other market factors, such as FUD and FOMO, can easily manipulate short-term prices. However, above everything else, it is important to understand the project and analyze its ability to serve its users as it promises. Nearly all successful coins for the long term must be backed by an ecosystem that offers real value to crypto users. The Decentraland ecosystem is built on a solid framework that has ensured its success thus far and is projected to continue to do so.
Decentraland price predictions are based on various factors, including adoption and demand for virtual reality content creation and ownership on the Decentraland platform. Despite the upset caused by the recent shift in attention away from Decentraland P2E games, our future price points are bullish, as the coin is expected to reach minimum and maximum prices of $1.32 and $1.57 in 2026, $3.91 and $4.80 in 2029, and $12.15 and $14.59 in 2032.
It's crucial to remember that cryptocurrency markets are still incredibly volatile, making it challenging to anticipate a coin or token's price with any degree of accuracy over the short term and even harder over the long term. As a result, forecasts made by experts and algorithm-based forecasters occasionally become inaccurate.
Moreover, it is important to understand the project and analyze its ability to serve its users as it promises. Nearly all successful coins for the long term must be backed by an ecosystem that offers real value to crypto users. The Decentraland ecosystem is built on a solid framework that has ensured its success thus far and is projected to continue to do so.
What you need to know about Decentraland?
Decentraland is an open-source protocol that has had its code vetted by members of the community and third-party auditors. The protocol provides gamers with a secure way to create and monetize content in the form of NFTs (non-fungible tokens). NFTs are blockchain assets that can represent individual items.
What is the best way to make money in Decentraland?
Perhaps one of the most popular and renowned ways of making some extra money in Decentraland is through the very popular NFTs that is almost known to all and is something that everyone talks about.
Is Decentraland a good crypto to buy?
We think Decentraland is one of the finest cryptocurrencies for newcomers to check out in 2023 for three reasons. To begin with, it is inexpensive and simple to get. Decentraland metaverse tokens, known as MANA, continue to trade for a few dollars and are listed on almost all major cryptocurrency exchanges.
Disclaimer. The information provided is not trading advice. Cryptopolitan.com holds no liability for any investments made based on the information provided on this page. We strongly recommend independent research and/or consultation with a qualified professional before making any investment decisions.