BitMEX Review: Best crypto exchange platform?
It doesn't matter if you're a beginner that has just started trading or an experienced trader having exposure of years, your best friend while you trade is your platform.
A great trading platform will provide you excellent customer support, help you learn advanced trading techniques, minimal fees for withdrawals and other activities, provide charted trading interface and ensure maximum security of your data and investments.
One name that immediately comes into our mind when we talk about all these features is BitMEX, which has a lot more to it than these basic and traditional features.
Also Read:
• Decentralized Exchange: Demystifying The Process
• Best Crypto Exchange: Coinbase Vs Bitstamp
As of October 2, 2020, more than 32,200 Bitcoins were withdrawn from the derivatives exchange, representing about 19 percent of the entire funds locked with the exchange for trading purposes. Those withdrawals caused a massive outflow of Bitcoin from BitMEX, which, on the other hand, was relatively increasing the inflows of other digital currencies exchange and non-hosted wallets.
This mishap came after Former CEO Arthur Hayes, former CTO Benjamin Delo, and Samuel Reed, who are founding members of the exchange, were accused of laundering money to the tune of $250,000. The suspects face trial 18 months after fleeing and risk up to five years in jail if found guilty.
The last we heard of this controversy was that two of the BitMEX plaintiffs surrendered, awaiting trial on March 2022. A sidelight to this case is the offer to the presiding judge for free lessons on cryptocurrencies' fundamentals and functioning.
In this article, we hope to provide you the most updated BitMEX review so you can decide where to trade cryptocurrencies safely.
What is BitMEX?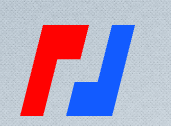 BitMEX is the abbreviation for Bitcoin Mercantile Exchange. It is a platform that allows peer-to-peer crypto exchange that involves traders to access the global financial markets. BitMEX was founded in Hong Kong in 2014 by Arthur Hayes along with Benjamin Delo. The company is now based in Seychelles and is owned by HDR Global Trading Limited.
Its goal is to provide an empowering and inclusive digital financial system. BitMEX offers you 100x leverage on your coins. This means that while having $1,000 in your BitMEX account, you will be able to trade in Bitcoins worth $1,00,000. The company only deals in Bitcoin and not in any other currencies.
How does the BitMEX platform work?
Services offered to international business companies

There are several exclusive features available on BitMEX. Let's first look at the type of contracts available to HDR global trading limited and its affiliates along with the rest of the traders.
Perpetual Contracts
Perpetual contracts are somewhat similar to traditional futures contracts based on margin trading. However, they do not have any expiry dates.
Futures Contracts
These are the most basic trading contracts that last a limited time. A predetermined price is set for the buying and selling of a currency or a commodity.
BitMEX Upside Profit Contract
BitMEX's upside profit contract is purchased when you are sure that the price of a cryptocurrency is going up in the next 7 days.
BitMEX downside Profit Contract
BitMEX downside Profit contract is purchased when you are sure that the price of a specific fiat currency is going to go down in a period of the following 7 days.
Some of the features that users can enjoy on minimal trading fees are:
TestNet Demo account
Various deals and promotions
With BitMEX, you gain access to a demo version of the existing BitMEX trading platform so you can get hold of it before you begin live trading. This saves you from the risk of losing your cryptocurrencies.
Licensing
BitMEX is an authentic platform that is fully licensed with minimal trading fees.
Access to useful information
A complete trading guide on cryptocurrencies that is beneficial for beginners and experienced traders is available to assist you 24/7.
Immediately usable leverages
You can immediately use leverages right after you have signed up on the BitMEX portal.
Active Support
The excellent customer support system is available whether you want to consult regarding contracts, buy and sell, or where to invest, literally anything and everything.
How to get started with BitMEX
Log in to your BitMEX account. The trading matrix would appear. All the trends and tables will be present on that dashboard. Themes can also be altered according to the preferences either light or dark. There are options to start your trading with either basic or advanced.
To get started with BitMEX go with the basics. By clicking on the option of basic one can proceed to their purchase of bitcoin by clicking on "account" and then "deposit". Bitcoin address will show up which can be copied and pasted upon the wallet software.
After receiving confirmation from the network of bitcoin, the coins are then contributed to your account. To proceed with the trading choose contracts and maturities you prefer to trade-in.
The trading method on the BitMEX begins with the completion of the registration process. It then marks you as eligible to purchase bitcoins. If one already has bought bitcoins, skip this step and move on to locating your deposit address.
Deposit address is an important tool that can make or break your investment. It is mandatory to recheck the address before proceeding. After this, one can transfer their BTC to BitMEX and begin to trade cryptocurrencies.
One advantage of trading through BitMEX includes its absence of restrictions on the minimum and maximum investments criteria. The other one is that BitMEX does not charge deposit and withdrawal fees.
To solve any other issues, BitMEX's customer support is strong and has been of great use to its investors. The support team knows the obstacles their clients face and suggest the best possible solutions.
BitMEX Fees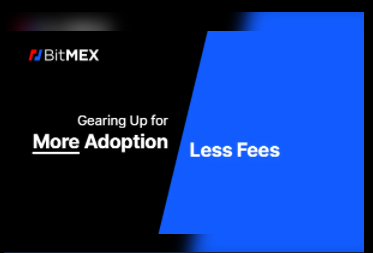 BitMEX does not charge you any deposit or withdrawal fees. The only fee that is charged is the trading fee. On every trade that you complete, a specific amount of fees will be charged.
There are two types of trading fees; makers fee and takers fee.
The taker has to pay a 0.075% fee on the total order value. At the same time, the maker fee is -0.025%. Yes, you read this right. The maker is paid for every order. This is done to increase market liquidity.
What does the BitMEX trading platform support?
Before you hop on to this margin trading platform, you must have enough knowledge about what cryptocurrencies are supported at BitMEX. This is a derivative trading platform which deals with cryptocurrencies only; no other currency such as euros or dollars is accepted. BitMEX mainly deals with Bitcoin deposits and withdrawals; the profit and losses are entirely calculated in BTC.
However, you may also trade contracts in the following cryptocurrencies:
Bitcoin
It allows margin trading, perpetual contracts, futures contracts, downside profit contracts, and upside profit contracts.
Cardano
It allows trading in contracts that has an expiry of 4 months.
Ethereum
With Ethereum, the BitMEX trading exchange platform allows a perpetual contract with no expiry date and a futures contract with a one-month expiry.
Ripple
Traders interested in trading derivates in ripple can only utilize contracts that have a one-month expiry.
Litecoin
A futures contract with one month's expiry is supported for trading Litecoin.
Tron
It supports futures contracts with one-month expiry.
Bitcoin Cash
Bitcoin cash can be traded using futures contracts that have a one-month expiry.
Advantages and Disadvantages
Every invention, be it an application or a product, has a fair share of pros and cons, so does BitMEX. Let's have a look at them, and then it will be much easier for both newbies traders and experienced ones to decide whether they want to set up their trading account at BitMEX and begin to sell contracts.
Having been charged by the United States regulators for facilitating money laundering with digital currencies, among others, BitMEX exchange is apparently taking the issue of security more strictly. Following a blog post on Tuesday, the Seychelles-backed crypto exchange is increasing its monitoring tools to ensure no illicit transaction passes through its radar. Such a move can be regarded as a big security walk to make a compliant/regulator-friendly trading platform.

Source: Cryptopolitan
The addition of the Chainalysis KYT tool comes as an addition to the exchange's already-existing screening capabilities. The Chainalysis KYT tool will assist BitMEX's compliance team in identifying, investigating, and monitoring, and halting dubious transactions on the platform.
Pros

Leverage varies from the initial margin depending upon the type of crypto pair being traded and the risks involved but can go up to 100x leverage.
BitMEX fees are low in general. Settlement fee, network fee, taker fee, trading fee, maker fee, when compared to other cryptocurrency exchange platforms were found to be comparatively lower.
BitMEX is dedicated to crypto exchange and offers features such as margin trading, perpetual contracts, commodity futures trading commission, downside profit contracts, upside profit contracts, futures exchanges, leveraged contracts, trading interface with market depth chart making it an all-rounder platform.
BitMEX allows trading currency directly also through its affiliate programs supported by amazon web services.
Newbies can access information regarding flat currencies, altcoin contracts, volatile risk assets, various exchanges which helps them start trading profitably.
You can easily customize the widgets on your desktop screen to keep a check at the BitMEX leverage slider and many other features at all times.
Cons
Some states in the US and the UK do not grant access to visit or use the BitMEX platform for trading purposes.
There isn't a mobile application available for BitMEX. All transactions including HDR global trading, leverage trading, traditional futures trading are done on the BitMEX website on a web browser, preferably using a personal computer.
There is a minimum deposit limit set for all traders that wish to start trading with BitMEX.
Withdrawals can be done at a specific time during the day, withdrawal fees apply.
The building and layout of the website are not new. Other margin trading platforms look more appealing to the eyes.
Even though BitMEX trades cryptocurrencies in a variety, only Bitcoin (not the actual coins but derivatives) is acceptable both for deposits as well as withdrawals.
BitMEX provides insights to the best crypto exchanges according to the market, however, BitMEX addresses more experienced traders.
Conclusion

After evaluating the BitMEX review from numerous traders involved in margin trading, BitMEX exchange, commodity future trading commission, and traditional futures have great things to say about this trading platform. One can surmise that they are doing a phenomenal job in protecting these cryptocurrencies and making traders aware of the possibilities involved.
The best part is that there are no fees associated with counseling and spreading information about trading. Customer support is available at all times, making BitMEX an excellent and supportive platform for beginners to high-level traders. Regardless of your experience in the trade of cryptocurrencies, or even if you have zero knowledge of the topic, your journey can still begin with a good amount of potential with BitMEX.
A good platform is the primary source of successful trading, yielding higher profits. You can learn advanced techniques and grow your network effectively. When you are stuck with issues, only good customer service can be of help. Maximum security of your data and investment is also essential for you to trade successfully.
Minimal fees upon withdrawal and deposits can be fruitful too. All the advantages can be availed through the platform of BitMEX. BitMEX is not limited to providing you with better margin trading options but also to make your investment secure.
More experienced traders prefer BitMEX exchange or cryptocurrency derivatives trading and enjoy benefits from leveraged contracts that BitMEX offers. This global trading exchange is one of the largest and most widely used margin trading platforms globally.
BitMEX FAQs
Where is BitMEX headquarters?
One of the most upgraded and preferred platforms for crypto trading, BitMEX exchange has its headquarters in Seychelles.
The platform was designed and founded by Arthur Hayes, Samuel Reed, and Ben Delo. It works internationally and is known for its security features, user-friendly interface, and simplicity.
BitMEX is owned and operated by HDR global trading limited; it allows users to trade cryptocurrencies freely!
Why is BitMEX banned in the US?
The primary reason for BitMEX being banned in the US is its noncompliance with US commodity exchange Act. They operated as future exchange modify merchants without getting recorded in CFTC.
Other factors were the failure in the implementation of anti-money laundering procedures and other illegal trading.
Not only in the US but some provinces of Canada have also banned BitMEX due to similar concerns. Currently, BitMEX has been charged with a penalty of US$100 million to settle all the claims. This drawback of BitMEX puts its users in doubt.
Is BitMEX legit? Is BitMEX safe?
BitMEX has security features such as two-factor authentication and multi-sig withdrawals, both of which let the original owner access. With BitMEX exchange high-quality, the room for hackers and inappropriate third-party websites is eliminated.
These protection measures are taken during working with account details, withdrawals, logins, or trading cryptocurrencies. The blanks asking significant passwords and security codes only revealed to you are to be filled—BitMEX review to be rich and reliable due to its security factors.
Does BitMEX offer margin trading?
Yes. During margin trading, you can increase your purchasing power which can lead to higher profits. However, BitMEX exchange is not limited to providing you with better margin trading options but also to make your investment secure.