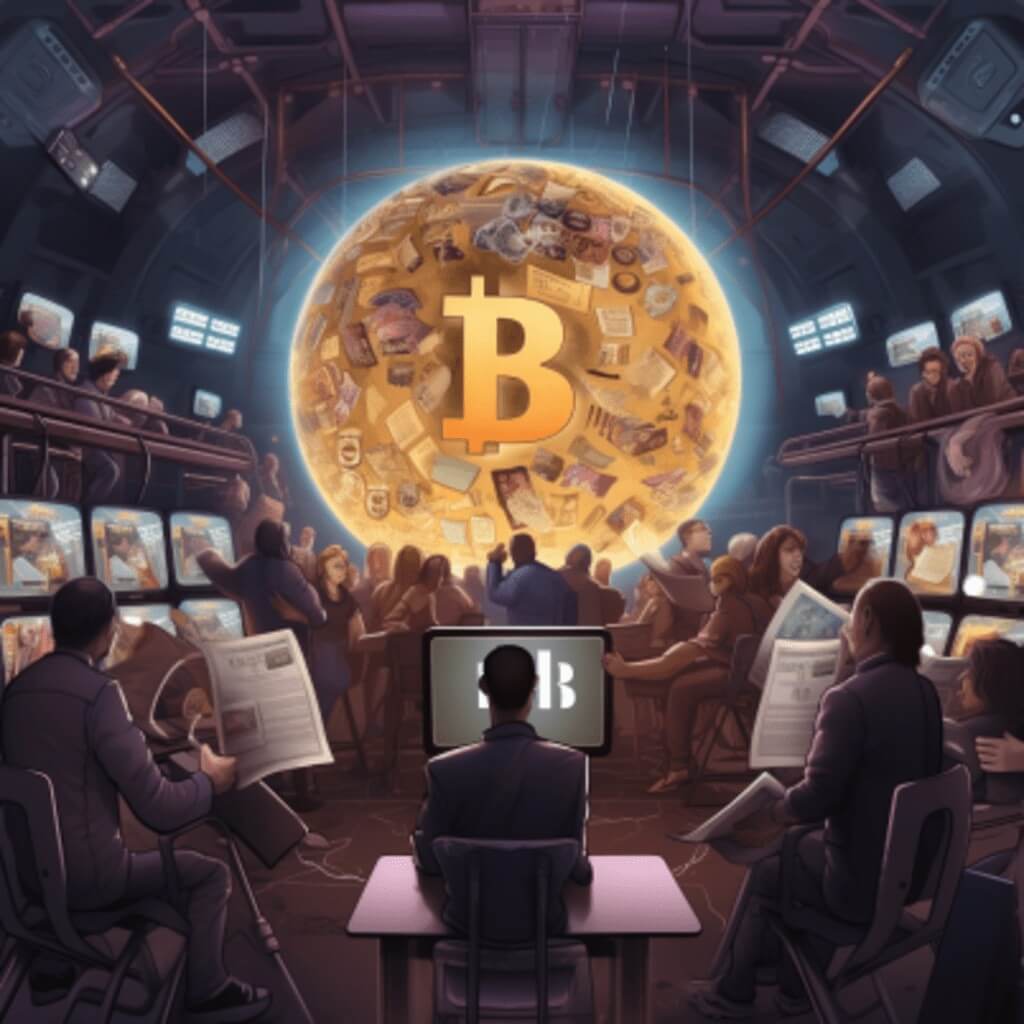 Web3 Watch: Innovations and Movements in the Digital Space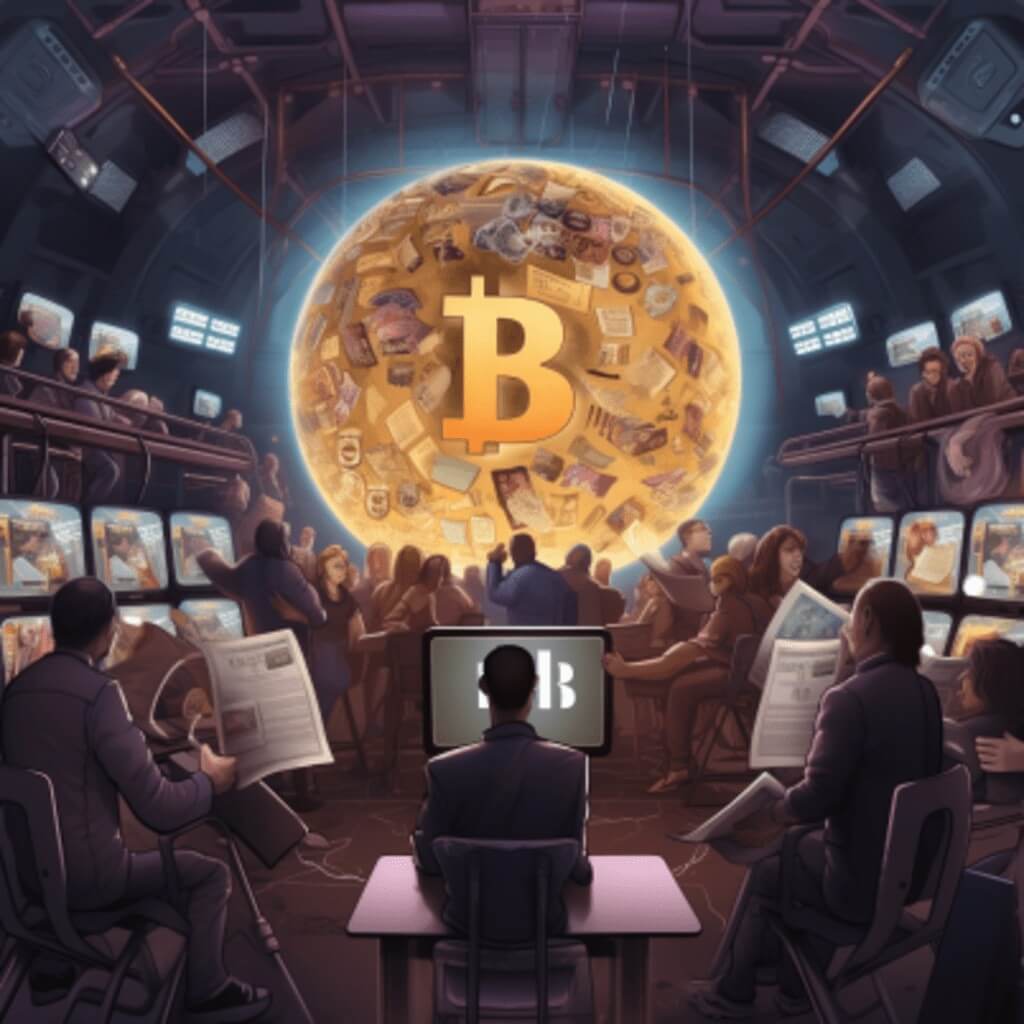 TLDR
The Rise of Blus," an animated movie funded by Nouns DAO, showcases a new, transparent funding model in film production, with a crew from "Spider-Man: Into the Spider-Verse.
Web3 gaming sees a surge in network migrations to more efficient platforms, and Bitcoin ordinals experience a significant resurgence in popularity and usage.
The digital landscape is continuously evolving, with Web3 at the forefront of this transformation. Recent developments in this realm have been nothing short of groundbreaking, particularly in the entertainment and gaming sectors. The article delves into some of the most notable advancements, including a unique DAO-funded animated movie, shifts in Web3 gaming networks, and intriguing developments in Bitcoin ordinals and NFTs.
Nouns DAO-funded animated movie: A new era in film production
The world of cinema is witnessing a revolutionary change with the release of "The Rise of Blus," an animated movie funded by the Nouns DAO (Decentralized Autonomous Organization). The project stands out as it is financed in segments, contingent on the approval of governance proposals. The approach is a stark contrast to the traditional, opaque funding methods of the film industry.
Produced by the crypto-native animation studio Atrium, the movie boasts a budget of $3 million. The studio's founder, Supriyo Roy, has adopted a transparent approach by periodically publishing on-chain updates about the film's progress and budget utilization. The transparency extends to the script, which is made public before each release.
A Blend of talent and innovation
The production team includes veterans who worked on "Spider-Man: Into the Spider-Verse," lending a similar aesthetic to the Nouns movie. The crew, consisting of 45 members, is working with an estimated budget of $2.78 million. To put It in perspective, the recent "Teenage Mutant Ninja Turtles" animated movie had a production cost of $70 million.
"The Rise of Blus" is planned to be released in eight chapters, with five already funded. The remaining episodes, each lasting about 10 to 11 minutes, are scheduled for release over the next eight months. The complete movie is expected to be around 80 minutes long.
The narrative follows Gi, a young boy in the floating city of Blus, who aspires to be an adventurous "rover" rather than a mundane "recycler" like his father. The film features the Nouns NFTs' signature "Noggles" and subtly incorporates elements of its crypto origins, such as a fictional substance named "ether," which also happens to be the currency used in Nouns auctions.
Web3 Gaming: A landscape in transition
The gaming sector within Web3 is experiencing a significant shift, with a record number of games changing networks. According to Game7's "State of Web3 Gaming" report, 65 Web3 games have migrated networks this year, a notable increase from 48 last year and just 12 the year before. The preferred destinations for these migrations are layer-2 networks like Polygon, Immutable, and Arbitrum, with 73% of the games opting for an Ethereum virtual machine (EVM)-based chain.
One such example is the RPG "Champions Ascension," which moved from Ethereum to Polygon in May to escape high gas fees. The trend highlights the growing need for more efficient and cost-effective platforms in the gaming industry.
Bitcoin ordinals and NFT innovations
Bitcoin ordinals, a protocol allowing NFT storage on the Bitcoin blockchain, have seen a resurgence. They generated over $4 million in transaction fees in a single day, a significant jump from the daily fees of $10,000 to $20,000 observed in October.
In another exciting development, Disney has partnered with Dapper Labs to release collectible pins featuring Disney characters as NFTs. Interestingly, the marketing for these products avoids using the term "NFT," perhaps to appeal to a broader audience.
The SocialFi platform Friend. tech has introduced a global feed where users can vote to rank posts, with votes allocated based on key prices. Additionally, Lens Protocol has released the second version of its decentralized social infrastructure, introducing Smart Posts. This feature allows for direct monetization of content, such as payment pop-ups on blog posts.
Conclusion
These developments in the Web3 space signify a broader trend of innovation and adaptation. From the unique funding model of "The Rise of Blus" to the network migrations in Web3 gaming and the innovative use of Bitcoin ordinals for NFTs, the digital world is rapidly evolving. These advancements not only showcase the potential of blockchain and crypto technologies but also hint at the diverse applications and opportunities they present across various industries. As we continue to witness these changes, it becomes increasingly clear that Web3 is reshaping our digital experiences in profound ways.
Disclaimer. The information provided is not trading advice. Cryptopolitan.com holds no liability for any investments made based on the information provided on this page. We strongly recommend independent research and/or consultation with a qualified professional before making any investment decisions.