If you are wondering how to buy the Pi coin for your portfolio, you can't. Users who have mined the Pi cryptocurrency will only be able to withdraw or exchange their coins during the project's third phase when it moves to a decentralized blockchain.
PI cannot be transferred during the testing phase in order to prevent fake accounts from accumulating coins, according to the project's website. Wallet balances are expected to be honored when PI shifts from the testnet to a mainnet when the blockchain protocol comes out of development and is fully deployed.
As a result, Pi coin is not yet available to trade on any cryptocurrency exchange or trading platform. The price of PI has yet to be established. Yet, a Reddit post hinted that the coin is on Binance's watchlist.
Also Read:
• Pi Wallet Review: Long-Lasting Wallets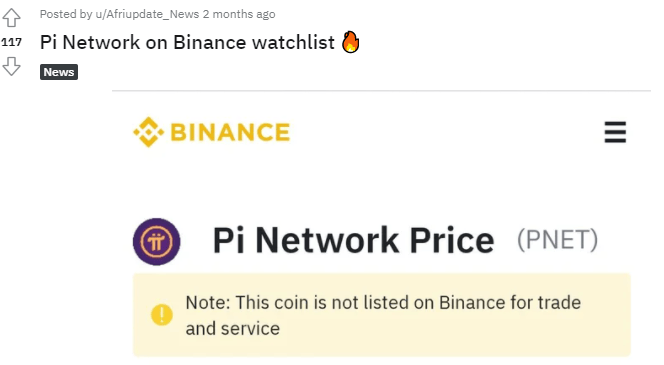 The last tweet was about crossing 3.5+ Million engaged pioneers as they prepare to celebrate as a community as we approach Pi Day 2020 and their next phase of development.
#PiNetwork recently crossed 3.5+ Million Engaged Pioneers. We have a lot to celebrate as a community as we approach Pi Day 2020 and our next phase of development! Keep an eye out for updates over the next couple of weeks. Retweet and mention us for responses from the @PiCoreTeam! pic.twitter.com/FlgBhHIJaz

— Pi Network (@PiCoreTeam) February 26, 2020
What is Pi Network?
Pi network is a cryptocurrency project whose goal is to make crypto mining accessible to all users. The centralization of first-generation digital currencies such as Bitcoin has made them inaccessible to everyday users. Thus, a Pi miner will enjoy the benefit of improved accessibility, unlike a Bitcoin miner.
The Pi network was developed by graduates from Stanford University, and it allows users to mine coins from its mobile app. The transactions are validated on a distributed record during mining. Pi is powered by blockchain technology.
Curiously, another site takes credit for the Pi network, using its logo and claims Pi Network is a cryptocurrency project started by the team of Computer scientist Dr. Nicolas Kokkalis and his wife, Dr. Chengdiao Fan. Their aim is purportedly to produce a cryptocurrency called Pi and an ecosystem in which to use it.
Pi Network Roadmap
Phase 1 of the project was started in 2019 on Pi day, 14 March, and a free Pi mining phone app. As of June 2019, the Pi network platform had attained over 100,000 active users. The project was more popular in August 2019, as shown in the following chart:

Phase 2 of the project was launched a year later, and the Pi network platform attained over 3.5 million users. The Pi app started to run ads on the Pi network in May 2020, and these ads provided funds for financing the Pi network project. In March 2021, the Pi network had attained 14 million users after crossing the 12 million mark in February.
The Pi network platform provides an infrastructure on which Pi Coin runs. Just like other cryptos such as Bitcoin, there is a need to protect its scarcity. That's why it goes through a regular "halving" process. The number of coins a miner gets for processing new transactions is reduced by half after reaching a milestone.
After the Pi blockchain attained 100,000 users, mining Pi coins was halved from 1.6 π per hour. It was again halved to 0.4 π after its user base reached 1 million, and again to 0.2 π after reaching 10 million. This trend is expected to continue to reach 0 after reaching 1 billion users.
During Pi cryptocurrency mining, the Pi node uses a consensus algorithm based on Stellar Consensus Protocol (SCP) to validate transactions and reach a consensus with other Pi nodes. Some Pi users see it as a way to take part in crypto from the ground up and earn profits in the future.
Can you buy Pi cryptocurrency?
If you were thinking of buying Pi cryptocurrency and storing it in your Pi wallet, it's worth noting that it's not possible. Developers who've mined Pi cryptocurrency will only get an opportunity to exchange or withdraw their Pi crypto during phase 3 when the Pi network coin will have shifted to a completely decentralized blockchain. Pi coins cannot support transfer transactions during the testing phase. This will help prevent fake accounts from acquiring many Pi coins.
The Pi network wallet balances will be honored when the Pi network moves from the Pi testnet to the mainnet after the blockchain protocol becomes fully deployed. Thus, Pi coins are not available for trading on any trading platforms or cryptocurrency exchanges.
Phase 3 launch
After the launch of phase 3, Pi currency holders will gain full control of their public and private wallet keys and use Pi coins to purchase products and services on the Pi market and exchange it for fiat currency. Without having keys, Pi cryptocurrency holders cannot transfer or spend the money they have.
The Pi browser app is equivalent to a cryptocurrency wallet, and it is normally linked to the user's Facebook account or phone number. Like other public blockchains like Bitcoin, the Pi network will enable external wallets to keep Pi coins and carry out transactions by submitting them to the blockchain. However, the developers are yet to release the source code.
Who Uses Pi Network?
Pi network users are distributed globally. They help to grow the network by performing different functions to keep the network going. There are three categories of these users, namely:
Pioneers: they keep the network busy by just logging into their app on a daily basis and confirming that they are not robots.
Contributors: they build a trusted network by providing a list of pioneers that they know personally.
Ambassadors: they use the Pi network and also introduce other users through referrals. In other words, they are team builders.
Node: A user who combines the roles of the first two and operates a Pi network node. This category of network users helpS to validate the network and keep its integrity in addition to playing the other roles. Everyone playing any of the above roles can earn new Pi coins for their roles in sustaining the network.
The design of the Pi network makes it very convenient to use, and, for this, users have moved to it. Within two months of its launch, the network had already recorded over 200,000 active users. At the beginning of February 2021, the network had at least 2.5 million miners who mine the cryptocurrency using different devices and more than 10 million users in all.
Even with such progress, the Pi network is still in the first of the three phases of the project. The Pi crypto will be available on cryptocurrency exchanges at the end of the third phase. At this stage, those who are mining now will be able to trade their Pi cryptocurrency for other currencies. The project is still in its beta phase, and new miners can be added strictly by invitation. The mining of Pi will continue until the network reaches 10 million engaged pioneers (miners). This is the point when the mining reward will drop to zero.
Pi Network Price Prediction 2022-2028
The price of Pi can be predicted in the same way as Bitcoin price prediction. The response to the PI network crypto has not been bad. Like other cryptocurrencies being launched, the value of the Pi coin is most likely to begin at a low level against the US dollar and rise as it attracts and gains more users.
But what have some platforms said about the network price prediction? Let's get some answers.
As Pi is still in the Beta phase, it is quite difficult to predict the Pi network value. Miners have expressed optimism on the future value of it because of the efficiency and ease of use for mining.
However, despite the fact that it has not yet launched on exchanges and so has no real value, for now, cryptocurrency exchange Changelly has given the Pi Network price prediction. The exchange predicted that the Pi network value will be $0.16 by the beginning of 2020. This did not come to pass, and the value is currently $0.00.
This is an opportunity for new miners to enter the project and start mining. So that they will have as much of the crypto as possible before trading commences. Changelly also predicts that the price may rise to $5 by 2025, and those who already have the cryptocurrencies could profit significantly by then.
Wallet Investor lists Pi's actual price as $0.007077 and gives a one-year price prediction of $0.000001. However, in the long run, Wallet Investor previously thinks that the PI coin will crash. In March this year, Wallet Investor had a Pi cryptocurrency prediction of $0.0132, with a downside at $0.00743. However, according to the Website, it is no longer updating its forecast.
Among other forecasts, DigitalCoin made an elaborate Pi Price Prediction. On 24 January, DigitalCoin calculated that the coin's price could rise from an average of 0.01 against the US dollar in 2022 and $0.015 by 2025. Over the longer term, it predicted the PI price could average $0.024 by 2028.
Currently, the Pi network will likely be traded on exchanges in late 2022. If that happens, the Pi coin's price will finally soar over $0 for the first time.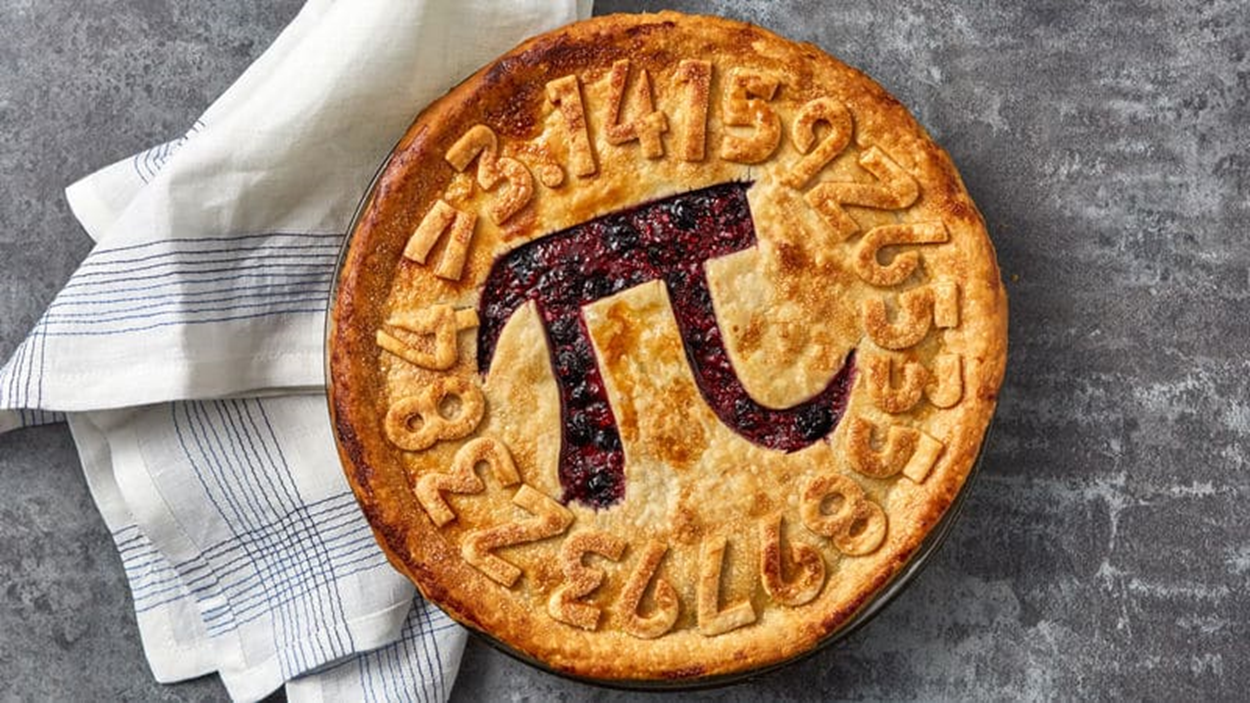 When a well-known project is first listed, its price usually skyrockets in the first few days or weeks. Demand for the next prospective big thing will drive up the market cap and the Pi value. People seeking to sell their coins to make a fast profit often cause the cryptocurrency to plummet a few days after the first mooning.
Will the Pi coin follow the same path?
On the other hand, we looked at the price history of other cryptocurrencies with comparable use cases to make our Pi network price projection. We also had to examine the future of the crypto industry and how Pi may fit into it in the next years.
This is just pure guesswork. This Pi network price estimate assumes that the cryptocurrency launches an open mainnet in June 2022.
Pi Network Price Prediction 2022
If the price of Pi follows the same path as many other cryptocurrencies, we expect a surge in the second half of 2022. Pi currency might be offered on exchanges in July 2022 if the open mainnet launches as scheduled.
Pi Network Price Prediction 2023
The crypto business may recover from the present bear market in 2023. The Pi currency is expected to follow any market booms; therefore, its price may rise to new all-time highs in 2023.
The broader crypto frenzy can also boost the Pi cryptocurrency. For example, if the buzz arises in the early spring of 2023, its team can market successfully on Pi Day.
Notably, it meets Elon Musk's criterion for a cryptocurrency that might eventually become a payment medium in Tesla.
Pi Network Price Prediction 2024
In 2024, we expect the Pi crypto to keep rising. As previously said, any crypto community excitement can considerably help this digital currency's valuation.
Pi may not be extremely profitable if the market does not improve and remains at its current level, but it may still be a solid investment. After all, if you paid nothing for it, any price the Pi crypto achieves is a profit.
Pi Network Price Prediction 2025
What does Pi mean in 2025? If all goes well, the cryptocurrency will likely stay around the same price for a long, like many altcoins. In this case, Pi will only rise when the market is growing or when the community or developers boost it.
Of course, if a celebrity or a huge corporation notices Pi, its price may skyrocket, maybe exceeding $1. At the current projected circulating supply of 40M, its market cap would be nearly equal to that of XRP.
Pi Network Price Prediction 2026
Our Pi coin price forecast for 2026 is that the cryptocurrency will hit new highs. After all, we expect this initiative to gain in popularity over time; therefore, its price will inevitably climb.
The Pi network's mobile-first strategy will surely help it in the future, as the digital world progressively moves away from PCs and towards tablets and smartphones. While it is difficult to estimate the future price of the Pi coin, we can see that it has the potential to become one of the most popular digital coins.
Pi Network Price Prediction 2027
How will the Pi network evolve in five years? If it survives the inevitable collapses, it may even be lucrative for its holders by 2027. Since Pi mining is free, any benefit from selling the cryptocurrency may be considered a profit.
However, Pi mining may become unprofitable in the future. Every coin miner realizes that the process has diminishing rewards. Inflation, halvings, and a growing number of miners will likely outweigh the modest initial investment expenses required to mine the Pi coin.
Final verdict on Pi Network
Pi coin (PI) is not yet listed on Binance which could be huge if it happens. Build the community first, grow it, develop the actual crypto. Knowing the use cases will bring demand in the future. Depending on the number of cryptocurrency users and exchanges that adopt PI, the bull case could see the coin's price launch at $0.16 and reach $1 a year later, according to crypto exchange Changelly. Over the longer term, the price could rise to $5 in five years' time.
[the_ad_placement id="writers"]