As an increasing amount of people begin to invest in crypto, the attraction to commit cyber crime by hackers has increased. Unavoidably, crypto generally receives unsolicited interest which makes it vulnerable. In some cases, investors are sitting on vast amounts of assets which, if lost, could be detrimental for their portfolio. To avoid prying eyes, holders are removing their crypto from the exchange and are decentralising their storage. 
Overall cryptocurrency is not stored in a wallet (a wallet helps manage assets) or a virtual space like a bank. It is, in actual fact, stored directly on the ecosystem of the blockchain. The chain stores virtual information like the coins themselves and information about them and the distribution of the assets between users. The nature of the blockchain means that the data on it can not be erased unless the whole chain is forged with.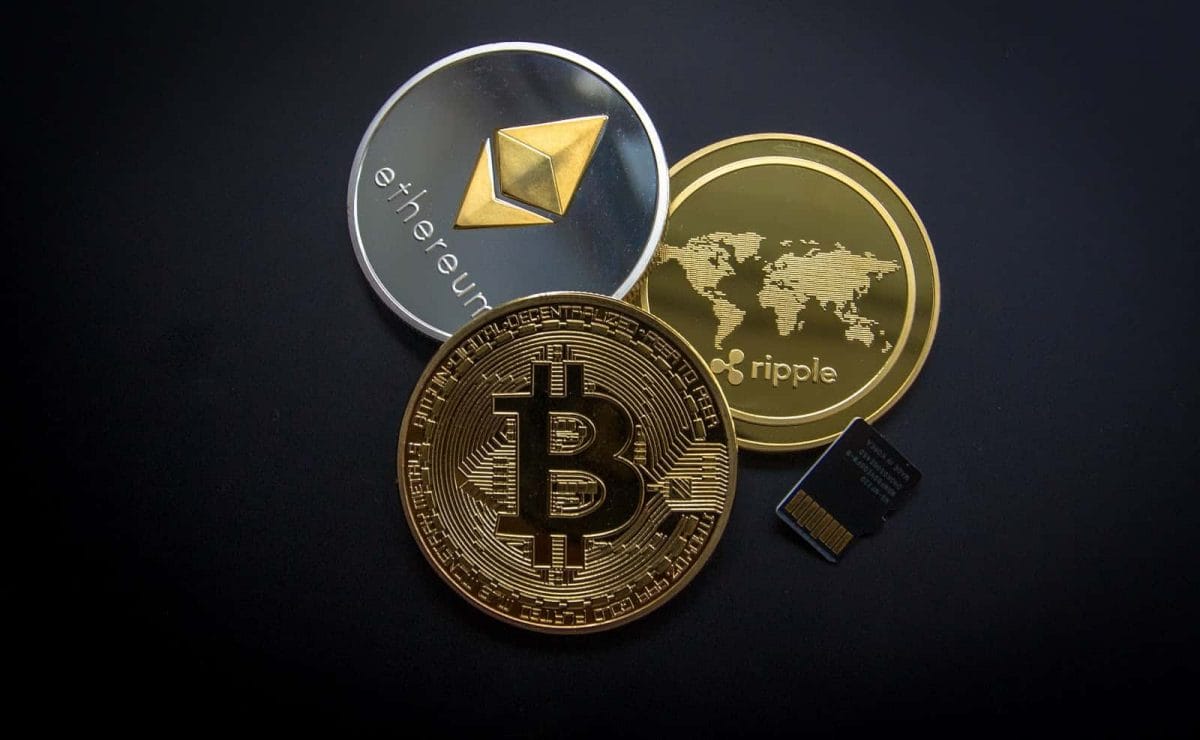 As a crypto investor, it is impossible to manage crypto without a wallet. This is because virtual coins are only made on the network and can not be obtained like fiat cash, which we are more familiar with. With this in mind, an investor needs to think about the crypto wallet they are going to use. 
How does a crypto wallet work?
Wallets are where investors in crypto will hold their assets, and because of the different ways investors use their crypto, different wallets have been created. Some may want to use their crypto for everyday use, and others may want to use their wallets to hold large sums of crypto. For this specific reason, different wallets can offer various services. For example, those investors who prefer to use their crypto assets for trading purposes receive exchange rate services to make trading easier for them. Remember that cryptocurrencies are digital assets and not physical assets which means that the wallets they are kept in are just codes. 
Different types of Crypto Wallets 
When considering a wallet, it's wise to note that no wallet will immediately meet all your needs, which is why a decision like this best for the investor to make. There are different types of wallets, and like anything, in life, each of them has its advantages and disadvantages. There are two main types of wallet, and they are Hot wallets and Cold wallets.
A hot crypto wallet in nature will be permanently connected to the internet. Typically they provide the investor with faster access to their funds. This is helpful if the investor wants to spend their crypto or trade it frequently. However, like all things that are connected to the internet, it is subject to the risk of hacking. These types of wallets, because they are always connected to the network, pose a threat. A hot wallet can be available on smartphones, and the popularity of crypto now means that there are some blockchain smartphones which now have wallets on them.
A cold wallet, as you may have guessed, is a wallet that unlike the hot wallet is not always connected to the internet and is mostly available in the form of hardware. They usually look like flash drives and are plugged into a computer to manage and transfer crypto. 
When considering a wallet is it's wise to think about the following-
What is the cost of the wallet and depending on that, consider the drawbacks of using it.

Looking into the track record of the company who is providing the wallet is a must for security. You need to know your assets are safe.

If you want to be able to use your crypto often, you need to think about the mobility of the wallet and if you can access it anywhere anytime. You must also think about if the wallet would be hard to lose but easy for you to keep.

As an investor, you want to be able to make fast purchases when you need it, so looking into the convenience of your wallet is also crucial. 
Here's a look at some of the best wallets for crypto investors to use today.
Hardwear Cold wallet- Trezor
With an isolated runtime environment, the Trezor wallet significantly increases security. The qualities of this wallet make it easy to use and makes it safe for storing private keys on the device. The device also has a screen which allows investors to visually check the balance and/or any transactions that are occurring. One of the best features of this device is that even if the computer that it is used on gets hacked into by malware, the private key on the wallet will remain safe. 
The Trezor will need a PC connection and an app with software for it to work on which can either be installed on the PC or Smartphone from Smartphone Checker. The wallet can also work through third-party applications such as Mycelium or MyEtherWallet, which makes it flexible to use. 
The pros of a hardware cold wallet are that they are easy to back up and keep coins secure while being easy to use. The downside is that it comes at a price and isn't so easy to use, primarily if you are new to crypto investing.
Desktop and mobile crypto wallet 
In all truth, it is hard to imagine a modern world without the use of smartphones. They have seamlessly integrated their ways into our lives, and now, without one, we feel lost. As a result of this, and naturally, many cryptocurrency wallets have made their way onto app stores, and as crypto has grown in popularity, this is no surprise. 
One of the best apps to be considered for cryptocurrency wallet is Exodus. It is a universal wallet which supports more than 100 coins. The app has a built-in exchange service along with a convenient graphical interface. The Investors private key is directly stored on their device. The advantage of this means that for any reason, if the operating system fails, the software can be quickly restored as if nothing happened. The software does have a mobile version, and it can be used with the cold wallet mentioned above. 
The advantage of hot Wallet is that they are an easy way for investors to keep small amounts of crypto coins and in most cases, they are free. However, the downside is that it is not advisable to use them for storing large amounts of crypto.  
In summary, there are currently many crypto wallet options available for investors which can help you organise and manage your assets. However, the main thing to think about is what you want to use your crypto for and how you want to use it. By deciding this, it would be easier to pick one that is more suitable for you.
Disclaimer. This is a paid press release. Readers should do their own due diligence before taking any actions related to the promoted company or any of its affiliates or services. Cryptopolitan.com is not responsible, directly or indirectly, for any damage or loss caused or alleged to be caused by or in connection with the use of or reliance on any content, goods or services mentioned in the press release.