Dash Price: Down to $51.64
Dash price, which is although currently 0.47%, has majorly traced a declining path into December when contrasted with the end of November where the bullish momentum allowed the coin to reach its price of $59.33 on the 29th of November. After this, the path has majorly pointed downwards. 
Dash Price Analysis – 4th December (DASH/USD)
Dash Price Chart by Trading View
As displayed by the graph above, the price traced a heavily bearish path as it fell below the $50.0 support levels for a prolonged period from 06:00 GMT to 14:03 GMT. This support allowed the price to garner the momentum it needed to surge to the value of $52.42 at 18:55 GMT, which was its highest-recorded price till the time of writing. The day opened at the price mark of $51.59.
Technical Indicators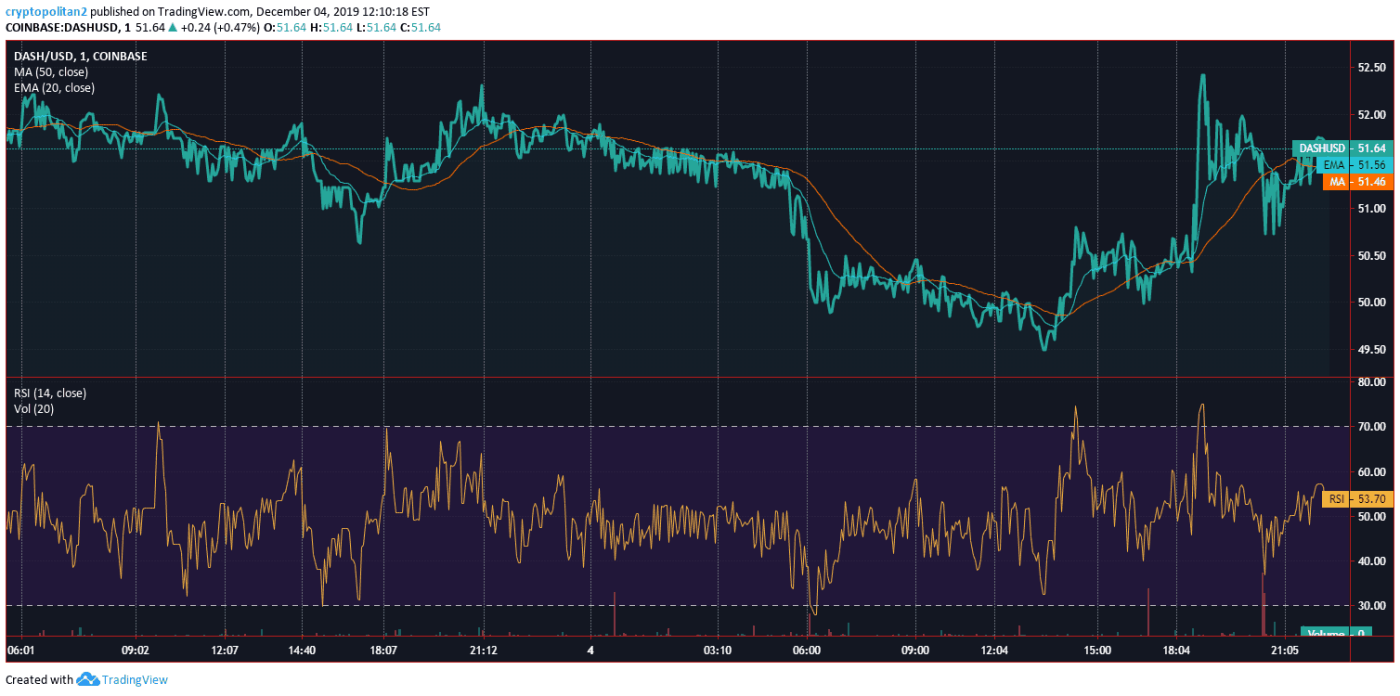 Dash Price Chart by Trading View
As shown by the full-featured chart above, the price path swayed from the Simple Moving Average but lied closer to the Exponential Moving Average. The 50-Day Simple Moving Average rested at $51.46 at the time of writing, whereas the 20-Day Exponential Moving Average rested at $51.56.
Even though the price is lower in comparison to the past week, the Relative Strength Index (RSI) hovered around the 50-mark, which is the midpoint. This proves that the bulls are preparing themselves for a surge upwards. In case this holds, the next resistance for the Dash price lies at the $57.80 whereas the future support lies at the $52.63 mark.
Featured Image Background by Shazia Mirza