Aeon is a cryptocurrency born out of a disagreement with some of the developers of Monero. That disagreement resulted in a hard fork now referred to as Aeon. The idea behind Aeon was to create a lighter, more mobile-friendly version of Monero that requires significantly fewer resources to mine, store, and use Aeon. It does this through the use of a lightweight version of Proof-of-Work (PoW) called CryptoNight-Lite, a CryptoNote protocol-based algorithm that is much more friendly towards your computer's CPU and GPU.
CryptoNote is a protocol used in privacy-focused cryptocurrencies to prevent the identification of the transaction's sender. While no one really knows the original author of the CryptoNote whitepaper, the process works by grouping transaction's public keys together before being received, making it essentially impossible to identify the sender. CryptoNote coins like Monero, Aeon, and Bytecoin are some of the most well-known.
Mining Aeon
One of the biggest benefits of choosing to mine CryptoNote coins like Monero, Aeon, or Bytecoin is the relative ease with which you can do it. Unlike many other cryptocurrencies like Bitcoin, Aeon doesn't require expensive mining hardware which can significantly impact your profit potential. With Aeon, all you need is your computer. However, there are a couple of things you can do beforehand to make your mining more efficient. Firstly, ensure that you have updated your GPU drivers to the latest version. Secondly, most mining software is flagged by anti-virus. If you plan on mining Aeon with your everyday computer, you might need to whitelist the software within your anti-virus program.
Joining a mining pool
It's recommended to join a mining pool. This is optional, as you can mine Aeon coin on your own, but you could wait as long as several months for your payout, depending on how powerful your rig is. Opting to go with a mining pool will allow you to receive frequent Aeon payouts, several times a day. There are lots of different Aeon mining pools available to join, but Hashvault is the largest with a market share of about 46.6% and has earned a solid reputation. The mining pool also has servers in the USA, Asia and the EU and charges 0.9% fees. Hashvault boasts a custom payment threshold, meaning you can set up automatic payments. Some smaller Aeon mining pool like Aeon-Pool and Aeonminingpool are good alternatives.
Setting up the mining software
Once that is done, it's time to learn how to mine Aeon. Since there is no dedicated mining hardware, you have several different available options when it comes to software, like Claymore miner, SRB miner, or XMRig. However, one of the most popular options is XMR-Stak. The software allows you to mine Aeon using both your GPU and CPU, supports Nvidia and AMD GPUs, and is available for Windows and Linux operating systems. If using Linux however, you will need to download the source code and build the software.
Step 1: Configure the software
When running XMR-Stak for the first time, you will need to do some configuration. You'll likely be asked if you want to proceed with the simple setup method. The choice is yours, but if you select no, you will be asked if you want to use the HTTP interface. Here you can type in either 8000 or 3000 as these are available on most home computers. Then, type in the name of the cryptocurrency you want to mine, in this case it's Aeon. So, type in "aeon7." Then, you will need to provide the Aeon pool address, which is the address and port of the pool you want to mine on. For example, if opting to go with Hashvault, it should look something like "pool.hashvault.pro:80."
Step 2: Create a username and password
You will then be asked for a username. This is your wallet address. Without your wallet address, you won't be able to receive your Aeon rewards. If you lose the address, you can navigate back and recopy it or generate a new address. Once you've pasted in your wallet address, its time to create a password. You can choose to leave this blank, but if you want a password, it needs to be in the "Worker:email" format. Worker is just the name of your computer, so you can identify it against the other members of the pool. An example of the password could be a gaming computer. Email is optional, though if you don't provide one you won't be able to set up a custom payment threshold. If you want to enter an email, the whole thing should look something like "gamingcomputer:myemail."
Step 3: Do some fine-tuning
XMR-Stak will then ask if you want to use an SSL connection. This is entirely optional and you can enter "Y" or "N". The final two options ask if you want to use Nicehash and if you want to use multiple pools, type "N" for both of these.
That takes care of the setup, at which point XMR-Stak should start mining. Make sure you see "logged into mining_pool: port" before you close the software.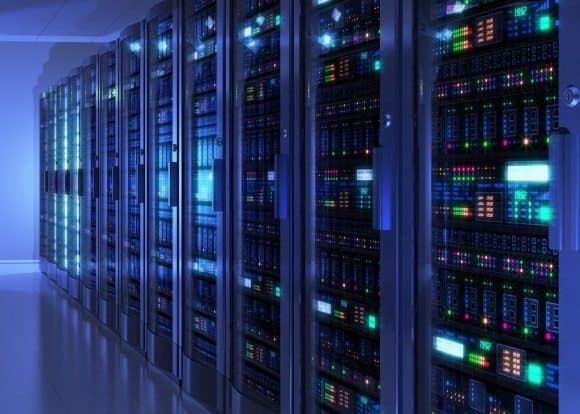 Aeon wallet
Now that everything is set up for Aeon mining, you will need an Aeon wallet address to store your rewards. With Aeon, there are several official wallets to pick from, though this decision is largely driven by your operating system. There are wallets for Windows, Mac, and Linux. Alternatively, there is also a paper wallet but isn't recommended for new users as they can be a little tricky to use, and requires a lot of caution on the part of the user as the private key exists solely on a piece of paper. While a little complex to use, paper wallets offer higher levels of security. We have elected the Windows version as our wallet of choice.
CPU and GPU mining
CPU mining
If you're thinking of mining Aeon on your CPU, the Cryptonight algorithm is the best bet. You can choose between XMR-Stak or XMRig. XMR-Stak will only support Windows operating system while XMRig will work on Windows and Linux. We've opted for XMR-Stak.
Once the initial setup has been completed, the software should be ready to mine Aeon. Before we get started, however, you might want to edit the cpu.txt document XMR-Stak created to ensure you have the highest possible hash rate. Generally, the software configures itself for optimal performance, ensuring you have a solid hash rate.
" alt="[Screenshot 2]" />
After that, we need to create a batch file to run the program. Start by creating a new batch file (or script if using Linux) inside the same folder as the miner and paste xmr_stak.exe optional_flags. You can leave "optional_flags" out if you want your computer to use the CPU and any GPU to mine. Otherwise, you can use any of the following:
-noCPU – this will prevent CPU mining
-noNvidia – this will prevent mining on any Nvidia GPUs
-noAMD – this will prevent mining on any AMD GPUs
Once you click the batch file to initiate the miner, you should be presented with a hashrate report which indicates the speed of your system in 10 seconds, 1 minute and 15-minute intervals.
GPU mining
Nvidia mining
If you decide you'd rather mine Aeon using your Nvidia GPU, the process is largely the same. If you want to edit the mining performance, click on the text document labeled "Nvidia" in your mining folder and scroll down until you see:
" alt="[Screenshot 3]" />
Then proceed with the creation of a batch file as if you were CPU mining. Upon opening the batch file, you should be presented with a hash rate report, this time for your graphics card.
AMD mining
If you want to mine Aeon and have an AMD GPU, you'll have the option of choosing between XMR-Stak, XMRig, Cast XMR, or Claymore's CryptoNote AMD miner. If you pick XMR-Stak the process to make adjustments remains the same, simply click on the text file labeled "amd" and proceed as normal.
If you encounter any issues while mining Aeon with an AMD GPU, your graphics card may not have enough virtual memory. To adjust this, head to control panel -> system and security -> system and select advanced system settings. Then, navigate to the advanced tab and click settings, then click change. Finally, uncheck automatically manage and choose custom size for both text boxes. Press set, and then ok.
How many Aeons can I make a day?
The easiest way to figure this out is to use an online calculator like Whattomine. Bear in mind that the website provides an estimate, so don't be surprised if you earn more or less Aeon than what was calculated. Fill in the relevant fields and you will be presented with the estimated Aeon rewards over various time frames. You can also compare the profitability of various coins to determine which is best for your rig.
Just as a note: Creating these applications is not easy work, it takes skill and time. With that said, most of these will utilize a developer fee. This means, that if the developer takes a fee of 1% your mining application will mine for 36 seconds each hour for that developer.
My current "miner" of choice is XMR-Stak It operates efficiently and provides both CPU and GPU mining from a single source, while providing a collective total of your hashing. XMR-Stak is a universal Stratum pool miner. This miner supports CPUs, AMD and NVIDIA GPUs and can be used to mine the cryptocurrency Monero and Aeon.
And with that, you should have everything you need to ensure you can start mining Aeon. Best of luck completing those blocks!