Monero (XMR) has steadily grown into one of the most sought-after cryptocurrencies. What makes it stands out from other crypto is that despite the anonymous nature most crypto promises, Monero is one of the few that truly offers anonymity.
Imagine John wants to pay $100 to Kate, and they agree to do the transaction in cryptocurrency. John can make his transactions using Litecoin, Bitcoin, or any other cryptocurrency.
So, why would John use Monero?
Monero would be the best option for John and Kate to keep a transaction private and untraceable.
Bitcoin is not private, even though it is decentralized. Monero, however, is both private and decentralized. As it is private, Monero's technology will keep all of the made transactions 100% safe, secure, untraceable, and private.
After this information, John would want to send money to Kate using Monero because they know that those two would be the only ones with the information about the transaction. Likewise, on the Monero network, no one else knows about their transaction. Therefore, Monero is safe and private for transactions.
Due to their privacy and security, Monero had gained popularity. Just like John would feel better if the transaction on anything was kept private and not revealed to the public.
That was a good complete privacy feature; let's look at some other unique features offered by Monero.
Pros of Monero
They have over time proven to be trusted and reliable
Monero algorithm doesn't allow application Specific Integrated Circuit.
It uses I2P Layer to protect transactions
Block limit flexibility
It allows for Private and public view keys.
Cons of Monero
Absence of a standard voting system
Adoption is slow compared to crypto like bitcoin.
How can I mine Monero?
At the time of writing, there is a total of 15,829,795 XMR in circulation. This number will continue to increase until 18.4 million Monero coins are in circulation.
So, how are new Monero coins created? The answer is simple — Monero mining!
It is simple; you can easily get a minable GPU from Whattomine.com. All you need to do is enter the right details and start calculating hash rates based on the different appropriate hardware.
In some mining algorithms, AMD cards are way better than Nvidia GPUs. A good example is Crypto Night.
Monero mining software
If you are still wondering 'how to mine Monero' for starters, you need mining software to help you carry out solo mining or be part of a mining pool. The CryptoNight proof-of-work algorithm for Monero means it can be mined on CPUs without setting up a mining rig. It also supports GPU mining which's probably why monero coin is popular solo mining.
Monero mining hardware
Monero mining is not different from other crypto mining. Despite the availability of different Monero mining software, it also requires some hardware (not necessarily an entire mining rig). Here are some of the things you need to mine an XMR coin or Monero block:
A minimum of CPU computer and Internet access
Electricity
hashing power device
Solo mining (mining by yourself) is not recommended for beginners. The solo mine method will not earn you any rewards unless you are prepared to invest a lot of money into mining hardware.
Imagine that you contribute 5% to the total hardware power of the mining pool you are in, which means that you will also receive 5% of the total rewards earned by the Monero mining pool.
Monero mining pools
You can choose from the many Monero mining pools in the market. You can find the list of the top Monero users mining pools below.
| | | |
| --- | --- | --- |
| NAME OF POOL | POOL FEE | NUMBER OF MINERS |
| | 1% | 32,157 |
| | 0.6% | 10,339 |
| | 1% | 30,132 |
| | 2% | 2,191 |
These are some of the best methods for mining Monero using a combination of Monero mining hardware and Monero mining software. But, there is one last thing before you start mining — you got to set up your Monero Wallet.
Monero Wallet
There aren't many options when it comes to choosing a Monero wallet. Hardware wallets (which are considered the safest) are also available for Monero coins: they are supported by Ledger Nano X, and Trezor Model T. These wallets are currently considered the safest ones in the market.
Two of the most popular wallets, which are also listed on Monero's official site, are:
MyMonero web wallet: Go to their website and create an account to start using it.
Monerujo: This is a mobile wallet only available for Android devices.
On their official website, they have stated that the Monero community has funded a dedicated hardware wallet which is now in progress. The Ledger Nano S is also integrating Monero into their hardware wallets.
So, let's hope this happens soon!
Steps to mining Monero
How it works:
Step 1 – Install reliable Monero software
Step 2 – Join one of the available mining pool
Step 3 – get a crypto wallet address that allows monero
Step 1 – Install Monero software
You will find multiple software to mine Monero. Here are some software and the matching GPU configuration that works best.
There are different software available for mining Monero. Some of the popular ones include:
XMR Stak
Wolf's Miner
XMR Stak
XMR Stak
Wolfs Miner
Before downloading the software, ensure that your computer has the required GPU; installation is easy and aided.
Step 2 – Join a Monero mining pool.
Joining a pool of miners (by entering an address) is very important to profit from mining. More miners mining means a higher hash rate, and a higher hash rate means better profit. You will be asked to pay a pool fee before being given a pool login and pool address. Cpu is enough to start, as that is what the monero network stands for; it allows a CPU miner to mine with a simple mining app, and monero address, unlike bitcoin miner.
With just a little fee, you will be allowed to join a community/pool of miners. This, in turn, will allow you to enjoy a regular income. Popular mining pools are Monero Pool, MineXMR, Dwarfpool, and Nanopool. MineXMR, for instance, offers one of the lowest mining fees and minimum latency.
Step 3 – Wallet Address
Once you have joined a miners pool, the next step is for you to enter your wallet address. If you don't already have a wallet, you need to set one up.
Config File
Before starting CPU mining, you must set up the relevant CPU config file. Doing this is simple, go to the install setup location, you will see a CPU text file; if there are 8-core chips, your input will look like this.
You can also optimize all the cores so it will mine only Monero. After you have entered the appropriate cores, restart the application. You'll find out that the has increased.
Monero cloud mining
This makes the entire mining process amazingly simple. Mining on the cloud means you can mine Monero from the comfort of your home without the need for technical computer hardware. So you don't have to worry about cooling, the cost of hardware, ventilation issues, and the cost of generating electricity.
Advantages
You won't be spending on expensive hardware
No noise, or expensive repair
No huge electricity bill
Disadvantages
There are a lot of mining fraud
Income is poor, and progress is slow
Mining contracts are mostly dubious
Vulnerable to malware
If you think of mining on the cloud, you need to ensure the platform is reputable. You need to thoroughly research are the miner's hashing algorithm, reputation, contract length, and algorithm. You can give GenesisMining and Nicehash.com a try; they have so far proven to be reputable. 
How much Monero can be mined in a day?
Mining Monero is profitable without doubt; however, there are some factors you need to consider. Many factors determine the overall profitability of Monero, and a good example is the hash rate. Other factors are the cost of mining and hardware power.
Despite all the ups and downs associated with mining, Monero turns out to be profitable because of its CryptoNight algorithm. After mining, you can sell your xmr on a cryptocurrency exchange.
Monero mining does not require an ASIC
An ASIC (Application Specific Integrated Circuit) is a special type of hardware used for Bitcoin mining. An ASIC can cost anywhere between $600 to $1000, which has made Bitcoin mining unattractive for anyone except professionals.
Fortunately, Monero mining doesn't require you to purchase an ASIC. Instead, Monero mining can be carried out using your computer's CPU/GPU. This has made Monero a good option for beginners and people who don't want to invest lots of money to start mining.
Monero Mining Pool
An XMR mining pool comprises individual rig owners who combine their rigs' power to increase their chances of finding new blocks in the Monero blockchain. Block rewards go to those who contributed mining power towards finding a particular block.
Most XRM mining pools charge a fee between 0% and 2%. Some popular Monero mining pools are MineXMR, SupportXMR, Unipol, and XMRNanopool. Apart from verifying transactions faster than going solo, joining an XMR mining pool means that the rewards are mostly stable.
The benefit of Monero pools is that you will receive frequent payouts according to how much you contribute to the Monero pool of your choice. However, you have to use third-party software when mining in Monero pools, which might take a small number of your earnings. Furthermore, too many people mining in a pool may lead to the pool having over 50% of the hashrate, which is dangerous.
However, using a Monero mining pool means that you're responsible for maintaining the hardware, internet connection, and paying electricity bills. Note that choosing a reputable pool is ideal because while you may be providing your hash power to a pool, a disreputable pool may fail to maintain its connection to the Monero blockchain.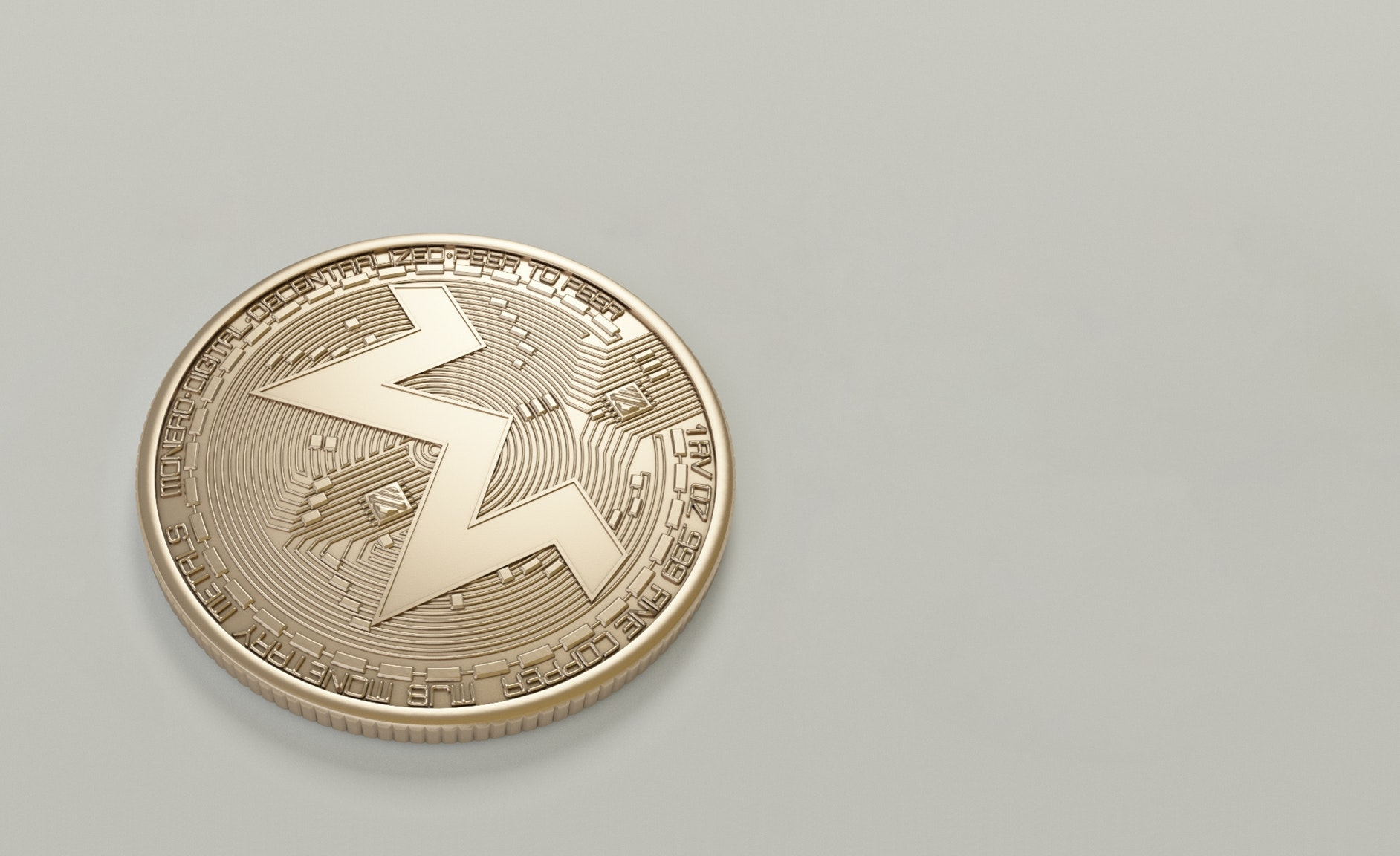 Monero Cloud Mining
Monero cloud mining is the act of using cloud-hosted computing power to mine XMR. Often, cloud mining service providers operate data centers that host computing devices.
Individuals pay a fee for using the processing power. Since the data center takes heavy-lifting, those using the service don't need to invest in mining hardware and rigs.
Monero cloud mining is considered financially viable if you're not a solo miner or a fan of a mining pool. Reputable XMR cloud mining service providers include Minergate and CCGMining. One way to spot a shady cloud mining service provider is to look at the number of subscribers. Be cautious if the number is unusually low.
Solo Miner
A solo miner is a miner who directly interacts with the blockchain. A solo miner's single most significant advantage is that the miner gets to keep all the block rewards. Unfortunately, solo miners may not win rewards as frequently as monero mining pools.
Another advantage of solo mining is that it can be done on your PC.
Mining hardware & software
The most important part of mining is to have the correct Monero mining hardware. Along with the hardware, you also need Monero mining software to help you connect with a Monero mining pool.
As I mentioned earlier, you don't need specialized ASICs for mining Monero. It can be done using a CPU or a GPU. But before proceeding, you need to know the two most important factors when selecting your hardware.
It would help if you looked for:
High hash rate – You can think of hash rate as the processing power of the hardware
Low electricity consumption – Electricity is the biggest cost of mining.
Hash Rate
Mining is a time-based competition. Therefore, the higher the device's processing speed, the luckier and merrier the mining process. And as stated earlier, Monero uses the same consensus mechanism as Bitcoin, albeit with a different hashing algorithm.
Elaboration
To elaborate, BTC uses the SHA-256, while Monero uses random. The two hashing algorithms cause the difference in supported mining devices. Although ASIC manufacturers have made many attempts to take a stab at the privacy-focused cryptocurrency, the XRM team has managed to iterate anti-ASIC upgrades enough times to keep these devices at bay.
Why chase ASICs away? Due to their cost, only a select few can afford them, leading to the centralization of miners — hence, overriding the decentralization vision of the crypto community in the Monero developers' eyes.
The hash rate is a measure of cryptocurrency mining devices' speed. Simply put, it's the number of hashes or calculations the device can process per second.
I will now describe the three most popular hardware and software options.
Central Processing Unit (CPU) Mining
You can choose to use your current CPU or purchase a new one. If you plan to buy a new CPU, then AMD Opteron and Intel Xeon CPUs are two that I would recommend.
Cost – $50
Hash Rate- 415 H/s
Cost – $150
Hash Rate- 130 H/s
Once you have your desired CPU, you will need to download Monero mining software. You could consider using XMR-STAK-CPU as it is one of the most popular Monero mining software — you can download it here.
Windows users
If you are using Windows, you should download xmr-stak-CPU-win64.zip (shown in the snapshot below). XMR Stak charges a development fee of 2% unless you can compile the source code yourself.
It only takes a few minutes to start mining if you already have a CPU! Just install the software, join a mining pool, and you're ready to go.
Mining With an AMD Graphics Processing Unit (GPU)
If you are serious about Monero mining, a GPU is a better option. Even though it requires a larger investment, it offers a significantly higher hash rate.
AMD graphics cards are a great option to consider for GPU Monero mining. Consider purchasing an AMD R9 280x or go for the more recent AMD Radeon Rx 580.
Cost – $140
Hash Rate- 500 H/s
Cost – $300 – 400
Hash Rate- 575 H/s
Once you have installed the graphics card into your PC or laptop, follow the same steps as you would if you were CPU mining.
The best Monero mining software when using AMD GPU hardware is also XMR-STAK-AMD. You can download their latest release here.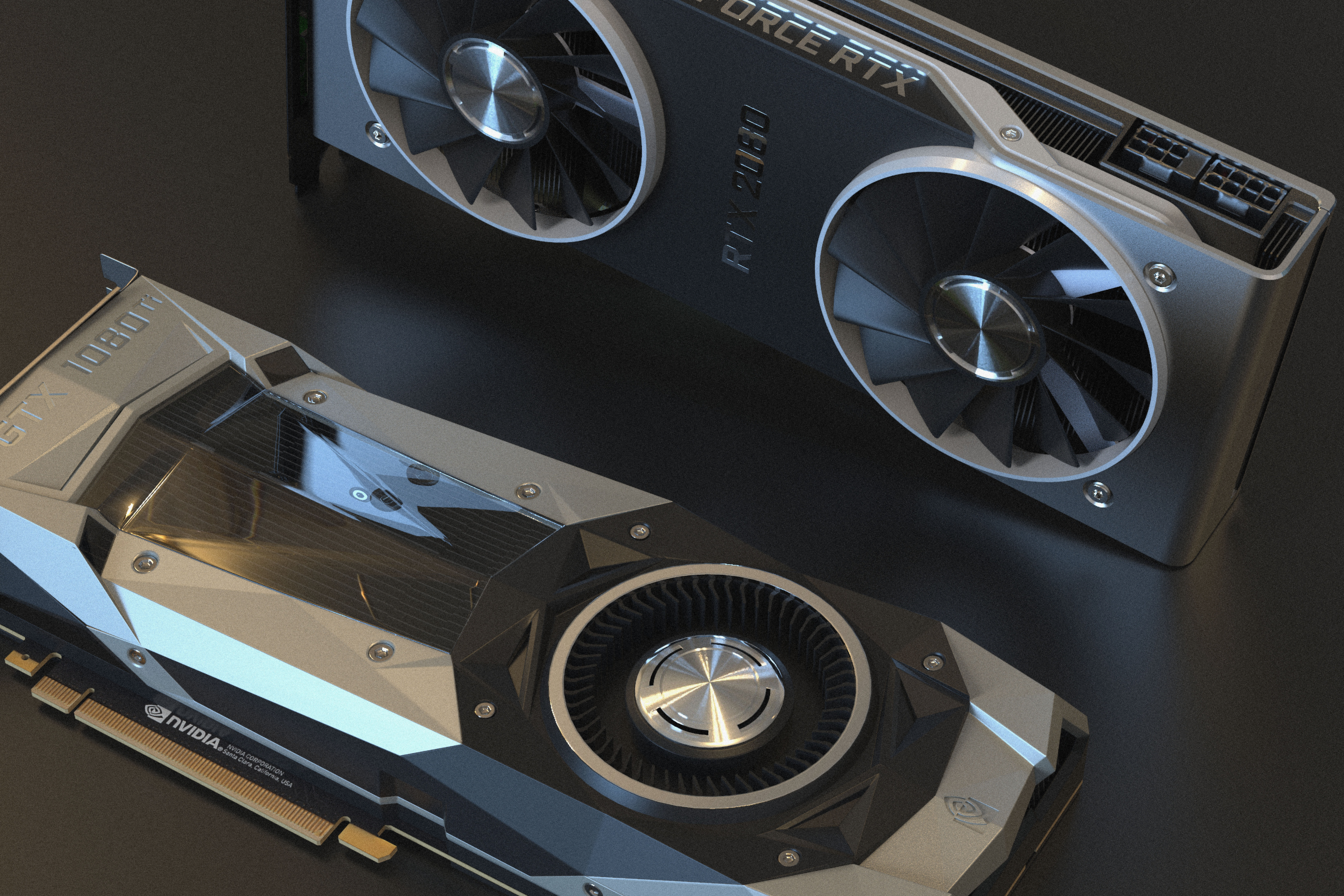 After installing the software onto your computer, you will need to change the pool settings to join the pool of your choice.
Mining with an Nvidia GPU
Using an Nvidia graphics card is another popular way to mine Monero. You can choose from several models; it all depends on your budget. It would help if you considered using one of the following:
Cost – $400 – 500
Hash Rate- 505 H/s
Cost – $550 – 650
Hash Rate- 600 H/s
As far as software is concerned, XMR-STAK-NVIDIA can be used, but CCMiner is considered a better option. You can download the latest CCMiner release here. Make sure you choose the miner-x64-2.2.4-cuda9.7z if you use a Windows operating system.
These are some of the best methods for mining Monero using a combination of Monero mining hardware and Monero mining software. But, there is one last thing before you start mining — you got to set up your Monero Wallet.
Monero Wallet
There aren't many options when it comes to choosing a Monero wallet. Hardware wallets (which are considered the safest) are also available for Monero coins: they are supported by Ledger Nano X, and Trezor Model T. These wallets are currently considered the safest ones in the market.
Two of the most popular wallets, which are also listed on Monero's official site, are:
MyMonero web wallet: Go to their website and create an account to start using it.
Monerujo: This is a mobile wallet only available for Android devices.
On their official website, they have stated that the Monero community has funded a dedicated hardware wallet which is now in progress. The Ledger Nano S is also integrating Monero into their hardware wallets.
So, let's hope this happens soon!
Should you mine Monero?
Well, while Monero mining can be profitable, it depends on a lot of factors, the most important of them being:
Hash Rate: How powerful your hardware is.
Power Consumption: How much electricity your hardware uses.
Cost per KWh: How much does your electricity cost per unit.
Pool Fee: The fee for the mining pool you are joining.
The initial cost of setting up the hardware.
Now you know how to mine Monero, use the mining software profitability calculator online! I would surely recommend CryptoCompare's Mining Calculator.
Profitability
The profitability of mining also depends on the price of XMR. The prices of cryptocurrencies can increase and decrease very quickly, and these prices changes impact your mining profitability.
It's completely up to you if you want to start mining, though. Consider the factors above, and then make your decision. Remember – the more you invest, the more likely you will be rewarded.
Is Monero the best or easiest crypto to mine?
XMR mining is among the few profitable mining ventures that don't break the bank to acquire the mining equipment. With your CPU or GPU and initiative, you're all set. Furthermore, the option of cloud mining removes the hassle of building and maintaining a rig for those who want to do away with the technical stuff involved in mining Monero. This makes it one of the easier cryptocurrencies to mine, and it has a lower barrier to entry.
Price variation
If the Monero price increases, so do the profit margin of mining, since less investment goes into the process than mining Bitcoin. However, it's crucial to keep your eyes open for scammers, especially with cloud mining software and privacy coin regulations in your country.
Monero Mining and Spyware
Unfortunately, Monero is highly sought-after by bad actors like hackers and scammers due to the anonymity its privacy features provide. Therefore, these same criminals choose not to mine XMR the legitimate way or buy it from exchanges. Instead, they infect internet users' computers through malicious software (malware/trackers) embedded in emails or hacked websites. This malware, in turn, uses these compromised computers to mine Monero peer-to-peer without anyone knowing it secretly.
Estimations
It is estimated that 4% of all Monero is mined through so-called botnets, groups of thousands of compromised computers whose processing power is ramped up to mine cryptocurrency without their owners' knowledge. It is estimated that over $57 million in monero XMR has been mined in the last four years in this manner (as of January 2019). Monero (and Bitcoin) is also the crypto of choice for ransomware hackers.
This is an untenable situation for authorities, as these funds are distributed to money launders, criminal gangs, and terrorist organizations. The main reasons why regulators are taking action at cryptocurrency ownership are because they are mandated to ensure the protection of their jurisdictions' residents and, more importantly, that the Financial Action Task Force(FATF) global anti-money laundering (AML) and combating-terrorism funding (CFT) guidance are met.
Therefore, they cannot turn a blind eye to this illicit and AML/CFT violating behavior and have put pressure on exchanges to delist privacy coins like XMR. Many leading exchanges in Asia especially did so in 2020.
This delisting is impacting the value of Monero, and it is advised to stay up to date with the legal aspects of mining Monero in 2021.
Conclusions
So, now you have a good understanding of what Monero is and how it is different from Bitcoin. You also know what Monero mining is and the different ways to do it.
Monero mining may or may not be profitable; it all depends on these factors: hash rate, electricity cost, hardware cost, and so on. It's at your own risk, as in everything.
If you feel like Monero mining is for you, you can use the information in this guide to start mining!
If, however, you've decided that you'd like to take an alternative route of investing in cryptocurrencies, you could purchase some on platforms such as Coinbase and Binance.
Also, once you buy or mine Monero, you will need a secure cryptocurrency wallet. Consider hardware ones, such as Ledger Nano X and Trezor Model T!
So, are you going to start Monero mining? Let us know!
Monero FAQs
Is mining Monero profitable?
A direct answer would be yes. What makes mining Monero profitable is its cryptographic algorithm that resists people with sophisticated computers to gain a monopoly of its mining. Mining is older than crypto exchange. Cryptocurrency mining started with bitcoin mining, then ethereum mining. Today, almost every digital currency offers an opportunity for mining crypto using diverse mining tools like AMD GPU or mining apps. Monero offers a better solution to make mining cryptocurrency compared to mining bitcoin. Monero mining is easy; with your CPU computer or Nvidia GPU, you will be able to get a block reward.
What are the current Monero developments?
What makes XMR mining different from other platforms is that there are constant developments in the entire mining process; all these help miners earn money. There is always the latest version of mining software. This makes monero mining very easy. Cpu mining is a development that helps to mine xmr fair. It doesn't matter whether you are using Nvidia GPUs, Intel Xeon, GPU drivers, AMD GPUs, or just the regular CPU device mining; you can start mining irrespective of your processing power.
What are the minimum hardware requirements for the Monero wallet?
The wallet is just like your bank account. In this case, you need a 64-bit operating system and 4 GB RAM.
How can I get multiple addresses of Monero in the local node?
As a Monero miner, you may need multiple wallets. This is simple; the good news is you can create these multiple wallets and get multiple addresses. However, multiple wallets cannot run at the same time.
What is Openalias?
Monero also operates the Openalia. It applies a label to an address and makes sending money easy.
What is Monero's algorithm?
Monero has an algorithm called CryptoNight, classified as a memory-hard algorithm. This is designed to make mining difficult less for the miner.
Is ASIC mining compatible with Monero?
With the CryptoNight algorithm, you cannot mine Monero using ASIC. So, Monero supported CPU miners over other types of mining. This helps all miners mine new coins equally. They need mining software or joining a mining pool to start mining.