With the contact and travel limitations brought about by the pandemic, the world has gone more digital. Cryptocurrency adoption looms on the horizon with its crossover with gaming. Crypto mobile games popped up, but more recently, NFTs games have emerged. NFTs offer an exciting angle to games since they offer a way to quantify and monetize in-game items.
Traditional game models bought from a store or online retailer give the thrills of entertainment but do not give that much freedom of innovation. Hours of playing does not sometimes redeem hours invested on characters and items unlocked. Players want something more than fleeting enjoyment.
What if the ownership of in-game experience and items wasn't just digital but tangible as well? Enter Non-Fungible Tokens (NFTs).
Games and virtual worlds are increasingly becoming hosts of actual economic activity, enabled and accelerated at scale through blockchain technology. The "play-to-earn" movement is an emerging phenomenon in gaming, wherein players of NFT games collect rewards within the game that can later be converted to real cash.
What Is GameFi?
GameFi combines gaming and decentralized finance (DeFi), a play-to-earn (P2E) game. It relies on applying blockchain technology, gaming, and several forms of decentralized financial products, like non-fungible tokens (NFTs), yield farming, borrowing and lending, algorithmic stablecoins, etc.
GameFi as a term was coined by Andre Cronje, acknowledged as the father of DeFi, on September 10th, 2020. With the introduction of the process, gaming has "lowered the entry barriers in the crypto space and revolutionized traditional gaming by offering participants an opportunity to generate income while playing". This revolution accelerated the development of NFT Games as an economy.
NFTs are digital properties that can take many forms, from memes and animated GIFs to in-game assets. An NFT's' record of ownership is stored in a digital ledger so that players — and not game developers — own their in-game collectables. This system means NFT items in blockchain-based games can be moved off the platform and sold or traded in any open market.
What does NFT mean in gaming?
NFT includes unique digitized items that are incorporated in games to upgrading the user's experience. It has extended its hype extensively in today's gambling world, following these digitized designs holding the value of millions in cryptocurrency.
NFT is limited to selling and buying digitized items and is restricted to trading, unlike cryptocurrencies. NFTs are usually spotted in the premium section of the games and include customized or highly upgraded exciting characters, accessories, weapons, and tools conferring the theme of the specific game.
The "play to earn" models offered by NFTs invite the players eagerly towards it. It allows them to earn through playing free mobile games. The period decides their income, and these users often get rewarded with tokens that help them unlock features to enhance their gambling experience. People earn thousands of dollars selling NFTs to their fellow gamers and collectors as well.
How do NFT Games work?
What is better than mixing working hours with leisure time? NFT Games provides the fun of gaming while stuffing your pocket with some extra cash. A game incorporating NFT requires work and experience. Your unique NFTs can appear as a character or an object while playing the game.
The owners create smart contracts that state the terms and conditions for their NFT's usage before placing them in front of a player's access in a free-to-play game. These smart contracts are codes that operate automatically in the blockchain that backs up the NFTs.
The play to earn NFT games promises the rewards according to that game's value in the NFT marketplace. It works in a complete loop. The money a player makes comes from another collector and NFT enthusiast playing a similar game.
While crypto gaming focuses on using crypto coins to transact with other players, native tokens generate or gather NFTs in NFT gaming. Through NFT gaming, any assets like utility, armor, land, or any asset, can become NFT and quickly be owned, transferred, and sold on the blockchain.
Buying and selling game assets (3D models, sprites, sound effects, music, code snippets and modules, and even complete projects that can be used by a game engine) have long existed. Whether you are a coder, artist, game designer, or music composer, you can earn substantially. Some people make a little extra money doing so, some can fund their games entirely, and others make a whole living just selling assets — more so with NFTs!
Top 8 NFT gaming
Finding the best NFT games is highly personal, primarily based on the technology used and the player's ability. As of today, the NFT trading game Splinterlands has become the most popular blockchain game in the market, according to data provided by DappRadar. It confirms that the game has crossed 260,000 daily users to hit the most popular milestone. Other top NFT Games include:
1. Axie Infinity
Axie Infinity is exceedingly amazed by the theme of Pokémon Go but with some exciting blockchain twists. Currently, on the internet, Axie Infinity is the leading NFTs game.
Like Pokémon Go, gamers have to fight against monsters using their digital pets, the so-called Axie. Digitized pets have magical powers with specific genetic patterns.
As Axie Infinity is Ethereum blockchain NFTs-based, players can trade their digitized pets in the NFTs marketplace. The value of the digital assets will vary based on the rareness of the breed.
To begin gambling on Axie Infinity, you must purchase three digitized pets minimum for a Smooth Love Potion SLP token. The game is only available on Android software.
2. Evolution Land
With a different approach to the blockchain, Evolution Land stands out in the confederation of non-fungible-token games. If buying and selling properties is what you always wish for, then your wish has come true.
On Evolution Land, you can buy and sell as much space you want, even make your virtual city. Each land has digital collectables linked with different blockchains.
The apostles you use on the game will aid you to win digital items, the NFTs, which you can then sell using various tools.
3. Gods Unchained – Free to play
Gods Unchained is designed to imbue non-fungible-token elements into the gambling genre with familiar trading cards. The interface of the game is user-friendly. Users purchase gambling cards from existing players or by winning PVP matches on the open platform.
On winning games, your experience bar blocks up by squeezing your opponent's bar to zilch. That is how you proceed to the next level. The card you win is the ERC-721 governance token.
On selling the cards within the ecosystem, players win native currencies/ NFTs. Unlike other games, GODS offers an opportunity to own tokens.
"A talented group of people with a user-friendly interface: Gods Unchained is surely a masterpiece for NFT's future gambling."
-TCG YouTuber, Merchant
4. Sorare
Accessing assets and digital NFTs must be on the top of the priority list while selecting the best NFTs game. Amazingly, Sorare is what you want.
Sorare is a fantasy soccer game where you make the team with other gamers based on your favorite soccer player and earn rewards per performance in the real world.
You have to assemble items, then trade them to make money in digital wallets, similar to the Axie Infinity interface. User data is saved on the Binance smart chain from third-party sources.
Take your soccer passion to the next level with Sorare, the fantasy football game.
5. CryptoKitties
Wait! Wait! Are we getting kitties playing this game? Well, maybe yes. CryptoKitties is also profoundly borrowed from the theme of Pokemon Go. With CryptoKitties, one thing is definite; you won't get bored anyhow.
On this medium app, you have to breed cats to make more. Each breed has distinct genes that pass to the off-springs. You can trade these cats as tokens and win rewards.
In the second quarter, you can solve puzzles with dynamic thinking. Crypto enthusiasts have shown a drop in interest in CryptoKitties due to the upsurging rage of breeding.
6. Splinterlands
Splinterlands theme is the same as the Gods Unchained but with some new ideas. To start your trading and make NFTs, log user data, register your account, buy a starter card packet, and Bam!
If luck is on your side, you can even discover rare cards in the packet NFTs value. On finding in the packet identical cards, double them up and boost their power for the real magic.
Participate in battle, beat other players to drop their powers. The more you win, the more control you will gain. The cards you won on Splinterlands can be traded in the exchange of cryptocurrencies.
7. Sandbox 3D
If you're well mindful of the metaverse interface, then you must know Sandbox 3D is a pretty active non-fungible-token game these days. The platform allows players to trade and build their virtual lands.
Using the gadgets supported on the platform, you can create 3D objects for informational purposes, then sell them on the digital world. Besides that, a gambling feature is also available to make additional money.
ERC-20 SAND is the native token on the metaverse platform. Pretty recently, virtual lands with an $8.5 million cost sold in April.
8. Battle Racer
If you have ever played Mario Kart, then Battle Racer will not be a new thing for you. The theme of the game is all about collecting weapons and creating power-pack cars to kill monsters.
On winning battles against monsters, register your win and claim your reward. Each car you make for games has specific skills and power. Currently, Battle Racer is playable on Decentraland (a virtual world based on blockchain).
What is an NFT Project?
Your digitized creativity shouldn't be limited to your computer's desktop but unveiled in front of the world. NFT projects serve that purpose. They provide gravity to digitized art and undiscovered voices of new ideas.
NFTs provide gravity to digitized art and undiscovered voices of new ideas. There are a lot of NFT marketplaces developed that sell digital collectables. They act as a medium between developers who own NFTs and the demanders.
NFT projects permit digital artists to outsource their talents in creations and further sell them to interested buyers. Some commonly known authentic NFT project marketplaces are Axie Infinity, CryptoKittens, and Gods Unchained.
They provide an easy user experience. Similarly, several NFT projects are based on digital items suitable for gambling. NFT projects are taking an equal raise as their hype is. These open platforms are upgrading each second, aiming for user satisfaction.
NFT support games and the future- any connection?
Appearances can be deceiving, but what has proved itself can't! Gaming NFT is undoubtedly enhancing its growth every day. However, the question of its future is still not resting.
Huge companies and firms are introduced to it and are working on implementing it in their businesses. However, there are many opinions expressed when the future of NFT is discussed.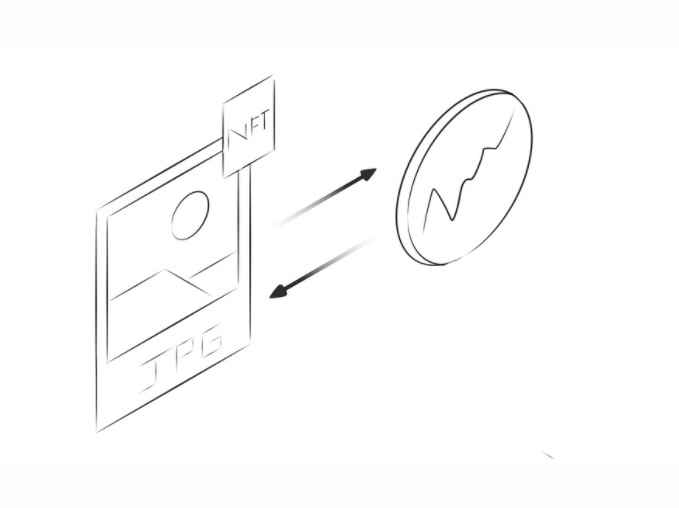 The growth of scope in gambling NFT depends upon the selling ratio of technology. Many people have quit their jobs given that they are earning a stable income from NFT games, but technology hasn't emerged all over the gambling industries yet.
The money-making aspects offered by NFTs are the main factor behind its immense growth. This way, the concentration on making the games interesting gets distracted, resulting in lower engaging mechanisms.
It is expected for NFTs and the gaming markets to sit under a single roof in the future but considering its pros and cons, many are implementing its benefits, and many other games are not.
Conclusion
Take your gaming characters and experience, both to a whole new level, by incorporating NFTs.
NFT gaming is insightful considering its rules, merits, demerits, and the upgrades it holds for the future. The technology has grown immensely, and its appealing features have invited traffic towards it.
NFT gaming necessarily reflects on the demand for gaming and has left a significant effect on its markets. Transcendent milestones and massive recognition are predicted.
FAQs
Some say NFTs are already over. Didn't the boom go bust?
People have long built communities based on things they own, and now it's happening with NFTs. As long as NFT Games have community support, they will thrive. The same tip goes for cryptocurrencies.
What's the point of NFT Games?
Whether seller or buyer, NFTs have a feature that you can enable that will pay you a percentage every time the NFT is sold or changes hands, making sure that if your work gets super popular and balloons in value, you'll see some of that benefit.
Why pay hundreds of thousands of dollars for "skins"?
You might as well read this article on the psychology of NFTs.
Where can I sell my NFT game art assets?
There are many places actually but remember to choose which one you are comfortable with.