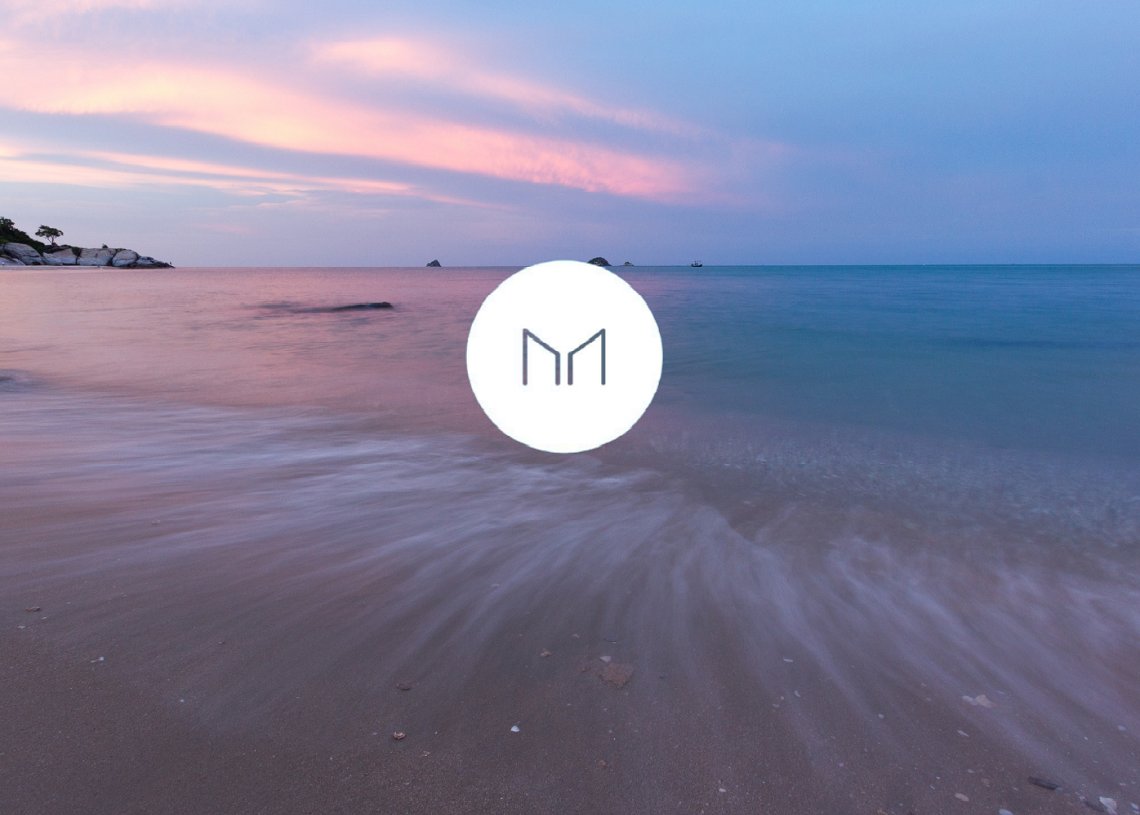 MKR Price Prediction 2023-2032: How is the Maker Coin better than Bitcoin?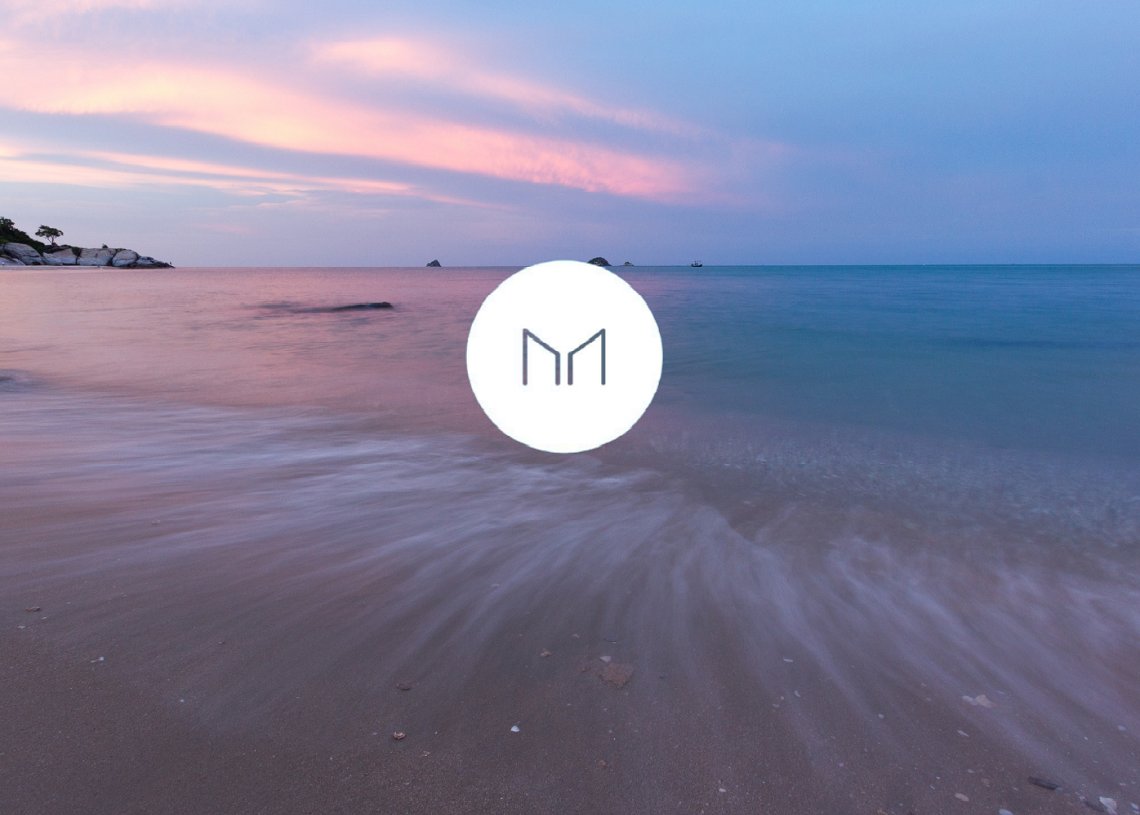 MKR Price Prediction 2023-2032
Maker (MKR) is one of the most extensive decentralized applications (dApps) on the Ethereum blockchain. Maker technology was designed by a disparate group of developers and is governed by the MakerDAO. MakerDAO is governed by the Maker (MKR) token. From the start, Maker offers intense competition in the DeFi sector of the crypto economy. With increasing regulation, to remain a top investment in the following years, Maker must remain competitive with the more heavily financed cryptocurrency networks.
Four months ago, there was a question on the main benefit of owning MKR. We surmise that the use seems to be voting rights to maintain DAI price, which is exciting but sounds like work. The downside of owning MKR tokens is that if the DAI-USD peg slips, the financial responsibility falls on MKR holders to cover the difference. Not sure the potential costs outweigh the benefit of being able to vote. Is there some other benefit? Is it the association with DAI and ETH that keeps the price up?
How much is MKR worth?
Today's Maker price is $674.26 with a 24-hour trading volume of $62,562,938. Maker is down 1.34% in the last 24 hours. The current CoinMarketCap ranking is #71, with a live market cap of $659,176,657. It has a circulating supply of 977,631 MKR coins and a max. supply of 1,005,577 MKR coins.
What does the average crypto investor see in owning MKR?
Also Read:
DAO Maker
The MakerDAO is a Decentralized Autonomous Organization (DAO) or a cryptocurrency exchange made entirely of Maker shares. These Maker's MKR shareholders can stake their Maker crypto to vote on proposed changes to the Maker protocol and engage in crypto trade with their Dai token. This maker governance structure has helped Marker maintain its integrity.
Holding a Maker coin in the cryptocurrency market is similar to owning stock in a traditional company for its vast differences. The shareholders have a say in determining how the company functions. The Maker ecosystem was one of the first DeFi projects to achieve significant success- a testimony of a genuinely effective decentralized exchange governance.
Maker's MKR token goal is to create a DAI stablecoin and a crypto asset without concerns over reserve-backing. With the collateralization mechanisms and the further failsafe of MKR, Maker DAO has a secure wallet to protect the value of DAI, which could lead to its wider use.
MKR circulating supply and total supply
MakerDAO initially launched with a supply of 1 million MKR tokens. There is currently a circulating supply of around 991,328 MKR with over 2.7 billion USD market capitalization. However, the total supply of Maker tokens, and therefore their value, vary depending on market prices and conditions.
If cryptocurrencies stored in a Maker Vault smart contract suddenly drop in price, they may no longer have sufficient value to collateralize the generated stable coin, leading to liquidation.
If Dai raised during auctions is not enough to cover the vault's obligations, new MKR tokens will be minted. On the other hand, if it is the case that more Dai than necessary is generated, it's used to buy back Maker tokens and burn them. As a result, the total supply of MKR changes dynamically, thereby affecting its price.
What makes MKR unique?
The Maker token helps to keep its partner stable coin DAI at the same value as $1. MKR can be created and destroyed in response to DAI price fluctuations to maintain DAI's dollar-equivalent value. DAI uses a system of collateralization (essentially insurance), whereby holders act as part of the controlling mechanism to help manage the network.
DAI is issued when buyers purchase a smart contract-based collateralized debt position (CDP) which behaves much like a loan. CDPs are bought with Ether (ETH), and DAI is returned. ETH acts as the collateral to the loan, the same way a house serves as collateral for a mortgage loan. The system means that individuals can, in essence, obtain a loan against their ETH holdings. The DAI is "burned" or destroyed when the loan is repaid. Fees occur in MKR along the way.
The Maker token is a solution for a scenario where the price of ETH falls too quickly for the DAI system to handle. If the collateral system is not enough to cover the value of DAI, then MKR is created and sold to the market to raise additional collateral.
The Maker Platform, formerly known as MakerDAO, is the protocol and governance framework for DAI and MKR. The decentralized autonomous organization (DAO) on the Ethereum blockchain.
How does MKR work?
The Maker Protocol generates new Dai through smart contracts known as 'Maker Vaults.' These contracts can be created through different web UIs and apps that act as portals to access the network. When users want to retrieve their collateralized cryptocurrency from the smart contract, they must first pay back the Dai they generated and a stability fee.
Why trust MKR?
Trusted brand
This is everything in crypto. Trust beats technology. Bitcoin proves this. These networks depend on users who recognize and trust them. It's straightforward to copy or fork the technology, but you cannot copy or fork trust. Maker is one of the oldest projects, and Dai is the #1 decentralized stablecoin with thousands of holders that entrust billions in the network.
Lock-in
As the foundations of any new technology is built, specific technologies, companies, and products become locked in. This means that enough new technology has been built on top of them that these technologies are too deeply rooted in the system to be removed. Windows is a locked-in product. Google's ad platform is locked into the internet. DAI and Maker are rapidly becoming locked into the DeFi ecosystem.
Tokenomics
Wide distribution of token holders and transparent supply issuance with low/no inflation are important. Maker is more widely distributed than most DeFi projects. Maker is deflationary through its burning mechanic, so there will always be upward pressure supporting the price.
MKR Technical Analysis
Market activity has significantly increased, according to maker price analysis, and the bears are currently winning by 0.24%. The Maker coin is currently valued at $687. The bulls are vying for greater prices after the market rose strongly over the last 24 hours.
Strong resistance is also shown in the chart analysis at $997, which will soon be achieved following the significant bullish gain. The price may rise further toward $809 if bulls are successful in breaking over this obstacle. The $620 has provided strong support for Maker during the last few hours. But, if it drops below this mark, the price may continue to decrease.
The MACD is currently bullish, as evidenced by the green histogram. Also, the indicator displays a strong bullish momentum. The Maker price's upper Bollinger band limit of $997 is the area of most resistance. Nonetheless, Maker is best supported in the $620 area, which marks the low of Bollinger's band.
For Maker, the relative strength index (RSI), a measure of market stability, is 47.30. Hence, it is assumed that the coin is above the upper limit. The RSI appears to be climbing right now as well.
MKR Price Prediction by Cryptopolitan
Maker MKR Price Predictions by Cryptopolitan offer a thorough evaluation of the cryptocurrency's prospective value MKR. With their in-depth understanding of the market, our team of educated specialists carefully analyses the circumstances and factors impacting Maker prices.
Our price model predicts MKR will cost $1,430.46 at its most expensive point by the end of 2023. The coin will cost $3,203.48, its highest price in five years, as its value increases. Maker's future appears promising and looks bright. The price of Stellar is predicted to increase progressively until it reaches $41,917.59 in 2032.
MKR Price Prediction
MKR Price Prediction 2023
Our Maker MKR price prediction for 2023 will reach a minimum price value of $1,218.24 with an average of $1,263.94, and it is expected by the end of the year to have reached a maximum price of $1,430.46 in the crypto market.
MKR Price Prediction 2024
Our Maker price prediction for 2024, we expect further price growth for the digital coin attaining a maximum of $2,134.84. Throughout the year, MKR is assumed to maintain an average price of $1,854.20 and a minimum price of $1,791.
MKR Price Prediction 2025
Our Maker price prediction for 2025 anticipates a maximum price of $3,203.48. The coin is expected to cost $2,883.28 on average, with a minimum price of $2,809.11.
MKR Price Prediction 2026
Our Maker price prediction for 2026 will reach a minimum price value of $3,993.22 with an average of $4,108.55, and it is expected by the end of the year to have reached a maximum price of $4,860.53 in the crypto market.
MKR Price Prediction 2027
Our Maker price prediction for 2027 shows that Maker will attain a maximum price value of $6,862.12, a minimum price of $5,536.50, and maintain its average trading price at $5,741.93.
MKR Price Prediction 2028
Our Maker price prediction for 2028 is anticipated that the cryptocurrency is expected to reach the highest price of $9,726.65. The estimated minimum trading price for the MKR coin is $7,874.41, with a predicted average market value of $8,104.09.
MKR Price Prediction 2029
Our Maker price forecast for 2029 shows that the token is expected to reach a maximum price of $13,440.83. Our projections state that the price of MKR will fluctuate between a low of $11,226.00 and an average price of $11,550.16 for the entire year.
MKR Price Prediction 2030
Our Maker price prediction for 2030 foresees that it could reach a peak price of $19,479.94. The digital coin is expected to maintain an average price of $16,944.13 and a minimum of $16,366.62.
MKR Price Prediction 2031
Our Maker Price prediction for 2026 shows that the MKR token prices will increase from their current price. We expect to see the coin reach a minimum price of $24,425.39 with an average price of $25,103.15 and hit a high of $29,254.52.
MKR Price Prediction 2032
Our Maker price prediction for 2029 states that the Maker price range will hit a maximum base price of $41,917.59. We expect the digital coin to continue its bullish run from the previous year while keeping a minimum and average price of $35,224.03 and $36,479.19, respectively.
MKR Price Prediction by Coincodex
By March 26, 2023, the value of Maker is anticipated to decline by -0.46% and reach $673.78, based on Coincodex's most recent price estimate. The Fear & Greed Index is currently displaying 68, while Coincodex technical indicators indicate that the current attitude is bearish (Greed). Over the past 30 days, Maker has experienced 10.16% price volatility and 13/30 (43%) green days. Coincodex Maker forecast indicates that this is a poor time to purchase Maker.
In the best-case scenario, if MKR's price follows Facebook's growth, it will reach $ 25,972 in 2026. If Maker followed the expansion of the Internet, the forecasted price for 2026 would be $ 2,979.39.
MKR Price Prediction by DigitalCoinPrice
DigitalCoinPrice's most recent Maker price forecast is that by the end of 2025, the value of Maker will have risen by 245.24% to $2,415.96. The Fear & Greed Index is currently reading 14.52, which indicates high fear, while other technical indicators show that the current attitude is bearish. According to the DigitalCoinPrice Maker forecast, selling Maker right now is dangerous.
Maker's value rose by 116.56% at the end of March, when it was close to $1,466.60. All indications currently point to a bearish zone, and the fear & greed index registers 14.52, extremely high worries. DigitalCoinPrice prediction indicates that now is not the time to sell the Maker.
The 200-day SMA will soon decline, and the price will reach $727.74 before the end of December, according to all technical indicators. Maker's short-term 50-Day SMA displays a $764.15 by December 2023, 2024.
MKR Price Prediction by Industry Influencer
Maker owners might not be able to keep their currencies in the coming few months, according to Crypto Wolf. The analyst thinks MKR has excellent potential and strong fundamentals despite the massive fight between the bulls and the bears. Crypto Wolf predicts that Maker will have a 10X in the near future and trade at $8,000.
MKR Price Prediction by Industry Influencers
A crypto analyst, Crypto Vault, has said that MKR will have a bull run all through. He predicts that the calculated rate for 2023 will be greater and reach $3,271.05. They expect the coin to prove more profitable for long-term investment based on the expected growth of the technological sector.
MKR WILL GO TO THE MARS?? – MAKER PRICE PREDICTION 2023
DAI is a smarter cryptocurrency for everyone. Maker and Dai could prove the equivalent of a reserve currency within the collateral / liquidity space on the Ethereum DeFi space. Especially in the advent of a correction and margins are called, lenders will have to come up with more DAI as the value of the crypto declines against DAI.

GG
Conclusion
Investors should be concerned about how more regulation can damage the still-developing DeFi business. Even though analysts seem to be quite gloomy when it comes to an MKR price projection, the token has fared very well throughout 2021.
The potential of decentralized finance is starting to materialize, given that the DeFi sector thrived tremendously throughout 2021. However, with the regulation on the horizon, it is still unclear how this will affect the industry's advances and whether they will be reversed. Even if DAI is one of the most widely used stablecoins, it won't be safe if the central government tightens regulations.
Although the predictions above are positive, always do your own study and make an effort to stay current on any advancements that could improve the Maker ecosystem's chances.
You should never invest more money than you can afford to lose since investing can be dangerous, and always do your own research.
How high will Maker (MKR) go?
Favorable market conditions will push Maker (MKR) to a high price of $ $17,081.93 in 2031. Maximum price for 2023 will be $974.07.
Is Maker better than Bitcoin?
A mixed review from the investors, crypto influencers, and crypto traders has been collected to figure out whether MKR is better than Bitcoin or not. The MKR network allows you to trade with another currency through a regular trading system. But with Bitcoin, it is not possible. With time, Maker crypto will be at the market level of Bitcoin because this currency is all set to give tough Bitcoin competition.
What is Maker protocol?
The Maker Protocol is a decentralized credit system on the Ethereum blockchain. It offers a fully-collateralized stablecoin, Dai, and attempts to minimize volatility through a system of incentives and penalties.
Is maker crypto a good investment?
Cryptocurrencies are highly volatile assets, making them high-risk investments, including maker tokens. Whether MKR could be an appropriate investment for your portfolio depends on your personal circumstances and risk tolerance. You should evaluate the level of risk you are prepared to accept before investing and never invest money you cannot afford to lose.
Disclaimer. The information provided is not trading advice. Cryptopolitan.com holds no liability for any investments made based on the information provided on this page. We strongly recommend independent research and/or consultation with a qualified professional before making any investment decision.