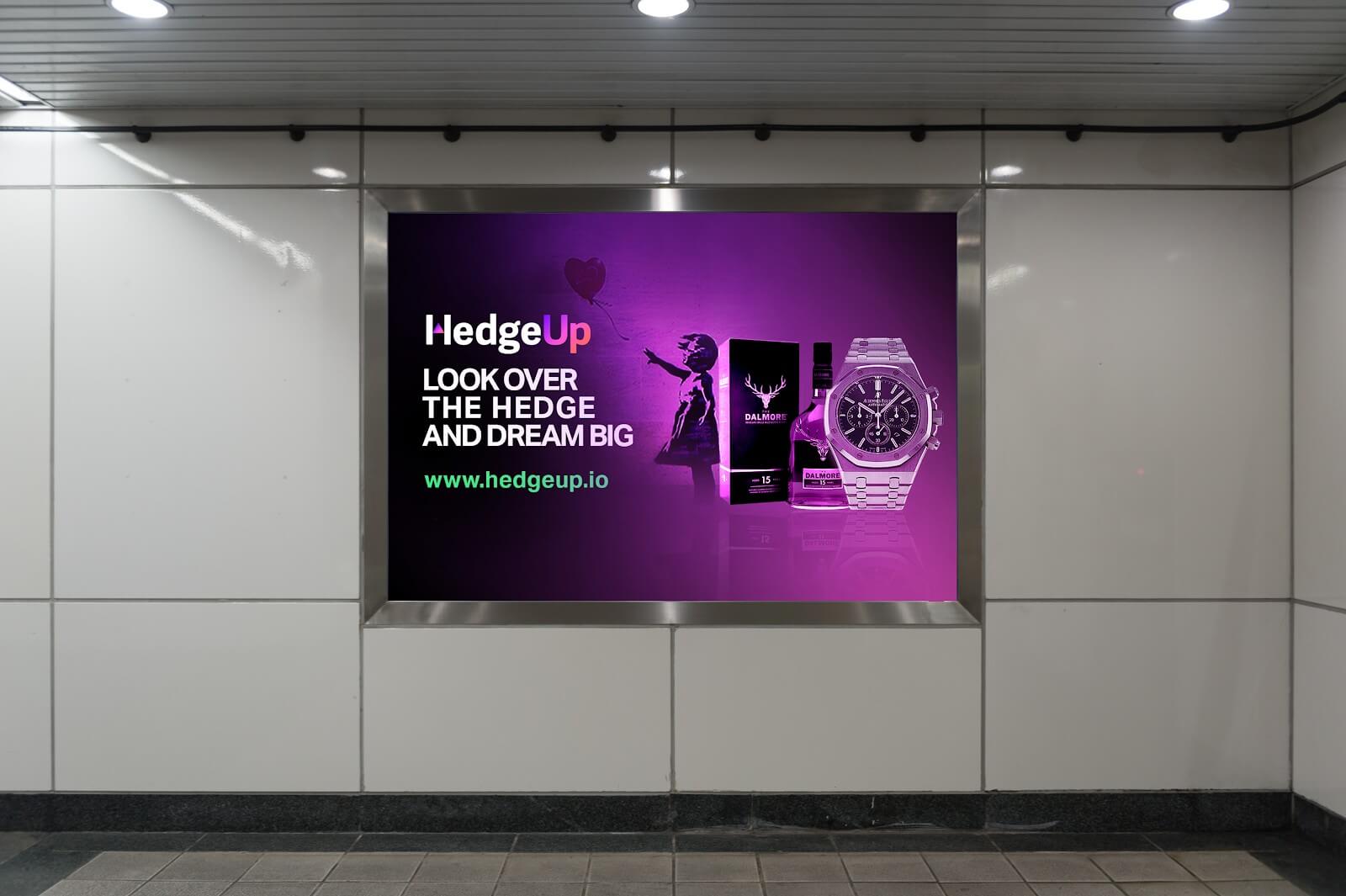 Find Your Path to Residual Income with HedgeUp's Alternative Asset Options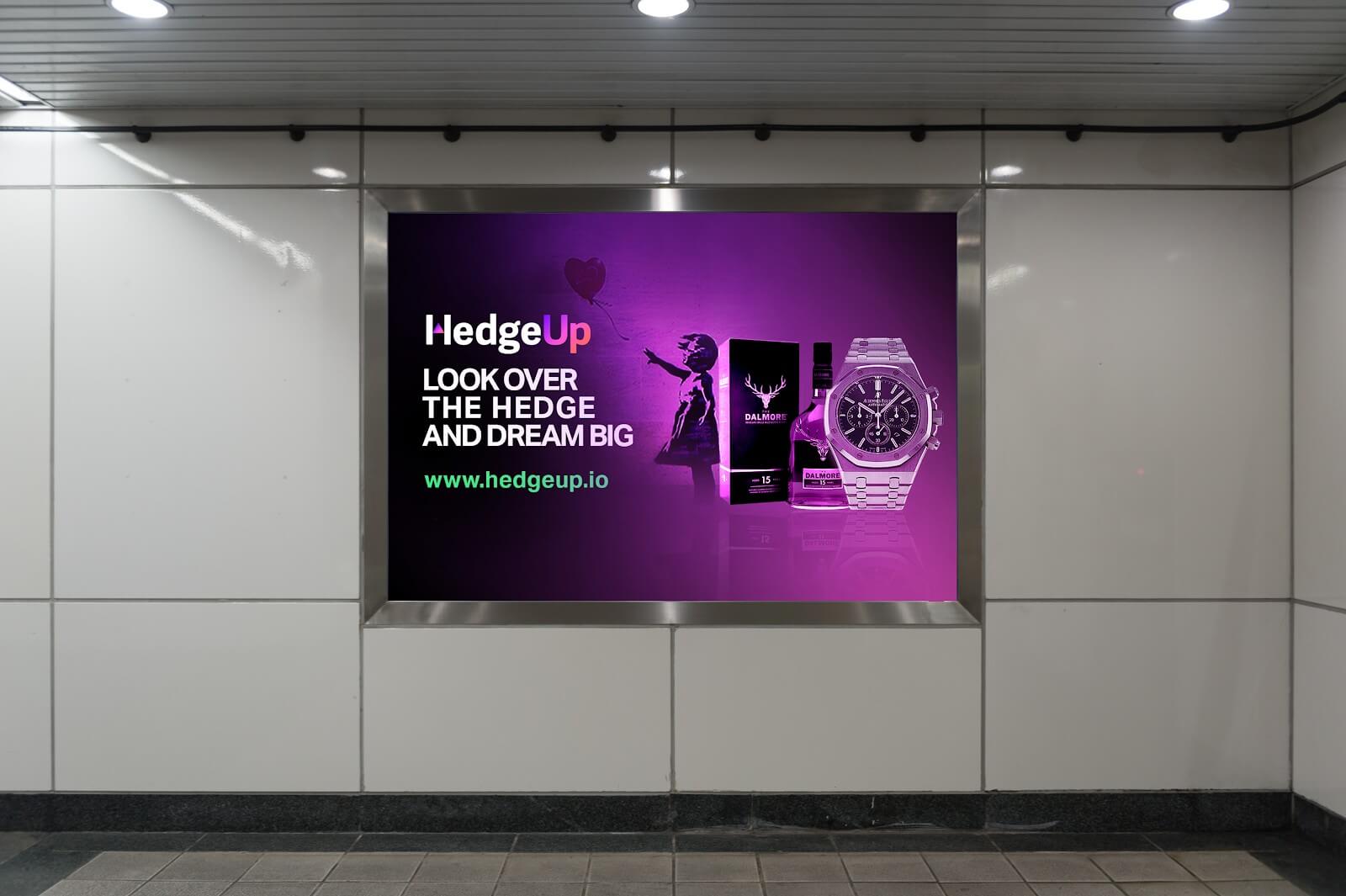 The ultimate goal of any investor is to enjoy a consistent income stream or returns after the initial investment. That's the only way to grow wealth and live a comfortable life. The deep sell-off in the crypto and financial markets in 2022 affirmed the need to diversify portfolios into assets that guarantee consistent residual income. HedgeUp is one emerging platform to ensure investors can diversify their portfolios while focusing on stable investments.
HedgeUp Residual Income Opportunity
HedgeUp has launched the first-ever alternative investment platform that seeks to diversify investors' portfolios away from traditional assets that are prone to undulations. The platform is to bridge the gap between traditional and cryptocurrency investors. This allows investors looking to tap into a vast stream of residual income streams can revert to nontraditional assets with high potential upside.
By investing in alternative products like wine, gold, diamond, private jets and Fine art on the HedgeUp platform, investors stand to earn average annual returns of between 28% and 36%. In addition, the products stand out as they are not prone to undue hype and volatility, as with cryptocurrencies.
Instead, the value of alternative products is subject to strong demand from the real world and cannot be manipulated by whales as with other investment products. HedgeUp has already set up a pool of alternative investment experts to guide and teach people to invest in the alternative investment market poised to be worth $17.2 trillion.
HedgeUp is also negotiating and formulating deals with third-party vendors as it looks to offer a wide range of alternative investment products that people can invest in. The alternative assets are to be licensed and stored in an insured vault.
Fractional NFT Investments
In addition, HedgeUp is also tapping into the non-fungible token spectacle as it looks to offer various options for people to invest and generate residual income. It is to provide its NFT collection representing investments across multiple asset classes, including liquor, gold, diamond, and jewelry.
HedgeUp plans to make it easy for people to buy and own NFTs that sometimes look expensive. Through fractional stakes, people can invest a small amount in owning a piece of NFTs instead of spending the whole amount. Thanks to fractional stakes, people can now invest as little as $1 into various asset-backed NFTs.
HDUP is the token that enables liquidity in the HedgeUp ecosystem. The total number that will ever be in circulation is capped at 999M. The native token facilitates transactions, making it easy for people to buy and sell alternative products and NFTs. While acting as a payment unit, it is to double up as a governance token thanks to the DAO formation. The token holders will be able to vote on any decisions that have the potential to affect the HedgeUp trajectory.
HedgeUp also enables staking, providing another avenue for generating some residual income. HDUP token holders will have the opportunity to lock some of their tokens in liquidity pools. Inventors will provide liquidity in the marketplace by locking their tokens and helping secure the network. In addition, locked tokens offer better trading opportunities for the entire community.
In return, token holders with locked HDUP tokens in liquidity pools stand to earn some passive income from the fees generated from the buying and selling in the ecosystem. The amount of passive income generated will depend on the amount of HDUP tokens locked and the duration.
Bottom Line
The future is on alternative investments as investors look to diversify their portfolios and reduce their risk exposure. HedgeUp is one platform that promises to make it easy to invest in alternative products with high upside potential while being less risky. While investing in residual products, investors will not only see the value of their assets skyrocket but also stand to generate significant residual income.
For more information on HedgeUP click the links below:
Presale Sign Up: https://app.hedgeup.io/sign-up
Official Website: https://hedgeup.io
Community Links: https://linktr.ee/hedgeupofficial
Disclaimer. This is a paid press release. Readers should do their own due diligence before taking any actions related to the promoted company or any of its affiliates or services. Cryptopolitan.com is not responsible, directly or indirectly, for any damage or loss caused or alleged to be caused by or in connection with the use of or reliance on any content, goods or services mentioned in the press release.