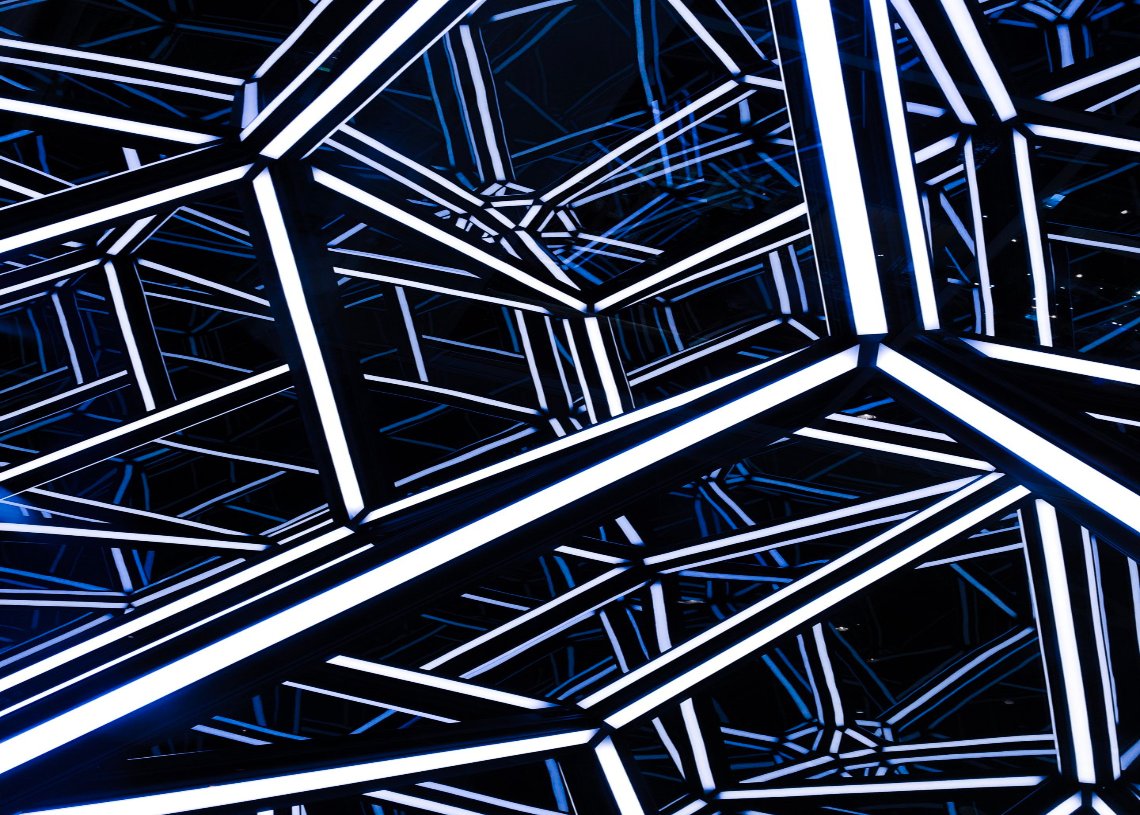 DeFi: the #1 decentralized finance beginners guide
In this guide, we will discuss the ins and out of decentralized finance and answer some of the most often asked questions often not explained in the news.
To begin, we will start with the most primarily asked and most important question:
What is DeFi
DeFi or decentralized finance is an umbrella term that applies to an array of cryptocurrency and blockchain financial applications. It is purposed towards dethroning centralized financial powers and, instead, sharing that money equally.
Drawing inspiration from the complexity of blockchain, DeFi aims to draw a stark difference in centralized banks' norms. Firstly, the DeFi ecosystem is mainly automated, and risks of tampering are low in comparison. Secondly, it can interact with cryptocurrencies automatically without the support of banks and intermediaries. We see these two characteristics portrayed in decentralized applications (dApps).
With the introduction of more dApps, the DeFi ecosystem grows and becomes a more efficient system. As these applications boost DeFi adoption, the traditional centralized finance (CeFi) steadily loses appeal.
The primary difference between DeFi and CeFi are custodial methods. CeFi holds customer money and controls interest payments, whereas DeFi remains non-custodial, allowing users to lock money into smart contracts. Decentralized finance provides financial control to users, while CeFi does not.
Why is DeFi important?
Unbanked people are only occasionally mentioned in the news, but do you know what this term means? According to the World Bank, a total of 1.7 billion people worldwide don't have access to either a bank or money via their phone. These people are referred to as 'unbanked.'
Why is DeFi so important? Everyone that has access to the internet can access decentralized finance and hold a form of currency – no matter how inaccessible CeFi is to them. For populations in developing countries, the DeFi network allows unbanked citizens financial access to digital money. This allows them to use cryptocurrencies like Bitcoin (BTC) and Ethereum (Ether) to best suit their needs in all markets. On exchanges such as this, the unbanked can choose from multiple products that mirror global currencies such as USDT/Tether, which mirrors the USD dollar.
Cryptocurrencies can accrue interest, be swapped on an exchange such as Binance, provide complete financial control, and be used for payments. For populations without funds stored in a bank or another company, technological freedom through decentralized finance shows a sign of a positive future ahead. It provides access to business, investors, funds, markets, products, projects, services, and technology that some populations around the world could not access until now.
As the price and worth of cryptocurrencies like Bitcoin and Ethereum continue to rise, the best rates in exchanges only improve the quality of life possible for unbanked populations. With so many around the world unable to access trading markets and other opportunities, DeFi is the first sign of financial hope for these populations.
What are DeFi Protocols?
DeFi projects like DeFi Pulse have held strong through covid 19 by allowing users to search through the latest rankings and analytics of DeFi protocols. Unlike the market capitalization-watching website, CoinMarketCap, DeFi Pulse monitors the USD total value locked into decentralized finance protocols such as Ethereum, yearn finance, and the recently popular Uniswap.
The website also hosts a lending tab for crypto lending on Maker, Aave, Compound, and other platforms. This lending allows traders to make the most of changes in the market and capitalize on profit. On the other hand, the website's derivatives tab provides access to the derivatives exchange. Derivatives are contracts between either two or more parties whose value is based upon an agreed underlying financial asset or set of assets. These include crypto assets such as Ethereum, Bitcoin, digital currency, or USD.
Practically all of these markets function on the Ethereum decentralized finance blockchain rather than the Bitcoin blockchain. DeFi protocols such as Compound and Aave work on this Ethereum blockchain and function as the primary yield farming protocols. Yield farming can also be often referred to as liquidity farming, which involves crypto holders lending out cryptocurrency in return for interest and fees.
DeFi projects such as these help users access the DeFi space, read up on the latest market activity, invest and make money, and promote community activity. All of these functions help keep assets on the Ethereum blockchain in tip-top shape and continue to diverge from central CeFi financial involvement.
What are DeFi smart contracts?
Smart contracts are programs coded to automate asset transfer between multiple parties – after meeting a set of predefined conditions. They can streamline transactional data, but more appealingly, they can automate and manage a decentralized database.
When set in place, the value locked in DeFi smart contracts cannot be altered to disadvantage another party involved. With total value locked, all parties are held accountable for each condition predefined within the smart contract. With this security in place, all crypto assets are protected in the same manner a privacy policy protects all parties involved. These assets could include cryptocurrencies like Bitcoin or crypto tokens etc.
The DeFi space enlists the use of protocols that facilitate and secure the movement of transactional data and access. Decentralized finance protocols utilized by blockchain platforms provide security for transactional data and movement in a holistic transparent manner. They can often include the Proof-of-Work (PoW) protocol and the Proof-of-Stake (PoS) protocol.
The PoW protocol requires users to complete work before requesting a service through the network – Ethereum and Bitcoin use this type of protocol. On the other hand, the PoS protocol allows access to the network based upon how many tokens the user holds in their account – EOS uses the PoS protocol. PoS is often preferred as it removes all fees from the featured platform.
This leads us on to the next question:
What are DeFi tokens?
DeFi tokens are essentially the same as cryptocurrency tokens, except that they are held on a decentralized platform.
Unlike Bitcoin or Ether, they generally act as a stand-in asset/digital currency that holds a level of value and can also be a synonym for the term 'cryptocurrency.'
Some examples of these tokens can include:
1) Compound Dai
2) Wrapped Bitcoin (WBTC)
3) Dai
4) Uniswap
5) EthLend
As shown in the picture below, it can be seen that each of these tokens has a token value/price that can vary from a meager $0.02 to $450,960,053.89. Each of these token platforms function to attribute value to a form of crypto but in a token form.
In the crypto space, the term token works to relate to real data/value but is displayed in a tokenized coded form. A token may be presented like so: 915153d152bede98eec6edbe8181bfb81eda1aebeecfc1d523. This 'raw' coded form means nothing, but this line of tokenized data functions to relate to the real data that holds value.
To refer to a crypto token, you might see Bitcoin abbreviated to BTC, Ethereum to ETH, or Litecoin to LTC. These are all 'crypto tokens' and often referred to as such. In all other cases where no context is provided, the use of token will generally always be meant as the alternative term for cryptocurrency.
Is DeFi a coin?
No, but it is a relatively new crypto token. Because it is a token and not often featured in the news, you may not yet have heard of it.
The new decentralized finance DEFI has been a token since coming into existence in late August 2019, and it shows some significant volatility but a great Return On Investment (ROI). Since the time of launch, this cryptocurrency shows one of the best current ROI's with a whopping 838.94 percent ROI. This ROI could easily send a one million budget skyrocketing towards one billion in the future.
New to the crypto space but significantly active, DeFi (DEFI) is a Southeast Asian FinTech project. They may not yet have reached a million, but they do aim to establish the world's leading enterprise-grade blockchain-based multi-party credit data collaboration platform. As decentralized finance strengthens, so too does the DEFI token.
Disclaimer. The information provided is not trading advice. Cryptopolitan.com holds no liability for any investments made based on the information provided on this page. We strongly recommend independent research and/or consultation with a qualified professional before making any investment decision.