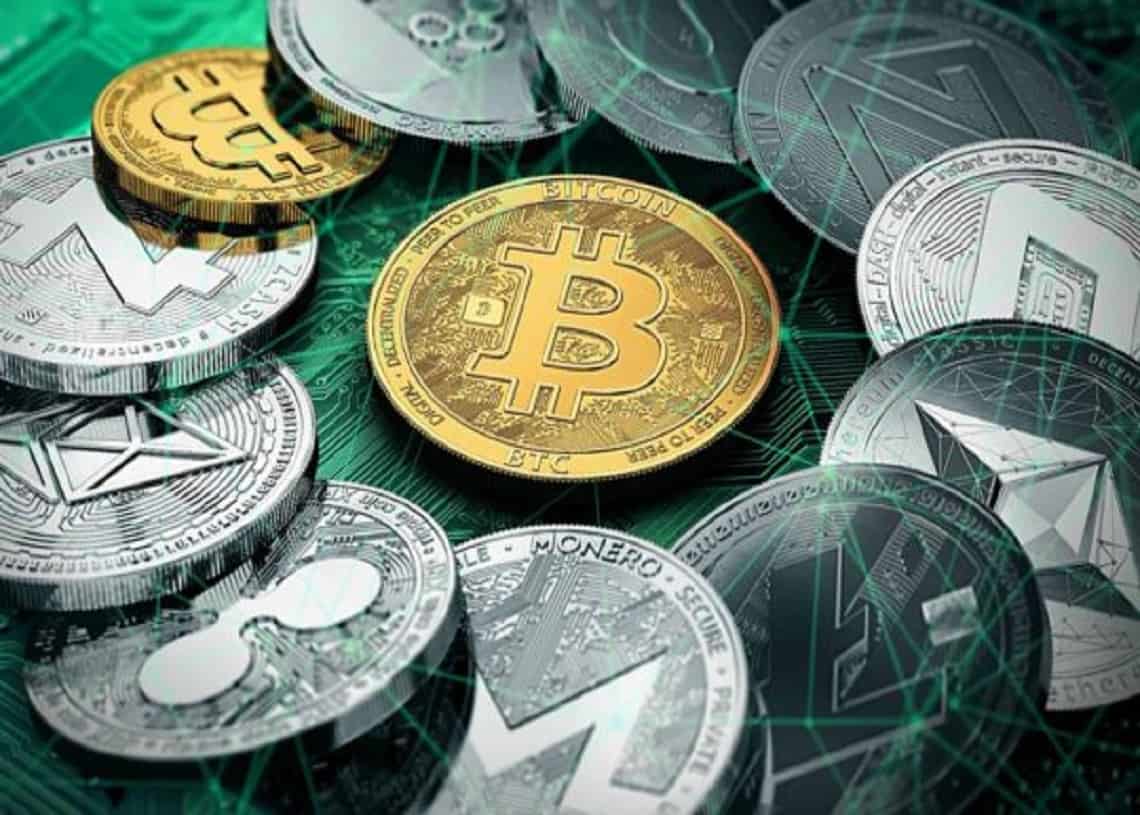 Is Bitcoin Legal?
If you are wondering whether Bitcoin is legal or not, you are not alone. In fact, since the creation of Bitcoin, one of the most frequently asked questions has been centered around Bitcoin legality and legitimacy. The incidents that have led to these questions are widely known and understood in the cryptocurrency community.
Not only has there been hundreds of documented scams over the years, but Bitcoin and other digital currencies have also faced strict regulatory policies from most countries. In some of these countries, buying, selling, owning, or even investing in Bitcoin means accepting to abide by many unfavorable rules and regulations in order to enable the country's government to keep watch and monitor national usage.
On the other hand, some countries simply do not permit the ownership of digital currencies. All these are reasons why it is important to fully understand the legal status of Bitcoin. So, is Bitcoin legal? Well, we can say that Bitcoin is legal depending on your country of residence. Since the rules and regulations surrounding the possession and usage of digital currencies vary from country to country, there is no one size fits all answer to the Bitcoin's overall status.
What is Bitcoin?
Before we dive into analyzing Bitcoin's legal status, it is important that we reiterate the objective definition of Bitcoin and its inherent qualities, as these are the major determinants of whether or not Bitcoin is accepted in any country.
Bitcoin, the first digital currency to be created, was founded in 2009 by an anonymous developer who goes by the name Satoshi Nakamoto. The virtual currency has since risen in price value to become the most popular digital currency in the world.
Bitcoin is a decentralized form of electronic money that can be sent or received on a peer-to-peer bitcoin blockchain network without the need for third parties to validate these transactions. As such, Bitcoin is one of the forms of digital money that cannot be controlled by the government. While every transaction is recorded on the Bitcoin Blockchain, much of the user's identity is kept anonymous, with exception to the amount transacted and the public key which is made visible.
On the dark web, virtual currencies come in handy for the furtherance of illegal and money laundering activities. Crypto scams have plagued most parts of the Cryptocurrency scene as exchanges, investors, and users of virtual currencies have been victims of crypto-related cyber crimes.
For the sole reason that the government cannot track or monitor the movement and use of digital currencies, the virtual currency is illegal in quite a large number of countries. Nonetheless, it is important to keep in mind that only about 10% of Bitcoin's trading volume is channeled towards illegal use, while 90% is channeled towards legal use.
However, data shows that number of countries where Bitcoin is legal outweighs the numbers where it isn't. In most countries, there has been no official statement by the government on Bitcoin's legal stances. In a number of countries, Bitcoin is acceptable, with a few restrictions. The number of countries where the virtual currency is highly controversial but not officially prohibited, the numbers come close, almost at an equal. In very few countries, Bitcoin is completely illegal and criminalized.
Meanwhile, there are still many general legal use cases for Bitcoin, they include trading on a cryptocurrency exchange, buying and selling of goods, sending and receiving Bitcoins. These are a few of the legally accepted ways to use Bitcoin in most countries.
Most service-based businesses have turned to Bitcoin as a payment medium. A few countries also allow the use of Bitcoin for donations and fundraisers. As we discussed above, cryptocurrency regulation around the world has been slow, but Bitcoin remains one of the most widely accepted Cryptocurrencies in most parts of the world. However, no one country has issued Bitcoin or any other virtual currency as a legal tender.
Although countries like Japan and Switzerland have hinted that the cryptocurrency could possibly become a national currency in the nearest future, Bitcoin is currently used at the discretion of interested masses.
In fact, some countries are still yet to legally definite Bitcoin to suit an appropriate regulatory framework. If you're looking for where to buy Bitcoin or how to invest in Bitcoin in any country, it is important that you confirm Bitcoin's legal status and familiarize yourself with the country's rules and regulations.
Is Bitcoin legal in the US?
In the United States, digital currencies like Bitcoin and Ethereum are legal, however, Cryptocurrencies do not fall into the same category as fiat currency; legal tenders. In the United States, Bitcoin is largely treated as a property for the purpose of tax. If you own a crypto-related service or business, note that revenue service will charge accordingly. Revenue service in the U.S. requires all traders to pay taxes on profits generated from the buying and selling BTC.
While volatility has been a concern among lawmakers in the US, regulatory guidelines are expected to become even more beneficial for Bitcoin in the nearest future. The Federal and State government is mostly focused on administrative and agency-level regulation as it works to keeping regulatory at a balance.
Even though many U.S. lawmakers have endorsed Bitcoin as a promising virtual currency for the country, there are many boundaries that precede regulatory policies when it comes to the use of cryptocurrencies. Many other lawmakers have warned against the dangers of "over-regulating" Bitcoin, which could lead to a spike of investment interest in Bitcoin.
Regardless of this, the interest rate in Cryptocurrency in the country has continued to go sky-high. The United States is also home to some of the world's largest Cryptocurrency exchanges, all of which support all forms of Bitcoin transactions.
Users of these platforms are allowed to trade cryptocurrencies on some of these exchanges. As of 2020, data revealed that the number of monthly Bitcoin users in the country has hit 5.8 million, there are also 2,342 Bitcoin ATM machines aiding BTC transactions in the United States.
Is Bitcoin legal in India?
In March 2020, Bitcoin becomes a fully legal Cryptocurrency in India. This was a huge achievement for India's Crypto-ecosystem as the Cryptocurrency had been struggling to stay afloat despite strict regulatory policies. Back in 2018, the Reserve Bank of India (RBI) implemented a circular ban on digital currencies.
The ban prevented registered and regulated financial firms from providing financial services to any cryptocurrency-related business. Any firm caught providing any form of financial services to these businesses was punishable by the law.
The ban which had greatly hindered a lot of cryptocurrency activities throughout the country was abolished this year. India is home to 1 billion residents, and like many other countries, its citizens have shown great interest in cryptocurrency.
As of April 2020, statistics showed that there were over 600,000 monthly Bitcoin users in the country. To meet this demand, India has become a home to many exchange platforms, all of which claim to record thousands of transactions on a daily basis.
Can Bitcoin be converted to cash?
Years ago, when Bitcoin first hit the market, it was extremely difficult for Bitcoin to be converted into different forms of fiat currencies. However, adoption has increased over time and it is now extremely easy to convert your Bitcoin and many other digital currencies into cash in split seconds.
Because digital currencies like Bitcoin suffer from high volatility, the conversion of Bitcoin to Fiat money is very common among its users. However, whether you want to invest in Bitcoin and need to understand the process, or you already own bitcoin and simply want to convert your Bitcoin to money for other alternative reasons, we will take you through a step by step guide on how to easily convert your Bitcoin into cash.
There are several ways to convert your Bitcoin into cash, but we advise that you follow whichever works best for you.
Bitcoin ATMs
This is one of the easiest ways to convert your Bitcoins to Fiat money. Similar to traditional ATMs where you can withdraw your Fiat currencies, a Bitcoin Atm machine allows you to buy and sell Bitcoins using Fiat currencies. There are over 5,000 Bitcoin ATMs in over 60 counties worldwide.
However, you have to keep in mind that some ATM machines can only support a limited number of transaction activities and some of these machines may come with transaction and withdrawal limits. Bitcoin ATM transaction fees are also on the higher end. The average cost of charges ranges from 8% to 10%, as such, this method may not be favorable for large Bitcoin or digital currency transactions.
Bank Transfer Payments
A bank transfer payment is another very common method for converting digital currencies like Bitcoin to cash. Find a third-party that is willing to trade their Fiat for BTC, and upon receiving the bank transfer payment, you can send your Bitcoins to them.
Bitcoin Debit Cards
Bitcoin Debit cards have also become a very popular way to convert your BTC to Fiat. There are a handful of websites that offers this service. The websites allow you to sell your Bitcoins in return for prepaid debit cards. The prepaid debit cards are supported by payment card issuers like Visa card and MasterCard. These cards can be used for online shopping where the aforementioned card issuers are supported. Cards can also be used to withdraw cash at supported ATMs.
Bitcoin exchanges
Selling your Bitcoins on an exchange is one of the most popular, safest, and easiest ways to convert your Bitcoins to cash and send it to your bank account. This service is offered by cryptocurrency exchanges like Coinbase and Binance etc. which allows you to trade your Bitcoins for fiat currency, which is directly sent into your bank account. Note that the bank account used to deposit your funds is the same bank account you will need for withdrawal. Other custom requirements include fee charges, which may vary depending on your location and other factors. Bitcoin transactions are usually processed within 2 to 3 working days and may take longer depending on the exchange of your choosing.
Are Bitcoins safe?
When it comes to security, Bitcoins are very safe to use. However, If you want to invest in Bitcoin or you are yet to decide on the amount of Bitcoin to invest, it is important that you understand the structure of Bitcoin's ecosystem before you take the deep dive.
Although many factors affect the safety of your Bitcoin, understanding volatility levels and how they affect trading prices, storage methods and which is the safest to use, as well as the fundamental and technical factors that influence the daily, monthly and yearly movement of Bitcoin's price is certain to help you to better safeguard your coins and also get you acquainted with the Bitcoin market.
Update August 20. 2020
Going by the records published in Hong Kong by the Financial Services and Treasury Bureau, 40% of Fintech startup companies in the region is said to be using cryptographic technology. Presently, the total number of Bitcoin ATMs across Hong Kong is estimated to be around 56, with the total number worldwide estimated to be about 9,000. Majority of the Bitcoin ATMs around Hong Kong was said to have been produced by renowned outfit, Coinhere.
Meanwhile, according to Russia's Federal Financial Monitoring Service, transactions of top major coins, especially Bitcoin, can be tracked using their new system. If things go as planned, then the new software to de-anonymize crypto transactions might be available worldwide. Vladimir Putin signed a law on July 31 that will allow transactions with digital financial assets (DFA) from 2021. However, cryptocurrencies as a means of payment in Russia will be stopped effective 2021.