DeFi Wallet Review: Crypto Wallet Choices
Decentralized Finance, or Defi, is a community of financial apps that use blockchain networks to operate. The Ethereum blockchain is now the most famous to build on due to its innovative contract features.
A Defi wallet enables customers to retain control of their money rather than depending on a 3rd party. It gives you complete control over your money and permits you to do anything users want with it. When you think that your bank has full control over your cash, the possibility of being the only owner of your Fiat currency is now revolutionary.
Also Read:
• DeFi 101: What To Know And What To Look For
Crypto Wallet Source: DeFi.cx
However, DeFi users are not forced to authenticate their identities or give any essential information. Many individuals choose DeFi wallets because their privacy guarantees that their details are never compromised. However, is this an indication that most DeFi wallets and blockchain technology storage aren't safe? As you read this essay, you may be shocked by the ending. DeFi wallets are perhaps the safest method available. Since you own your wallet, the main drawback is that you won't retrieve login information if you lose it.
DeFi wallets that support Ether, ERC20 tokens, and ERC721 tokens in large numbers. Furthermore, most of DeFi currencies are integrated into the Ethereum network.
Features of a DeFi Wallet
The breakdown of the tools is the first point of disagreement in any debate regarding decentralized financial wallets. However, before looking for tools, you must first understand what you're looking for. Wallets are necessary for participating in the DeFi ecosystem since they give significant use cases and security.
It's critical to safeguard your non custodial DeFi investments, but you also need to give you a simple user experience. DeFi wallets enable you to keep your assets safely even when wallets do not access the internet. You'll also need web-based wallets that will allow you to access DeFi protocols without difficulty while also enabling you to trade crypto-assets flexibly.
Most of the DeFi wallets include the following essential components:
• Non-Custodial Wallets– Users may receive and send money with the confidence that only users have access to it.
• Key-based – Each DeFi wallet has its key pair behind the scenes. Users are in charge of the safety of their private keys, which are typically provided through a 12-word seed phrase, as opposed to centralized wallets.
• Versatile — Nearly every non-custodial wallet support a wide range of assets, with Ethereum-specific DeFi wallets allowing users to store ETH alongside stablecoins like Dai, ERC20 tokens like KNC, and ERC721 tokens like Axies.
• Compatibility — As previously stated, a web3 wallet can access almost all DeFi wallets. Smart wallets have started including dApps internet browser, allowing users to access DeFi Apps without ever leaving the app. Yield farming.
The Four Most Robust DeFi Wallets
1. MetaMask
MetaMask, which is mainly used as a web browser plugin, is the link that allows you to access DeFi from any web browser. MetaMask may be easily connected with various plugins, allowing multiple tasks across different applications. This is a non custodial wallet.
Source: MetaMask.IO
What are the benefits of using MetaMask?
• In the DeFi ecosystem, MetaMask is one of the full wallets.
• MetaMask compatible with ENS, meaning users may add a human-readable address to their web address, such as definite. eth
• MetaMask just announced the development of a mobile beta, suggesting that the wallet could be accessed on smartphones shortly.
• When using MetaMask to make a payment, users may "speed up" every transaction at busy times.
2. Coinbase
Unlike Coinbase's client software, Coinbase Wallet saves private keys on your smartphone. Users may buy and reserve any ERC20 token, acquire NFT tokens, and play around with decentralized Apps without having to give up control of their assets (s).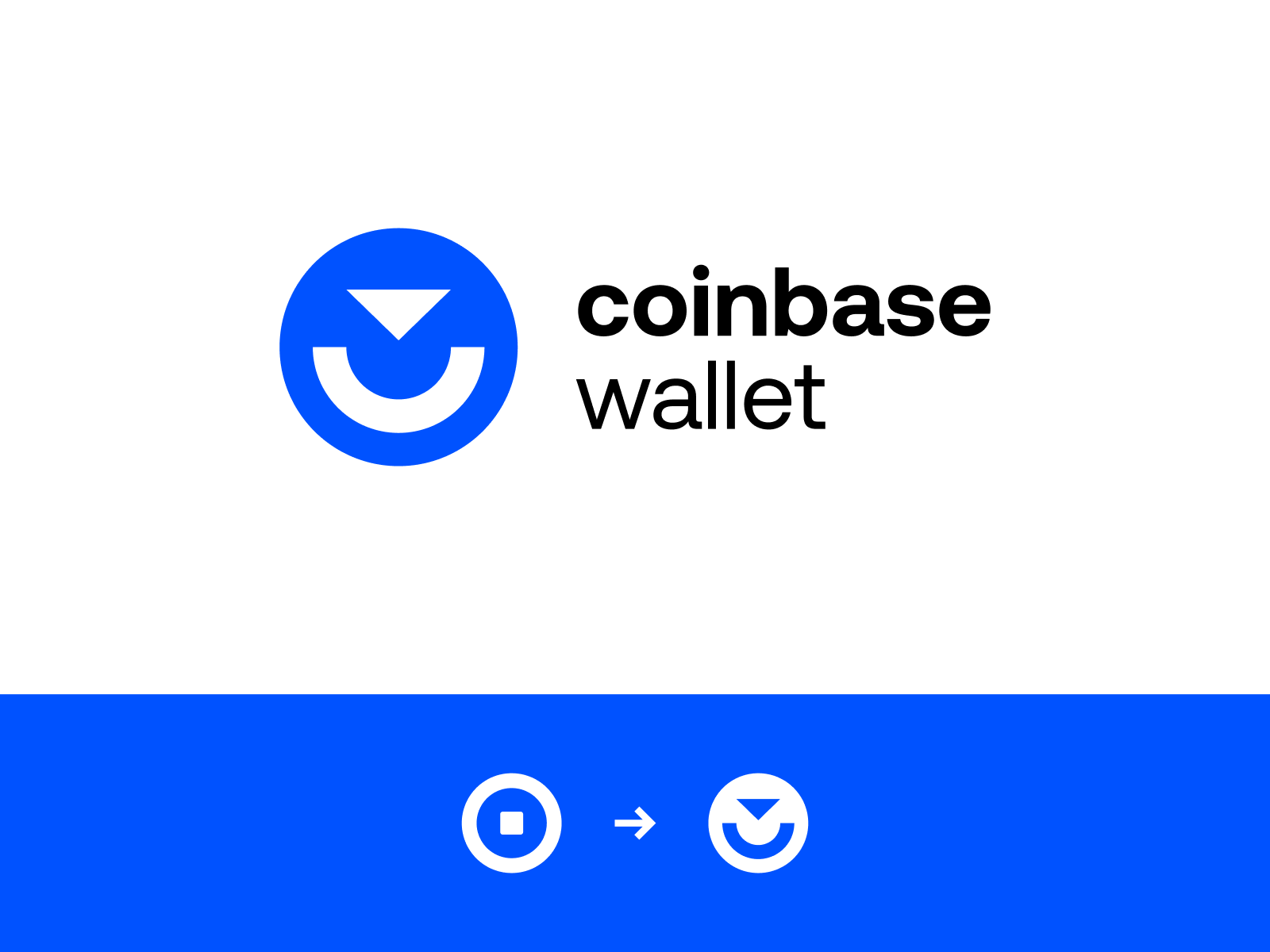 Crypto Wallet Source: Dribbble
Benefits of using the Coinbase Wallet
• Coinbase is our preferred mobile alternative for anybody interested in DeFi platforms, especially now that in-app borrowing is available on applications like Compound.
• You can quickly transfer and receive from your Coin base account
• Access other DeFi applications like Maker through their in-app browser.
3. Argent
Argent claims to have developed a "completely enhanced cryptocurrency wallet" with no paper backups, accessible addresses, and low-cost (free) transactions.
Source: MoonPay
Argent's is keen on making the decentralized web profitable for everybody, and it is thought to be driven by the possibility of reversing the internet's massive wealth disparity. Argent has lately risen to the top of the mobile-DeFi service rankings by including a wide range of popular goods for consumers to use.
What are the benefits of using Argent?
• Argent gives users a Venmo-like experience for non-technical users by concentrating on mobile-first.
• Meta transactions give users a zero-cost transaction. This means you won't need any Ethereum to get started.
• Argent users may use the funding features of Maker and Compound right away in the app.
• Argent has confirmed that they will allow many new DeFi applications next year.
• As a consequence of "Guardians," you're should not lose access to your wallet with features like social recovery.
4. Trezor DeFi wallet review
Trezor is one of the finest DeFi wallet choices for 2021. It's a cold storage wallet that comes in two varieties. Trezor is one of the less costly of the two models, whereas Trezor Model T is far expensive than the two products. Users may keep their crypto assets online using wallets and benefit from top-notch security features. Trezor is a non-custodial wallet
Source: Trezor.io
A PIN must be entered to get access. In addition, to prevent keyloggers, the keyboard's sequence changes with each use. The touch screen on the Model T may make entering the PIN simpler. Also, the Model T is more flexible to the rapidly evolving DeFi environment.
Features of Trezor
• Access Points – As previously stated, the mentioned wallets serve as your entry point into the broader DeFi network. Before transferring money to a specific wallet, ensure it is recognized by the services you intend to use.
• Seed Phrases – The need for a feeling of ownership is perhaps the most significant barrier to non-custodial wallets. In most instances, if you forget your seed phrase, you will be unable to claim the money in your wallet. As a result, we strongly advise noting your seed phrase and storing it on your computer or smartphone as an added precaution.
• Assets Supported – Various wallets enable various assets. We suggest doing due diligence to ensure that your purse is suitable for the wallet you want to store. MetaMask, for example, Doesn't reasonably permit you to store BTC.
• Social Engagement — Community-backed wallets are often the most active online. Whether you're unsure about utilizing a wallet, verify their Twitter to see whether the community is a community with their tweets indicating trust.
Defi Wallet Review Summary
Financial management software is critical to DeFi's long-term success. This enables users to manage their assets more simply when engaging with DeFi and other web 3.0 apps. With the advent of seedless backup tools, daily limits, and other traditional banking functions, the creation of Smart Contract Wallets offers more even developments in usability for consumers.
We should continue watching the development of new asset management tools as new alternatives emerge. Kindly complete the DeFi contact form if you create a wallet that does not need incarceration, confirmation speed and would want to be listed as the products on the product page.
What distinguishes a DeFi wallet from a crypto wallet such as Binance?
You are not required to complete KYC or give any personal details while using DeFi wallets. While there are few fiat onramps while utilizing DeFi wallets, they provide the ability to interface across a broad range of DeFi ecosystem apps, rather than being limited to a single exchange, as most traditional wallets are. Also there are decentralized exchange web wallets. And you need to distinguish the difference of both on the blockchain network.
Is DeFi Wallet a non custodial wallet provider?
Yes. It is a non-custodial wallet.
Do private keys make a DeFi wallet secure to use?
DeFi is, without a doubt, the safest choice on the market. The catch is that you can have complete power over your fate. If you forget your seed phrase, there is often no customer assistance to "reset" your password.
What are the DeFi wallet's daily deposit restrictions and supported assets?
There are no deposit restrictions with DeFi wallets. While specific wallets, such as Argent, may have daily limitations, the amount of money that may move into or out of a DeFi wallet on every given day is generally unrestricted.
What coins does this DeFi wallet supports?
Most DeFi wallets are Ethereum-based, which means they accept Ether, ERC20 tokens, and ERC721 tokens. Protocol-specific permits on loans like Compound (cTokens), Aave (tickets), and Uniswap LP tokens are also included. DeFi wallets, on the other hand, may store more specific assets.
How does a decentralized cryptocurrency wallet function?
The DeFi bitcoin wallet is free of interference and has no transboundary restrictions while in use. This innovative digital wallet is based on a networked blockchain and contains over 50 million transactions. The applications can incorporate three web wallets, eliminating the requirement for the wallet app to communicate directly to other platforms. DeFi wallet was priced at $35,000 when introduced to the market.
What factors to consider while selecting DeFi Mobile wallets?
DeFi wallets are usually your entry point into the DeFi ecosystem, so be sure the wallet you choose is compatible with the device you intend to use. If you cannot recover your financial institution without losing your seed/note, you will be unable to utilize your accounts or other money stored inside them. Any credible DeFi wallet would be actively engaged in their Facebook groups.
If you are unsure about purchasing a wallet, look at their social media profiles to see how active they are. Any respectable wallets support public engagements. Some wallets, for example, will not function with Bitcoin, making them unsuitable for someone who uses Bitcoin.
Disclaimer. The information provided is not trading advice. Cryptopolitan.com holds no liability for any investments made based on the information provided on this page. We strongly recommend independent research and/or consultation with a qualified professional before making any investment decision.