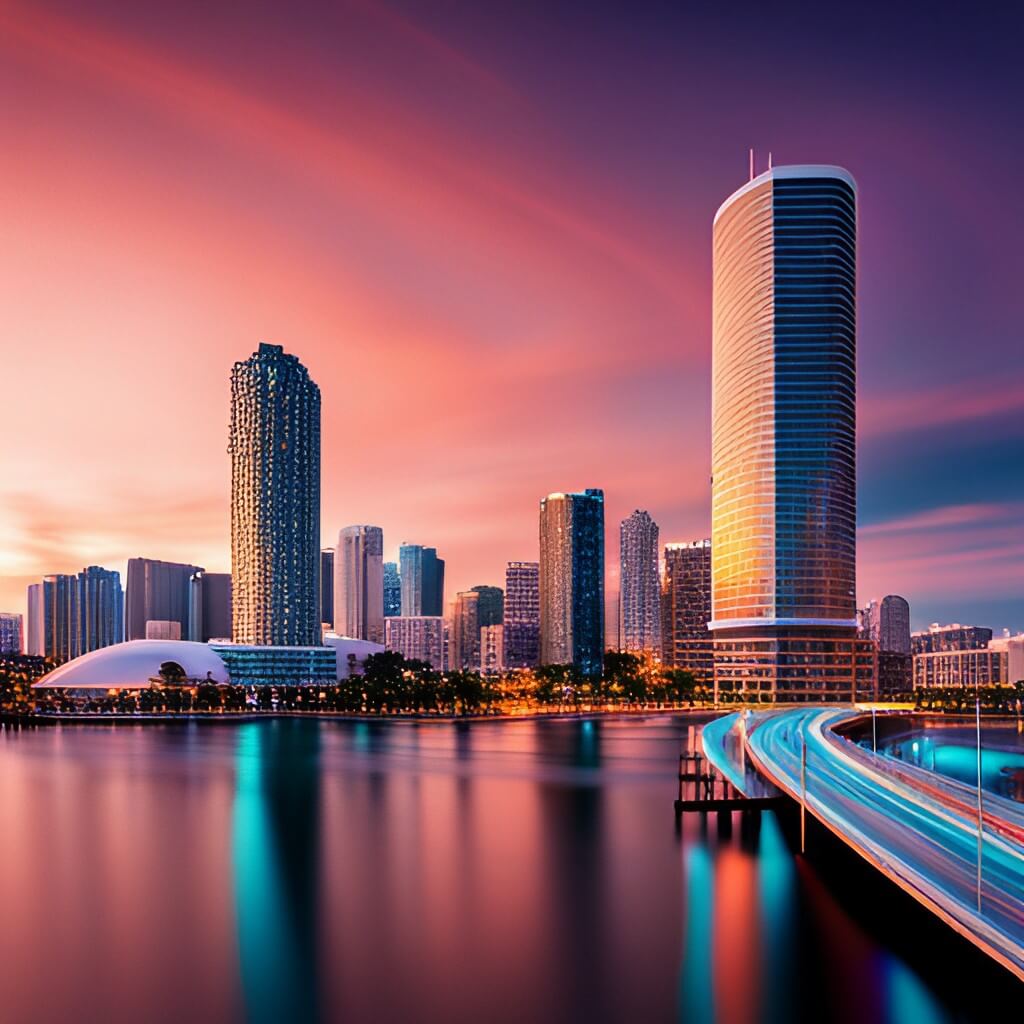 Miami Emerges as a Strong Contender to Become America's AI Hub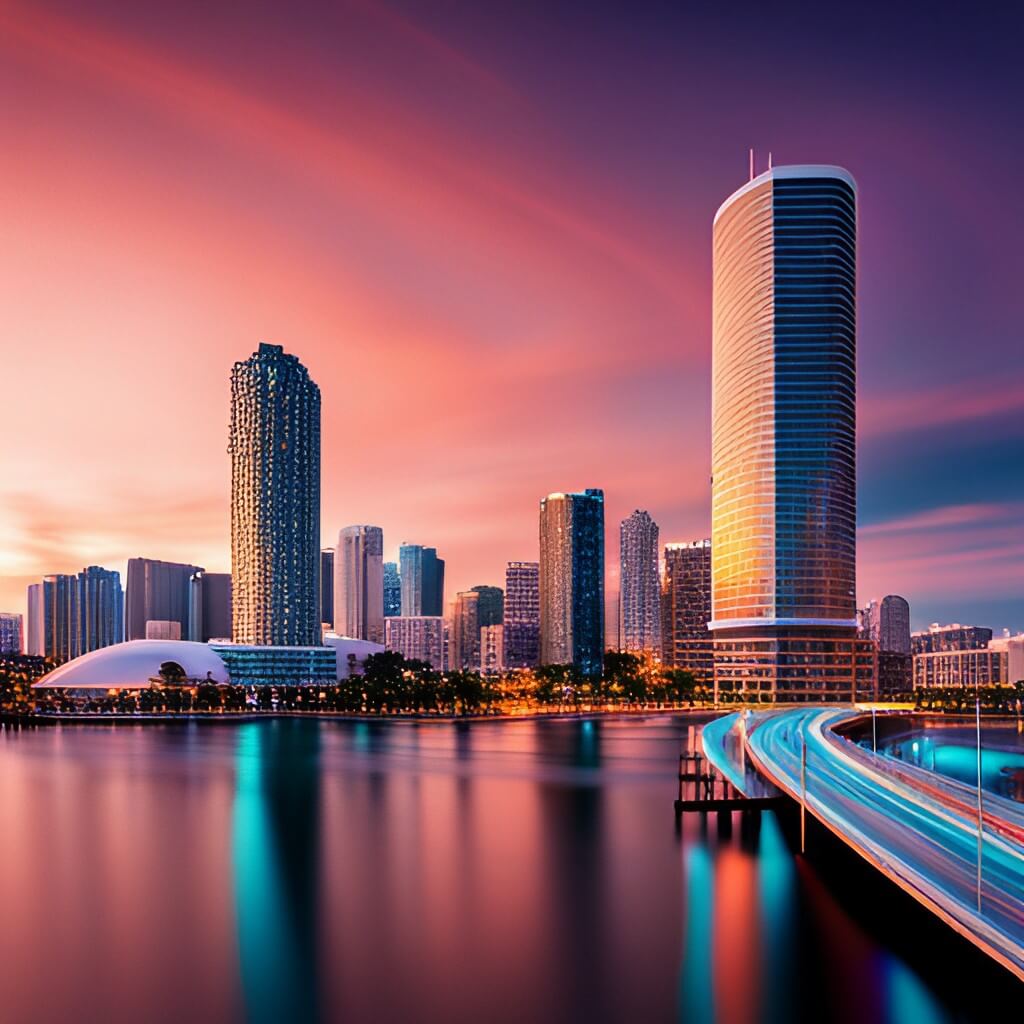 TL;DR Breakdown
Miami's business-friendly environment, lower taxes, and commitment to tech development attract AI startups and tech firms.
Miami Dade College's strategic focus on AI, partnerships with major companies, and comprehensive curriculum gives it an edge in AI education.
Miami's thriving tech sector, safe environment, and positive energy draw companies away from Silicon Valley.
Miami is emerging as a strong contender to become America's AI hub, offering a business-friendly alternative for tech firms looking to escape California. Even before the widespread adoption of advanced artificial intelligence like OpenAI's ChatGPT, Miami had strategically positioned itself as an attractive destination for AI startups and tech companies. Now, these efforts are paying off as more businesses flock to Miami, seeking refuge from the challenges faced by California's tech hubs, such as crime and high costs.
Valentin Saitarli, the co-founder of AI company PRAI, started the venture at Stanford University in 2018. However, in 2021, he and his partner decided to relocate PRAI to Miami and haven't looked back since. Their reasons for choosing Miami ranged from the pleasant weather and significantly lower taxes to the city's commitment to business development and its embrace of technology.
Supportive ecosystem and collaborative partnerships drive Miami's AI growth
One of the key factors contributing to Miami's AI ecosystem is the support it receives from organizations like the Downtown Development Authority and the Business Innovation and Technology (BIT) Center at Miami Dade College (MDC). With its status as the largest higher education institution in the U.S. and a student population of 150,000, MDC has made AI a strategic priority. It established its first AI Center in 2020 to explore the impact of AI across its programs, and a second AI center opened recently. MDC works closely with the private sector, building curricula in alignment with their needs and offering programming throughout the year that focuses on business innovation and technology.
MDC has partnered with several prominent companies, including Google, Hootsuite, Facebook, Bloomberg, and PRAI. Through these collaborations, PRAI offers AI courses and certifications to students, ensuring they are trained on the latest advancements in the field. Saitarli believes that a degree from MDC, given its comprehensive embrace of AI, holds more value than some Ivy League institutions that have yet to catch up.
Apart from the educational opportunities, Miami's business environment thrives, making it an attractive destination for tech firms. Saitarli, while visiting San Francisco for investor meetings, found the atmosphere there to be depressing compared to the positive energy he experienced in Miami. Despite the high taxes paid by companies and residents, he criticized San Francisco for its homelessness issues and neglect. In contrast, Miami offers a safe environment and positive energy and prioritizes economic development.
Miami's growing tech sector poses a strong challenge to Silicon Valley
While Silicon Valley remains the technology capital of the U.S., Saitarli acknowledges the undeniable momentum in Miami's tech sector. The city is already home to over 2,146 tech companies, with a 278% investment growth from 2020 to 2022. Saitarli knows of several Silicon Valley tech companies and venture capital firms that have also moved to Miami. Given the support and opportunities available, he believes that Miami will likely attract a significant number of Silicon Valley investors in the coming years.
The ongoing exodus of residents and businesses from California, driven by crime, homelessness, and drug crises, has also contributed to Miami's rise as a tech hub. Startup owners and investors in San Francisco are witnessing the worsening problems in the city and are increasingly concerned for their safety and that of their employees. Miami's appealing lifestyle, better opportunities, and support system make it an attractive alternative for companies seeking change.
While Silicon Valley's status as the U.S. technology capital is still acknowledged, Miami is rapidly gaining ground. Its thriving tech sector, business-friendly environment, government support, and quality of life position the city as a promising contender to become America's AI hub.