How to Buy Vechain
VeChain, a blockchain-based solution for businesses, was unveiled in 2018 to improve accountability, efficiency, and transparency in business processes. Enterprise use cases emphasizing IoT and supply chains for safe product lifecycle management are the primary focus of VeChain, which was initially a clone of Ethereum's codebase.
VET is the primary currency used for transactions. In contrast, VET Tokens are used for the VeChain IDs, which are attached to goods in the supply chain and allow for physical tracking via NFC and RFID chips and QR codes. The VeChain Foundation has selected Know Your Customer-verified nodes to serve as proof-of-authority consensus nodes.
To help Walmart's blockchain-based food monitoring operations, VeChain has actively sought strategic alliances with business clients.
Also Read:
• Vechain Price Prediction
• How To Stake Vechain?
Where can you buy Vechain?
Uphold
Uphold, a major US exchange, is a seasoned and forward-thinking trading platform that should be able to suit your requirements for trading cryptocurrencies such as VeChain (VET). Aside from the trading platform's ease of use and unique features, the company's industry credibility stands out.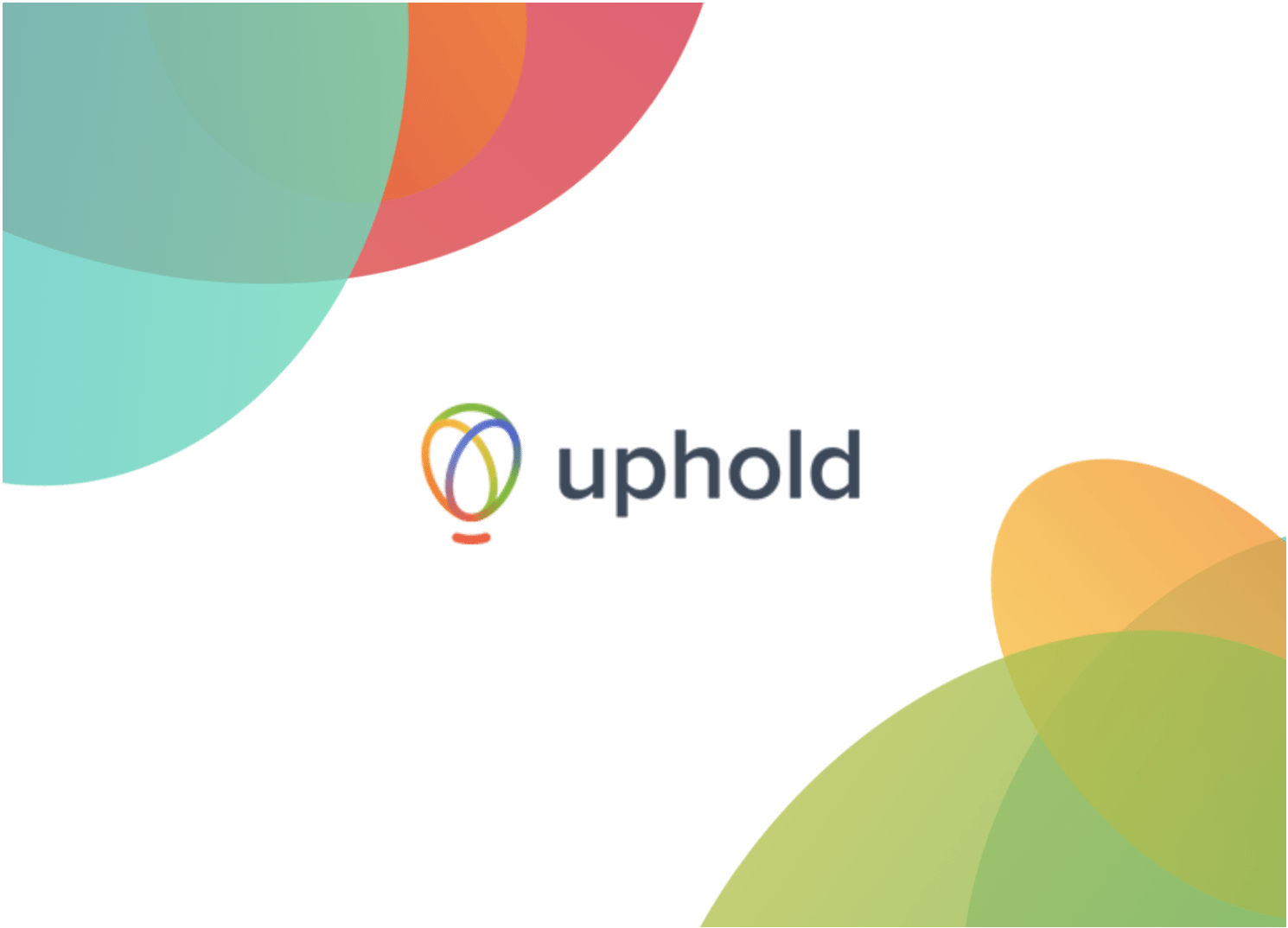 They have an easy-to-use desktop and mobile trading interface. The trading display is customizable with your preferred assets and is simple to use on desktop and mobile devices. It is a popular and appropriate option for novices.
The Uphold trading platform is visually appealing, but it is also highly user-friendly. You can trade immediately from your deposit method with just a few clicks, eliminating the need to wait for the money to clear. This one-step ordering is another innovation from a company that places a premium on usability. They can now carry out limit orders.
The United Kingdom or the European Union residents are prohibited from using it.
Binance
Binance is one of the most prominent cryptocurrency exchanges in the world. Aside from cheaper costs, improved liquidity helps you quickly purchase and sell VeChain (VET) to capitalize on market-moving news.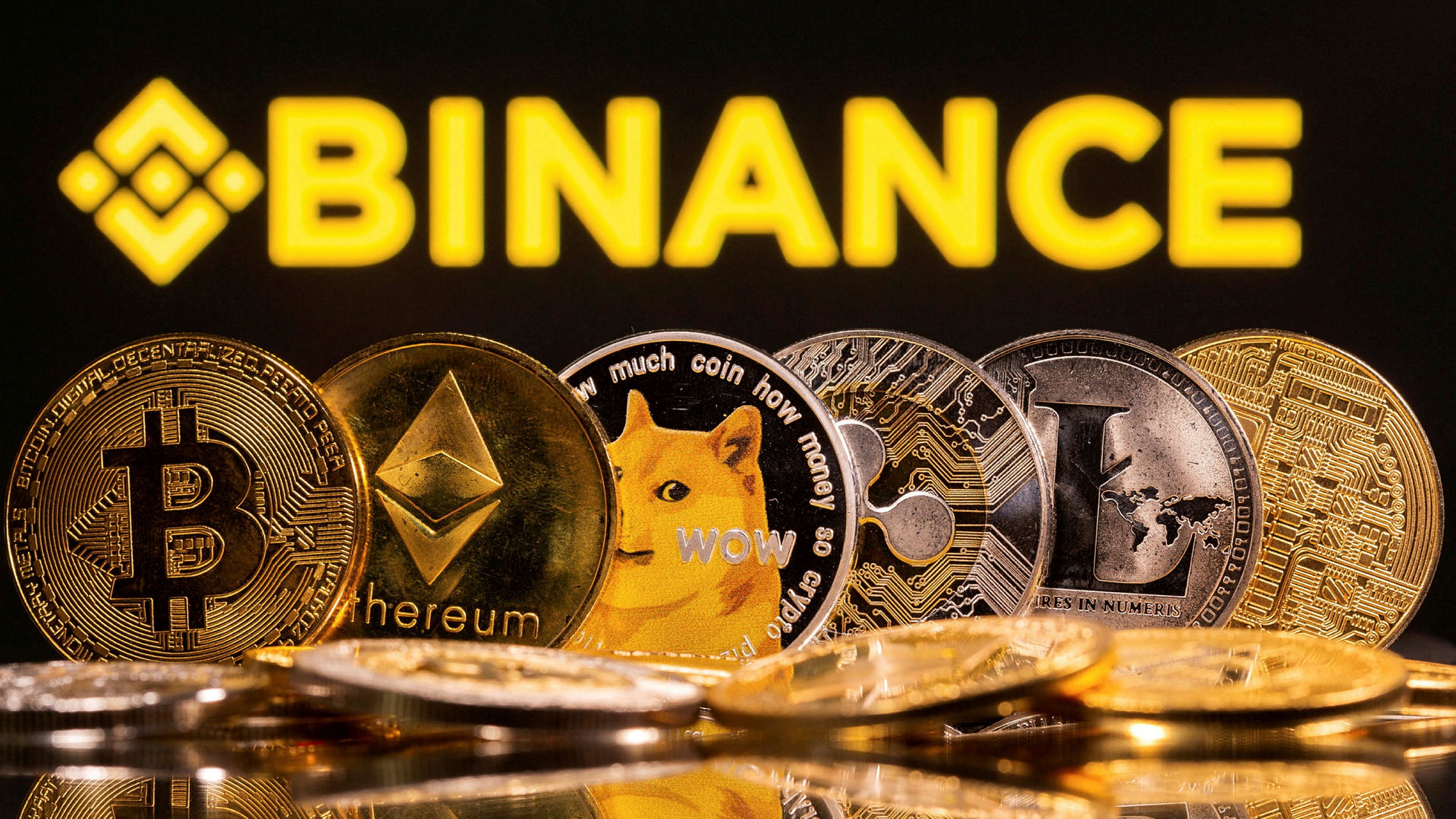 This exchange should be used by investors from Australia, Canada, Singapore, the United Kingdom, and other countries. The majority of tokens are not available to residents of the United States.
Gate.io
Gate.io is a reputable trading platform that was established in 2013. While it is not the most popular exchange, it provides a primary interface for beginners and advanced charts for technical traders. Many altcoins, including VeChain, are listed on the exchange (VET). Notably, Gate.io is opposed to any market manipulation.
New York and Washington State residents are now barred from participating in this exchange.
KuCoin
KuCoin is a well-known industry brand with low fees and trading prices. The exchange has risen at an exponential rate since its beginnings. It now supports peer-to-peer transactions and purchases with credit or debit cards.
VeChain (VET) and over 300 other popular coins are traded on KuCoin. It is frequently the first to sell new tokens.
Accepts residents of the United States.
BitYard
BitYard is a cryptocurrency exchange that accepts over 100 cryptocurrencies, including VeChain (VET). It has customers in more than 150 countries, including Australia, Canada, Singapore, and the United States.
The ACRA in Singapore and the MSB (Money Services Business) in the United States oversee the exchange (a license issued by FinCEN.)
BitYard's fees are deficient in comparison to other digital asset exchanges.
Accepts residents of the United States.
Huobi
Huobi Global, which was created in 2013, is now one of the world's largest digital asset exchanges, with a trading volume of $1 trillion. Huobi has over 5 million users in over 130 countries and handles 50% of all worldwide digital asset transactions. Huobi Global does not presently welcome citizens of the United States or Canada.
Huobi Global is one of the leading exchanges that currently trades VeChain (VET).
Coinbase
Coinbase is a cryptocurrency exchange platform run by an American firm. They are one of the most trustworthy exchanges that now allow VeChain (VET) traders worldwide. Coinbase Inc maintains a high level of quality.
How to buy Vechain on crypto exchanges
A cryptocurrency exchange sells VeChain (VET). These are similar to stock trading platforms in that they allow you to purchase and sell cryptocurrencies. Here's how to begin.
Step 1 – Examine crypto exchanges.
Cryptocurrency exchanges provide similar services but differ in fees, selection, and payment methods. You should compare the features of prominent cryptocurrency exchanges in your location and pick the best one for you.
Consider customer service, user ratings, the convenience of use, and whether or not the exchange is registered locally. Clicking on the exchange name in the table will lead you to its review page.
Step 2 – Create an account on a VET exchange.
An email address is required to open a bitcoin exchange account. Some exchanges may additionally require a phone number and photo ID, so be prepared.
Step 3 – Identify yourself on the exchange platform
Many cryptocurrency exchanges may require ID verification before allowing you to deposit funds and trade VeChain.
Know Your Customer (KYC) demands a photo ID and a webcam or smartphone. You may also need to attach a current bank statement or utility bill to establish your address.
Some exchanges allow you to deposit and sell cryptocurrencies without KYC, but not to withdraw cash from your bank account. So if you want to buy VET with your local money, you must pass KYC.
Before depositing funds, enable two-factor authentication (2FA) once your identity has been validated. This will assist in securing your account and your funds.
Step 4 – Deposit money
After creating your account, you'll need to finance it with VET. Transferring cryptocurrency from another exchange or wallet is also possible.
Transfers from local bank accounts are generally free, but you should check with the exchange you picked
To add funds to your account, you can use a credit or debit card, but be aware that this incurs an extra cost typically. A card can make instant purchases or set up recurring investments.
VET is usually purchased with Bitcoin or a stablecoin. However, this varies between exchanges, so you'll need to look up VET on the spot market to see its worth.
Step 5 – Buy VeChain
Now you're ready to buy VET. The quickest way is to use the 'immediate buy' tool to buy it for a fixed price (if the exchange offers this feature).
You can also open a trade in the spot market and establish your price, the most frequent approach to buying cryptocurrency. Using the instant buy tool is simple but often more expensive.
Note: Check the market trends before buying.
Step 6 – Keeping VET
The exchange where you bought it or a personal wallet:
Some prefer to utilize their wallets to ensure entire asset ownership or integrate with other applications like DeFi services.
Hardware wallets are considered the safest bitcoin wallets since they use a physical device to boost security.

How to buy Vechain on Binance
How to buy VeChain on Binance – Step-by-Step Instructions
If you want to acquire VeChain, you'll need to find a broker, just like you would with any other cryptocurrency. We propose utilizing the Binance trading platform to acquire VeChain in particular. Here are four basic steps to get you started:
Step 1: Sign up for a Binance account
Go to the Binance website and register an account.
Step 2: Submit a legitimate ID
After that, you must verify your account with a valid ID (such as a driver's license or passport) and upload a photograph of yourself.
Step 3: Make an initial deposit.
After your account has been reviewed and validated, you may make an initial deposit. Payment options differ based on the currency used; debit/credit cards and bank transfers are among the most prevalent.
Step 4: Purchase VeChain
On the navbar, click the 'Trade' button. You should then be able to type 'VET' into the search field and be taken to the trading interface. You can place your order by clicking 'Buy VET.'
Selling VeChain on Binance
You might want to consider selling VeChain once you've gotten a handle on things like the VeChain price movement and even studying what you think the VeChain price forecast will be.
Once on the VeChain website on the Binance platform, you should see the sell button. That button indicates that you wish to wager against the coin and go short.
However, if you already possess VeChain or have it in your wallet, you can choose to sell it to realize your earnings.
How to purchase VeChain using PayPal
It is possible to buy cryptocurrency using PayPal. However, VeChain cannot be purchased with PayPal. The website only permits the purchase of four cryptos: Bitcoin, Bitcoin Cash, Ethereum, and Litecoin (LTC).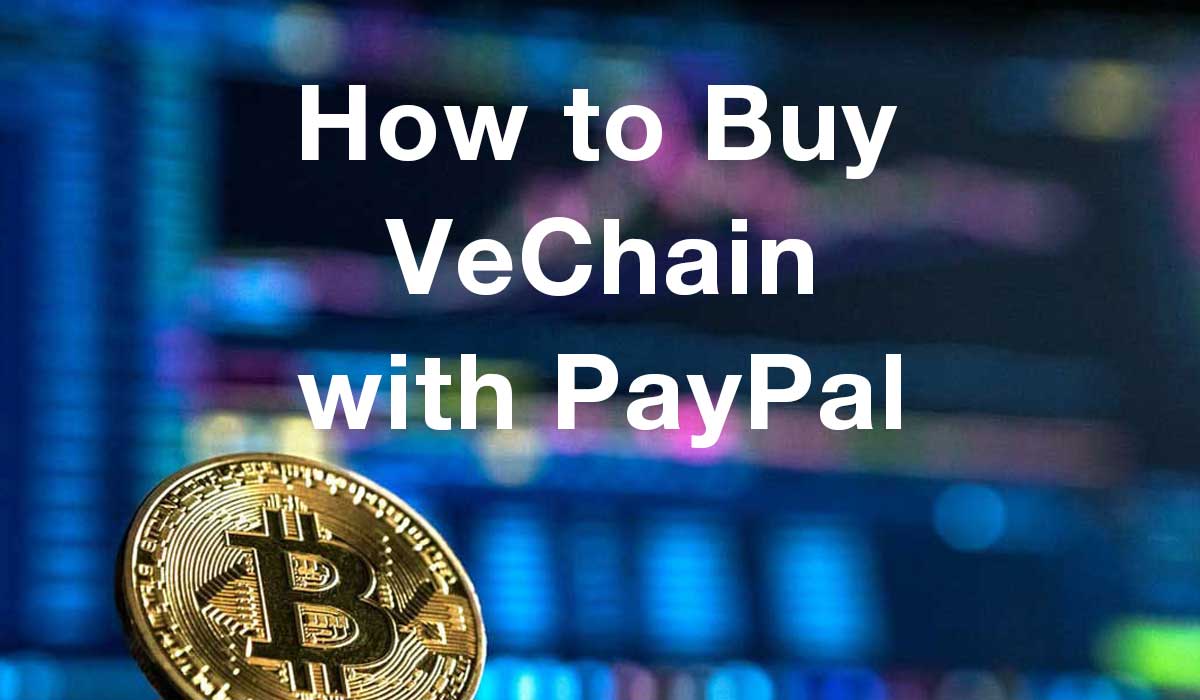 If you want to buy VeChain in the United States, you have many choices because PayPal does not currently support VET. To find out where I can buy VeChain, visit a few cryptocurrency exchange services, such as the Coinbase website.
Advantages of buying Vechain
VeChain provides a one-of-a-kind suite of business-to-business goods and services, and the company is continually growing into new fields. The fact that VET has reached the top 30 cryptocurrencies in terms of market valuation is not altogether surprising, given the strength of its Thor blockchain and a team of industry specialists.
VET is a cryptocurrency that you should consider investing in if you believe VeChain's products and services are legitimately beneficial. VET is a token that has no governance power on the Ethereum network to facilitate market speculation.
If you are a business that would profit from the Blockchain as a Service product that VeChain provides, investing in VET will offer you VTHO every day that you can use in your company operations. To pay for access to VeChains' proof of authority blockchain, Thor, you may acquire VTHO straight from Binance using the VTHO cryptocurrency.
It's important to remember that all cryptocurrency investments, including Bitcoin, are speculative. You should not invest anything in which you are not comfortable with the possibility of losing your money.
Risks of buying Vechain
Even when purchasing VeChain cryptocurrency, there is always a risk involved. Beginners should be cautious about increasing their chances, especially on platforms such as Binance, which allow users to leverage specific positions to increase their profits. When using CFD trading systems, you may be in a leveraged position.
It's simple for new traders to perceive the enormous gain potential of leverage trading. Still, users must be aware that there is also a tremendous loss possibility when trading on leverage. If you leverage your holdings and they hit a specific price level, you may reach a point when your account has to be liquidated to cover certain positions. This is especially true on Binance.
There are various methods by which new customers can rapidly blow up their accounts and incur a significant financial loss. When trading, the rule of thumb and financial advice is to risk only what you can afford to lose and to stick to the trading plan that has proven successful in the past.
Even when investing in VeChain cryptocurrency, there is no guarantee of success in your crypto investments, and traders should use caution while engaging in any trading activity. Also, choose the best site to acquire VeChain – preferably a regulated or generally acknowledged cryptocurrency trading platform – and store your cryptocurrency there. Also, Vechain can be stored on a hardware wallet like Ledger.
Should you buy Vechain?
We can enlighten you about VeChain coins, but you must make your own investing decisions. The constant supply of VET makes it a suitable long-term store of wealth.
Holding VET earns you free VTHO, which may encourage consumers to acquire VET to get free transactions on VeChainThor. Operating a blockchain technology application requires more VTHO. Thus corporations and developers may be enticed to acquire more VET.
More apps, services, and users on the VeChain network presumably mean more value for VET. An emphasis on efficient, enterprise-grade solutions might help VeChain achieve mainstream blockchain technology adoption.
[the_ad_placement id="writers"]