Since the debut of Bitcoin, the first cryptocurrency, in 2010, blockchain has exploded in popularity. Decentralization and security are two of the benefits of blockchain. Bitcoin and other cryptocurrencies have soared in popularity due to the need for decentralized money.
Chainlink is a decentralized oracle network positioned to play a critical role in the real-world use of blockchain technology. The goal of this network is to offer feedback on a range of external data sources.
Also Read:
• Chainlink Price Prediction
• How To Stake Chailink?
Although blockchain is excellent at what it does, providing a decentralized, secure database for digital transactions, it isn't so good at receiving input for events that occur outside of the blockchain. For example, markets are influenced by various "off-chain" forces, including fiat currencies, credit cards, and even the weather and sports results. Chainlink, as a decentralized oracle, may offer information to smart contracts.
These smart contracts allow the system to react to various inputs. Bitcoin and its blockchain, as the first cryptocurrency, can only handle a small portion of this data. However, like Ethereum, newer blockchains offer a broader range of applications. This includes the ability to program smart contracts. Chainlink was released in 2019 on the Ethereum blockchain, but it is intended to be blockchain agnostic. As a result, it may also be used with other blockchains.
Where to Buy ChainLink
If you're thinking about buying Chainlink, you should know that there are two options to consider. The first option entails purchasing LINK tokens, which you may then store in your digital money wallet, sell at any time, or exchange for another cryptocurrency. Another option is to invest in the LINK token's products, including Futures, Contracts for Differences (CFDs), and Options, to generate cash by speculating on the coin's price. You can establish and terminate trading positions following your investing strategy. It's a better option to buy and retain the tokens if you're in it for the long haul.
For instance, if you believe in the Chainlink project and want to support the developers by acquiring tokens, or if you feel the enterprise will be lucrative in the following years, you should invest for the long term. When this happens, buying LINK coins on cryptocurrency exchanges is a better option since you may claim them until they sell and store them in crypto wallets. On the other hand, the second technique would be more fruitful if your investing methodology involved generating gains daily by using crypto market volatility. Then, you may effectively buy a CFD by establishing trade and closing it when you have made enough profit.
Possessing and safely holding LINK tokens is not an issue, and there is no need to be concerned about trading expenses. As a result, brokers are a more appealing alternative. They provide a wide range of financial instruments for various traditional and digital assets and access to the broader crypto market. Several cryptocurrency exchanges support LINK. These are the most popular ones:
Coinbase
Coinbase is an online broker founded in 2012 to make cryptocurrencies available to anybody, everywhere. It is a catalyst for creating an open financial system throughout the world, serving 35 million verified users in over 100 countries. Coinbase has a total asset value of $25 billion and a combined trading volume of $320 billion.
On Coinbase, you can set up your crypto portfolio in minutes. You may purchase and trade famous digital currencies including Bitcoin, Ethereum, Chainlink, and Monero on the online platform with minute trading fees. In addition, you can monitor your account and trades on a daily, weekly, or monthly basis using its easy interface. Coinbase also provides a mobile app for Apple and Android users.
eToro
eToro is the best place to acquire Chainlink for novices and seasoned crypto investors. eToro is a one-stop shop for all financial investing services, founded in 2007 by David Ring and the Assai brothers. eToro's attraction is boosted even further by its CopyTrader feature, which lets inexperienced investors make significant returns on their money by copying the successful trades of more experienced investors in exchange for small trading fees.
Users may fund their trading accounts using various methods, including bank wire transfers, credit/debit cards, PayPal, Skrill, Neteller, and others. eToro has a no-deposit and no-maintenance policy. Withdrawals, on the other hand, will cost you $5. The eToro Crypto wallet may also be used as a Chainlink wallet by users.
Difference between ChainLink Exchange and a Broker
Brokers or trading platforms enable speculators to wager on the price of LINK using instruments such as CFDs. You may start and close your trades in seconds to take advantage of the crypto market's volatility. These intermediaries are more suited to merchants looking to supplement their income. Because Chainlink is a new coin, many brokers do not provide its derivative instruments, such as CFDs and futures.
A cryptocurrency exchange is a website where traders and investors may purchase a variety of cryptocurrencies and digital assets, such as Bitcoin and Ethereum. It is regarded as a crypto exchange because you can effectively trade any popular digital asset for another. Therefore, it is a good option for financial traders who want to invest in LINK for the long run.
How to Purchase LINK with a Broker (eToro)
Step 1: Register an Account
The recommended brokers, such as eToro, do not ask for a lot of personal information. However, you must include your name, email address, and password information. Make sure your password consists of a mix of capital and lowercase characters and one digit and a unique character.
Step 2: Complete Verification Process
Understandably, most people don't want to go through this, but you must keep in mind that regulatory compliance not only allows the trading platform to protect information and assets, but it also allows you to operate in a secure environment free of tax evasion, tax avoidance, and other criminal activities. For the same reason, all significant brokers adhere to Know Your Customer (KYC) and Anti-Money Laundering (AML) rules. In addition, for verification reasons, you must present a legitimate ID, such as your driver's license.
Step 3: Fund your Account
All of the leading trading platforms have a diverse range of payment options but don't be fooled by the quantity. You must choose which payment option is the most convenient, cost-effective, and safe for you. Remember that specific payment method are inexpensive, while others are not. You should strike a balance between price, ease of use, and dependability.
For example, a bank transfer is reasonable and dependable, but the money will take days to show in your account. Furthermore, rather than trying to take out all the stops, we recommend that you start your LINK trading with the base amount. When it comes to crypto trading, you should start with the smallest amount possible and grow your earnings to increase your investment.
Step 4: Order LINK
You'll need to purchase another popular token, such as Bitcoin or Ethereum, and then swap it for LINK. A few crypto exchanges will let you acquire LINK without having to buy any other tokens, but they may be rather expensive. To submit the request, choose your preferred fiat currency and the amount you wish to spend on LINK.
Then, it will display the number of LINK tokens you can get for that amount. If you're happy with what you see, you may submit a purchase request. Otherwise, you can make changes to your request. If you've enabled two-factor authentication, you'll get a one-time password (OTP) that you'll need to enter to complete the transaction.
Step 5: Storing LINK
After you've purchased LINK, you'll need to provide the public key associated with your tokens to transfer it to your wallet. If you want to trade your LINK coins after a few days, keeping them in the exchange account wallet is okay, but a wallet is essential if you plan to keep them for a longer duration. The site may become a victim of cyberattacks or have technical difficulties, rendering your LINK tokens unavailable.
How to Buy ChainLink through Exchange (Coinbase)
Step 1: Register on the Exchange Platform
Start by downloading the Coinbase app and filling out the registration form. You'll need a valid ID and maybe proof of address to transact, so make sure you have these on hand. Verifying your ID may take more than a few minutes, depending on where you reside.
Step 2: Add a Payment Method
Connect a payment method by tapping on the payment method box. You can pay using a bank account, a debit card, or a wire transfer.
Step 3: Start Trading
Select the trade buttons with the two arrows and select "Buy" from the list of options to start to trade chainlink.
Step 4: Select LINK
Type "Chainlink" into the search field to find Chainlink. Then, when Chainlink appears in the search results, touch it to get to the purchase page.
Step 5: Enter your desired amount
Input how much LINK you wish to buy through your native currency using the number pad. This will be immediately converted to a Chainlink amount by the app.
Step 6: Finalize your purchase
When you're ready, tap "Preview purchase." The specifics of your purchase will be shown. After double-checking that everything seems fine, you may finalize your order. That's all, and Chainlink is yours.
Should you buy ChainLink?
Chainlink Network has positioned itself as the go-to decentralized oracle network (DON) for integrating real-world data into smart contracts swiftly and securely as demand for decentralized goods and services continues to rise. With a market valuation of over $9.5 billion as of April 2022,
Chainlink is one of the hottest cryptos on the market right now. Chainlink LINK promises to incorporate real-world data into Ethereum and offers up a whole new universe of smart contract possibilities. In addition, more and more possible uses will become economically viable as these networks grow and make access more inexpensive. Decentralized finance is even more recent than blockchain technologies, which are still in their infancy.
Nevertheless, ChainLink has no intrinsic limit to the value it may bring to the world in the future. Chainlink will continue to contribute value as long as new data and a thirst for technological advancement exist. Chainlink's promise to incorporate real-world data into Ethereum offers up a whole new universe of smart contract possibilities. In addition, more and more possible uses will become economically viable as these networks grow and make access more inexpensive.
Decentralized finance is even more recent than blockchain technologies, which are still in their infancy. Nevertheless, ChainLink has no intrinsic limit to the value it may bring to the world in the future. Chainlink will continue to contribute value as long as new data and a thirst for technological advancement exist. Following are the various ways to buy LINK:
Buy LINK with Cash. To buy LINK with cash, you must first buy Bitcoin with your money at a Bitcoin ATM and then swap it for LINK. Although it can be cumbersome, it is a feasible method of purchasing LINK.
Purchasing Chainlink using a Credit/Debit Card is one of the most used payment methods, but it is also costly.
Buy LINK with Bank Transfer; in general, this is the most advantageous and practical payment method, but it is also the slowest.
LINK may be purchased with Bitcoin by exchanging Bitcoin for Chainlink.
Buy LINK with PayPal, a quick and efficient payment method; nevertheless, due to regulatory restrictions, it is pretty limited.
Peer-to-Peer (P2P) Exchanges are platforms that link buyers with cryptocurrency providers, allowing them to negotiate their own conditions. You may choose a merchant that accepts your preferred payment method, coin quantity, and other requirements. Before making a purchase, you should be cautious and examine the merchant's feedback and past performance.
Pros
One of Chainlink's key aims is to make smart contracts more decentralized. This will improve information security while also increasing accuracy. Since 2014, the SmartContract firm, which produced Chainlink, has been involved in contract automation. In addition, collaboration with large companies like Oracle, Google Cloud, and SWIFT further adds to the project's credibility. Because of their technological capabilities and the project's future aims, the LINK tokens are a superb investment instrument.
The Oracle Network is a trustless connection between blockchains and off-chain data sources that only offers a new solution to the Oracle dilemma. Chainlink is designed to work with any blockchain, resulting in many integration possibilities. In addition, the platform is a pioneer in the decentralized oracle network market, having formed several new relationships with companies like SWIFT, Binance, Polkadot, and Oracle, to name a few. Chainlink is expanding on its success by offering additional decentralized data for blockchain technologies.
According to a Chainlink 2.0 whitepaper published in April 2021, this is the case. In addition, Chainlink will employ oracles to establish off-chain networks to perform part of the Ethereum network's heavy computational load, making transactions cheaper and more accessible to the ordinary user. Even if a data provider is hacked, Chainlink's smart contract functionality and decentralized nodes allow the network to continue sending verifiable and actual off-chain data.
This is critical in a blockchain-based economy where data integrity is critical. Chainlink might see increased use and possible expansion of the crypto sector as a whole when smart contracts technology enters all systems.
Cons
One of them is one of the few assurances to investors that the partnerships would be successful. Furthermore, Chainlink has a slower rate of development, and it is now known how long it will take for the cryptocurrency to incorporate a new real-world solution that would affect financial transaction execution.
In addition, no roadmap has been given to guide the platform. The parent corporation retains ownership of around 60% of the supply, and there are no constraints on how the node operation incentives are distributed. The oracle network is currently somewhat restricted, and it has the potential to become considerably more decentralized.
Furthermore, because Chainlink is based on Ethereum, any issues that ETH encounters might cause problems for Chainlink. Chainlink is an intriguing initiative that connects on-chain and off-chain information by giving consumers simple access to oracles and addressing one of the oracles' primary issues: dependability.
Best Wallets to Hold ChainLink
Ledger Nano S
The Ledger Nano S is a hardware wallet created by a French start-up for consumers who seek more security. It's similar to a USB drive that plugs into any USB port and provides additional protection. When the Nano S is hooked into a computer, it starts up. Because your private keys are saved offline, you don't have to worry about the security of your money using this wallet. The Nano S may be used on any PC and on Android phones using GreenBits or Mycelium.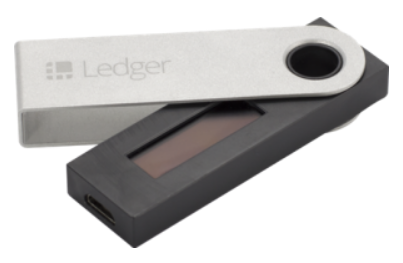 Coinbox Wallet
CoinBox is one of the most dependable and safe crypto exchanges, with the most extensive assortment of cryptocurrencies. CoinBox accepts every ERC20 token in addition to the top 100 cryptocurrencies, including the most prominent ones like Bitcoin, Ethereum, XRP, and others. The total number of coins accessible for users to purchase, trade, and swap has already surpassed 1,500.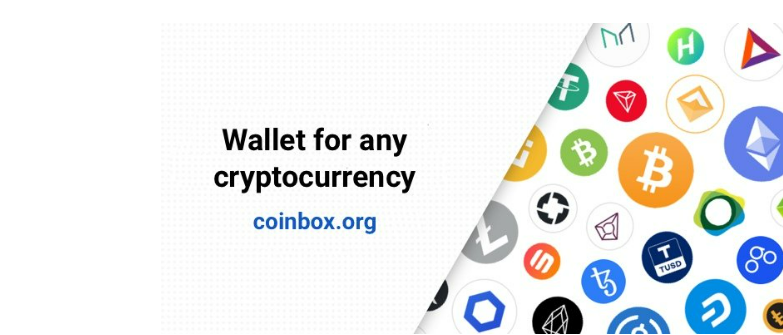 Exodus Wallet
Exodus is a multi-cryptocurrency solution created by JP Richardson and Daniel Castagnoli that combines a portfolio, exchange, and wallet for your digital assets into one package. The wallet has received backing from crypto figures, including ErikVoorhees, Ricardo Spagni, and Roger Ver, to spearhead the movement of restoring ownership of people's resources into their own hands through blockchain.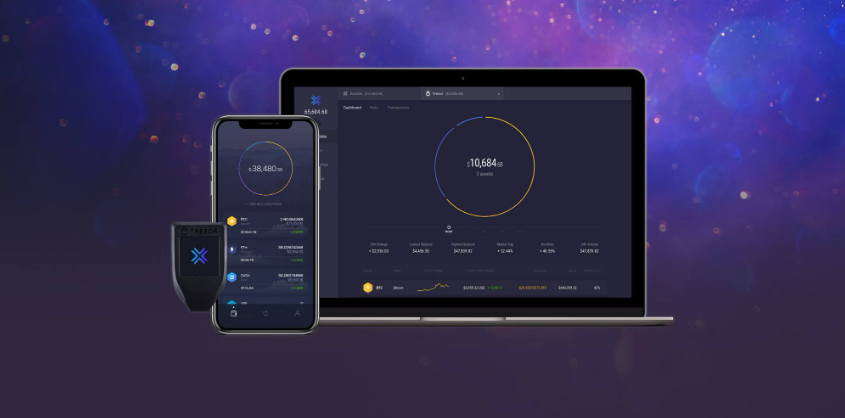 Conclusion
Chainlink is an exciting idea with a compelling value proposition. Several investors are willing to purchase Chainlink because of its status as the primary decentralized oracle network (DON) in the crypto world. However, if one's wondering if it's worth it to invest in LINK, you'll be pleased to know that it has a wide range of applications.
From retrieving meteorological data to ensuring that payment processing networks assist in the execution of smart contracts, the network must be capable of transforming external data into a blockchain-compatible answer. eToro and Coinbase remain the most efficient and prominent ways of obtaining ChainLink, according to us. However, it is strongly advised to do your own research before buying, selling, or trading.
FAQs about Chainlink
What are smart contracts?
A smart contract is a computer code-based agreement between two persons. They are kept in a public database and cannot be modified because they operate on the blockchain. A smart contract's transactions are handled by the blockchain, which means they may be delivered automatically without the involvement of a third party.
Where to buy Chainlink?
Chainlink may be purchased on popular cryptocurrency exchanges, including Binance and Coinbase. The commission rates charged by bitcoin brokers may make or break a trader's performance. Several cryptocurrency exchanges will offer a minimal commission charge of less than 1%.