Avalanche is one of the most extensive blockchain networks at the moment. The network is often regarded as the "blockchain of all blockchains" due to its interoperability. With Ethereum's ever-growing transaction fees, Avalanche is seen today as a prominent alternative to Ethereum's blockchain network. Avalanche's native cryptocurrency is AVAX, and it is used to pay for different things on the platform. The token, AVAX, is also used for governance within the Avalanche blockchain system.
Also Read:
• How To Stake AVAX?
• AVAX Price Prediction
Because Avalanche is popularly dubbed an Ethereum killer, many investors today want to buy it. Avalanche is a decentralized blockchain technology platform that aims to play a vital role in the crypto world. The platform's goal is to allow Dapps developers to create more decentralized apps. The Avalanche platform offers data to smart contracts, and these smart contracts enable the platform's interoperability.
There are many use-cases on the Avalanche blockchain protocol, thus making its token AVAX a coin to watch in the future. Hence, if you want to purchase this token due to its numerous advantages, this guide explains everything you need to know.
Where to buy AVAX
If you want to purchase Avalanche, there are two ways. The first one is to buy AVAX tokens and then store them in a digital wallet and trade at any time for another token if you wish to. The other method is to invest in AVAX token products such as Futures and CFD. When trading CFDs or Futures, you can profit by predicting the token's future price. Also, you can create and stop trading positions. If you believe AVAX will surge in the long term, then the best thing you need to do is invest in it. You need to purchase AVAX tokens in the crypto exchange and store them for the long term.
The second option would yield more profits if your trading methods produced more gains through the market's volatility. Also, note that trading CFDs or Futures comes with a high risk because many retail investor accounts lose money. Hence, it is great to have a good trading strategy to avoid losing money.
eToro
eToro is one of the biggest cryptocurrency exchanges today due to its versatility and regulatory compliance. The exchange platform was created in 2007, and it operates worldwide. EToro is one place to acquire Avalanche.
It is essential to know that eToro began as a platform where you could access different traditional stocks. Later, the platform expanded and include cryptocurrencies in its tradable asset classes. eToro is easy to use, and it is highly suitable for both novices and experts. The platform also offers zero-commission trading for its users.
Users can fund their accounts with a credit/debit card, PayPal, Skrill, etc.
Binance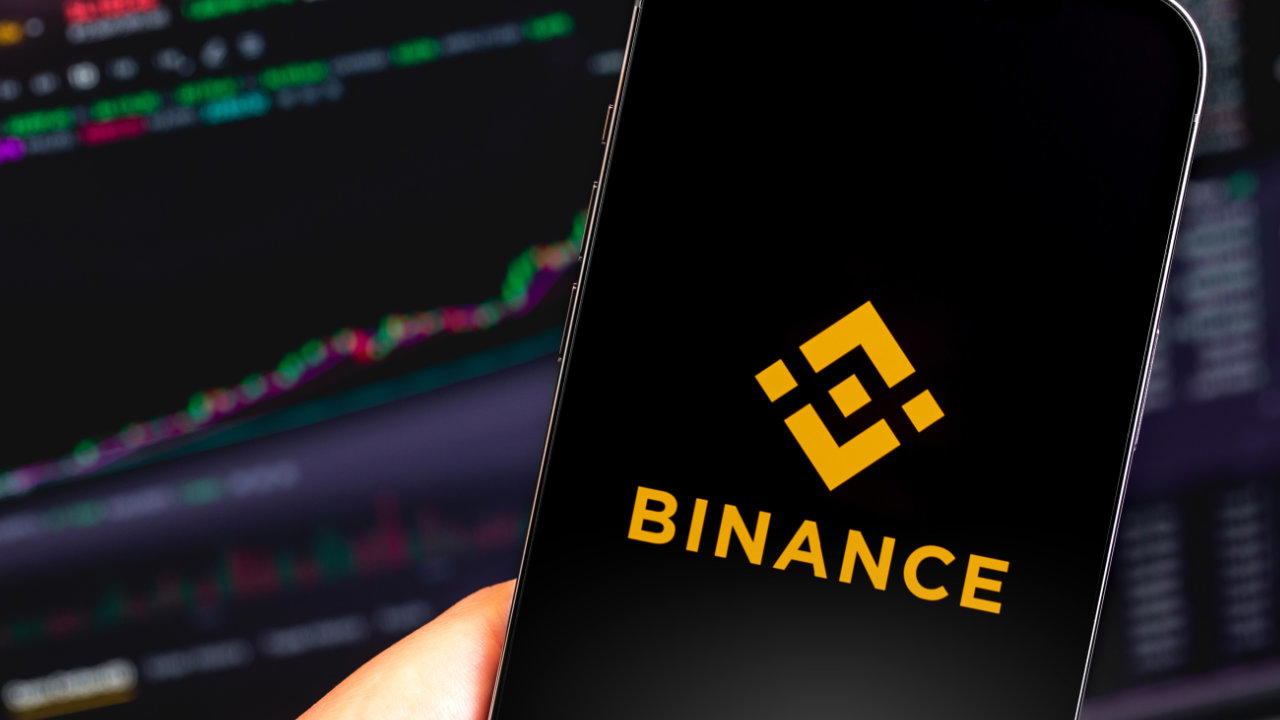 Binance is also a notable cryptocurrency exchange platform today. This exchange platform is popularly regarded as the biggest crypto exchange by trading volume. Binance started its operation in 2017, and now it serves over 100 countries worldwide. One of the reasons Binance is popular today is its liquidity. The platform offers more trading pairs and cryptocurrencies than most crypto exchanges today. Hence, you will make more profits when you buy and invest your AVAX tokens on Binance.
Binance users have the opportunity to trade digital assets for as low as $10. However, this low balance and the low trading fees make Binance especially great for beginners looking to test the crypto waters.
Coinbase
Coinbase trails Binance on the global exchanges ranking. The platform has been operating since 2012. Coinbase is regulated by the Securities & Exchange Commission (SEC) and the Financial Conduct Authority (FCA). This platform is an excellent option if you want to purchase Avalanche cryptocurrency.
Like Binance, Coinbase also does an excellent job of helping you invest in Avalanche and completing your order in seconds.
Coinbase is extremely easy to use, and the platform offers a good interface for its users. Again, users can trade cryptocurrencies with a minimum balance of $2. Another advantage of using Coinbase is that the exchange offers different tools to help you make more money and get more out of your AVAX.
How to buy AVAX with a broker (eToro)
We recommend eToro if you want to purchase AVAX. Here are the steps to buy AVAX.
Step 1: Sign up
Navigate to the eToro homepage, click on "Join Now" Type in your email and password, and eToro will send you an email asking you to confirm your account. After you have confirmed, you can access the account and proceed.
Step 2: Verify your identity
eToro is a regulated platform, and it requires that users verify their identity. If you don't do this, you won't be able to access the full scope of your transaction. Click on the "Verify" button on the prompt and proceed. Also, you will need your government-issued ID and proof of residence.
Step 3: Deposit money
Click the "Deposit" button on the profile page. eToro allows you to deposit money through your credit or debit card, bank transfers, or other online payment processors.
Furthermore, the exchange platform allows a $10 minimum balance for users in most countries, but it might differ depending on your location. Therefore, it is essential to check the platform's support page for details of minimum balances based on your location.
Step 4: Buy AVAX
Search for "AVAX" in the search box. Click on "Open Trade," enter how much you would like to buy, then click on "Trade."
Your AVAX tokens should be added to your wallet immediately.
How to buy AVAX through an exchange (Binance)
Step 1: Register on the exchange platform
First, download the Binance app on your phone and fill out the necessary details. You will need your photo ID and proof of address to make transactions, so make sure you have these documents at hand. Verifying your identity on Binance may take a few minutes.
Step 2: Add a payment method/buy through P2P
Connect a payment method by clicking on the payment method tab. You can use a bank account, debit card, or a wire transfer. You can also use the Binance P2P system to purchase USDT or BUSD.
Step 3: Start trading
Type "AVAX" into the search field to find AVAX trading pairs and select buy. If you have purchased USDT or BUSD through P2P, search for AVAX/USDT OR AVAX/BUSD trading pairs.
Step 4: Enter the desired amount
Add how much AVAX you want to buy. Then this will be converted immediately to an AVAX amount by the app.
Step 5: Finalize your purchase
When you are ready, tap on "buy," and the specifics of your purchase will be shown. After double-checking that everything seems fine, you may finalize your Avalanche purchase. That's all, and Avalanche is yours.
Best crypto wallets to hold Avalanche
Now we know how to buy Avalanche tokens, securing your AVAX coins is very important. If you are looking for a secure way to store your AVAX tokens, you need to use a hardware or software wallet. Software wallets are typically free, and they let you control your cryptocurrency from your smartphone or desktop.
Ensure you write down private keys and put them somewhere safe, as this will give you access to your wallet. Hardware wallets are the most secure way to store your AVAX tokens. These wallets store your private keys on an external device that isn't connected to the internet, making it impossible for hackers to steal your crypto through the internet.
The drawback to hardware wallets is they are expensive.
Best hardware wallet: Ledger Nano S
The Ledger Nano S is perfect for investors who want the best security without breaking the bank. Very few hardware wallets support AVAX, but thanks to its Ledger Live platform, investors can download applications to their wallets to store lesser-known cryptocurrencies like AVAX.
The Ledger Nano S supports significant cryptocurrencies like Bitcoin, Ethereum, ERC-20 tokens, and Ripple.
Is it the best software crypto wallet for AVAX: Avalanche wallet
Avalanche Wallet is a software wallet created by AVA Labs to store your AVAX tokens. You can stake your AVAX tokens on the Avalanche network to earn interest on your cryptocurrency holdings. Because there is no central liquidity for DeFi protocols, projects like Avalanche incentivize users to stake their tokens for rewards.
This wallet has innovative features such as its ability to mint new non-fungible tokens (NFTs). Each NFT has its distinct value. These tokens can be used to authenticate art, music, and collectibles.
Advantages of buying AVAX
With so many cryptocurrencies, so many factors make Avalanche stand out. Here are the advantages of buying Avalanche AVAX.
Avalanche has unique and innovative technology. Today, many blockchains are either not scalable or lose functionality when trying to scale. The Avalanche network, however, overcomes most of the issues associated with other blockchains by having three interoperable blockchains: X-Chain (creates and exchanges AVAX tokens and other assets, C-Chain (hosts decentralized applications and smart contracts), P-Chain (coordinates network validators).
Avalanche is interoperable with other blockchains. Its interoperability factors significantly towards the scalability and future growth of Avalanche (AVAX). Very few crypto networks have interoperability between third-party applications. The Avalanche blockchain consists of thousands of subnets that form a diverse interoperable network of many other blockchains.
Avalanche (AVAX) is scalable without compromising decentralization. Very few blockchains can scale without compromising decentralization, but Avalanche can. The three interoperable blockchains allow for other blockchains to interact, and the potential for interoperability with multiple blockchains is unlimited.
Avalanche transactions are super-fast and at a lower cost. The transaction speeds for Avalanche are exceptional, with over 4,500 transactions per second (TPS).
Risks of buying AVAX
If you consider buying Avalanche, you must do your homework. Visit Avalanche's website, read its whitepaper, and dig into its history. Take a look at its competitors and try to understand how it fits into the competitive landscape – that way, you will also get a better idea of how the smart contract space might evolve longer term. It's your money, and you know your investment priorities better than anyone.
There are some risks to be aware of, including the following:
There are many smart contract cryptocurrencies in the crypto market today, and many more will arrive. This is a fiercely competitive space, and just as Avalanche overtook older cryptos like EOS (EOS) and Tron (TRON), newer players may emerge with different, faster technology.
Increased cryptocurrency regulation is inevitable, though we do not know the outcome in the future. This will significantly impact cryptocurrency's price and affect the decentralized economy in particular.
There is always the possibility of technical issues. It is also essential to understand that Avalanche is not as road-tested as Ethereum. Just as Solana had several outages in the past few months, Avalanche may falter, especially as it continues to grow.
More comprehensive economic situations have already caused the cryptocurrency market to shrink by almost 50% in the past few months. Governments are pulling back on their stimulus packages, which pushes people away from riskier assets like cryptocurrencies.
It is pretty expensive to become an Avalanche validator. There is always a fee to become a validator on Avalanche. You need a minimum of 2,000 AVAX tokens. Those that cannot become Avalanche network validators can become a delegator with a minimum staking requirement of 25 AVAX tokens.
Should you buy AVAX?
Avalanche ticks many boxes regarding the management team and overall credentials. However, the blockchain platform appears to have attracted lots of exciting projects. Plus, it announced a partnership with Deloitte at the end of last year.
Investing in Avalanche token is something each investor will have to decide on their own, but information about Avalanche's fundamentals and prospects should help inform that decision. Even though Ethereum still leads, many investors still love to invest in its rivals. The cheap, fast, and innovative features of Avalanche make it a top choice among crypto enthusiasts.
Decentralized applications on the Ethereum network can easily be deployed on the Avalanche blockchain network – and many have been already.
Overall, Avalanche is a reputable cryptocurrency, and investing in it assures more profits, but this is not investment advice. Investing in cryptocurrency entails being prepared for volatility – crypto prices can rise and fall dramatically. This is why you need to spend the money you can afford to lose.
FAQs about AVAX
How do I stake my AVAX?
If you hold at least 25 AVAX, you can click Add Delegator in the Earn section of the Avalanche Wallet. Once you have chosen which validator to delegate your tokens to, they will be staked, and you will begin earning staking rewards in the form of AVAX. You may have to transfer your tokens to Avalanche's P-Chain first, which can be done by clicking Transfer under Cross Chain Transfer on the same page.
How do I create an Avalanche wallet?
Go to the Avalanche Wallet website and select Create New Wallet. Click Generate Key Phrase, and you will be given a list of 24 words. It is crucial that you store these words in the order in a safe location as anyone with your key phrase can access your wallet, and if you forget your password, the key phrase is the only way to restore your wallet.
There is no way to recover a lost key phrase, though. Tick the box to confirm that you have written down your key phrase in a secure location and click Access Wallet. You will then be prompted to fill in some words of your key phrase to verify that you have saved it. Click Verify, and you can now access your new wallet.
Disclaimer. The information provided is not trading advice. Cryptopolitan.com holds no liability for any investments made based on the information provided on this page. We strongly recommend independent research and/or consultation with a qualified professional before making any investment decisions.