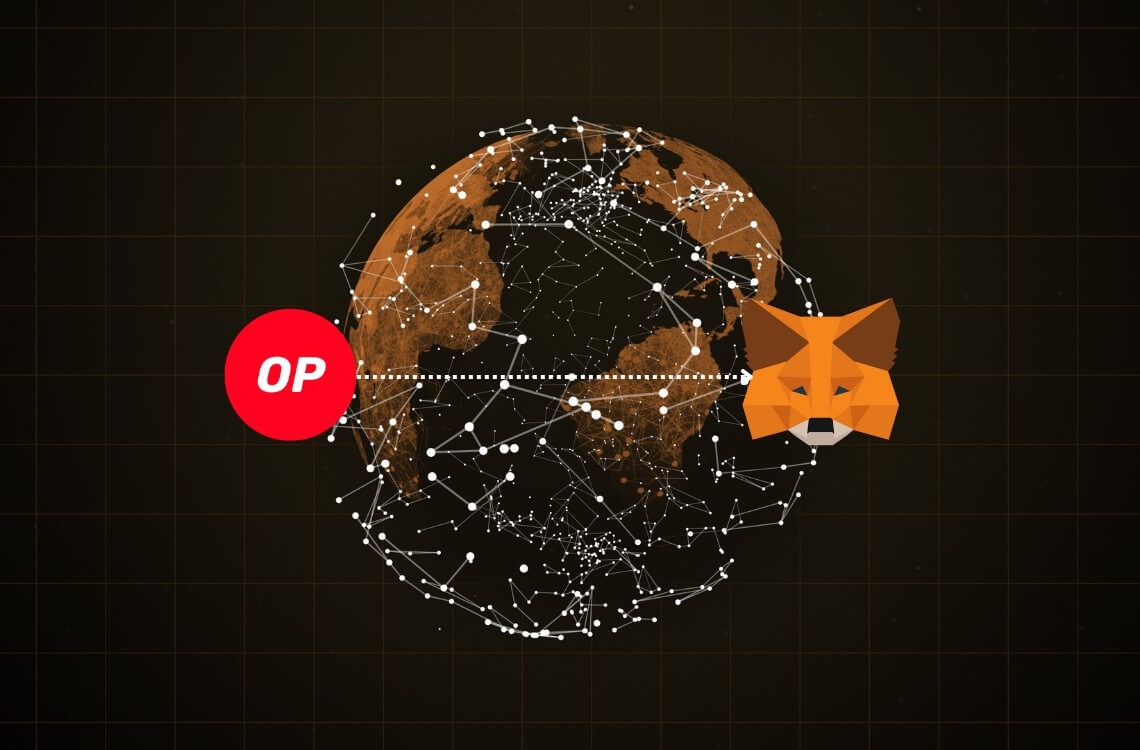 How to Add Optimism to MetaMask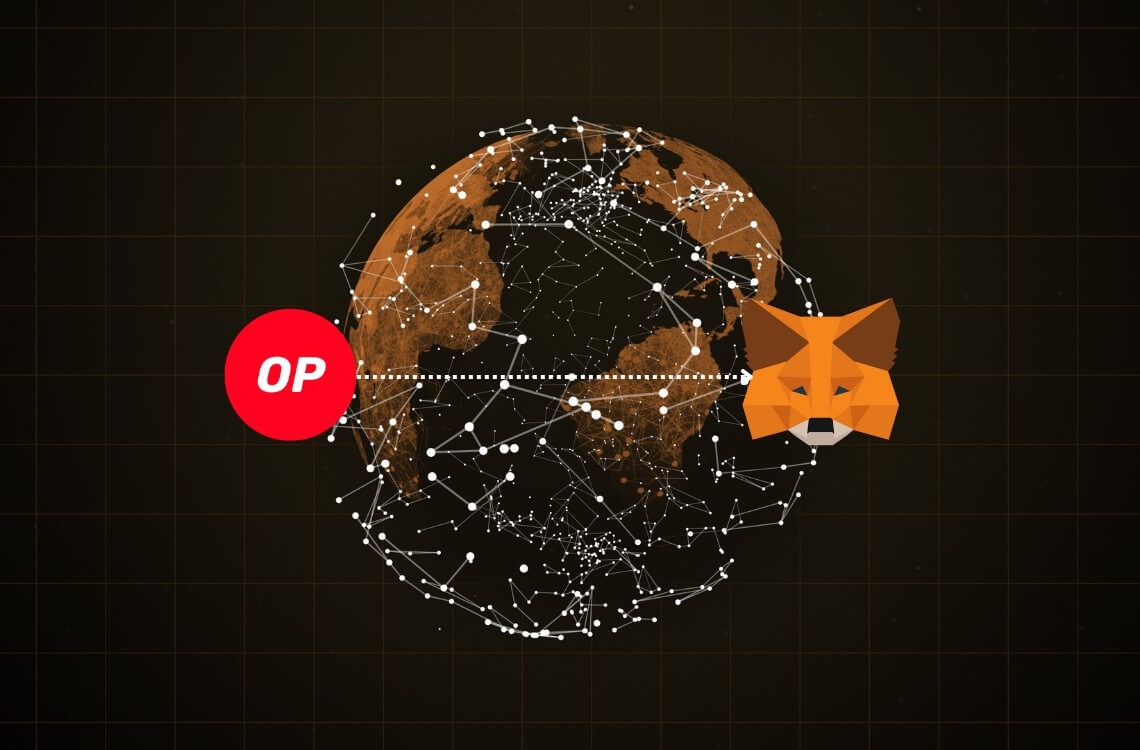 Optimism is a decentralized layer-2 Ethereum scaling solution that helps to reduce transaction costs and speeds up transactions on the Ethereum network. MetaMask is an Ethereum wallet that securely stores your Ethereum and other cryptocurrency tokens. This guide will show you how to add Optimism to MetaMask and use it as an additional source of funds for trading.
Overview of Optimism layer 2 solution
Founded in 2017 and backed by prominent venture capitalists such as a16z, Polychain Capital, and Paradigm, Optimism has raised a considerable sum of $150 million as of 2022. Dedicated to promoting the use of Ethereum through layer 2 scaling solutions, Optimism utilizes its proprietary Optimistic Virtual Machine (OVM). This roll-up technology enables users to experience faster transactions at reduced costs while maintaining the security mechanisms of the Ethereum blockchain. In addition, OVM integrates advanced financial modeling capabilities and allows developers to create applications relying on trustless protocols that can still interact with each other.
Benefits of using Optimism L2
Optimism L2 is an exciting solution for businesses looking to accommodate increasing demands for decentralized applications.
By utilizing the unique features of an Optimistic Virtual Machine (OVM), Optimism L2 offers users cheaper and faster transactions than Ethereum's mainnet while retaining all the essential security properties of Ethereum, such as finality and liveness.
It excels in providing increased scalability when compared to traditional solutions in the blockchain sphere. As a result, companies can now scale their applications without sacrificing security or decentralization.
How to install MetaMask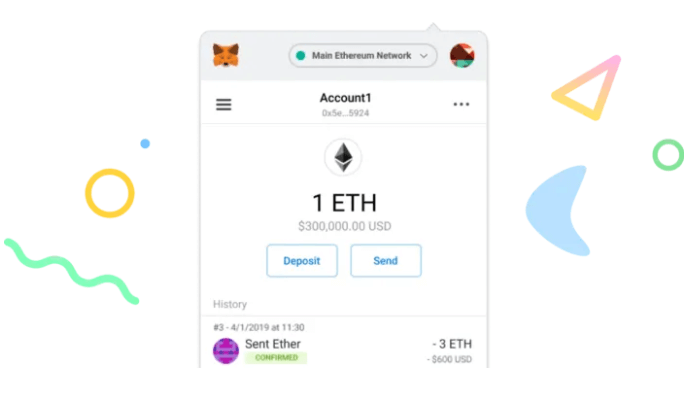 Step 1 – Install MetaMask
The first step is to install Metamask. You can do this by visiting the official website, downloading the app, and creating an account. You can as well install Metamask from Chrome web store extensions. First, search for Metamask on the store and click "Add to Chrome."
Step 2 – Create a MetaMask Wallet
Once you have created your account, you must add a wallet address to receive funds. You can use either an existing or a new MetaMask address. Click import wallet if you have an existing wallet. Set up your password and secret recovery phrase somewhere safe.
Step 3 – Setup MetaMask to connect to Optimistic Ethereum
Install the MetaMask extension on your Chrome, Firefox, or Brave browser.
Log in to your Ethereum account(s) on Metamask.
Click on the MetaMask icon in the top right corner of your browser window and click "Settings."
Enter the Optimistic Ethereum Mainnet settings as follows:
Click Save.
Optimism is already configured as a popular network in MetaMask, so adding it is straightforward. Click 'Add network' and head to the 'Add popular networks' area (instructions here). From here, adding it to MetaMask should only take a few clicks or taps.
However, you can also manually input the network information above. For guidance, see here.
Transactions on the Optimistic Ethereum network require ETH, which can be bridged from the Ethereum mainnet.
Is Metamask safe?
Metamask is one of the most popular Ethereum wallets. It is a safe and secure platform with features such as password protection, seed phrase backup, and HD wallet support, which helps to protect user funds from theft or loss.
How to transfer OP tokens to MetaMask wallets
To transfer OP tokens from another wallet or exchange them to MetaMask wallets is a simple process that can vary from platform to platform.
The basic procedure:
Type in or copy and paste the address of the Ethereum wallet you want to send funds to
Enter the number of OP tokens you wish to transfer,
Click "Send" or "Withdraw" for an exchange.
The platform will process the transaction within a few minutes.
10 tips on how to use Optimism on MetaMask securely
These tips should help you use Optimism on MetaMask safely and securely.
Metamask is an excellent platform for developers to integrate Ethereum applications. By following the security advice outlined, users can feel confident that their funds are safe while exploring the decentralized finance world.
1. Always double-check the recipient's address before sending a transaction.
2. Use a unique and secure password for your MetaMask account, and enable two-factor authentication (2FA) to protect it from malicious actors further.
3. Make sure you are connected to the mainnet when connecting with Optimism on MetaMask.
4. Be mindful of phishing attempts, as attackers can mimic legitimate websites to steal your funds.
5. Enable security notifications on Metamask so that you can be aware of any suspicious activity on your account as soon as possible.
6. Consider using hardware wallets such as Ledger or Trezor to store large amounts of cryptocurrency away from the internet.
7. Familiarize yourself with common scams and be aware of fraudsters' attempts to defraud you.
8. Use a password manager to store your passwords and ensure you never share them with anyone.
9. Always keep your MetaMask account updated by installing the latest software version whenever it is released.
10. Monitor the gas price before sending a transaction to reduce fees as much as possible.
Conclusion
We hope this guide has shed some light on adding Optimism to Metamask as an additional source of funds for trading. With Layer 2 scaling solutions such as Optimism, Ethereum users can transfer funds faster and at lower costs, making it an excellent option for those looking to take advantage of DeFi and other applications built on the Ethereum ecosystem.
However, users must always take care when sending funds, as security is paramount to ensure the safety of their funds. Following the tips outlined in this guide, you can securely and confidently use Optimism on MetaMask.
What are blockchain roll-ups?
Blockchain roll-ups are a layer 2 scaling solution that allows Ethereum transactions to be batched together and executed off-chain, thus reducing network congestion. Optimism is an example of a blockchain roll-up.
What is the native token of Optimism?
The native token of Optimism is OP. Users use it to pay transaction fees on the network and incentivize participants to stake their tokens.
Does Binance support Optimism?
Yes, Binance supports Optimism. You can send and receive OP tokens on the exchange by entering the token's contract address into your MetaMask wallet.
Is there a fee for transferring OP tokens?
Yes, there is a fee for transferring OP tokens. The amount depends on the size of the transaction.
Is Metamask free?
Yes, Metamask is free to use. However, you must pay transaction fees when sending funds on the blockchain.
Disclaimer. The information provided is not trading advice. Cryptopolitan.com holds no liability for any investments made based on the information provided on this page. We strongly recommend independent research and/or consultation with a qualified professional before making any investment decisions.