Filecoin Price Prediction 2023-2032: What's the future for FIL?
Filecoin Price Prediction 2023-2032
How much is Filecoin (FIL) worth?
Today's Filecoin price is $4.5, with a 24-hour trading volume of $101,148,403. Filecoin decreased by 3.08% in the last 24 hours. The current CoinMarketCap ranking is #30, with a market cap of $1,931,939,927. It has a circulating supply of 438,146,575 FIL coins, and the max. supply is not available.
FIL price analysis:    FIL gains bullish sentiment
TL;DR Breakdown
Resistance for FIL is $4.7
Support for FIL is at $3.2
FIL price analysis 1-day chart:  FIL garners bullish sentiment
Analyzing the daily price chart of Filecoin, FIL's price witnessed a slight bullish momentum after trading below $4.5. Over the last 24 hours, FIIL attempted to move past $4.56.   However, the 24-hour volume has increased to $1.56 million, showing an increase in interest trading activity. FIL price is trading at $4.64, decreasing by nearly 3.08% in the last 24 hours.
The RSI-14 trend line currently trades around 51-level, hinting that bulls still control the market. The SMA-14 level suggests upward volatility in the next few hours.
FIL/USD 4-hour price chart: FIL aims at recovering price
The 4-hour FIL price chart suggests that FIL aims to recover the price after experiencing bearish sentiment near $4.5. Currently, bulls are attempting to push the price toward an upward correction but face stiff competition from the bears.
The BoP indicator trades in a bearish region at 0.74, signifying buyers are trying to trigger an upward correction.
However, the MACD trend line has formed bearish candles below the signal line, and the indicator still maintains its bearish momentum, strengthening the sellers' positions.
What to expect from Filecoin price analysis next?
The hourly price chart confirms that bulls induce buying pressure to hold prices above $4.5. However, sellers may soon make a comeback. If FIL price holds its momentum above $4.5, it may climb toward $4.7
However, if it fails to maintain momentum, FIL may continue trading below $3.1.
Note: Always watch out for price reactions around each level before executing any trade.
Filecoin recent news
Filecoin recently launched the FilecoinStation—a desktop app that makes it easier to connect your computer's idle resources to the Filecoin network in order to earn FIL coins.
Filecoin Price Prediction 2023 – 2032
Price Prediction by Cryptopolitan
| | | | |
| --- | --- | --- | --- |
| Year | Minimum Price | Average Price | Maximum Price |
| 2023 | $4.94 | $5.17 | $5.32 |
| 2024 | $7.02 | $7.23 | $8.59 |
| 2025 | $10.04 | $10.40 | $12.24 |
| 2026 | $14.60 | $15.12 | $17.37 |
| 2027 | $20.79 | $21.54 | $25.50 |
| 2028 | $30.44 | $31.30 | $36.36 |
| 2029 | $44.36 | $45.92 | $52.27 |
| 2030 | $66.39 | $68.69 | $80.21 |
| 2031 | $99.00 | $101.75 | $116.39 |
| 2032 | $147.11 | $152.20 | $169.39 |
Filecoin Price Prediction 2023
For the year 2023, our Filecoin price prediction anticipates that the FIL token will trade at a minimum price of $4.94, with an average value settling around $5.17. If the market sentiment remains favorable, we expect Filecoin to reach a maximum price of $5.32.
Filecoin Price Prediction 2024
Moving into 2024, the Filecoin price is predicted to exhibit a minimum price of $7.02 and an average market value of approximately $7.23. In a positive market scenario, the FIL token's price could surge to a maximum of $8.59.
Filecoin Price Prediction 2025
In 2025, our projection for Filecoin positions the cryptocurrency to trade at a minimum of $10.04. The average trading value for FIL during this year is forecasted to be about $10.40, with a potential peak price hitting as high as $12.24, assuming continued market positivity.
Filecoin Price Prediction 2026
Our analysis for 2026 suggests that Filecoin's price may range from a minimum of $14.60 to an average price of $15.12. The maximum price of FIL in 2026, if supported by favorable market conditions, is anticipated to reach around $17.37.
Filecoin Price Prediction 2027
For the year 2027, Filecoin price forecast suggests the cryptocurrency could trade at a minimum of $20.79, with an average price hovering around $21.54. The maximum projected price for FIL tokens in 2027 is estimated to be approximately $25.50, given a positive market environment.
Filecoin Price Prediction 2028
The Filecoin price prediction for 2028 posits a minimum price of $30.44. The FIL token is anticipated to achieve an average price of $31.30, with the potential to reach a maximum value of $36.36, assuming sustained market optimism.
Filecoin Price Prediction 2029
In 2029, our FIL price prediction suggests a trading range with a minimum price of $44.36 and an average value of around $45.92. The maximum price for FIL in this year could ascend to about $52.27, provided the market sentiment remains positive.
Filecoin Price Prediction 2030
For 2030, the Filecoin price is expected to fluctuate with a minimum value of $66.39 and an average trading value of $68.69. In a buoyant crypto market, Filecoin's highest expected price for the year is projected to be around $80.21.
Filecoin Price Prediction 2031
In 2031, our projections for Filecoin see the FIL token trading at a minimum of $99.00 and an average value of approximately $101.75. The highest estimated price for Filecoin by the end of this year is around $116.39, assuming a favorable market trend.
Filecoin Price Prediction 2032
Looking ahead to 2032, our Filecoin price prediction envisions a minimum price of $147.11 and an average price of $152.20. With optimistic market conditions, the maximum forecasted price for Filecoin could reach up to $169.39.
Filecoin Price Prediction by DigitalCoinPrice
According to DigitalCoinPrice, Filecoin is expected to reach $10.14 maximum by 2023, with an average price of $9.94. The minimum price of the coin is expected to be $4.10.
DigitalCoinPrice predicts that FIL will continue to rise for the long term, reaching $24.78 by the 2028 maximum. The minimum and average price of the coin is expected to be $21.97 and $23.27.
By 2031, Filecoin is expected to have a maximum price of $66.17, with an average trading price of $65.24. The minimum trading price of the coin is expected to be $63.62.
Furthermore, the coin is expected to reach a maximum price of $89.88, with an average trading price of $89.25 by 2032. The minimum price of the coin is expected to be $86.77 by that time.
Filecoin Price Prediction Wallet Investor
According to Wallet Investor, Filecoin FIL is a bad long term investment and the price is expected to devalue and reach $0.26 in one year. In five years, the coin is expected to devalue by 97.4%.
Filecoin Price Prediction by Coincodex
According to Coincodex, Filecoin price is expected to reach $6.46 in 6 months. In one year, they predict that the coin will be $25.37.
Coincodex predicts the long-term future of Filecoin. According to their price forecast, they expect Filecoin to reach a yearly high of $25.09 by 2026, and a yearly low of $10.26 by that time. Furthermore, they predict that FIL will reach a yearly high of $31.27 by 2030 and a yearly low of $24.71 by that time.
Price Prediction by Industry Experts
Despite facing difficult obstacles in the crypto market, FIL has been admired by individual and institutional investors. Discussions and analysis of FIL are still held to this day, making it a popular choice amongst those with high hopes for the coin's ability to become a significant player in the crypto world.
Ryan Matta, a YouTube analyst, and an industry expert, predicted the coin to move above its all-time high next year and test new resistance levels. He is also bullish on the long-term price of FIL.
Filecoin Overview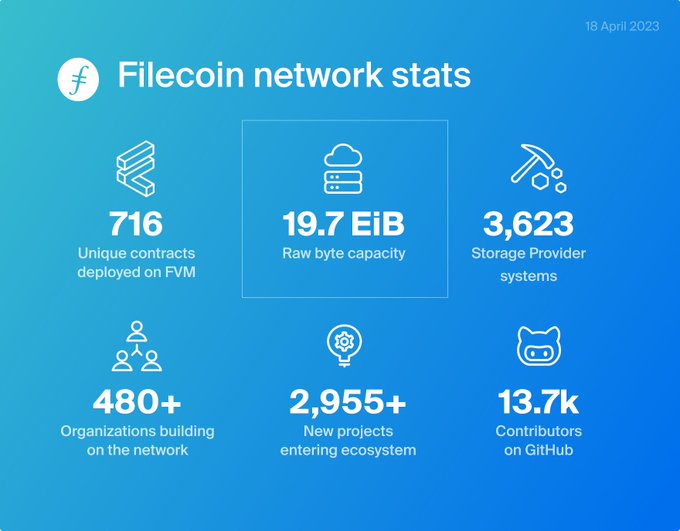 Filecoin FIL Price History
Filecoin (FIL) started trading in 2017 December 2017, a short period after conducting its ICO. The trading started long before the Filecoin mainnet was released.
Between December 2017 and May 2020, FIL traded below $30. Then, starting mid-May, the Filecoin price started rising, and the bull trend continued until 01st April 2021, when it hit its highest price of $237.24.
Filecoin price history and market cap chart by Coin Market Cap
After hitting its all-time high in mid-May 2021, Filecoin took a bearish turn, which continued until mid-July when the market turned bullish again. It is important to note that the Filecoin price remained above its beginning price even during the past bearish trend.
ilecoin (FIL) experienced notable price fluctuations between 2022 and 2023. Starting 2022 at a higher value, FIL's price saw a decline amidst the broader crypto market downturn.
Throughout 2022, the price fluctuated, influenced by factors like market sentiment, technological developments, and broader economic conditions. Entering 2023, the crypto market showed signs of recovery, impacting Filecoin's price positively. 
More on the Filecoin Network
Filecoin is the blockchain project that incentivizes regular people to rent out their digital storage space – solving the issue of scarcity, and addressing the power imbalance between individuals and global server behemoths, in one fell swoop.
Amid the current rebound by most cryptocurrencies like Ethereum Classic, Filecoin (FIL) has become an attractive investment opportunity for most investors, especially since its current price is affordable. Let's shine a light through crypto winter with this Filecoin Price Prediction.
We have produced several other cryptocurrency price predictions, including Cardano price prediction to help investors and traders understand the cryptocurrency market outlook, and here is a price forecast of Filecoin to help traders, as well as investors looking to buy it. Background information will also help you to understand what to expect in future Filecoin price movements.
Filecoin has 33 investors including Leon Hillmann and Lombard Street Ventures.
Here is Juan Benet's plan for FIL
Also Read:
What is Filecoin (FIL)?
FIL cryptocurrency is the native cryptocurrency of the Filecoin blockchain. Filecoin (FIL) facilitates data storage, on-exchange token trading, and file retrieval within the Filecoin blockchain ecosystem. Filecoin does not have a total maximum supply since miners actively add new coins into the market every time.
For example, in the fall of 2020, 3.5 million FIL tokens were released to the Filecoin miners who participated in the so-called "Space Race" testnet phase that intended to increase the capacity of data handled by the Filecoin network by about 325 pebibytes.
What is the Filecoin blockchain?
Filecoin blockchain is an open-source distributed cloud (off-site) storage platform where participants can store important information. The project was first conceptualized in 2014 as a peer-to-peer file storage network, an Interplanetary File System (IPFS)
The project's main net was launched in October 2020 after conducting an Initial Coin Offering that raised $205 million in 2017. The Filecoin blockchain records information sent to it by its participants, and the records can be retrieved in the future but cannot be erased since they become part of the blockchain network.
The blockchain uses the proof-of-spacetime and the proof-of-replication consensus mechanism in validating new blocks. The proof-of-replication helps ensure that the same data is not replicated in the network, while the proof-of-spacetime allows information storage for a given amount of time.
Filecoin mining
The Filecoin ecosystem has two types of miners; retrieval miners and storage miners.
The retrieval miner nodes in the Filecoin blockchain network compete to serve users (clients) with any requested data as quickly as possible. In a nutshell, they retrieve the stored information and avail it to any person who demands to view the data.
In exchange for retrieving the stored information, the retrieval miners are rewarded with FIL coins as fees. This reward encourages more nodes to want to participate in the mining.
On the other hand, the storage miners provide storage space to users for up to a specific time. Therefore, they are in constant competition for land contracts to offer storage to people needing storage space.
Once a storage miner strikes a deal with a user to offer storage space, the miner holds the client's data and seals it. In exchange for providing clients with storage space for their information, the storage miners are rewarded with FIL fees.
The storage miners are the ones responsible for mining new Filecoin blocks. And they, in return, earn block rewards for mining the new blocks.
How does the Filecoin network work?
Unlike centralized cloud storage solutions like Cloudflare or Amazon (companies with central command centers), Filecoin offers decentralized cloud storage. Therefore, data or information stored in the Filecoin blockchain is more easily retrievable and, at the same time, hard to censor.
By being decentralized, Filecoin allows participants to be the custodians of their data, and it is easily accessible to anyone who can access the internet throughout the world.
Who is Filecoin's founder?
The Filecoin network was founded by Juan Benet, an American computer scientist responsible for creating the Interplanetary File System (IPFS). Benet is also the founder of Protocol Labs, which he founded in 2014.
How to buy Filecoin
Filecoin is available to buy on Binance, Coinbase, Huobi Global, and many more reputable exchanges. Also, most exchanges let you swap between cryptocurrencies free of charge, making it easy to trade cryptocurrencies quickly.
Create an account with your chosen exchange. You'll need to enter your email and create a password. You should also set up 2-factor authentication to improve your account's security. Depending on where you live, you may need to complete identity verification before you can begin trading crypto. Some information to have ready includes your Social Security number, driver's license, and home address.
Buy a wallet (optional). No matter which trading platform you choose, you shouldn't store your crypto on an exchange. Cryptocurrency exchanges hold custody of their investors' funds, making them large targets for cryptocurrency hackers. Many cryptocurrency trading platforms have been hacked in the past, presenting a real risk to crypto investors.
When you want to sell your Filecoin, you'll need to send your coins from your cryptocurrency wallet to your exchange of choice. As long as your bank account is connected to your crypto exchange, you'll be able to transfer your funds to and from your bank as you choose.
Where to Store Filecoin
Here are some wallets with FIL support that you might consider: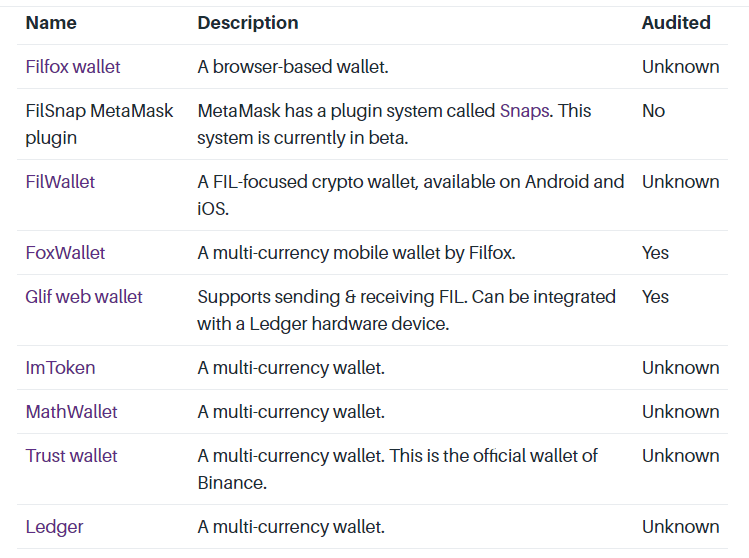 Conclusion
Based on our price prediction provided, it is clear that there needs to be a consensus regarding price predictions for Filecoin (FIL). Several factors, such as project updates, technological advancements, legal status, and the cryptocurrency ecosystem, will impact its future performance. We recommend conducting your research before investing in this token (DYOR).
Where can I buy Filecoin (FIL)?
You can buy Filecoin on Coinbase, Binance, Kraken, and Huobi Global.
Where can I safely store Filecoin?
You can safely store Filecoin on your Math wallet. If you are already running your own lotus node, you can also manage FIL wallets from the command line. Filecoin provides support for some of the wallets enumerated here..
What's the FIL price in 10 years?
The forecasted Filecoin price in 2032 is a maximum of 161.81 and a minimum of $132.97.
Disclaimer. The information provided is not trading advice. Cryptopolitan.com holds no liability for any investments made based on the information provided on this page. We strongly recommend independent research and/or consultation with a qualified professional before making any investment decisions.