Dogecoin price line sketches its 1-Day graph in the price range of $0.00203824 to $0.00221585 on December 14-15.
Dogecoin Price 24-Hour Analysis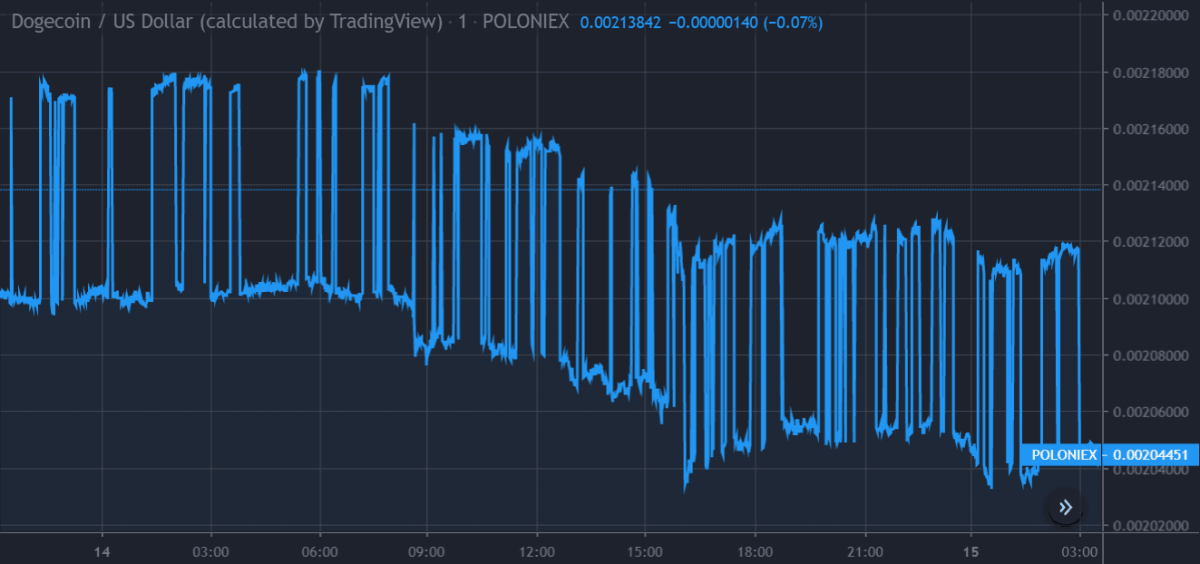 At the start of December 14, Dogecoin climbed towards the $0.00218000 mark, as it continued to vary between $0.00210000 and $0.00218000 till 9:00 GMT when it was subjected to a bearish movement. At this point, the cryptocurrency lowered its lows to $0.00208000, and its highs to $0.00214000. In the last quarter of December 14, Dogecoin saw another bearish decline, where it landed its highs above the $0.00212000 mark and its lows at $0.00204000. Currently, the cryptocurrency trades at 0.00204451 US Dollars.
Moving Average Convergence Divergence
Dogecoin Price Chart by TradingView
The RSI has shown multiple conditions for the coin where it was overbought. The RSI was also seen above at a day's high of 96.36. At the time of writing, the RSI lies at 40.18.
Pertaining to the low trading values of Dogecoin, the 20-Day Exponential Moving Average (EMA) lies at $0.00204539, whereas the 50-Day Moving Average (MA) lies above the EMA, at $0.00205126.
Featured Image Background Photo by Jarren Simmons.