Decentralized Exchange: Demystifying the process
Decentralized exchanges permit people to invest in exchanging crypto tokens directly among themselves. The article explains the complete landscape of this exchange type for informational purposes.
Also Read:
• Best Crypto Exchange: Coinbase Vs Bitstamp
• Bitmex Review: Best Crypto Exchange Platform?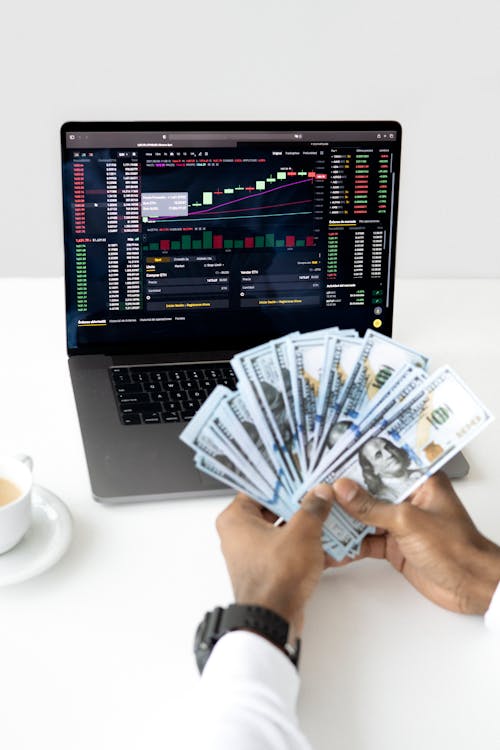 Let's dive into the panorama of the decentralized exchange beginning with the understanding of this term.
What is a decentralized exchange?
Decentralized exchange is one of the three current types of crypto exchanges, namely decentralized finance or DEX, Centralized or CEX, and Hybrid exchange. Unlike other exchanges, it is a place where users can swap the desired crypto token with their peers without the involvement of any intermediary.
So, this allows users to perform direct transactions securely without the hustle of signups and the exhausting wait for days. But, how does it all work?
Centralized and decentralized exchanges are related. To have an accurate understanding of decentralized exchange, one needs to know centralized exchange sufficiently. For this purpose, we'll quickly be reviewing the definition and functioning of centralized exchange first.
What is a centralized exchange?
The influence of the 'centralized' in centralized crypto exchange refers to the involvement of the third person or intermediary. Like the example of a bank set up where a person puts his trust in a bank for money, both the buyers and sellers in cryptocurrency exchange believe in the third person for handling and dealing their investment, assets, and tokens by providing private keys of their wallets.
What are the reasons for a centralized exchange?
People rely on this exchange type for two reasons; security and monitoring. Security for conducting the transactions entirely & safely. Monitoring for providing transactors the required and trusted trading partners by using their distributed network of users.
How does centralized exchange function?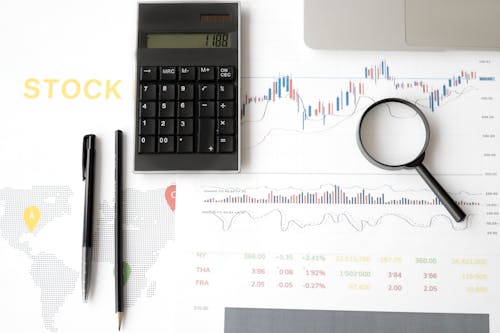 Trading on centralized exchanges is sometimes a days-long lengthy process. As soon as someone decides to buy or exchange Bitcoin, or any other currency, he needs to approach a centralized exchange platform like Coinbase or Binance Smart Chain or Cash app.
The sign-up stage involves firsthand verification of the candidate's identity and other necessary checks. It is crucial in avoiding any criminal happening on such sites. Then, it allows you to deposit fees through a card or wire transfer.
Funds can also be deposited as cryptocurrencies like Ethereum or Bitcoin. Please note that this process may sometimes take longer than expected (unlike for truly decentralized exchange). Once the account is verified & funds are deposited, the exchange will show up the price according to the order book of people selling and buying at distinct amounts allowing users to make a transaction by paying off trading fees beforehand.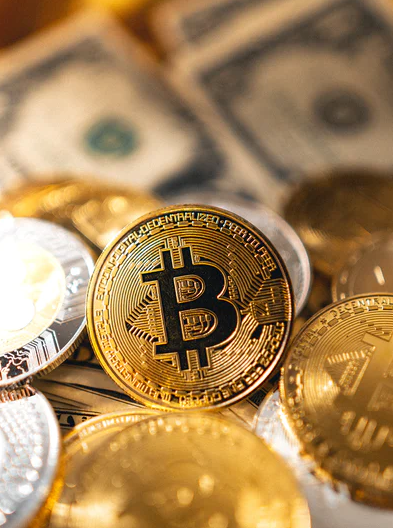 After you have traded successfully, the currency you have traded for your money or token like Bitcoin will be shown in your account. However, you don't hold that. It is because you have entrusted the central authority of the custodian to the exchange you have signed up for.
That is why any activity you do occurs within the data structures of the centralized exchanges. Exchanges store and monitor cryptocurrency in digital wallets.
It ensures the safeguard of people's holdings who might face loss in digital currency simply forgetting the key to the wallet. Now, here is the functioning of the decentralized exchange.
How does trade work on decentralized exchange?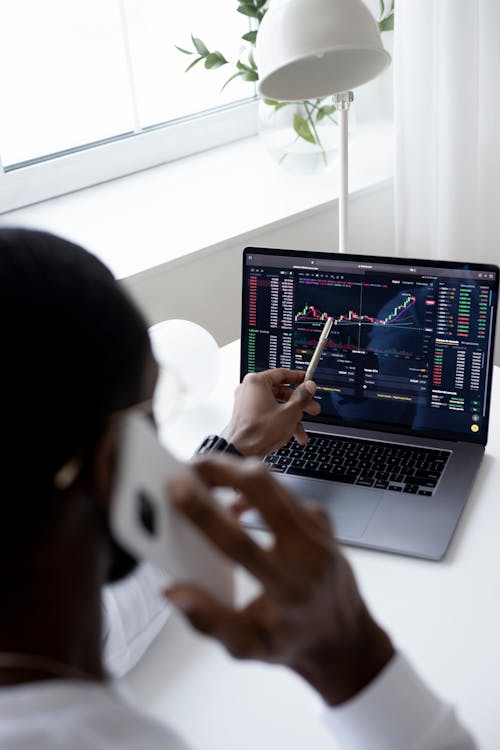 Decentralized exchange dismissing the involvement of the third person (exchanges) in a centralized exchange introduces a new notion to crypto exchanges. Taking a different approach, it employs automatically executed smart controls for facilitating the trade of digital assets among individuals without taking hold of them in real life.
It often paves the way for instantaneous trades to happen at the best prices. So, DEX is based on a non-custodial framework that puts you in charge of managing the wallets you own and their private keys.
How does a decentralized exchange manage trade without taking control of coins?
Decentralized margin trading handles all of this intelligently with the help of effective mechanisms. Order books, aggregations tools, and liquidity providers are the most well-known Defi mechanisms. Various decentralized platforms employ these mechanisms to facilitate trading.
Order Books
Similar to centralized exchanges, decentralized exchanges also operate on order books. However, its order books are entirely decentralized. For each digital asset, these order books put together all the currently available buy and sell offers. The variation of the different prices reveals the credibility of the order book and the corresponding market price. DEXs handle order books in two different ways.
On-chain order book
In this, each transaction is noted onto a blockchain. It includes the request to buy or deny a purchase in addition to the original price. This chain helps but can make the purchase more expensive and steady for putting everything on the blockchain.
Off-chain order book
Each transaction is not written on the blockchain. Instead, the off-chain order book only accesses the final transaction there. As all the other orders are not kept a record of, it can sometimes lead to a chain of security issues. However, off-chain remains less costly and steady.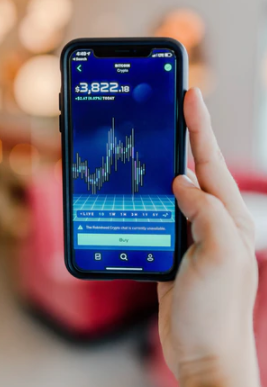 Some first-generation decentralized sites or apps that employ order books are Tomo DEX, dYdX, Binance DEX, Nash Exchange & Vitex.
Swaps
Swaps are the instantaneous trades executed between the user's wallet. These are the liquidity pool protocols used to find out the pricing of any asset. This process came to be known as a swap for its peer-to-peer and instantaneous nature.
The 2nd generation of decentralized exchanges uses liquidity pool protocols or works by swapping assets, i.e., tokens. Following are some of the dex platform in the market which uses swaps.
Uniswap
At Uniswap, automated market makers, one can swap any 2 Ethereum assets, be it a token, without any hindrance on the top of the fundamental liquidity pool. This site gives buying and selling access to a large audience.
Dodo
It is also a liquidity pool. But unlike others, Dodo makes use of its algorithm of Proactive Market Maker to able to provide the required liquidity. Some other DEXs include Curve, SushiSwap, and Kyber.
Exchange Aggregators
Decentralized exchange with its dynamic approach employs various mechanisms and protocols. For instance, Gnosis protocol provides increased autonomy and security.
However, their use is also observed to be the cause of disjointed liquidity over different DEX platforms. It discourages ring trades or institutional investors who are more inclined to purchase cryptocurrency in a larger trading volume.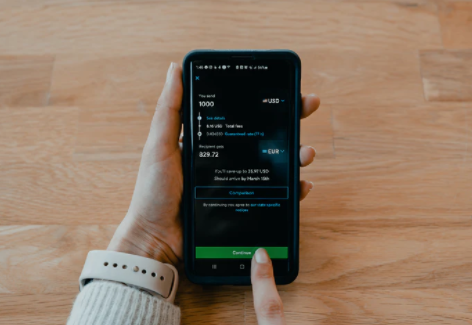 To counter this problem, DEX aggregators successfully develop tools that merge asset liquidity pools for both types of exchanges. Following are two exchange aggregators.
1. DiversiFi
This aggregator results in higher liquidity across decentralized and as well as centralized exchanges. DiverisFi employs Starware to remove the front running problem.
2. 1 inch Exchange
This aggregator strengthens liquidity pools to ensure low slippage on orders based on large volumes by aggregating liquidity of different decentralized exchanges. Ultimately, traders access the possible best price.
Advantages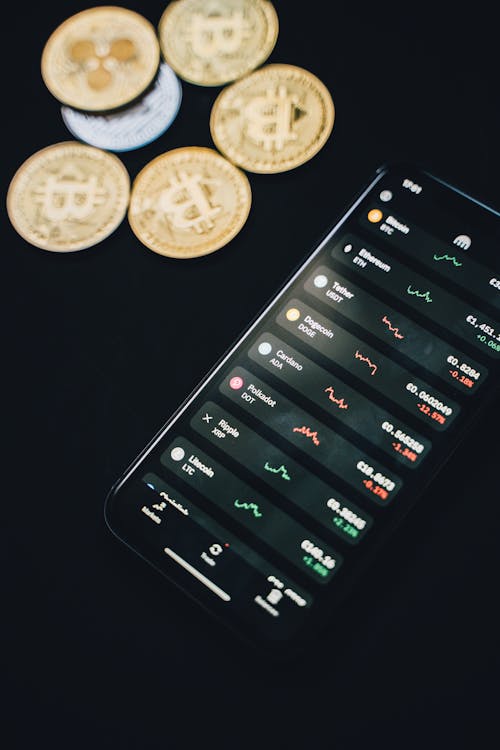 1. Privacy
It is one of the great boons for which people shift to decentralized exchanges. It provides the required privacy as it does not take hold of the user's tokens.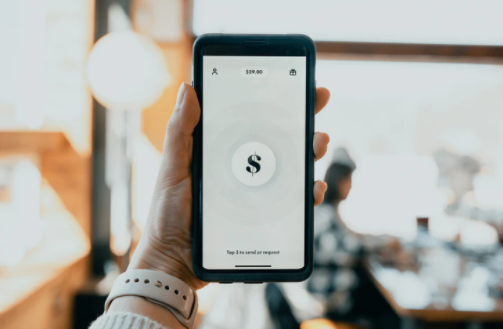 2. Various options
There are a lot of options that you can explore and make use of in the index market. These include trading token without involving any financial institution or even Bank.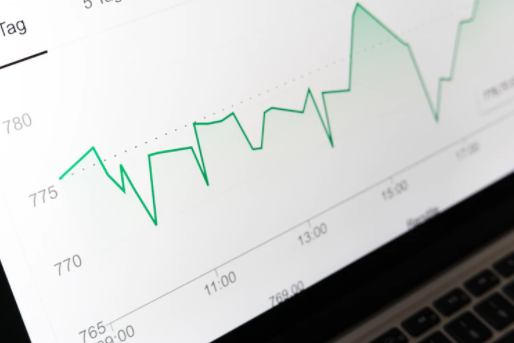 3. Decreased risk
As you own the keys to your private wallets, you are at a lesser risk of hacks. Also, you can do trading without any break, which is required in the maintenance span in centralized crypto exchanges.
Disadvantages
1. Complications
Many decentralized exchanges require tokens of the Ethereum network to work as a looping exchange, requiring the trader to do an extra step of conversions before they can trade.
2. Only Cryptocurrency Assets
Decentralized exchanges are limited to only cryptocurrency assets. So, owning a cryptocurrency asset or token is crucial to be to use a decentralized exchange.
3. Lack of Customer Service
You are responsible for your money and token bin all the communities comprising DEX users because the developers do not link to users.
Conclusion
Although Centralized exchange owns the leading position in the market, the decentralized exchange is also fast approaching people with its peculiar perks. While CEX is an authorized exchange type for buying and selling your tokens, DEX is a non-custodial trading site. However, this is the user's choice to prefer privacy and trustlessness of decentralizing trading or guaranteed custody of centralized trade.
[the_ad id="48512″]
Disclaimer. The information provided is not trading advice. Cryptopolitan.com holds no liability for any investments made based on the information provided on this page. We strongly recommend independent research and/or consultation with a qualified professional before making any investment decisions.