VVS Crypto Price Prediction 2023 – 2032: Is VVS Finance a Good Investment?
VVS Crypto Price Prediction 2023 – 2032
Cryptocurrency projects are gaining more and more popularity as time goes on. Many people are interested in what will happen to the prices of these projects in the future. Will VVS Crypto price prediction help shine a light through the crypto winter?
VVS Finance is presently partnered with Crypto.com (CRONOS), a cryptocurrency exchange platform that supports all kinds of crypto transactions like staking, trading, etc. On April 27th, 2022, VVS announced 11 tokens that added liquidity to the CRO pools, each can be withdrawn any time.
VVS Finance is currently the most significant project on the Cronos chain. Late in July 2022, the VVS Finance price was up by 4 percent in today's trading session, wiping out losses and setting a new weekly price high. Like almost all other cryptocurrencies, VVS Finance found its footing in July and is already up 22 percent for that month.
How much is VVS worth?
Today's VVS Finance price is $0.000004 with a 24-hour trading volume of $823,549. VVS Finance is up 0.87% in the last 24 hours. The current CoinMarketCap ranking is #233, with a live market cap of $126,046,084. It has a circulating supply of 33,645,271,000,987 VVS coins and a max. supply of 100,000,000,000,000 VVS coins. (Updated as of this writing 20 March 2023, 17 GMT)
With a careful evaluation of this VVS Crypto Price Prediction guide, you can determine whether the VVS Finance token is a good investment. When you've joined their decentralized finance movement, you can take control of your finances and earn sparkly VVS rewards.
Also Read:
What is VVS Finance?
VVS Finance Coin is one of the most successful decentralized finance projects. VVS Finance is the entrance to the decentralized finance revolution, according to data from the project's website. With VVS Finance, users may take control of their money and earn VVS rewards. VVS Fiance strives to make DeFi easy and accessible to billions of people with low fees, quick transactions, and competitive payouts.
VVS Finance stands for Very, Very Simple DeFi trading for all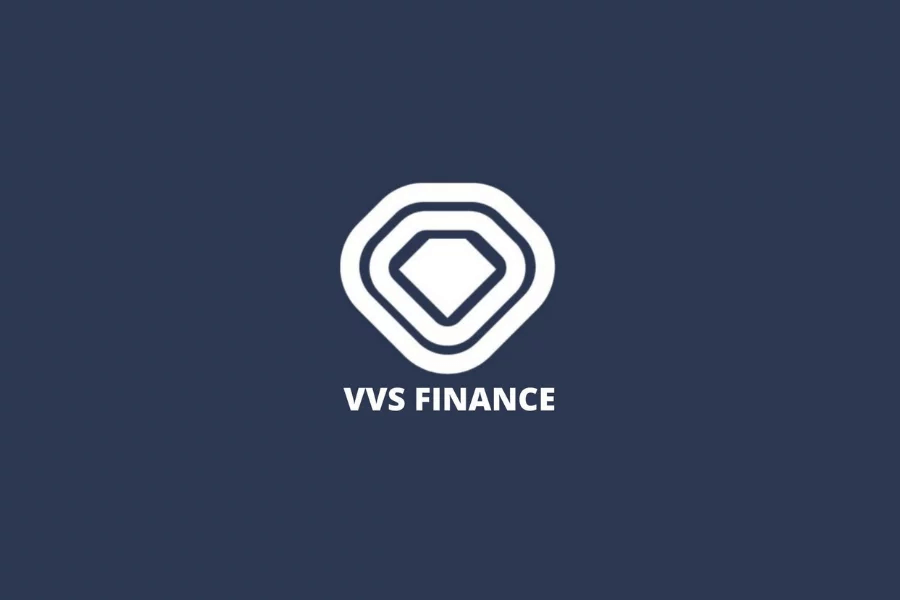 The VVS Finance protocol is a set of smart contracts deployed on the Ethereum blockchain. The project aims to make DeFi trading easy and accessible to billions of people worldwide. As a result, VVS (very, very Simple) Finance was born.
VVS Finance, backed by blockchain accelerator start-up Particle B, is ranked the 37th-largest cryptocurrency decentralized exchange (as of 1 August 2022) and provides various services, including staking, trading, and derivatives. The project claims it is a one-stop shop for customers to trade tokens and earn substantial returns easily. A decentralized exchange (DEX) deploys built-in market-making (AMM) on the Cronos chain. Users can make money through trading and, according to VVS Finance's website, may do so by being both a liquidity provider and a VVS miner. A smart contract is used to bring liquidity/assets from Liquidity Providers.
Liquidity providers who own a pair of assets can receive Liquidity Provider (LP) tokens as proof of ownership. They can receive 0.2% transaction fees when the pair is traded, depending on how much liquidity they have supplied. Holders of liquidity provider (LP) tokens may also stake them to earn VVS rewards.
The VVS Finance platform has been linked to Zapper Studio, according to official VVS Finance news. After this integration, users can keep track of their VVS balances on the Zapper dashboard.
How does VVS Finance work?
VSV Finance was created to make sophisticated protocols accessible to everyone. It's the most user-friendly DeFi platform, allowing you to swap tokens, earn high rates, and have fun. Unlike a regular centralized exchange, VVS Finance is an Automated Market Maker Decentralized Exchange, so there are no middlemen or order books.VVS Finance has fine-tuned its Token Economics to incentivize all parties to promote the platform's long-term viability and success.
The VVS Finance protocol's governing token is the VVS Token, which introduces Bling Swap, Crystal Farms, Glitter Mines, and the upcoming Initial Gem Offering (IGO). It is based on an emissions model, where 50 trillion VVS are produced in the first year, then halves every year after (e.g., 25 trillion second year), with block emission dependent on technical chain design.
The VVS Token is used to power the ecosystem and give users access to premium features. It also regulates supply, providing price stability while still being deflationary.
The team behind VVS Finance
Not much is known about the VVS Finance crew, but the following information aims to shed light on this mystery.
Refer to themselves as the "Craftsman."
Origin from a "deep product design background."
Would debut the best DeFi protocols to the masses.
VVS Finance has established several high-value partnerships, including with the Crypto.org and Crypto.com ecosystems, which have bolstered its position as a leading blockchain financing company. It also participated in Particle B Incubation, an initiative dedicated to developing up-and-coming DeFi projects.
What is the VVS Foundation?
VVS Finance focuses mainly on proven and audited protocols. The idea is to take the best protocols and make them even better while making them more accessible to users. The VVS Foundation was created to help support this goal. As a decentralized finance initiative, VVS's team has real-world applications that make the VVS Finance token valuable.
The VVS Foundation is a non-profit entity created to help support and grow the VVS Finance ecosystem. The foundation provides funding for initiatives that promote the development of the VVS protocol, as well as education and awareness around decentralized finance.
What makes VVS Finance unique?
In a nutshell, the platform's unique features, such as Bling Swap and Glitter Mining, allow it to provide a distinct flavor to users. Here are some of its most essential characteristics:
Liquidity Provision
You can become a Liquidity Provider (LP) on the VVS platform, a third-party entity that provides liquidity. They earn two-thirds of the swap fees in that pool (in proportion to the number of tokens they contributed).
Crystal Farming
LP token holders may earn even more incentives by staking their tokens using Crystal Farming. The payouts are usually much more significant than we see in traditional centralized yield accounts. This functionality currently supports the following pools:
It's critical to remember that crystal mining payouts will only be accessible for a limited time. The VVS team has stated that it will give a set amount of freshly minted $VVS to early adopters and pioneers during the project's early phases. However, with time, as the VVS ecosystem matured, the advantages would lessen and be accessible to a more significant number of individuals.
Bling Swap
Swapping tokens for a fee of just 0.3 percent (as opposed to the usually centralized exchanges with conventional order books) is possible via this interface. Users must pay a trading charge of 0.3% to liquidity providers and the platform.
Glitter Mines
This staking service allows you to stake your VVS tokens and earn a return on your investment. The current annualized ROI for glitter mining is about 10 percent, but this number may change over time.
It's also worth noting that the VVS team has been working on an upcoming Initial GemOffering (IGO). This would be the first-ever IGO on Binance Smart Chain (BSC), giving users a chance to get their hands on some of the rarest gems in the VVS ecosystem.
Glitter mining is a craft that may be done in three ways:
Auto-VVS automatically compounds the $VVS you stake, ensuring that you make even more $VVS.
You may also use a manual VVSL or VVS with no automation. You'll have to manually harvest your rewards and compound them back into the mine.
You may participate in xVVS partner mines by staking the xVVS governance token, which you can acquire after participating in all three stages of the mine opening period. Note that you must harvest your rewards manually.
VVS Crypto Price History
VVS Finance historical data reveals that the token was launched on 22 November 2021, and the prices increased to $0.0001542. Since the prices have moved in a sideways manner with some corrections. By January 2022, VVS's price declined to $0.00002382.
On 10 February 2022, the digital currency began trading for $0.00004303 before plummeting to $0.0000263 on 24 February. On 18 March, the coin sold for as low as $0.00002126. However, as the broader crypto markets began to show signs of recovery at the end of April 2021, the price started to climb. On 28 March 2022, the coin traded at $0.00002833, but the rise was not permanent. The crypto fell even further in May and closed the month at $0.00001949.
The 18 June market crash saw VVS prices plummet to lows of $0.000004955and since then; the prices have been fluctuating around that level and the current resistance of $0.000008315.
Where to Buy VVS Crypto?
VVS Coin is available on the Crypto.com exchange, where it was first introduced. The top crypto trading platforms are Crypto.com, Bitget, and VVS Finance if you want to include VVS Coin in your cryptocurrency portfolio. There will be many more crypto trading platforms that will list VVS Finance Coin in the coming months. It would help if you inquired about your local cryptocurrency exchanges.
You can connect your wallet to these wallets to buy and store your VVS crypto:
VVS Crypto Technical Analysis
Despite VVS Finance's recent strong performance, it still faces significant challenges due to the bearish trend in the overall crypto market. The collapse of crypto bank SVB and USDC's loss of the dollar peg have led to concerns in the market, resulting in large selloffs by whale investors and a pessimistic outlook for the VVS token's price.
Moreover, the regulatory scrutiny of the crypto industry by the Securities and Exchange Commission (SEC) is uncertain and could cause a market crash at any moment. To help investors navigate current market conditions, our VVS token price forecast employs advanced technical indicators and provides a comprehensive analysis of the potential risks and opportunities associated with investing in VVS Finance.
CoinMarketCap reports that the current price of the VVS token is trading at $0.000003773, showing a minor downturn of nearly 0.33% from yesterday's price. Our technical analysis of the VVS token suggests that this cryptocurrency could soon build bearish momentum, leading to new lows as it experiences solid volatility in line with the overall bearish trend in the crypto market's sentiment. Looking at the daily price chart, VVS Finance is struggling to trade above its EMA-50 trend line at $0.000003822, facing rejection near its immediate resistance level of $0.00000379.
However, after forming a low near $0.000003131, the VVS token has taken support and is making an effort to surge above the 23.6% Fib level. The EMA-50 trend line has dropped significantly from its previous resistance level of $0.00000632 to $0.0000038, and VVS tokens are trading within a consolidation level dominated by bears. VVS Finance is currently in an extreme fear zone due to the SEC's crackdown on crypto, creating a FUD situation for investors. The Balance of Power (BoP) indicator is trading in a bullish region of 0.15, suggesting that the bullish momentum may extend if the VVS token breaks above its consolidated pattern.
The RSI-14 indicator, a popular technical analysis tool, is currently hovering just near the midline at 50, indicating a slowdown in trading volume and buying pressure. This could lead to a test of resistance near the 31.6% Fib levels. Additionally, the MACD line has formed a stable pattern on the chart, with bullish candles appearing above the signal line, indicating constant buying pressure in the VVS token price chart. However, the SMA-14 does not promise a bullish comeback as it hovers below the RSI line, which could trigger a short-term bearish retracement for VVS to bottom levels.
If VVS Finance manages to break through its resistance level of EMA-100 at $0.000004, it may continue to climb toward its Bollinger band's upper limit of $0.0000052. If it can surpass its strong resistance of EMA-200 at $0.0000056, it may attempt to climb even higher. On the other hand, if the VVS token drops below the crucial support level of $0.000003, it may face further downward pressure, possibly leading to a sharp decline to trade near the lower limit of its Bollinger band at $0.0000023. A failure to hold above $0.000002 could lead to a more significant bearish trend, potentially resulting in VVS token trading near $0.0000018.
VVS Crypto Price Prediction by Cryptopolitan
| | | | |
| --- | --- | --- | --- |
| Year | Minimum ($) | Average ($) | Maximum ($) |
| 2023 | 0.00000418 | 0.00000434 | 0.00000522 |
| 2024 | 0.00000603 | 0.00000625 | 0.00000721 |
| 2025 | 0.00000865 | 0.0000089 | 0.0000107 |
| 2026 | 0.00001261 | 0.00001306 | 0.00001474 |
| 2027 | 0.00001832 | 0.00001897 | 0.00002205 |
| 2028 | 0.00002818 | 0.00002894 | 0.00003171 |
| 2029 | 0.00004008 | 0.00004124 | 0.00004864 |
| 2030 | 0.00006023 | 0.00006229 | 0.0000701 |
| 2031 | 0.00008627 | 0.00008877 | 0.00010598 |
| 2032 | 0.00011962 | 0.00012405 | 0.00014458 |
VVS Crypto Price Prediction 2023
In 2023, the price of VVS Finance is expected to reach a minimum of $0.00000418 and a maximum price of $0.00000522. According to our VVS Finance price predictions, the average trading price of VVS Finance in 2023 might reach $0.00000434.
VVS Crypto Price Prediction 2024
The VVS Finance price is expected to reach a minimum of $0.00000603 and a maximum of $0.00000721 in 2024. According to our estimates, the average price of VVS Finance in 2024 might be $0.00000625.
VVS Crypto Price Prediction 2025
According to our in-depth technical research of VVS Finance's price history, the price of VVS Finance in 2025 is expected to be a minimum of $0.00000865 and a maximum of $0.00001070. The average price of VVS Finance in 2025 might be $0.00000890.
VVS Crypto Price Prediction 2026
According to the projection and technical analysis, the price of VVS Finance is anticipated to reach a minimum price of $0.00001261 in 2026. The VVS price can reach a maximum price of $0.00001474, with an average price of $0.00001306.
VVS Crypto Price Prediction 2027
In 2027, the price of VVS Finance is expected to have a minimum price of $0.00001832 and a maximum price of $0.00002205. According to our findings, the average trading price of VVS Finance in 2027 might be $0.00001897.
VVS Finance (VVS) Price Prediction 2028
In 2028, the price of one VVS Finance is predicted to fall to a minimum of $0.00002818 and rise to a maximum of $0.00003171. Throughout 2028, the average price of VVS Finance might be $0.00002894.
VVS Crypto Price Prediction 2029
In 2029, the price of VVS Finance is expected to have a minimum price of $0.00004008 and a maximum price of $0.00004864. Throughout 2029, the average price of VVS Finance might be $0.00004124.
VVS Crypto Price Prediction 2030
According to our in-depth technical research of VVS Finance's price history, the price of VVS Finance in 2030 is expected to have a minimum price of $0.00006023 and a maximum price of $0.00007010. VVS crypto may attain an average selling price of $0.00006229.
VVS Crypto Price Prediction 2031
In 2031, the price of VVS Finance is expected to have a minimum price of $0.00008627 and a maximum price of $0.00010598. According to our predictions, the average trading price of VVS Finance in 2031 might be $0.00008877.
VVS Crypto Price Prediction 2032
According to the forecast price and technical analysis, the price of VVS Finance is expected to have a minimum price of $0.00011962 and a maximum price of $0.00014458. With an average selling price of $0.00012405.
VVS Crypto Price Prediction By DigitalCoinPrice
According to DigitalCoinPrice's VVS Finance price prediction, the price of VVS is predicted to surpass $0.00000839 in 2024, with a potential maximum level of $0.00000854, by the end of the year. However, it is also expected to reach a minimum price of $0.00000806.
In 2032, it is anticipated that VVS will surpass the threshold of $0.0000708, and VVS Finance is projected to reach a minimum fee of $0.0000705 by year-end. Moreover, the VVS price has the potential to achieve a maximum level of $0.0000710.
VVS Crypto Price Prediction By CryptoPredictions.com
CryptoPredictions.com's VVS finance price forecast states that VVS Finance will commence in April 2023 at $0.0000052 and conclude the month at $0.0000056. The projected maximum VVS price during April is $0.0000075, while the minimum price is expected to be $0.0000051.
In 2027, the VVS token may reach an average trading price of $0.000014, with a minimum value of $0.0000125 and a maximum value of $0.0000184.
VVS Crypto Price Prediction By Wallet Investor
Based on current data, VVS Finance (VVS) and its market environment have been experiencing a bearish trend for the past 12 months. As a result, wallet Investor expects the VVS token to attain an average trading price of $0.000000127 in 2024, with a minimum price of $0.000000063 and a maximum price of $0.000000190.
In 2027, the website predicts VVS finance may reach an average forecast price of $0.000000018, with a minimum price of $0.000000009 and a maximum price value of $0.000000027.
VVS Crypto Price Prediction By Industry Experts
The future potential of VVS crypto is a topic of interest for both investors and experts in the field. While the market sentiment toward VVS is mixed, there are several factors that suggest a positive outlook for cryptocurrency. As VVS crypto's transaction speed and reliability may push the token by 150% this year.
Famous crypto influencer, Tryle's Crypto Pocket, predicts that by 2023, VVS Finance will reach its previous all-time high. Its average price by that is expected to be $0.0005828. By 2031, they predict the coin will be worth $0.002.
Conclusion
VVS Finance is a new cryptocurrency in the DeFi space, and it has the potential to become one of the top DeFi projects in the crypto space. The team behind this crypto project continues to develop the project's ecosystem. According to our price prediction, we expect this coin to increase in the future.
VVS Finance's future is heavily reliant on the overall development of the crypto industry. When it comes to investing in VVS, you must ensure that you are employing the proper strategy. This investment is not appropriate for those with an asymmetric risk profile. However, it remains a fantastic investment for people with a high-risk tolerance and a stable financial situation. Aside from its speculative nature, VVS provides exposure to worldwide technology and an ever-expanding ecosystem.
In terms of pricing, VVS Finance offers tremendous promising prospects. VVS is expected to appreciate in value. According to experts and industry analysts, VVS Finance might reach a high of $0.00014458 by 2032.
Is VVS Crypto a good investment?
The value of VVVT Finance is anticipated to rise, as a lack of supply typically leads to price rises. Please note that there is some risk to any investment, and the price predictions given above are just our forecasts and not investment advice. Carry out your research before investing.
What is the ATH of VVS Finance crypto?
The all-time high price for VVS Finance was$0.0001549 on 24 November 2021.
How to buy VVS crypto?
Once you have purchased Bitcoin using Coinbase, you can then transfer your Bitcoin to an exchange such as Binance to purchase other cryptocurrencies, including VVS Finance.
How can I get a VVS Finance wallet?
VVS Finance produces its own wallet software that is available for download on its website, which allows you to store VVS Finance on your computer. For maximum security, you can store your cryptocurrencies on a dedicated hardware wallet such as a TREZOR wallet or a Ledger Nano X. If you do not wish to buy a hardware wallet, you may consider using a mobile wallet such as Atomic Wallet, Jaxx, or Coinomi to store multiple cryptocurrencies with some added security benefits.
What is the rarest and brightest yield farming in the VVS farms?
The Shiny yield farming opportunity offers streams of passive income to multiply your assets.
Disclaimer. The information provided is not trading advice. Cryptopolitan.com holds no liability for any investments made based on the information provided on this page. We strongly recommend independent research and/or consultation with a qualified professional before making any investment decisions.