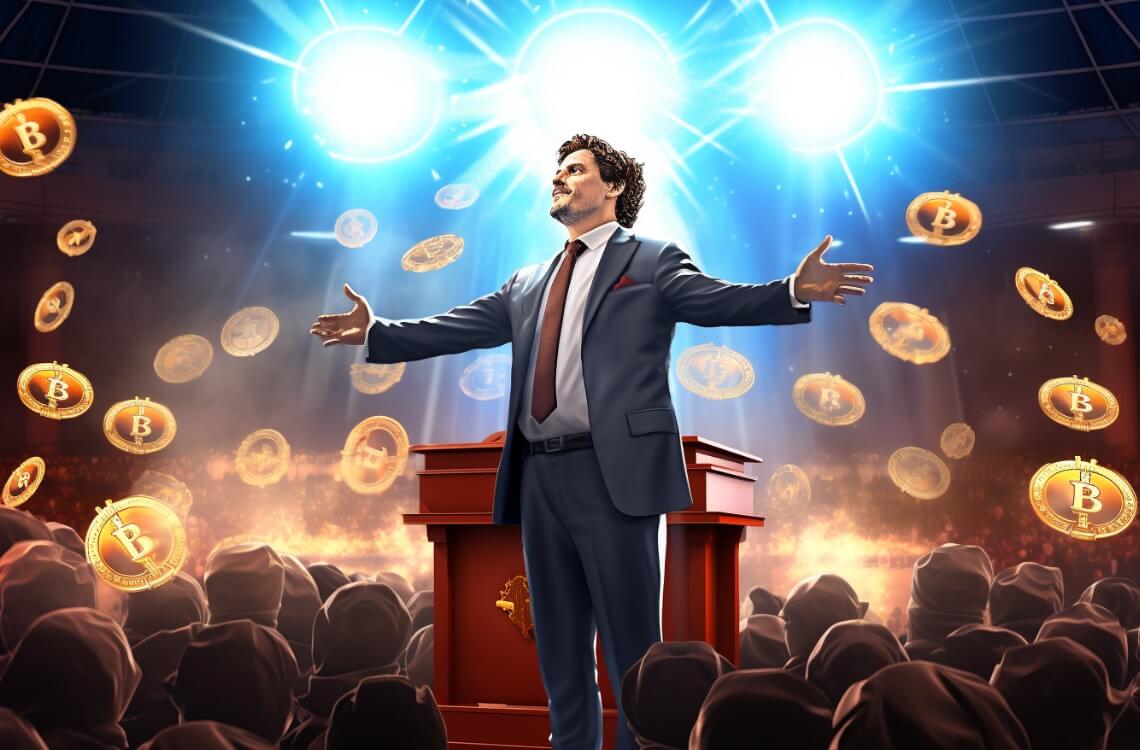 Pro-Bitcoin candidate Javier Milei surprises with lead in Argentina's Presidential race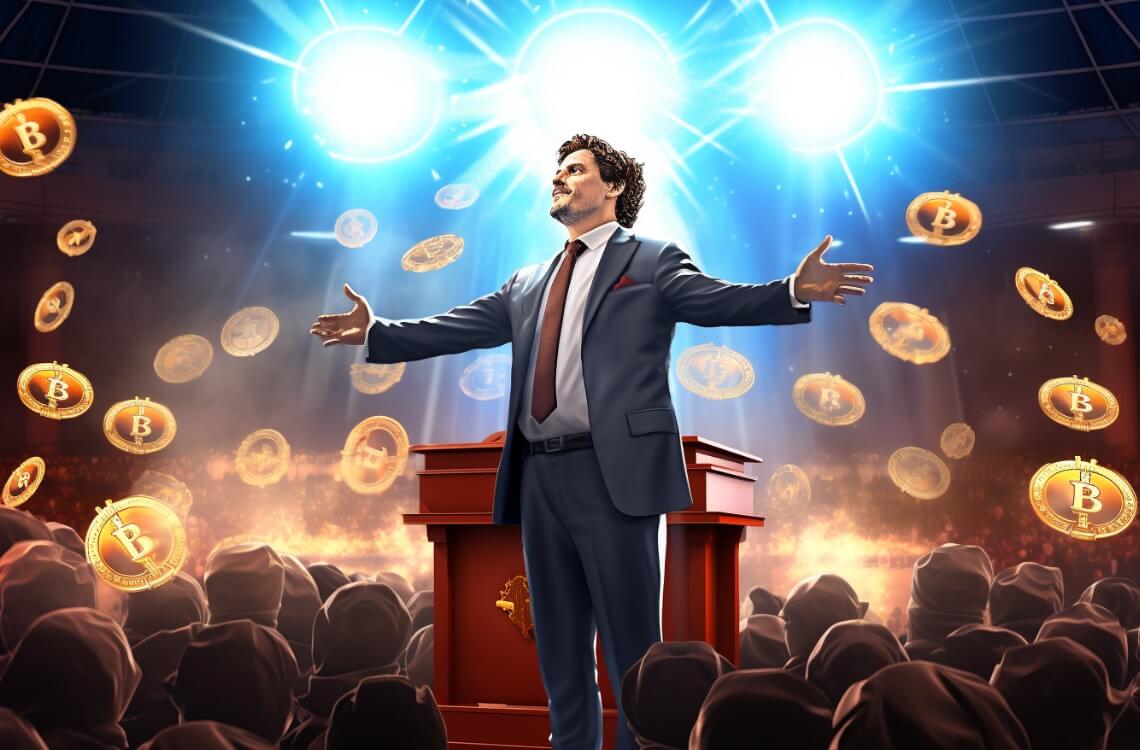 TLDR
Javier Milei, an Argentinian politician with a penchant for supporting Bitcoin and advocating for the abolition of his country's central bank, has assumed the lead in the country's presidential primaries.

Javier Milei does not advocate for Bitcoin to be used as legal tender in Argentina, as it has in El Salvador. Instead, Milei advocates for the "dollarization" of the economy.

Javier Milei is an anarcho-capitalist who calls for the abolition of Argentina's central bank, labeling it a "scam." 
Libertarian candidate Javier Milei, who has advocated for the abolition of the central bank and spoken favorably of Bitcoin, was in the lead in Argentina's presidential primary election on Sunday.
With 84% of the votes counted, Javier Milei of the "La Libertad Avanza" (Freedom Advances) party had 30.73% of the vote, compared to candidates from "Juntos por el Cambio" (Together for Change) and "Unidos por la Patria" (United for the Homeland), who received 28.14% and 26.8%, respectively.
Javier Milei leads votes in Argentina primary election
CNBC reports that the Argentine market is in a state of uncertainty as a result of pro-dollarization and pro-Bitcoin presidential candidate Javier Milei's unexpected primary election victory.
The market did not expect these numbers from Milei. I think the government will have to be very attentive to the exchange market, it will surely be a week with a lot of tension.

Dante Sica
Javier Milei, who some consider to be on the far right of the political spectrum, has been extolled by the so-called "protest voter" demographic, which includes a sizable proportion of crypto advocates.
Milei founded and runs the coalition Liberty Advances (La Libertad Avanza), whose views have been described as libertarian to far-right.
Milei identifies as an anarcho-capitalist and has advocated for the abolition of Argentina's central bank, labeling it a "scam." He also believes that the sale of human organs should be legal and denies the existence of global warming.
The central bank is a scam, a mechanism by which politicians cheat the good people with inflationary tax [hence -Bitcoin] represents the return of money to its original creator, the private sector.

Javier Milei
His pro-Bitcoin stance has been supported by many Argentine voters who are confronted with an annual inflation rate of 116% — the worst in over three decades, which is exacerbating the cost of living crisis in the country.
He was sued for allegedly promoting Coinx, an Argentine Ponzi scam accused of taking at least $800,000 in Argentine pesos. Milei denied any wrongdoing, arguing that the corporation acted in the same way that a bank would.
What is the effect of Javier Milei's win on Argentina's economy?
According to market analysts, the results could exacerbate the instability of Argentina's financial markets. A comparable unexpected primary result in 2019 precipitated a crash in bond and currency values.
The victory of Javier Milei introduces an element of uncertainty, although he must still navigate the general elections in October and a likely runoff in November. Goldman Sachs highlighted Javier Milei's support for "radical policy proposals" and his lack of political experience.
Javier Milei will face former security minister Patricia Bullrich and Peronist coalition candidate Economy Minister Sergio Massa in October. Javier Milei has frequently criticized the central bank and voiced his support for Bitcoin, stating that it "represents the return of money to its original creator, the private sector."
However, he has not advocated for Bitcoin to be used as legal tender in Argentina as it has in El Salvador. Instead, Milei advocates for the "dollarization" of the economy.
If no candidate receives more than 45 percent of the vote in the primary, the winners of each party will compete in a general election in October. In November, a final runoff election will be held if the threshold of 45% is not met.
Disclaimer. The information provided is not trading advice. Cryptopolitan.com holds no liability for any investments made based on the information provided on this page. We strongly recommend independent research and/or consultation with a qualified professional before making any investment decision.