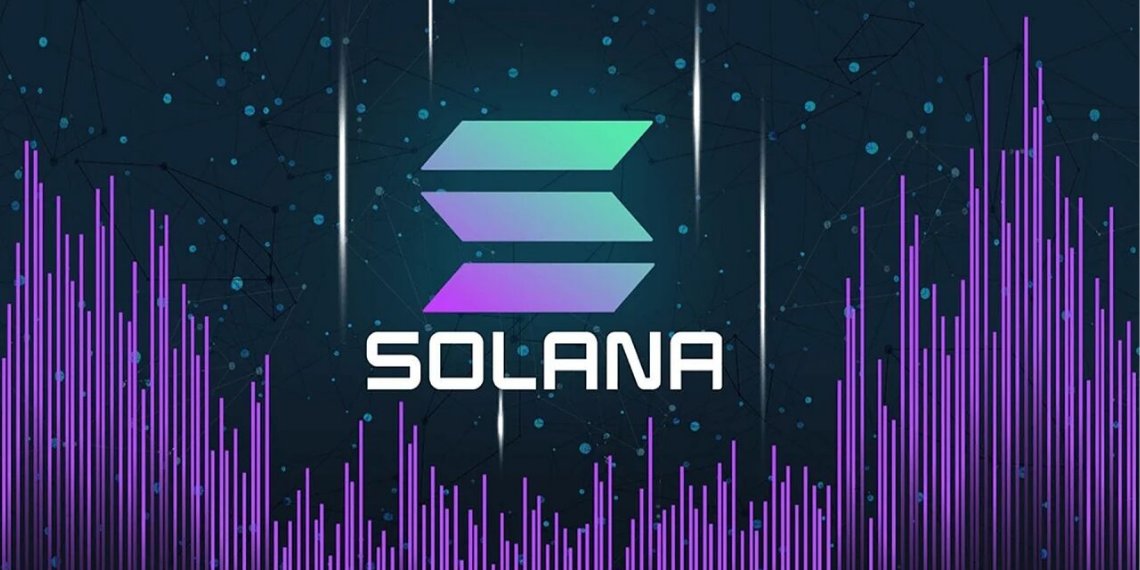 How to Buy Solana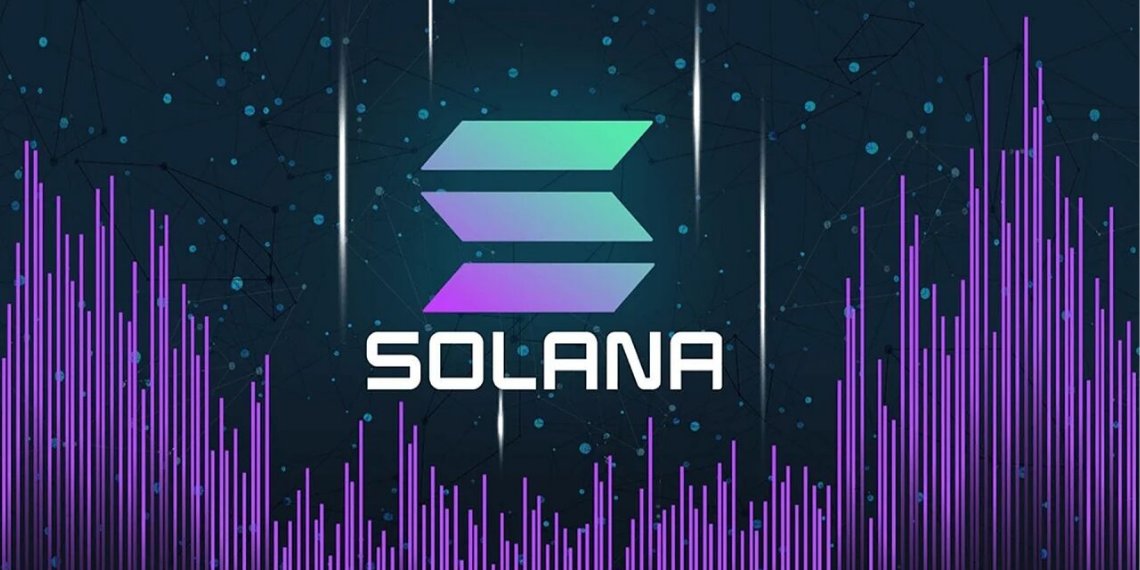 One of the hottest topics in the blockchain industry is decentralized finance (DeFi). Ethereum blockchain hosts most DeFi projects today because it is the largest blockchain network that supports smart contracts.
Due to the influx of these DeFi projects on Ethereum, transaction fees became high, and scalability became a problem. However, Solana aims to solve the scalability issues that Ethereum couldn't solve.
Solana became famous, and it was the best-performing blockchain in 2021. Its token – Solana coin (SOL) – grew nearly 2000% in 2021. Today, there are more than 400 projects on the Solana blockchain network, and these projects span from NFTs, DeFi, and many more. Again, this blockchain platform interacts with smart contracts, which power the Solana blockchain projects.
Another outstanding feature about Solana is its meager transaction fees. If you want to buy Solana and add it to your portfolio, this guide explains everything you need to know.
Also Read:
• Solana Price Prediction: Is Sol A Good Investment?
Where can you buy Solana?
One of the first things you need to consider before buying Solana is knowing where to purchase it. Many cryptocurrency exchanges sell the SOL token because Solana is one of the top 10 cryptocurrencies today. Here are the top places to buy Solana.
eToro
eToro is a regulated platform, and it is one of the best places to buy Sol tokens. This exchange platform was launched in 2007, and it services different regions across the world. Choosing eToro means buying Solana on a spread-only basis and trading Solana tokens. This means that instead of paying regular fees, your fee amounts to the difference between the buy and sell price at the time of order.
Furthermore, eToro does not charge you when you fund your account. Also, this applies when you want to withdraw. Users can use debit/credit cards, PayPal, and Neteller to invest their accounts on eToro. For users in the United States, the minimum amount to be deposited is $10. You can use this $10 to buy Solana and other cryptocurrencies on the platform.
We like eToro because it supports more than 40+ digital assets, including Solana. The exchange platform also supports traditional asset classes such as the U.S. and foreign stocks, ETFs, forex, and indices. If you want to purchase Solana and also wish to gain exposure to other cryptocurrencies, you might consider the eToro CryptoPortfolio. You can also stake and sell Solana tokens on eToro.
Crypto.com
Crypto.com is one of the most popular crypto exchanges in the market. However, the platform is cost-effective, meaning that there are no additional charges when you purchase cryptocurrencies. One beautiful feature of this platform is that it allows users to open an account quickly, although new users will have to complete a verification process.
Again, Crypto.com allows debit/credit cards to purchase cryptocurrencies on the platform. Crypto.com waives deposit fees for the initial 30 days after opening an account for depositing fees. After the initial 30 days, the platform charges 2.99% if you buy Solana or any cryptocurrency with a debit card.
In addition to Solana, Crypto.com allows users to trade more than 250+ cryptocurrencies. It is essential to know that Crypto.com has an earning tool for users to generate interest on idle cryptocurrency investments.
Furthermore, this platform is a mobile crypto wallet that supports more than 100+ cryptocurrencies, including Solana. With Crypto.com, you can invest in NFTs when you buy Solana and other cryptocurrencies like Ethereum.
Binance
Binance offers the cheapest way to buy Solana. However, Binance is now used by more than 100 million users, and this is due to its competitive trading fees. When you trade digital assets like Solana, Bitcoin, Ethereum, and the likes, Binance charges just 0.1%.
However, this low fee structure makes Binance a favorite among crypto enthusiasts. Binance does allow you to deposit funds via ACH and domestic bank wire for free. You need to know that while ACH withdrawals are also fee-free, domestic wires cost $15 per cash-out request.
Binance specially made a subsidiary platform, known as Binance US- for users in the United States. Using the Binance U.S. website will have more than 60 other digital currencies, including Solana. Irrespective of how you pay for your Solana investment, Binance offers a wide range of storage options.
Coinbase
Another user-friendly platform that allows you to purchase Solana coins is Coinbase. Furthermore, this platform was launched in 2012, and this established platform has since become a NASDAQ-listed stock. Coinbase has an excellent reputation in the crypto space, with tens of millions of customers on its books.
To buy SOL at Coinbase, you need to verify your identity. Then you can pay for your cryptocurrency instantly using MasterCard or Visa. Again, the deposit fees for buying Solana coin with a debit or credit card amount to almost 4% at Coinbase, which is pricey. You can also transfer U.S. dollars through ACH on a free-fee basis. Then when the funds arrive in your account, you will pay a commission of 1.49% to buy Solana.
Coinbase also offers dozens of other cryptocurrencies, including Solana, so this is a platform for crypto enthusiasts looking to diversify their portfolios. Even though the fees on this platform are high, we do like the broker for its top-notch security protocols. For instance, when you sign in to your account from a new device or I.P. address, you need to confirm access via an email code. Additionally, users need to set up two-factor authentication. 98% of clients' digital tokens are kept offline at all times.
Ways to buy Solana
The best way to buy Solana depends on your payment method. When using any of the crypto-exchanges reviewed earlier in this guide, you will get to choose from the following deposit types:
Credit/debit card
Immediately you open an account with a regulated broker like eToro or Coinbase. You will have the option to buy Solana with a credit or debit card.
When it comes to positives, this payment type allows you to invest in SOL tokens instantly, as your chosen broker will debit your card straight away and subsequently add the digital assets to your portfolio.
However, some brokers charge high fees on credit and debit card payments. For example, Coinbase charges 3.99%, while at Crypto.com – you'll pay 2.99%. eToro, on the other hand, permits USD-backed credit and debit card deposits on a fee-free basis.
Paypal
There are several options for buying Solana crypto. For example, you can complete the process at Coinbase after verifying your account.
But, fees mirror credit/debit card payments at 3.99% of the transaction amount. If you choose eToro, you can buy Solana with PayPal without paying any deposit fees.
How to buy Solana coin
We will use eToro as our broker to buy Solana in this guide. Note that eToro is SEC-regulated. The platform not only allows you to invest in Solana on a spread-only basis, but the minimum trade requirement is just $10.
Step 1: Open an account on eToro
The first step to buying SOL tokens is to open an account on eToro. Visit the official eToro website and open an account. When you click on the 'Join Now' button, a form will appear. Fill the form out by providing your contact details and full name. When you click on the 'Create Account' button, additional information is required. These details include your residential address, date of birth, and social security number.
Verify your identity by uploading your I.D. The verification process at eToro is automated, meaning that as soon as you upload the required documents, you shouldn't need to wait more than 1-2 minutes. Ensure you upload a clear copy of a state I.D. card, passport, or driver's license. For proof of your residency status, choose from a bank account statement or utility bill.
Step 2: Deposit funds into your eToro account
You will need to deposit a minimum of $10 into your eToro account before you can SOL tokens. eToro supports different payment methods such as Visa, MasterCard, and ACH. Also, E-wallets like PayPal and Neteller are supported. Again, no fees will be charged on your chosen deposit method as long as the respective payment type is dominated in the U.S.
Step 3: Search for Solana
You will see a search box at the top of the eToro dashboard. Here you can start to type 'Solana.' eToro will then populate Solana from the drop-down list of relevant markets. When you see Solana, click on 'Trade.'
Step 4: Buy Solana crypto
Add the amount of Solana you want to buy on eToro. However, this can be any USD amount from $10 upwards.
Top-notch Solana wallets to hold your SOL tokens
Now that you have learned how to invest in Solana coin, you need to think about how you wish to store your digital assets. This is because Solana tokens are generally held in private wallets downloaded in the form of a mobile app or desktop software.
It is also essential to know that some of the leading providers in this space include Phantom Wallet, Sollet, and Solflare Wallet. These wallets give you complete control over your Solana tokens, and you will be the only person to have access to your private keys.
Phantom Wallet
The Phantom wallet can be accessed through its Google Chrome extension, which is why it is a top-notch software wallet today. With this wallet, you can easily access SOL, monitor your NFT collection, and engage yourself in the world of DeFi.
The Phantom wallet also supports staking natively, which means you can delegate your SOL to a validator and begin receiving rewards. In addition, a Phantom wallet is a good option for keeping your SOL wholly safe and secure, so you may use all of the features and DAppswithout any cause for alarm.
Solflare Wallet
The Solflare wallet is an exceptional software wallet when it comes to security. This wallet also combines with the Ledger wallet to provide one of the best security features present on any feature. Solflare also has a good browser extension and can be operated on your mobile phone and desktop devices.
Also, this wallet allows you to trade, stake, save and send SOL, and it is incredibly compatible with Solana, making it an "all-in-one" solution for crypto investment.
Sollet Wallet
The Sollet Wallet is a software wallet that is easy to use and requires a link-up with the Ledger Nano X wallet to manage your SOL coins. It can also be easily accessed from anywhere, although it does not boast the best security compared to those other wallets. Sollet wallet can convert SPL coins to SQL on its own. Accessing Solana Dapps without the ledger hardware wallet connection is not recommended. This is due to the possibility of flaws in the Sollet browser plugin.
Ledger Nano X wallet
The Ledger Nano X wallet is a hardware wallet that can safely store Solana. Ledger Nano X is also popular. This wallet is easy to set up. The Ledger Live app is a valuable tool for communicating with the Ledger Nano X via the Manager table and making it easy to install the Solana app, which can be found in the app catalog.
In a few minutes, you can build the SolFlare wallet on the Ledger Nano X, which includes security features and allows you to transfer, receive, and store SOL tokens.
Ledger Nano X wallet is a very expensive wallet than other Solana-compatible crypto wallets. Still, it is worth the extra fee since it's one of the most secure hardware wallets for staking, NFTs, and Defi and for accessing many other options not available in other wallets.
Advantages of buying Solana
Solana has been one of the best performing cryptocurrencies in the past 2 to 3 years. Here are some advantages of buying this cryptocurrency.
Solana has tremendous momentum. SOL has been a top performer in 2021, rising through the ranks to become one of the top 10 cryptocurrencies in the crypto market. Solana's price skyrocketed by more than 2000%. Furthermore, Solana's technology compares to Bitcoin (BTC) and Ethereum (ETH) market leaders.
Solana network has a faster and cheaper transaction speed than Ethereum. One of the most significant selling points of Solana is its transaction speed. Solana proof of stake (POS) models verify transactions based on coin ownership. This ease of verification also helps Solana have lower fees than Ethereum. Solana's average fee is less than 1 cent per transaction.
Solana is also rapidly gaining market share in the high-growth non-fungible token world. NFT marketplace Solanart runs on the Solana network, allowing NFT buyers to enjoy faster transaction speeds and lower fees than buyers on the Ethereum network. Booming demand for smart contracts and NFTs could open the door for both Ethereum and Solana to succeed in the long term.
Solana's POS verification process is far less energy-intensive, potentially making the cryptocurrency a greener alternative to Bitcoin and Ethereum.
Risks of buying Solana
Now that we have discussed the core benefits of adding Solana to your portfolio, we also need to explore the risks.
Solana is highly volatile. Like every virtual asset, Solana is highly volatile and speculative. The digital token enjoyed highs of $260 in mid-2021, only to fall sharply to the $100 level. Although most cryptocurrency projects experienced this downfall, this still represents a valuation decline of over 60% in just half a year.
Frequent power outages. Solana has been experiencing several power outages in the past few months. These outages have negatively affected its price and growth.
Should you buy Solana?
Buying Solana depends on how well you can handle risks in the crypto market. You need to know that if Solana can compete with Ethereum in the blockchain space, it can be a good investment option in 2022. We all know that Ethereum still takes the lead and has the most infrastructure with it comes NFTs, DeFi, Decentralized exchanges (DEXs), and other automated protocols. Despite these, Solana – which is tagged the "Ethereum Killer" – has many prospects to overthrow Ethereum in the blockchain industry.
Adding Solana to your portfolio can be a sound investment strategy when prices drop. But there are some caveats. Firstly, we don't know what will happen to the crypto industry in the coming months — there's no guarantee this is the bottom. Part of the reason crypto prices soared last year was there was so much money available.
Despite Solana's price plummeting, this is an excellent time to buy, but this depends on if you believe it could be a perfect long-term opportunity. You can read our Solana price prediction to know what its future might look like.
Solana has much to like, especially when comparing its blockchain network to competitors like Ethereum. Moreover, Solana is one of the best-performing cryptocurrencies over the prior year. However, Solana is speculative and volatile, so you need to consider the risks before purchasing any tokens.
[the_ad_placement id="writers"]