The blockchain era has brought about opportunities—the biggest being the development of cryptocurrencies. That's not all; several real-life industries, such as banks and financial institutions, the health sector, supply chain management, etc., are also tapping into the streams of opportunities offered by the blockchain.
Some of the technology's most notable benefits and use cases include the transformation of cyber security, low fee international remittances and transactions, smart contracts, IoT, gaming, NFT marketplaces, medical data protection, identity security, cryptocurrency exchanges, etc.
Beyond the hype in the blockchain space, several layer-1 (base) networks like Bitcoin and Ethereum have faced limitations, including interoperability and low scalability, security problems, implementation challenges, problematic integrations, and energy-intensive algorithms. These drawbacks are being hurdled by sidechains or layer-2 scaling solutions like the Polygon network.
Note: A layer-2 blockchain, or layer two scaling solution, is a secondary or addendum framework built on an underlying blockchain protocol to enhance scalability and efficiency.
Also Read:
• Polygon Price Prediction: Is Matic A Good Investment?
• How To Stake Polygon?
What is Polygon?
The Polygon blockchain is a decentralized layer-2 scalability chain designed to run at pace with the Ethereum mainnet and transform it into a multichain ecosystem with a complete suite of scaling solutions that allow for lower gas fees and speedy transactions for all current and future Ethereum-based infrastructures. Polygon utilizes a Proof-of-Stake mechanism, and it is the only scalability solution with full support for Ethereum Virtual Machine. This blockchain-based software allows devs to build user-friendly dApps with robust security architecture.
Matic Network, as formerly known, was initially co-founded by India's premier cryptocurrency moguls, namely Anurag Arjun, Jaynti Kunani, and Sandeep Nailwal, before Mihailo Bjelic joined the team after its rebranding to become the 4th co-founding member. According to the initial co-founders of the Polygon Protocol, they developed the network to address the shortcomings of the Ethereum ecosystem, such as congestion and high transaction fees.
The cryptocurrency of the Polygon network is MATIC. It is used as fees and fuels the blockchain's operations, such as governance and staking. The adoption of the network's scaling solutions over the years increases the value of its native token. The price of MATIC has continued to surge as numerous Decentralized Finance (DeFi) protocols switch to the network's sidechain to avoid cut-throat transfer fees on the Ethereum mainnet.
Since its launch in October 2017, the Polygon crypto has seen significant upward price movements with massive gains for early birds. The current ROI of the token since its earliest known price is 27810.11%. After hitting its all-time low of $0.003012 in May 2019, MATIC has made gains of about 40,000%. It is currently the only scaling protocol ranked at #20 on the cryptocurrency market.
MATIC's performance has caught the interest of many individual and institutional investors over the years. In 2021, it became one of the most profitable crypto assets, with gains of about 14,000% in the first half of the year. With further adoptions and more interoperability solutions expected on the network, the token could continue to prove to be a solid investment instrument.
You probably want to buy MATIC already if you have come this far! Not to worry, this guide will provide you with all of the information you need to make your first purchase as a beginner.
Where can you buy Polygon crypto?
When buying Polygon MATIC tokens, it is essential to make your purchase from globally trusted and certified cryptocurrency exchanges to avoid loses and scams. Here are some of the major exchanges where beginners can readily acquire MATIC:
eToro: Our analysis of the most trusted exchanges with a secure wallet best suited to beginners looking to buy polygon crypto places the eToro exchange broker at the top of the list. The platform is regulated by the ASIC, FCA, and SEC. It offers an array of financial investment services and an easy-to-navigate user interface. The customer verification process on the exchange is simple. With eToro, newbies can quickly make MATIC purchases through various deposit options like Skrill, PayPal, Debit & Credit cards, all with zero deposit fees.
Binance: Binance is the market-leading crypto exchange in terms of trading volumes. The platform offers a lite mode that provides beginners with a simplified trading experience. Also, a pro mode with advanced trading instruments exists for experienced traders. You can deposit crypto or fiat (limited options) on Binance to buy Polygon MATIC. There is also the option to use debit or credit cards only after completing customer verification. However, not all cards are usable on Binance because the platform is partially regulated.
Crypto.com: Crypto.com exchange is another trusted platform to look at when looking for a safe and secure way to buy polygon crypto. Like eToro, the exchange's KYC process is simple, and there are various deposit methods with minimal fees. Their UI is pretty easy to navigate, and there are numerous blockchain products to explore. There is so much to unbundle, from crypto staking to DeFi and NFTs.
Coinbase Exchange: Think of the crypto exchange with the most user-friendly trading interface – that's Coinbase. The platform is publicly traded on NASDAQ, earning its reputation as a safe and trusted choice for U.S based institutional and retail investors. The platform's security architecture is top-notch, and all users must enable 2FA before they can begin trading MATIC and other assets. With as low as $5, you can make your first deposit on Coinbase. Like Binance, this exchange also offers a Pro service for avid crypto traders.
Other exchanges where you can buy Polygon crypto include FTX, Huobi Global, KuCoin, Gate.io, FMFW.io, OKX, and ByBit.
How to buy Polygon MATIC on eToro
eToro offers one of the fastest and easiest ways to acquire polygon crypto.
Step 1: Create an eToro Account
Visit the eToro crypto trading platform and click on create an account. Provide a username, email, and password.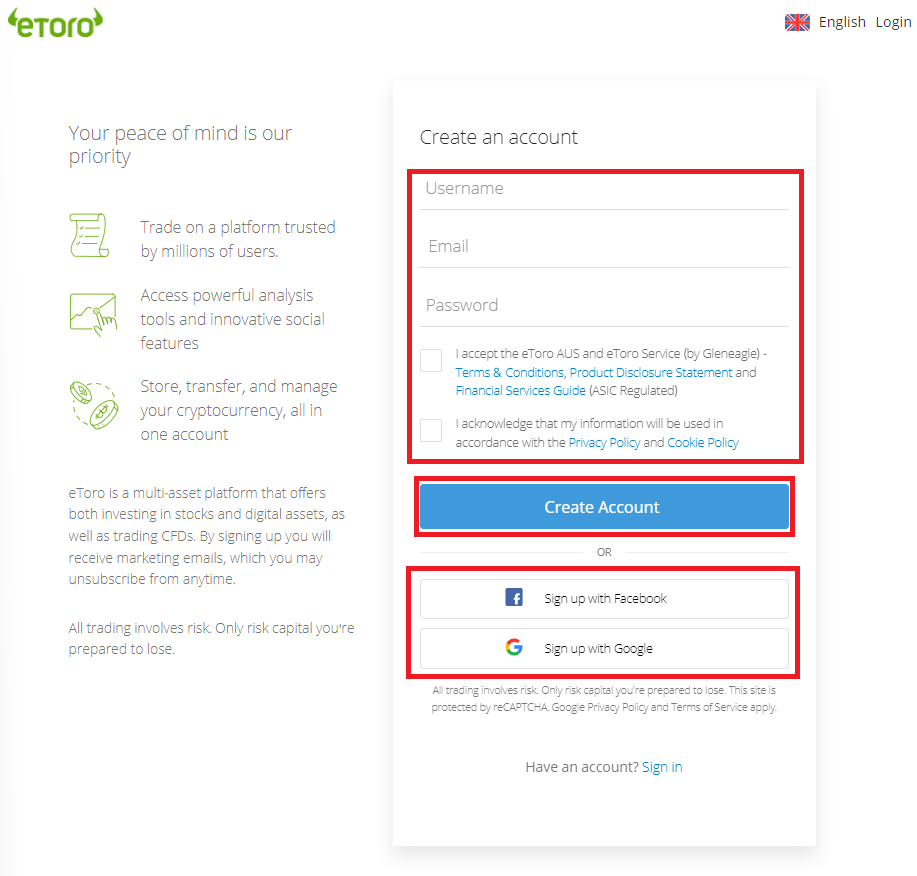 Alternatively, you can also signup with a Facebook or Google account.
Step 2: Complete KYC
After submitting your details, you must complete a mandatory customer verification process to finalize your registration. You will have to provide a valid means of identification and any document stating your address. Utility bills, bank statements, etc., can be tendered as proof of address.
Step 3: Fund your eToro account
Next, you fund your account with the desired amount in USD, GBP, AUD, or EUR by clicking on Deposit Funds at the bottom left corner. Type in the amount, select your payment option from the dropdown, fill in the other details and click Deposit.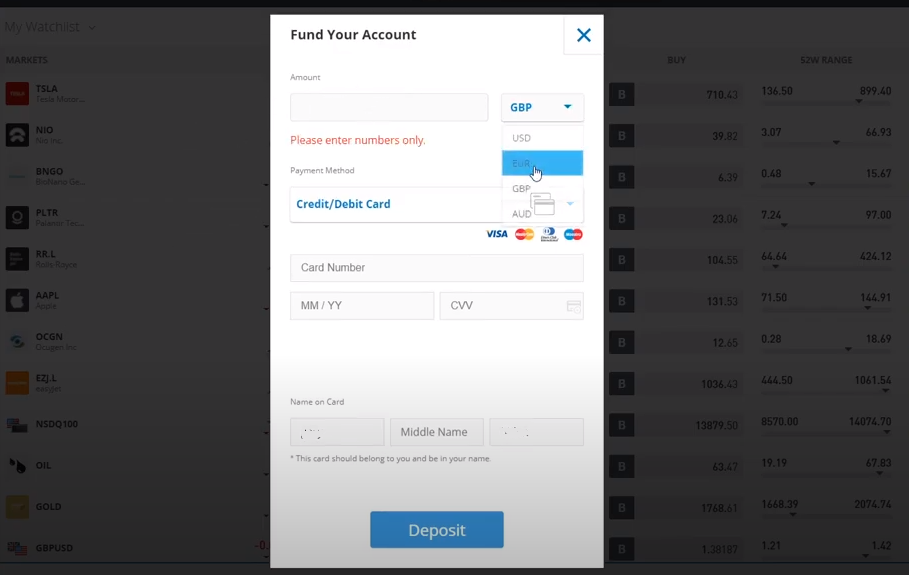 Step 4: Buy Polygon MATIC
Click on the search bar, type in MATIC or Polygon, and select Trade to bring up the purchase interface.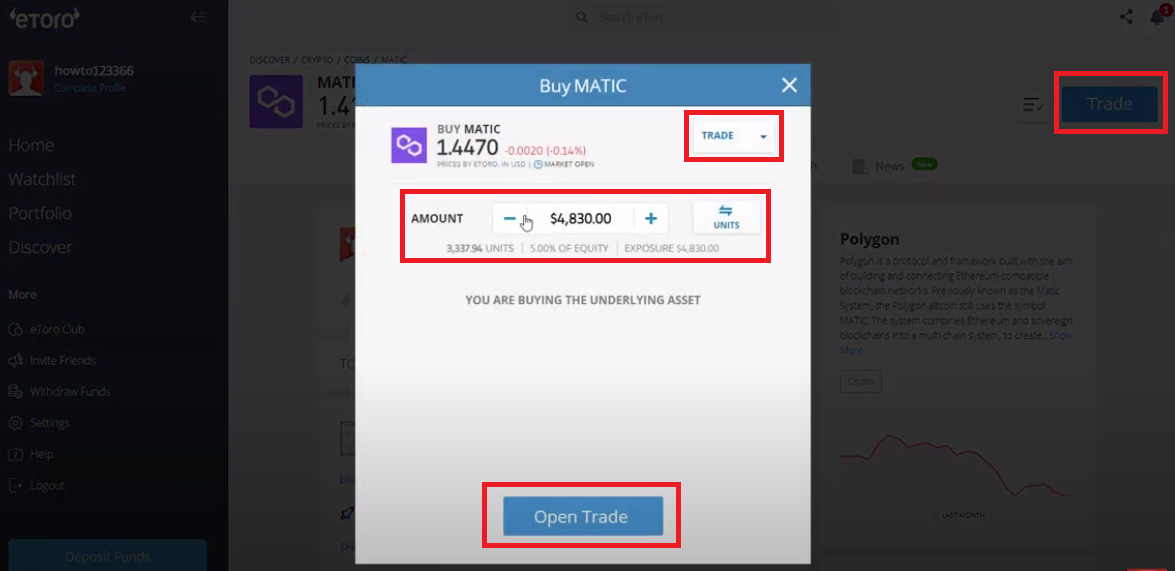 Put in the amount you want to buy, and click Open Trade.
How to buy Polygon crypto on Coinbase
Coinbase enables users to buy and sell polygon quickly; here's how to go about it:
Step 1: Register an account on Coinbase
Visit the official website of the exchange, input your email address and click on Get Started. Fill out your names and password.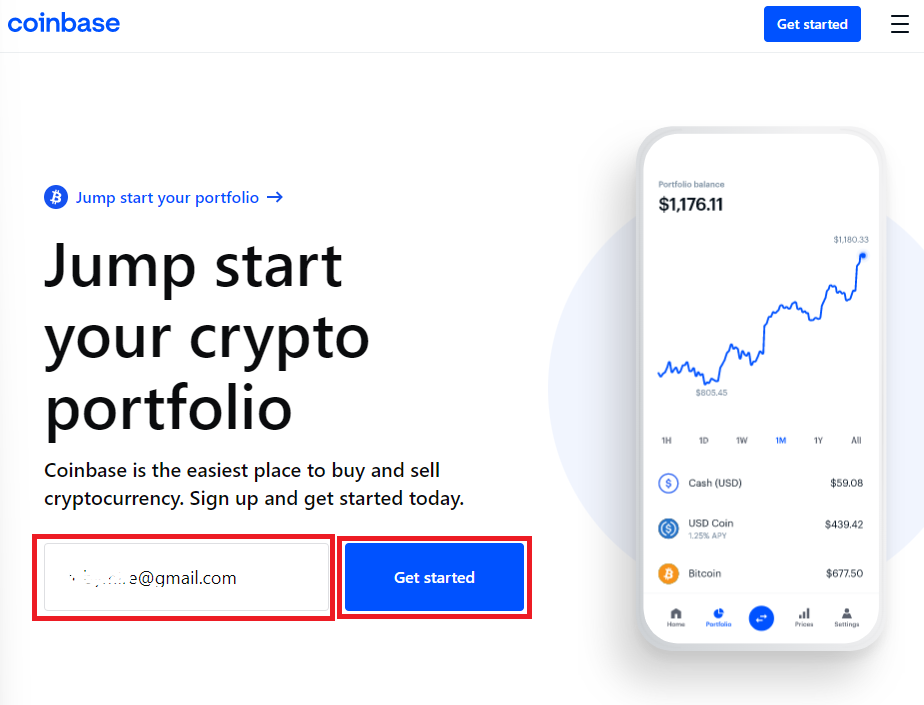 It would help if you had a valid identity and proof of address ready. Verification takes a couple of minutes to a few hours, depending on your location. Another option is the Coinbase App. Download it on your android or iOS devices and sign up.
Step 2: Add a preferred payment method
Next, click buy Bitcoin, and add a payment method on the next screen. You can add an option (bank account, wire, credit, or debit card) or choose from what's available in your region.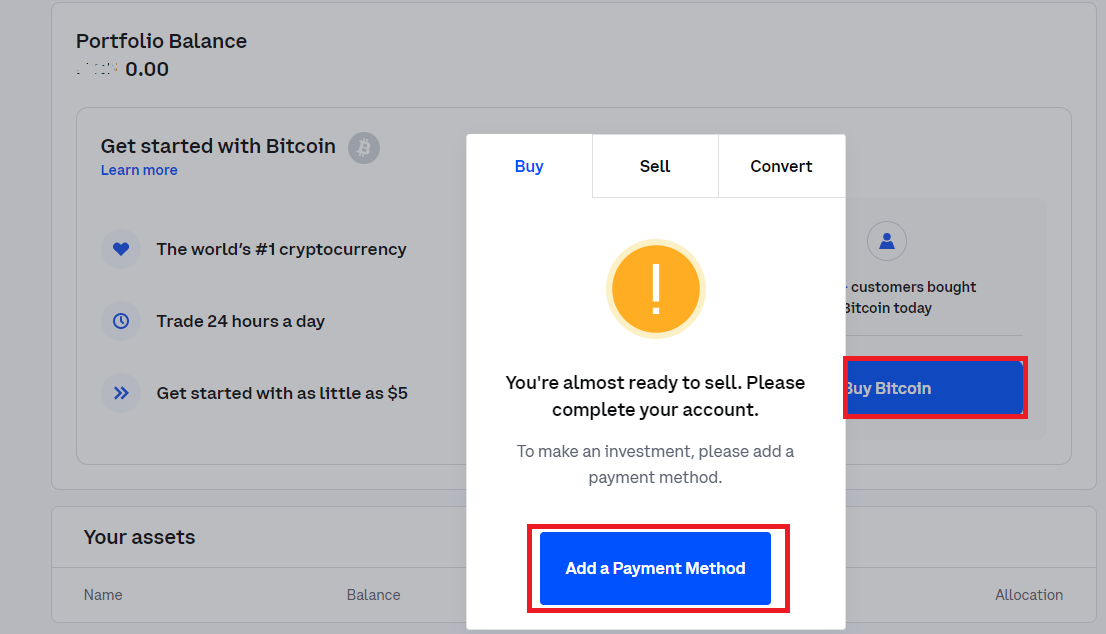 Step 3: Initiate a trade
Start a trade by selecting Buy and choosing Polygon from the list of assets to bring up the purchase interface. You can also type MATIC in the search bar instead of scrolling around.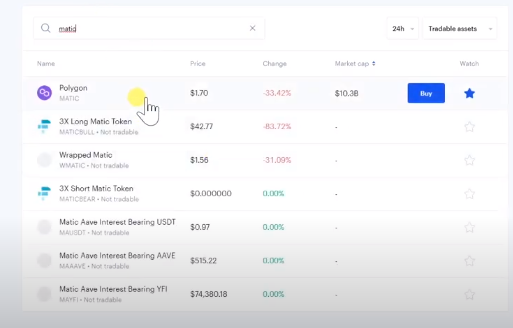 Step 4: Enter the desired volume
It's time to specify the amount of polygon MATIC tokens you want to buy. Click on custom and input the desired volume in your local fiat currency, and Coinbase Web or App will show you the equivalent amount in the polygon.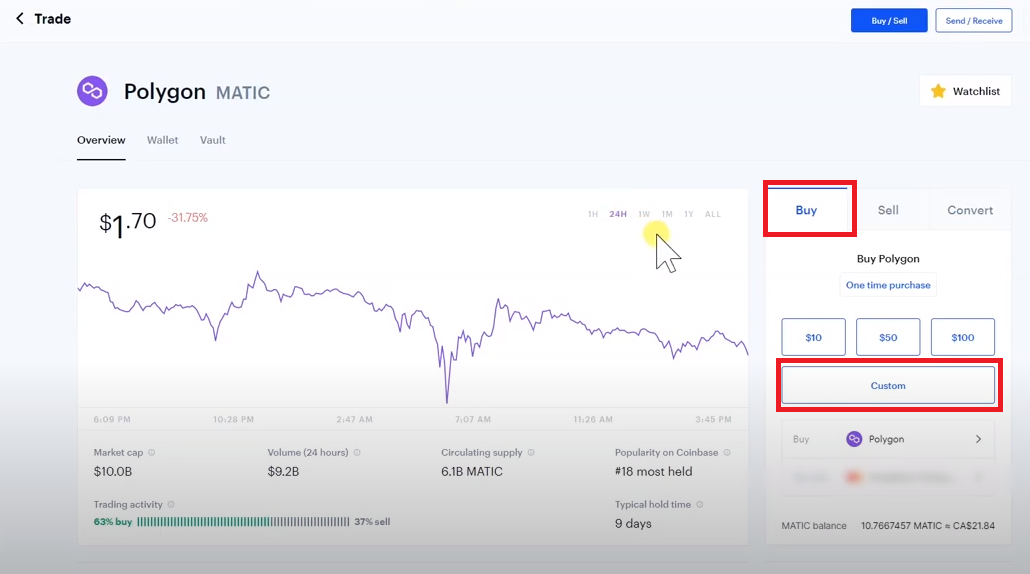 Step 5: Complete your order
Having decided on the volume to buy, click on Preview Buy to view the details of your order. If everything looks perfect, confirm the purchase, and that's it. You just bought Polygon crypto.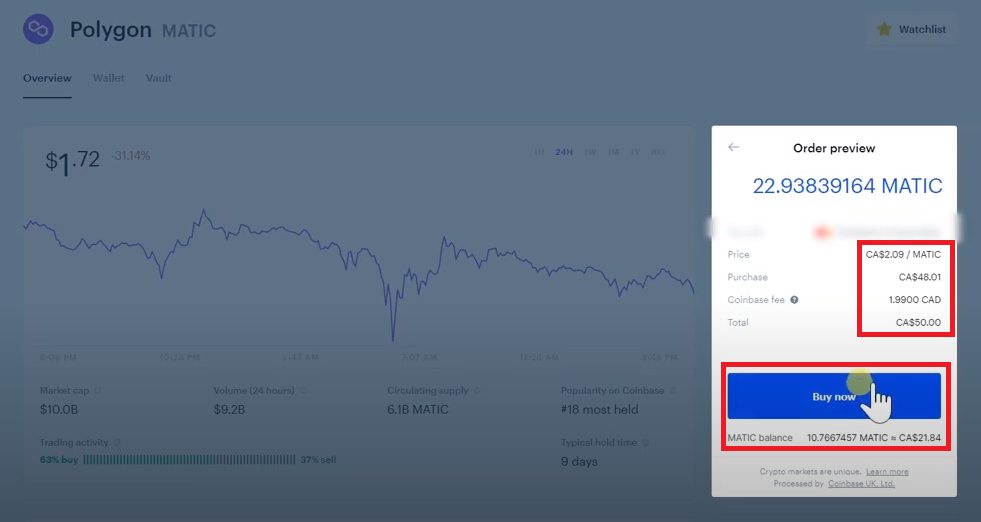 Best crypto wallets to store Polygon crypto
Storing your MATIC tokens in a secure wallet is as important as buying them in the first place. So, it's not just about purchasing crypto; you have to ensure it's safe. Unfortunately, newbie traders have frequently found themselves on the side of anything but a secure wallet, resulting in their assets hacks and losses. Hence, it is essential to understand the best way to store your MATIC token before buying them.
Users can opt for either a software or hardware wallet to hold their crypto, emphasizing compatibility, security, and ease of access. MATIC exists as a BEP2/BEP20 token on the Binance Smart Chain and an ERC20 token on the Ethereum network. Therefore, your preferred wallet must support the version of MATIC you are purchasing.
Here are some of the best and most used wallets to hold and manage your polygon tokens:
Best hardware wallet
Ledger Nano X
The Nano X is the second-gen of the Ledger wallets and one of the most secure hardware wallets. It can be linked to mobile and desktop devices via the Ledger Live application. Ledger Nano X can hold over 1600 crypto assets, including Polygon MATIC.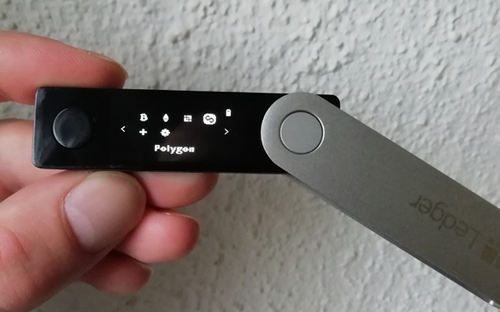 SafePal S1
The SafePal S1 wallet supports Android and iOS devices and can store over 10,000 tokens across 20 blockchain networks. It can hold MATIC as an ERC20, BEP2/BEP20, or Polygon network token.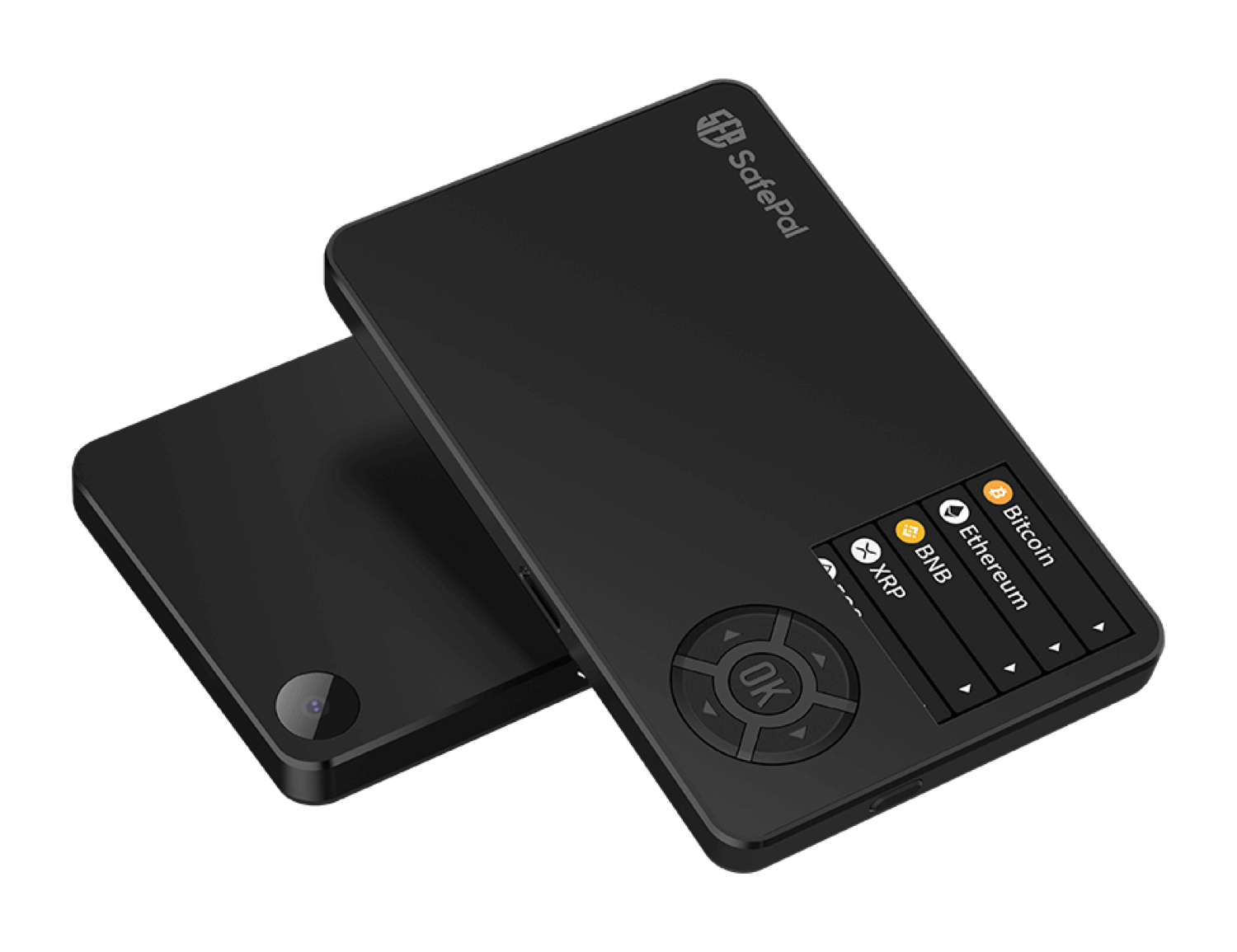 SafePal S1 is more affordable than Ledger Nano X, and it uses an air-gapped security mechanism. Transactions can only be signed using QR codes to ensure that the wallet is safe and isolated from Wifi, Bluetooth, and other connections.
In the advent of a forceful security breach, the wallet's self-destruct mechanism temporarily deletes all the data it holds, which only you can recover using your secret passphrase.
Best software crypto wallet
Trust Wallet
Trust Wallet (TW) is one of the most widely used software wallets in crypto. It supports Android/iOS devices and can accommodate many tokens, blockchain networks, and coins.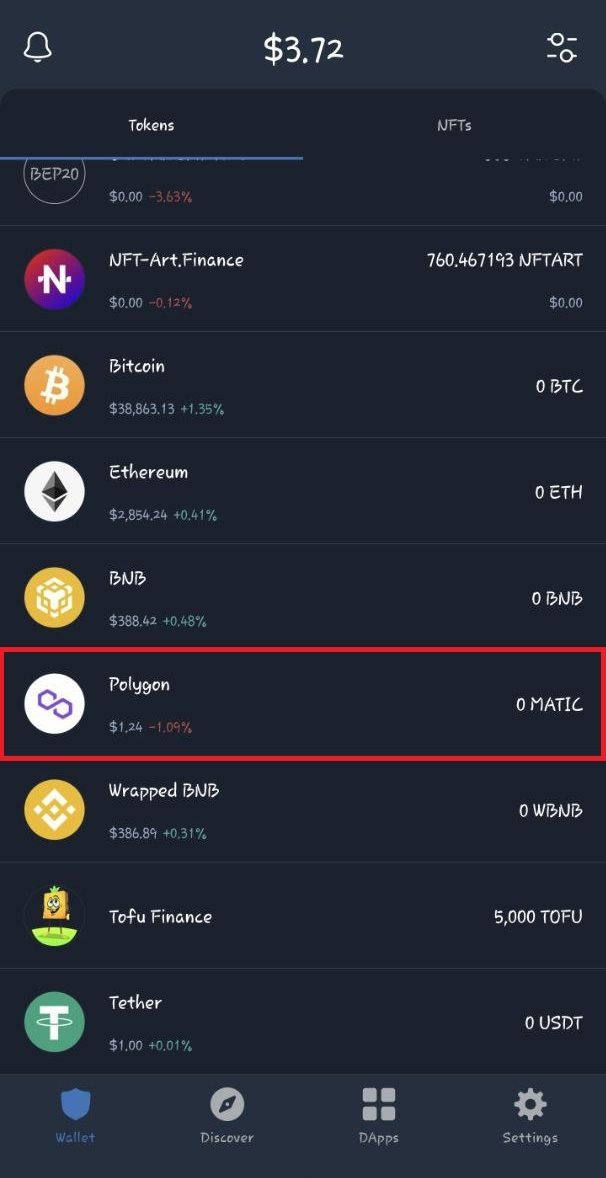 With TW, users can easily Buy, Swap, Receive, Send, and Store MATIC. TW is a good choice if you look for a stable and secure wallet to hold your polygon tokens.
MetaMask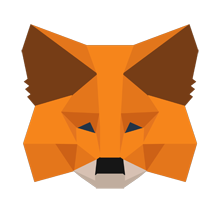 MetaMask is a well-built wallet designed for use with Ethereum and can also hold MATIC tokens since the Polygon network is EVM compatible. This wallet is versatile and can be configured for many other blockchains such as BSC, Avalanche, etc.
You can either use the mobile app or the browser extension version. Either works just fine.
Advantages of buying Polygon crypto
Still, wondering why you should buy Polygon? Here are the advantages of investing in the crypto:
Independent Price Actions: Over time, MATIC has defiled the pattern of Alts following Bitcoin's price actions. A typical example is the crypto dump of May 2021 that pulled BTC, ETH, BNB, TRX, LTC, and DOGE to new high lows. Amidst all of the chaos, MATIC returned gains of about 129%. Analysts have attributed Polygon's price actions to the increased protocol adoption. It has found an active and independent user base that keeps it afloat regardless of the broader crypto market sell-off.
Improved Scalability, Interoperability, and Collaborations: Polygon currently process about 65,000 TPS, which has resulted in numerous partnership with hundred of DApps, FINTECH companies, and exchanges. The Polygon network is poised for more developments and collaborations in the future, and MATIC could see further gains in the long term, making it profitable for investors.
Widespread Validation from Key Players: The Polygon network is highly revered in the crypto space, and it has the backing of serial entrepreneurs and renowned exchanges like Coinbase and Binance. These key players evangelize MATIC to millions of users, making the asset easily accessible. All of this traffic put together will undoubtedly have a positive effect on the demand and price of the crypto.
Risks of buying Polygon crypto
Generally, investing in cryptocurrencies is a risky venture, so you should put in only as much as you can afford to lose. Here are some of the risks associated with purchasing Polygon coin:
Ethereum's POS implementation could be a death blow: The limitation on the Ethereum network is what brought about layer-2 sidechains in the first place. If Ethereum 2.0 is fully implemented in 2022, as announced in 2020, this could be Polygon's death. The upgrade is intended to migrate Ethereum from the current Proof-of-Work consensus mechanism to the Proof-of-Stake model that utilizes Sharding. Upon completion of the upgrade,
Ethereum is expected to begin processing about 100,000 TPS, which will exceed Polygon's 65,000 TPS. Once this is achieved, existing and future DApps will again trust the Ethereum network to handle their innovation without network congestion and extremely high gas fees. As time goes on, the Polygon network will experience a massive cut down in its user base, resulting in long-term adverse effects for MATIC.
Competition is fierce: Several projects are being rolled out from time to time, and many of them are looking to replicate and surpass Polygon's success. Competitors could potentially outclass Polygon if the network fails to keep up with innovations, resulting in its native token falling down the ranks.