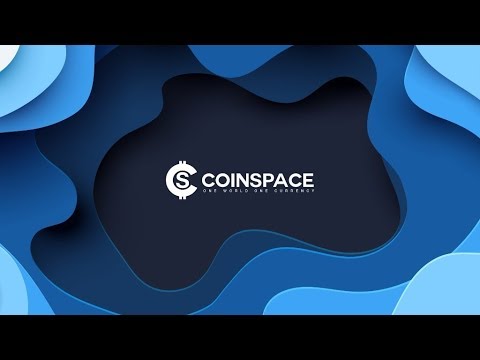 Coin.Space Wallet: Simple looking, yet effective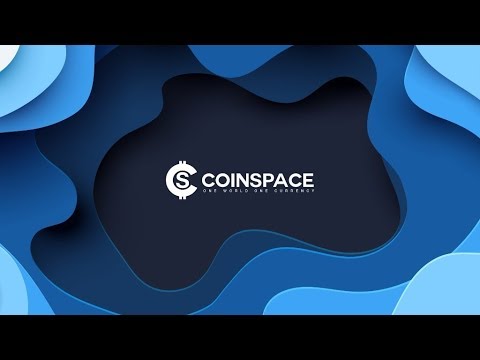 Coin.Space wallet may change how you perceive your digital asset storage and use.  Many are looking for a crypto wallet that has all the basic functionalities wrapped in privacy and security. Upon trying, however, many online digital currency wallets are not happy with the experience. 
The crypto sphere is flooded with millions of digital wallets and getting one that suits your lifestyle is not an easy task. Instead of struggling to get your perfect match, I have done the groundwork to present you with a wallet that will take your user experience to the next level. Coin Wallet from Coin.Space might not be 100% what you are looking for but worth a try.
Overview
Led by Jonathan Speigner the founder, the team behind the wallet is user-centric. The developers are actively involved in online forums. They are quite helpful and give free information to platform users. Since the project is open-source, the community has a say on the direction the project takes in the future.
Coin.Space offers a unique wallet that you sync other wallets on your devices. The Coin wallet is compatible with both Android and iOS operating systems and your desktop as well. It offers a wide range of coins that you can send or receive. The platform has grown over a short period of time and its popularity is based on the coins it supports with new ones coming up.
The platform security is top-notch that gives you high-level privacy. What's more; you are in total control of your wallet since all third parties are locked out. Passwords are encrypted and if you are the on-the-go investor, you can choose between iOS and Android and make the App your mobile companion.
Coin.Space wallet is also compatible with your home computer (Windows). You can download the app from their website or if you need a trusted outlet, you can get it from the Apple Store or Google Play. You do not have to spend a dime to download.
Supported Cryptocurrencies
Before I download or set up any wallet, I usually check for the coins the platform supports. It saves me time instead of setting it up and once you peep in, you realize it does not serve your daily needs. Coin.Space offers me a wide range of coins to choose from and most of these are in my crypto portfolio.
Some of the major coins supported on the ecosystem include Bitcoin (BTC), Bitcoin Cash (BCH), EOS (EOS), Dogecoin, (DOGE), Ethereum (ETH), XRP from Ripple and Stellar (XLM). If you are ERC20 fan, the wallet has you covered as well.
A wide range of coins means you do not have to create several wallets. Coin.Space wallet is you one-stop-shop for your virtual currency storage, sending and receiving.
Coin.Space Wallet Features
One of the most beneficial features on the Coin.Space platforms is the security level. The platform conforms to the accepted wallet security standards and strives to give the best in the crypto sphere.
As a user, you have full control of the wallet through the Client-Side Encryption (CSE) feature. You also have a secure login via PIN or the default BIP 32 and BIP 39 security functions. You are in full control over your private keys.
All transactions come with privacy that users look for in a wallet. You do not have to reuse wallet addresses; this ensures your transaction habits cannot be tracked online. All your metadata is secured and never shared with a third party.
The Coin.Space wallet comes with an inbuilt exchange; you can convert any supported coin to another and send it. This is a good feature, you do not have to leave the platform to convert your coins before sending; this is all done in-house.
Customer Support
To get in touch with the support team, you need to submit a request. The turnaround time depends on the complexity of the issue but their response time is average.  Most of the platforms' common issues are addressed through the FAQs section which appears to be under development.
Wallet Pros and Cons
Pros
With the Coin.Space wallet, you have total control over your digital assets.
The wallet is open source making it user-centric.
The App supports Android, iOS and Windows phones and compatible with desktop.
Cons
The platform does not offer 2FA protection.
As a user, you do not have control over the fee you pay on the platform since it is depended on the amount sent.
Conclusion
Although not all wallets are made the same, Coin.Space wallet stands out due to its simplicity and good security features. The inbuilt exchange is also another feature that any crypto investor should look for; it helps you put your coins in one wallet and convert as the need arises.
Coin.Space Dashboard

Supported Coins

Customer support

Supported Exchanges

Mobile Supported

Fiat Support

Easy to Navigate

8 coins

and ERC20 tokens

Average

In-built Exchange

Yes- iOS, Android

No
Coin.Space delivers on its vision of banking the unbanked. It saves you time spent looking for other exchanges to convert your coins before sending to your peers. It is a platform for the future. As for all cryptocurrency information and transactions, do your own due diligence.