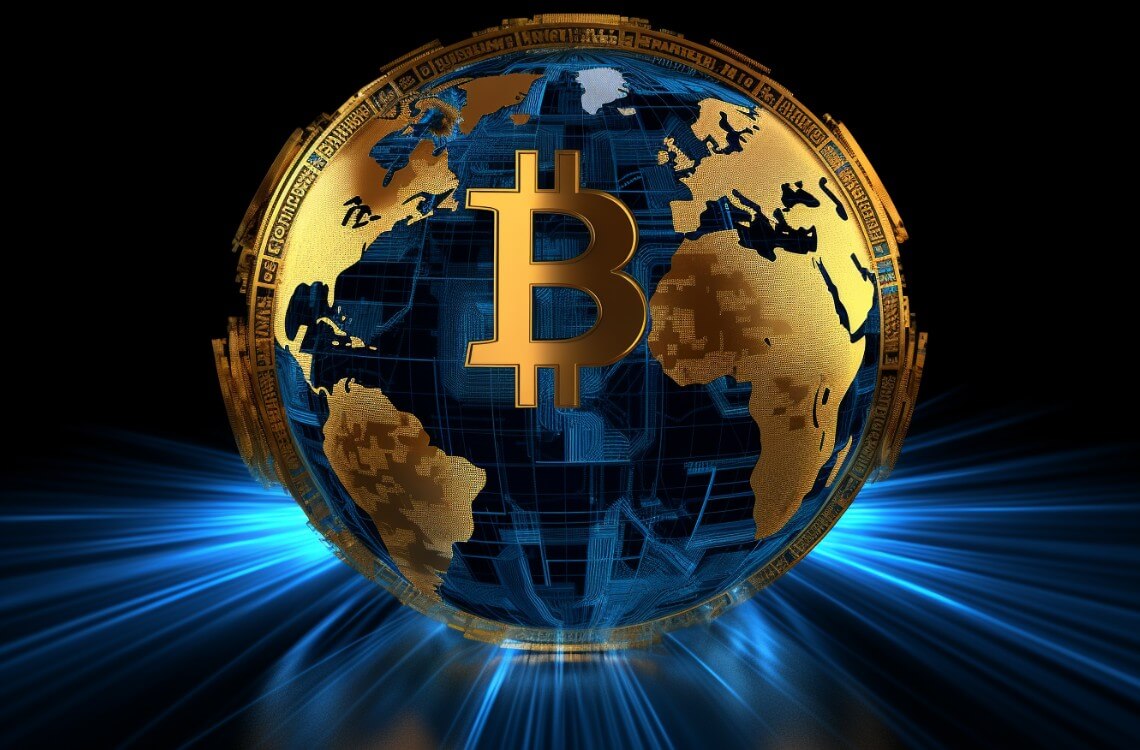 Just how important is Bitcoin's global investment to TradFi?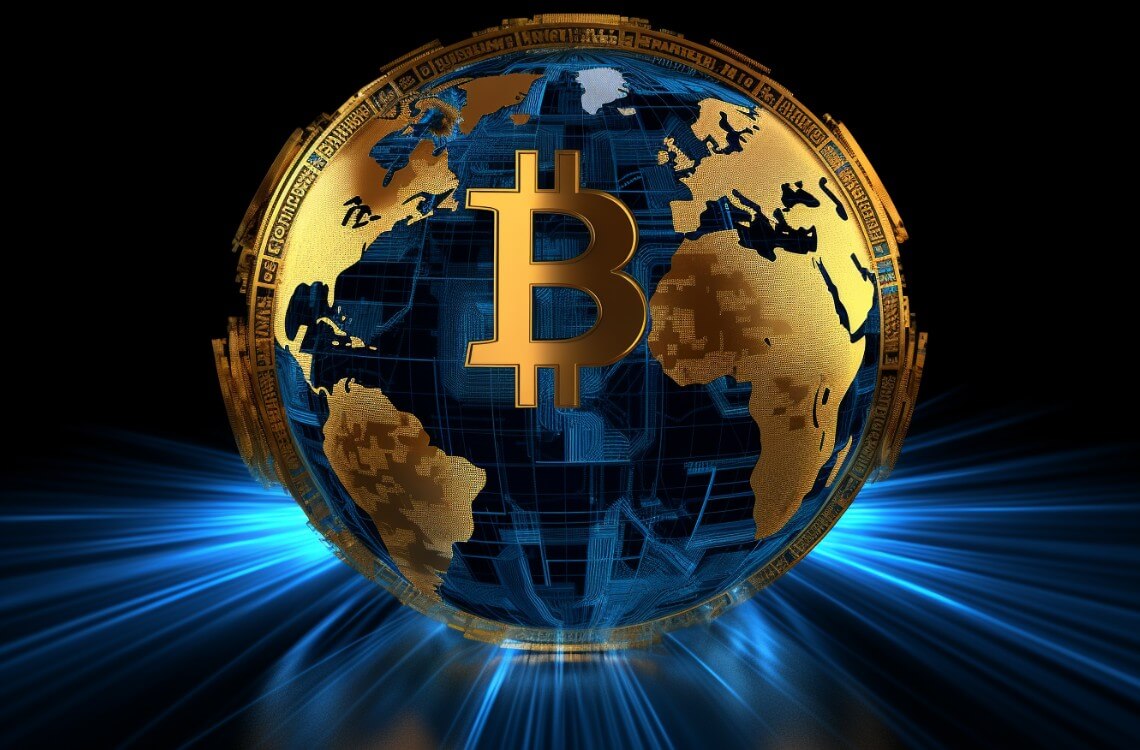 TLDR
Investors have witnessed a rather lunatic craze around Bitcoin and the crypto industry that begs the question of how much global wealth is invested in BTC.

 Bitcoin wealth sits at around 0.11% of the estimated total global wealth worth.

September has witnessed historic lows as market sell-off intensifies.
In the rapidly evolving landscape of financial markets, one term has become increasingly prevalent—Bitcoin. Once dismissed as a speculative bubble or a tool for illicit activity, Bitcoin has matured into a complex, multi-faceted asset that holds transformative potential for traditional financial systems, often referred to as "TradFi" or Traditional Finance.
On September 11, 2023, one bitcoin was worth approximately $25,867 per coin. There were over 19,48 million bitcoins in circulation, valuing the leading crypto at over $500 billion. This is significantly less than in 2021, when its value surpassed $64,000, giving it a total value of approximately $1.2 trillion.
The investment of Bitcoin in global markets is not merely a trend but has become a significant economic force that challenges the paradigms of existing financial systems, calling for a rigorous evaluation of its impact on traditional investment strategies, risk management, and even regulatory policies.
The inception of Bitcoin in 2009 as a reaction to the fragility and failures of centralized financial systems sparked a revolution that has incrementally gained legitimacy and acceptance. The conversation around BTC in current times, especially with the collapse of several banks, begs the curiosity to understand how much global wealth is in the BTC ecosystem.
As the market cap of Bitcoin continues to grow, exceeding that of some of the world's most established companies and even countries' GDP, its influence on traditional markets becomes increasingly consequential.
The dialogue around Bitcoin's role in global investment is no longer confined to tech-savvy millennials or risk-hungry traders; it has entered boardroom discussions and governmental policies.
As this digital asset class becomes more integrated into standard portfolios, along with stocks, bonds, and other financial instruments, the question remains: just how critical is Bitcoin's role in shaping the future of traditional financial systems globally?
According to Binance, the live price of BTC sits at $25,867.40 per coin with a current market cap of 503.89B USD. BTC is up 0.44% in the last 24 hours with a circulating supply of 19.48M.
According to CoinGecko, the global crypto market cap today is $1.05 Trillion. This is a -2.45% change in the last 24 hours and a -5.44% change one year ago. As of today, BTC's dominance sits at 46.86%.
How much money is in BTC?
The global economy's worth can vary depending on the source and the specific time frame considered. The world economy is projected to have a gross domestic product (GDP) of $105 trillion by the end of 2023, a $5 trillion increase from the previous year, according to the International Monetary Fund's (IMF) 2023 World Economic Outlook report.
This represents a 5.3% increase in nominal global GDP. In inflation-adjusted terms, that would be a 2.8% increase. To gain a sense of how much money is in BTC, we must first calculate the total quantity of money. A calculation of this type could include dozens of different types of wealth, such as banknotes, precious metals, money market accounts, and loans.
Fortunately, Credit Suisse has already done the research, estimating total global wealth at $454.4 trillion at the end of 2022. That puts Bitcoin at around 0.11% of the estimated total global wealth worth.
How does Bitcoin stack up against gold? After all, some still see gold as the safest of safe-haven assets. It is unquestionably the norm against which other currencies must be measured. As of September 10, 2023, the US Geological Survey predicts that around 244,000 tonnes of gold had been mined.
One ton contains 32,000 ounces of gold, and the price of gold per ounce was approximately $1,919.08 as of the market closing on September 8, 2023. The total value of all gold is estimated to be $14.98 trillion (244,000 tons of gold x 32,000 ounces each ton) x $1,919.08 per ounce.
The overall value of all Bitcoin was around 3.4% of the total value of all above-ground gold reserves. Bitcoin's share of total money is far lower than you may think. So why is there so much craze around the crypto industry?
Bitcoin is currently on the verge of a bearish breach, with a small chance that the $25,000 support level will hold. On September 11, BTC broke out of its parallel range between $25,500 and $26,500, reaching a daily low of $24,950.
A daily close below $24,750 threatens a drop to the sub-$20,000 range, but there's a slight possibility that the bullish momentum could revive. The price action on global markets and the on-chain indicators approaching historical lows could provide purchasers with optimism that a positive trend could continue to develop.
According to the most recent report from on-chain analytics firm Glassnode, the price decline of BTC over the past few weeks has caused several metrics to reach all-time lows.
Disclaimer. The information provided is not trading advice. Cryptopolitan.com holds no liability for any investments made based on the information provided on this page. We strongly recommend independent research and/or consultation with a qualified professional before making any investment decision.