The Binance Coin price line fell towards the $6.5 mark on the 13th of March. The cryptocurrency saw ruffled price movements on the day's chart. AschraM suggests that the last time BTC crashed to 3K, BNB saw a rise.
1-Day Binance Coin Price Analysis (13th March)
Binance Coin Price Chart by TradingView
On the 13th of March, the cryptocurrency started its day's trade with a trading price near the $9.5 mark, after which it saw bears and fell towards the $6.5 mark. The coin bounced back towards the $10.5 mark and the price gradually moved back towards $11. The coin reached a day's low of $6.5072 US Dollars, while it currently trades at $10.9880751 US Dollars.
Binance Coin: predictive analysis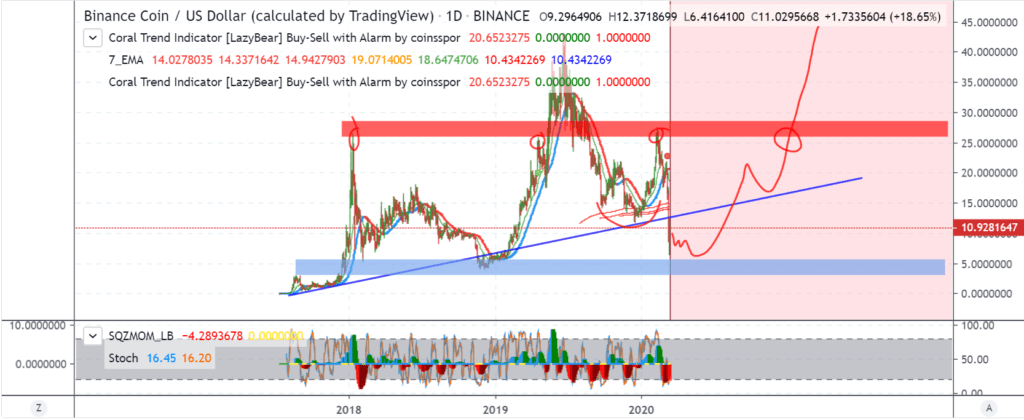 AschraM highlighted the fact that the cryptocurrency rose after BTC crashed to 3K.
Binance Coin Featured Price Chart by TradingView
The last time Binance Coin crashed to the $8 mark, it rose to the $20 mark, and eventually to the $40 level. Should this be the cryptocurrency's next move?
Featured Image by Mika Baumeister.
Disclaimer: The information provided is not trading advice but an informative analysis of the price movement. Cryptopolitan holds no liability towards any investments based on the information provided on this page.