Best Place to Stake HBAR
Hedera Hashgraph (HBAR) is a third-generation digital blockchain that has proceeded in the traditions of Bitcoin and Ethereum, two of the most successful cryptocurrencies. The network allows you to stake HBAR, as well as enable other multiple services.
Binance also allows you to stake HBAR under the savings tab. Crypto.com has allowed staking HBAR on Supercharger, a one-click liquidity mining platform. Crypto.com App and Exchange users received HBAR as rewards for depositing CRO tokens into the Supercharger pool. 10 lucky participants boosted their estimated rewards of ~5% by 10x for this event.
Also Read:
• HBAR Price Prediction: Is Hbar A Good Investment?
• How To Buy HBAR?
Those with HBARs can proxy stake (coming soon) them to a Hedera network node — proxy staking will maintain the security and integrity of Hedera's network operations while earning the proxy staker a small share of transaction fees.
Hedera and $HBAR set to explode in 2022
Before we get into deeper discussion, let's look at why Hedera and $HBAR are set to explode in 2022, changing the entire crypto landscape as they do:
Mainnet leaving Beta
#Hashgraph open-source
Smart Contracts 2.0
Staking & community nodes
@HBAR_foundation & its unprecedented ecosystem fund
But the main thing that's exciting for HBAR is that Hashgraph is clearly superior to #blockchain, this has been evident for a long time according to the Hashgraph community. On a more speculative note, now that it's open-source, will multiple networks move over? Could we witness a mass exodus from blockchain to Hashgraph – $HBAR forever known as the first mover?
What is Hedera Hashgraph?
Hedera Hashgraph is a critical infrastructure used for trades in a stable and secure ecosystem, and it is a framework that is regarded as speedier and more reliable than traditional distributed ledgers. It has strong network security with impeccable transactions time. The platform really takes off and maybe, the next Bitcoin if this keeps up. The Hadera platform offers many incentives which are comparable to the Ethereum and Bitcoin networks.
Key Features
Hedera Hashgraph is a unique and stable network. It comprises the following features and characteristics that make it distinct from traditional ledgers:
Hedera utilizes the distributed ledger technology (DLT) idea, which is meant to follow a precise sequence known as a directed acyclic graph (DAG).
DLT is a digital method for documenting professional financial transactions involving assets that are kept in several locations simultaneously.
Hedera's work began with the goal of achieving highly distributed consensus, with the first achievement being a "Hashgraph," a sort of distributed ledger built for personal applications.
Significant Advantages
Hedera developed the Hashgraph concept, and finally, we realized Hashgraph's significant advantages.
With over 100,000 active accounts on its mainnet, Hedera currently has the potential and capacity to process four million operations per day.
HBAR, Hedera's native token, may acquire and trade digital assets. Users may use it for a multitude of other monetary transactions as well. HBAR is a typical alternative name for "ℏ," even though its symbol is "ℏ." On 6 March 2022, Hedera has gone through fluctuations and then a straight reduction in value. Its 24-hour data shows a loss of 4.31%, while the seven-day data shows a loss of 4.34%. The current price for this coin is in the $0.2016 range. There has been a slight improvement in its value as it has seen few gains.
HBAR Mining
Because of the resolution process in place, HBAR coins cannot be mined. There are, however, services such as Hedera that allow users to earn more money by participating in the ecosystem. On Hedera, users may accomplish this by staking HBAR and earning staking rewards. Participants are given a reward every time they protect and participate in the development of the HBAR network, their earnings depend on this, so they never miss a chance to develop the network.
Staking refers to the process of users engaging in the authentication of operations. Users stake when they lock a specific quantity of coins in their wallets for a set length of time.
Many services, like Hedera, encourage customers to wager HBAR since it assists the system in maintaining its currency's price stability. The incentives for staking HBAR are determined by the quantity staked and the time the user plans to keep them. However, it is advised to conduct appropriate research and obtain tax advice before engaging in staking.
Staking Process
When consumers choose to stake HBAR, they are given a minimum balance that they must meet to be eligible for staking. HBAR will be placed into the network as a stake once this balance is reached.
The network then agrees to the payment and updates all participating nodes. Accounts that fulfilled their participation criteria are awarded, and funds are subsequently placed into the user's Wallet after the cycle has concluded after 24 hours.
The amount of additional benefits that customers can obtain from Hedera's treasury account depends on how much they bet.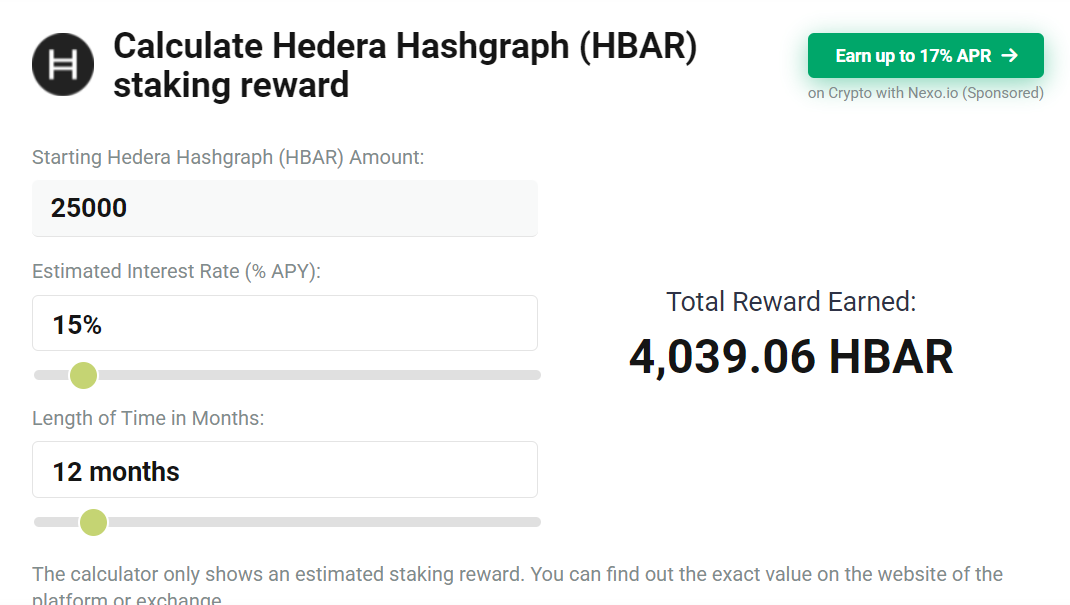 Proxy staking enables people who possess HBARs but don't run a node to stake them on someone else's node. The node administrator and the owners of the proxy staked HBARS split the profits, with the proxy stakers receiving a tiny portion of the transaction fees. Proxy staking can also be done when a third party offers to stake on the user's node. However, if this is the path you choose the selected companies' terms must also be considered.
Pros and Cons of Staking HBAR
Pros
Even with many hostile forces on the system, Hedera maintains a secure environment. As transactions are processed in parallel, Hedera Hashgraph is faster and easier than Bitcoin, Ethereum, and numerous other blockchains. In addition, solidity, the object-oriented programming language used for smart contracts, is enabled by the framework. As a result, Hedera charges cheap costs and processes transactions quickly.
Cons
The fact that there are only 19 governors brings decentralization into consideration. Hedera Hashgraph is a patented product that is not open-source.
HBAR analysis
Hedera's decentralized architecture is groundbreaking in what is quickly becoming a dominating cryptocurrency world. Along with Asynchronous Byzantine fault tolerance (aBFT), it leverages complementary technologies like digital polling and the gossip protocol for negotiation, resulting in a robust and efficient infrastructure focused on equality for all.
Even though Hedera's technology is trademarked, it is open-sourced, permitting anybody to access the network, particularly programmers who can create a decentralized app (DApps) without getting a permit. As a result, they are rewarded with HBARs so they don't have to purchase HBARs.
Furthermore, Hedera allows users to wager their currencies in exchange for incentives, permitting investors to hold substantial investments in the ecosystem while deriving profits and guaranteeing reliability and stability.
This provides a favorable return on investment for shareholders and attracts new ones. Even though the crypto sector is saturated with initiatives promising to be the future Bitcoin, Hedera stands out due to its better Hashgraph technology, in comparison to third-party products.
How To Buy HBAR
Step 1 — Open an Online Account
To begin using this platform, you must first research exchange platforms and select which one you want to use. However, you must pick the one which fulfills your professional financial needs and is a viable option for you. Many options to choose from are Binance, Uphold, Gate.io, KuCoin, etc.

You must first establish a Binance profile. Set up your profile with an email address and password by selecting the Register icon in the top upper right of the Binance website. Binance will verify the region of your IP address automatically, so if you're in a restricted area, you'll have to utilize one of its secondary systems, including Binance.us. After you've created an account, you may fund it with funds from a bank account or a debit or credit card. You can send crypto immediately to your new Binance Wallet if you already have it in another wallet.
Check to see if the currency is accepted and that you're sending it to the correct address.

Step 2 — Buy a Wallet
Your cryptocurrency keys are stored in wallets. These credentials are a collection of 256 1s and 0s that allow you to access your cryptocurrencies. To secure your Cryptocurrency, you must keep this information confidential. The two most common techniques for holding encryption information in a wallet provide varying levels of security and accessibility. The suggested Wallet for storing HBAR is Hadera Hashgraph browser wallets.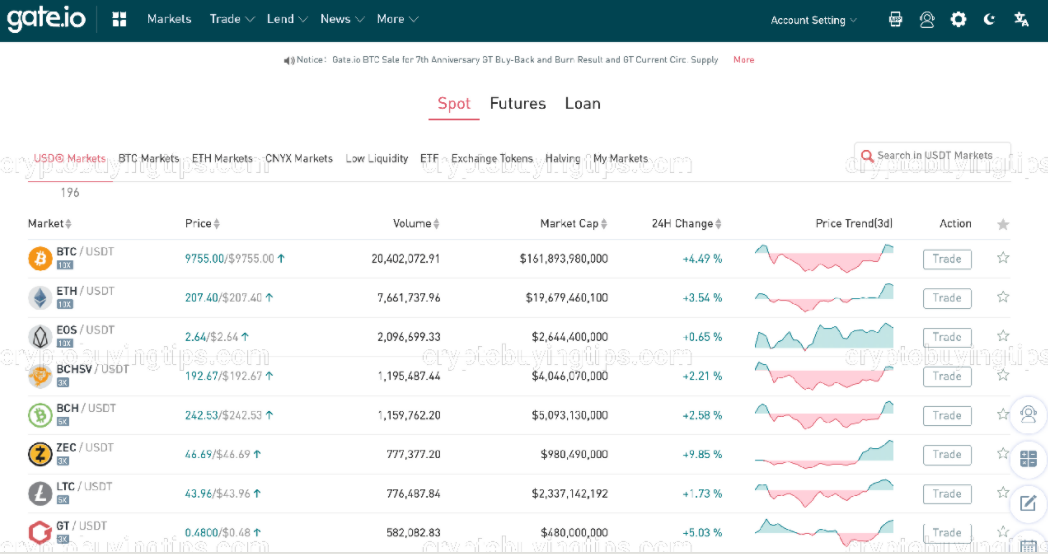 Step 3 — Make your Purchase
After you've financed your Binance account:
Go to the "convert" area of the trade drop-down menu and exchange your money for HBAR.
Find the currency you're converting from on the conversion page and configure the cash you're turning in to HBAR.
Enter the exchange quantity, and your HBAR will be in your Binance Wallet in a matter of seconds. If you want to purchase and sell more frequently, you may swap tether (USDT), BinanceCoin (BNB), or Bitcoin (BTC) for HBAR on the Binance platform.
In addition, you may use the exchange service to obtain the optimal HBAR pricing from other dealers.
Conclusion
The whitepaper's discussion of the Hashgraph proxy staking methodology and its advantages to ordinary users should encourage investors to consider how they might earn HBARs on the Hedera public network. Recognizing that the HBAR proxy stake incentives are in addition to the Hashgraph network's growth potential is also a win-win scenario for every virtual currency investment. Standard finance commodities such as deposit accounts, financial markets, equity bank savings accounts, and return on capital equities are comparable to the proxy staking earning approach.
FAQs about HBAR Staking
Those who are into HBAR would want to know whether
Why would I want to proxy stake my hbars to a node?
How is Hedera's proxy staking different from DPoS?
Is HBAR a good investment?
It can be considered a good investment; however, it's still a little enterprise with a market capitalization of about $1.5 billion. This sum of money may appear to be overwhelming. However, the crypto parody coin Dogecoin (DOGE) has a market value of $25.8 billion. In contrast, the imitation coin of that parody currency Shiba Inu (SHIB) has a market cap of $2.8 billion in the crypto world.
Does HBAR have a future?
Because Hashgraph is the blockchain itself, HBAR's growth prospects are pretty significant. Many cryptocurrencies are already researching it, and deployment will be ubiquitous in the future. However, cryptocurrencies like Solana, Fantom, and Avalanche are far better investments than Hashgraph.
What wallet holds HBAR?
Wallawallet is a sophisticated Android and iOS mobile wallet. Several Hedera profiles may be quickly established, restored, and managed. Then, with ease, transfer, acquire and administer your Hedera HBARs, fungible tokens, and NFTs.
Disclaimer. The information provided is not trading advice. Cryptopolitan.com holds no liability for any investments made based on the information provided on this page. We strongly recommend independent research and/or consultation with a qualified professional before making any investment decisions.