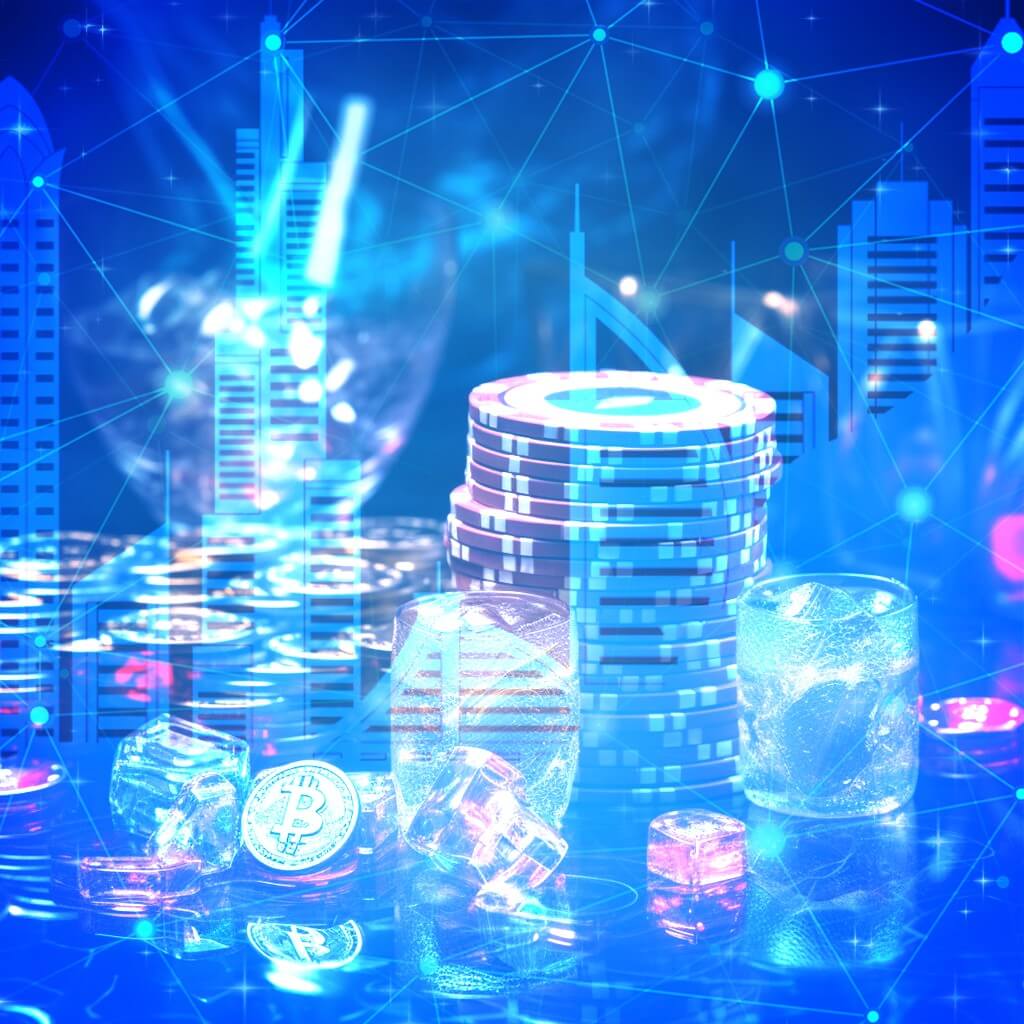 Top Online Crypto Casinos In Dubai: Most Enticing Promotional Offers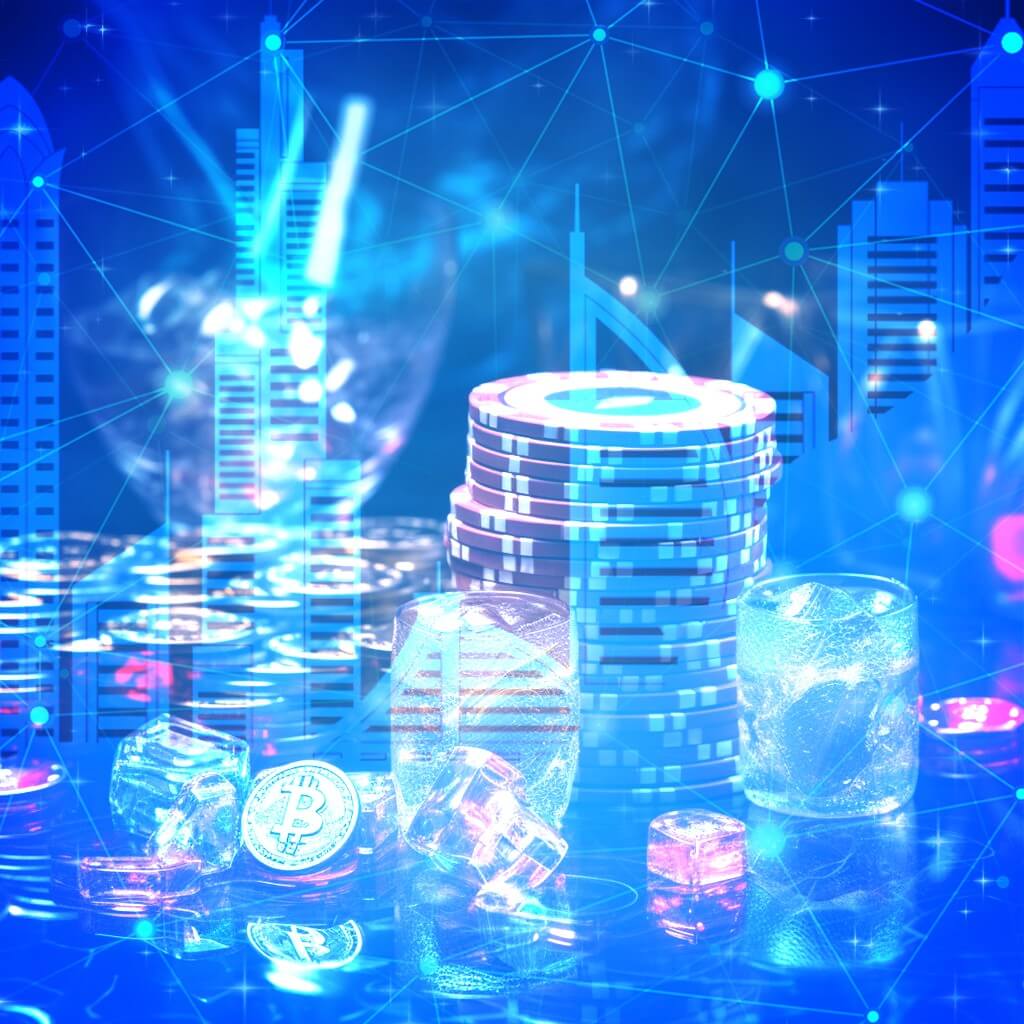 Dubai, the city of gold, is known for its opulence, skyscrapers, and a lifestyle that screams luxury. It's a place where innovation meets tradition, and this fusion is evident in every aspect of life, including entertainment. While gambling is generally frowned upon in the UAE due to religious reasons, the advent of online crypto casinos has opened a new avenue for residents and tourists alike. These platforms offer a discreet, secure, and highly engaging gambling experience, all from the comfort of your home or luxurious Dubai hotel room.
Enthusiasts of online casino gaming in the UAE are currently experiencing a golden era. The market is flooded with top-notch digital platforms that are both secure and eager to accommodate your gaming needs. What's more, several of these platforms even allow you to place bets in dirham and offer Arabic language support, making the gaming experience incredibly user-friendly for residents of the Emirates.
In this article, we aim to equip you with all the essential information you'll need to fully engage with real-money online casinos in the UAE. We'll discuss the inception of crypto casinos in Dubai, its legality, and the best casinos to explore online in Dubai. From highlighting the premier platforms where you can wager real money to detailing the variety of games available and the most enticing promotional offers, we've got you covered. 
Crypto Gambling In Dubai: Legality
The history of gambling in the UAE is a fascinating one, rooted in longstanding Arab traditions of gaming that predate the advent of contemporary casinos. Camel racing, for instance, evolved from a modest pastime to a major spectator sport over the years. Sheikh Zayed was instrumental in this evolution, initially funding car racing in the 1970s and later establishing horse racing tracks in the 1990s. High-end hotels once hosted gaming parlors until legislative changes in 1998 curtailed them.
It's crucial to understand that the UAE's legal framework is heavily influenced by Islam, its official religion, which prohibits conventional gambling as well as crypto-based casinos. Both federal and local laws reflect this prohibition, and promoting gambling is equally forbidden. The 2012 amendments to gambling laws further tightened restrictions on online gambling, leading to the blocking of multiple casino websites in 2017. Despite these constraints, a clandestine gambling culture persists, with a limited number of offshore crypto casinos catering to UAE players.
The UAE Penal Code stipulates that public gambling or gambling in a designated house can result in detention or a two-year prison sentence. For those interested in online gambling, the safest route is through verified and trusted offshore online casinos, and we can guide you to the most secure options. Interestingly, the UAE is quite receptive to blockchain technology and cryptocurrencies.
However, since March 2022, Dubai has been emerging as a new focal point in the crypto world following the UAE's introduction of the world's inaugural standalone crypto regulatory body, the Virtual Asset Regulatory Authority. Industry giants like Binance co-founders Changpeng "CZ" Zhao and He Yi have relocated to Dubai, while Coinbase's Brian Armstrong has engaged with its regulatory officials. Additionally, Wazirx, one of India's leading exchanges, is in the process of shifting its headquarters to the city.
This aligns with Dubai's ambitious strategy to ascend into the ranks of global financial powerhouses like New York, London, and Hong Kong. Over the years, Dubai has cultivated its reputation as a hub for business and financial services in the Middle East, largely due to its proactive embrace of innovation.
This is especially apparent in its calculated and intentional approach to crypto, which has propelled it to become the third-highest country in global crypto adoption, surpassing both Hong Kong and the USA.
The Current Landscape
The UAE is not one to lag behind in technological advancements or global trends. Known for its booming tourism industry, the country has caught the eye of international casino operators. A notable development occurred earlier this year when Ras al-Khaimah, one of the seven emirates, announced plans to consider legalizing gaming in certain resorts. This announcement coincided with Wynn Resorts expressing its interest in constructing a gambling-approved resort.
This isn't the first instance of a major international casino brand showing interest in the UAE. MGM has previously announced multiple collaborations with UAE-based companies. What sets the Wynn Resorts proposal apart is its explicit intention to include a designated gaming area, essentially a casino, in its plans.
In a move to potentially boost tourism, the UAE has established a new regulatory body, the General Commercial Gaming Regulatory Authority (GCGRA), to oversee commercial gaming. Comprising U.S. casino and gambling experts, the GCGRA aims to develop a framework for national lottery and commercial gaming. This is a significant step, given that gambling is currently illegal in the UAE.
Getting Started With Crypto Gambling
Before diving into the world of crypto casinos in the UAE, it's essential to have a strong grasp of cryptocurrency fundamentals. Numerous online resources can guide you through the intricacies of how crypto functions, equipping you with the knowledge needed to buy and sell digital assets effectively.
Next, it's crucial to identify a reputable crypto exchange that supports the specific cryptocurrencies you're interested in trading. A reliable exchange will facilitate smooth transactions for buying and selling crypto. Given the plethora of options available, thorough research is imperative before settling on an exchange. Additionally, it's advisable to read customer reviews and compare pricing structures prior to creating an account on any crypto casino platform.
Factors to Consider When Selecting a Crypto Casino in the UAE
When it comes to picking a crypto casino, there are several key aspects you should weigh to make an informed decision. Here's a rundown of what to keep in mind:
Security and Licensing
Security is paramount in any online casino, but it takes on added significance in the realm of crypto casinos. When it comes to gambling in the UAE, your safety, privacy, and anonymity should be top priorities, especially given that online gambling is illegal in the country. Therefore, it's crucial to engage in crypto gambling only through trustworthy platforms. In our evaluation of crypto casinos, we scrutinize their licensing credentials to ensure they are accredited by reputable international authorities.
Among the most credible international licensing agencies are the UK Gambling Commission, the Malta Gaming Authority, and the Curacao eGaming Control Board. We thoroughly vet all crypto casinos that accept UAE players to confirm they hold valid licenses. Additionally, we look for robust security features, such as SSL encryption and stringent data protection policies, to ensure your safety.
Payment Options
When searching for the top crypto casino in the UAE, the available payment options should be a key consideration. Your funds should be securely managed, free from the risks of hacking or loss. We endorse only those Dubai-based casinos that provide secure payment methods backed by stringent security protocols.
Additionally, given that crypto casinos are not legal in the UAE, it's crucial to avoid linking your bank account directly to the gambling platform. We recommend crypto casinos that enable efficient deposits and withdrawals through your cryptocurrency wallets. This approach allows you to legally transfer your winnings from your crypto wallet to your bank account.
Slots and Games at Crypto Casinos
A crucial aspect to weigh when selecting crypto casinos in the UAE is the range and quality of games and slots on offer. This encompasses several elements, such as the total number of games, the variety within those games, and the integrity of the software, ensuring fair play. We endorse only those casino platforms that feature an appealing array of games, live dealer options, and slots.
In terms of slot machines, our recommendations are limited to crypto casinos that boast an extensive collection of slots and table games. Additionally, these casinos should employ provably fair technology to guarantee that each slot machine spin is both fair and random. This provides you with a genuine opportunity to win, free from any manipulative practices.
Promotional Offers
Many crypto casinos in the UAE entice players with appealing bonuses and promotions. Examine these incentives carefully, as they could be a valuable way to augment your funds.
Customer Support
Customer service is a vital component of any crypto casino. Whether you need assistance for basic tasks like navigating the platform or for more urgent matters like resolving withdrawal issues, timely customer support is crucial.
In our evaluation of crypto casinos, we place a strong emphasis on the responsiveness of their customer support teams. They should be accessible through various channels, including live chat, ticketing systems, and email, and should ideally respond within a 24-hour timeframe. Moreover, we give preference to Dubai-based crypto casinos that offer customer support in both Arabic and English.
Terms of Service
Always read the terms and conditions meticulously before signing up. Crypto casinos often have complex rules and limitations, and being well-informed helps you navigate potential risks. For instance, some platforms may require you to wager your earnings multiple times before withdrawal, while others may restrict certain payment methods.
By taking these factors into account, you'll be better equipped to find a crypto casino that best suits your needs.
Top Crypto Casinos In Dubai
BitStarz – Best Crypto Casino In The UAE Overall
BitStarz, established in 2014, is a renowned crypto casino globally and in the UAE, thanks to its extensive game collection, generous bonuses, and exceptional customer support.
Game Selection: 5/5
With over 4,500 titles, BitStarz caters to diverse player preferences. Its well-organized categories include online slots, exclusive games unique to BitStarz, and live dealer games available in select regions.
Bonuses and Promotions: 4.95/5
BitStarz offers a welcoming bonus of up to 5 BTC plus 180 free spins. Upon email verification, you receive 20 free spins, and your first deposit gets a 125% match up to 1 BTC, with the remainder of the spins granted for a minimum deposit. Subsequent deposits are also matched generously.
Banking: 4.9/5
As a crypto casino, BitStarz accepts popular digital coins such as Bitcoin, Bitcoin Cash, Ethereum, and more. Transactions are fee-free.
Withdrawal Speed: 4.9/5
BitStarz boasts quick cashout times, typically 7 to 8 minutes, depending on the chosen cryptocurrency. Instant withdrawals are also available. The site allows purchasing cryptocurrencies with debit cards or alternatives like Google Pay and ApplePay.
Customer Support: 5/5
BitStarz is lauded for its exceptional customer support and is known for speedy and helpful assistance via live chat. An informative FAQ section is also available, and the casino maintains an active social media presence for updates.
Stake.com: Live Dealer Games In The UAE
Stake.com is among our top picks for the finest crypto casinos in the UAE. Established in 2017, it has maintained a reputation as one of the most secure platforms for UAE residents. In addition to its casino offerings, Stake.com provides numerous markets for popular sporting events, all while facilitating swift and straightforward cryptocurrency payments.
Game Selection: 4.9/5
Stake.com offers a wide array of casino games, including slots, table games, and original titles, with top-quality graphics from providers like Play'N Go and NetEnt. They also feature engaging game shows and exclusive titles.
Bonuses and Promotions: 4.7/5
Stake.com doesn't currently have a welcome bonus. Instead, they have daily races with rewards for the top 5,000 racers and a weekly giveaway where you can win a share of $75,000 by wagering $1,000 on casino games.
However, according to recent news, the crypto gambling platform Stake witnessed significant withdrawals amounting to $41 million, raising concerns among blockchain security experts who have deemed these transactions as "suspicious outflows." The account responsible for these withdrawals has been tagged as "Stake.com Hacker" on Etherscan, suggesting that the depleted funds could be attributed to a stolen private key.
Silverplay – Best UAE Bitcoin Casino for High-RTP Slots
Silverplay, a recently launched online casino in 2021 by Bellona N.V., offers a compelling gaming experience with its vast selection of over 3,000 high-quality titles and a generous welcome bonus.
Game Selection: 4.8/5
Silverplay's game library boasts diverse options, including slots, blackjack, baccarat, roulette, poker, and more. It excels in slot variety with high RTPs, such as Book of the Fallen, Big Bass Splash, and Sugar Rush. Video poker and alternative games like scratch cards, bingo, and keno are also available.
Bonuses and Promotions: 4.75/5
New players can enjoy up to a $1,000 welcome bonus spread across their first four deposits, with various match percentages and bonus codes.
Banking: 4.7/5
Silverplay accepts a range of payment options, not limited to cryptocurrencies, including Bitcoin, Litecoin, Ethereum, Tether, and Ripple. Transactions are typically fee-free, with one free withdrawal per month.
Withdrawal Speed: 4.7/5
Crypto withdrawals at Silverplay offer swift processing times, averaging around 3 hours, a notable advantage over traditional methods.
Customer Support: 4.6/5
Silverplay provides responsive customer support through live chat, offering assistance on various topics, including games, bonuses, and payments.
LuckyDreams – Best Bitcoin Casino in the UAE
LuckyDreams, a promising Bitcoin casino founded in 2021, offers an impressive gaming collection, a generous welcome package, and user-friendly payment options.
Game Selection: 4.85/5

With over 6,000 games, LuckyDreams caters to diverse preferences, including slots, table games, live dealer options, and a Dreamy Jackpots category with multimillion-dollar prizes. Titles like Mega Moolah, Wheel of Wishes, and Faerie Spells stand out.
Bonuses and Promotions: 4.6/5
LuckyDreams features a substantial welcome package of $7,777 plus 300 free spins spread across four deposits, each with varying match percentages and bonus codes.
Banking: 4.6/5
Cryptocurrency enthusiasts can transact in Bitcoin and Binance Coin with fee-free transactions. Minimum withdrawal amounts are set at 0.0006 BTC and 0.01 BNB.
Withdrawal Speed: 4.5/5
Cryptocurrency withdrawals at LuckyDreams typically take around 24 hours, offering reasonably quick processing for a non-exclusive crypto casino.
Customer Support: 4.6/5
LuckyDreams offers customer support through live chat and email, ensuring assistance is available around the clock, although email responses may take up to 24 hours.
Conclusion
In the UAE, online crypto casinos remain prohibited and are associated with severe penalties, much like gambling in general. However, there is still an avenue for playing games by seeking secure offshore crypto casino platforms that welcome UAE players. Fortunately, the UAE fully embraces Bitcoin and other cryptocurrencies, making your profits from these platforms easily accessible.
The outlook for crypto casinos in the UAE appears promising. The UAE government is evolving, possibly reconsidering traditional notions surrounding gambling. Moreover, the range of enticing crypto games is expanding, a trend set to continue in the future, elevating the gambling experience to new heights.
Are crypto casinos legal in Dubai?
No. Crypto casinos, as well as all online casinos, are prohibited in Dubai. Nonetheless, individuals participate in crypto gambling through offshore cryptocurrency casinos, as long as they do not link their personal bank accounts.
How to convert crypto to Dirham?
If you possess crypto in your cryptocurrency wallet, you have the option to exchange it for Dirham at the prevailing rate. Subsequently, you can transfer the acquired Dirham to your bank account.
How about altcoins, alternative cryptocurrencies?
Bitcoin is the most popular cryptocurrency, and most crypto casinos accept it. For other cryptocurrencies like Ethereum, Litecoin, Dogecoin, USDT, and Ripple, you'll need to find specialized casinos. Check our Bitcoin casino reviews for accepted cryptocurrencies at different sites.
At what age is it legal to start gambling at crypto casinos in the UAE?
Currently, gambling is not allowed in the UAE. Nevertheless, in select authorized Dubai casinos, the legal gambling age is set at 21.
Are crypto casinos cheaper than traditional casinos?
Crypto casinos provide cost-effective transaction fees, a notable contrast to traditional casinos. Providers of crypto games consistently opt for cryptocurrencies with minimal exchange fees, effectively reducing gambling expenses for all participants.
Disclaimer. The information provided is not trading advice. Cryptopolitan.com holds no liability for any investments made based on the information provided on this page. We strongly recommend independent research and/or consultation with a qualified professional before making any investment decisions.