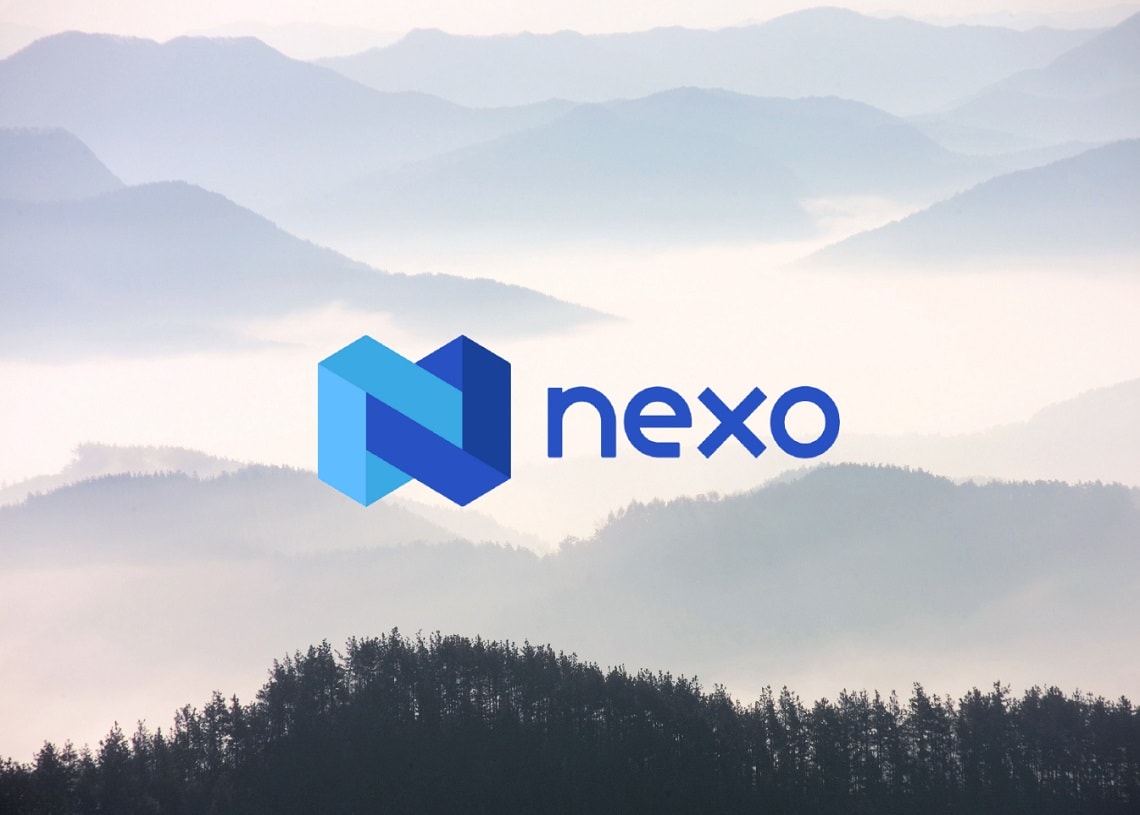 Nexo Price Prediction 2023-2032: Is NEXO A Good Investment?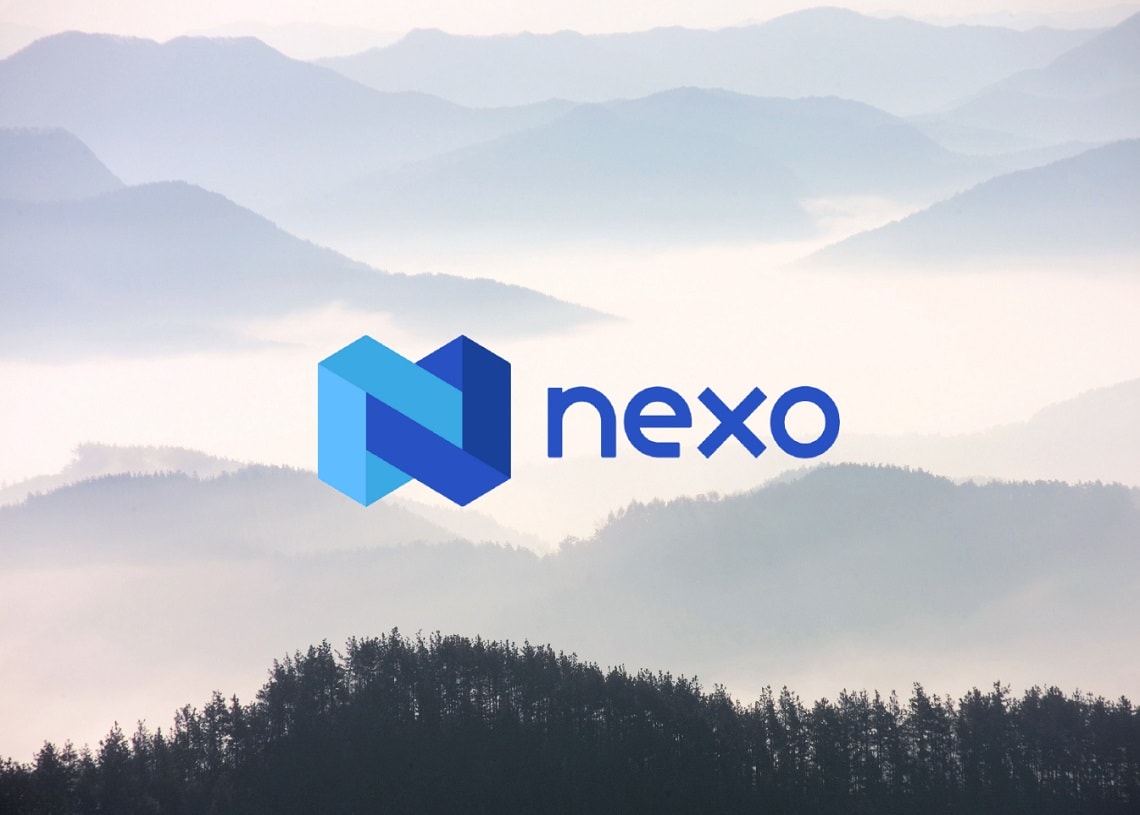 Nexo Price Prediction 2023-2032
Bulgarian prosecutors launched an investigation into alleged illegal activities conducted by Nexo, carrying out raids at the lender's office and 14 other sites in the capital Sofia. Investigators said they looked through over 4 million crypto transactions on the Nexo platform and found some were made in violation of EU and U.S. sanctions against Russia, while others involved a person known for financing "terrorist" activities.
During an appearance on Bloomberg TV, Nexo's co-founder Trenchev criticized Bulgarian authorities, asserting that the charges leveled against the company lacked validity.
"The charges are ludicrous, there is no other word for it…They give loud press conferences, they make a bunch of accusations and they have no follow-through after that."

Antoni Trenchev, co-founder Nexo.
Nexo denied any wrongdoing but hinted at a politically-motivated campaign ahead of looming early elections in Bulgaria. Nexo systems were up and running at present, and everything was being processed in real-time. Should this affect the public sentiment about the Nexo exchange and native currency?
How much is Nexo worth?
Today's Nexo price is $0.603 with a 24-hour trading volume of $2,079,486. Nexo is up 1.2% in the last 24 hours. The current CoinMarketCap ranking is #101, with a live market cap of $337,891,135 USD. It has a circulating supply of 560,000,010 NEXO coins and a max. supply of 1,000,000,000 NEXO coins.
Also Read:
Nexo Price Analysis: NEXO Holds Support at $0.60, Eyes $0.624
TL;DR Breakdown
NEXO/USD above 50 and 100-day SMA
NEXO/USD to breakout above $0.621
NEXO support present at $0.60
Nexo Price Analysis 4-hour chart: NEXO-USD Above 50-day and 100-day SMAs, Eyes Short-Term Gain
Analyzing the 4-hour chart, it's observed that the NEXO-USD trading pair is currently positioned above its 50-day and 100-day Simple Moving Averages (SMAs), valued at around $0.593 and $0.601 respectively. However, it's trading below its 200-day SMA at roughly $0.624. Notably, NEXO is maintaining its support level at $0.60. This suggests potential short-term bullishness, with the coin's price finding support at $0.60 while exhibiting resistance below its 200-day SMA.
NEXO/USD Price Analysis 1-day chart: NEXO's Converging Trend Lines Suggest $0.621 Breakout on Horizon
Examining NEXO's daily price chart, we observe converging trend lines within the Williams Alligator indicator. This convergence indicates a potential period of decreased volatility and a likely upcoming breakout to $0.621. Additionally, the Relative Strength Index (RSI) stands at 45.95, reflecting a neutral point in terms of market momentum. This suggests that the current price movement might be consolidating, with neither significant overbuying nor overselling conditions. Traders should monitor these converging trends closely, as they could signal an impending shift in the market's direction.
Nexo Recent News/Opinions
Future-Focused Integration: NEARProtocol Enhances Nexo Offerings with Cutting-Edge Earn Rates and More.
Nexo Price Predictions 2023 – 2032
Cryptopolitan Nexo Price Prediction
Nexo stands out as a pioneering and unique token, offering remarkable utility. Nevertheless, it has encountered a notable decline over recent months. This has led investors to question the viability of investing in Nexo and speculate about its prospective trajectory. Our analysis includes a projection of Nexo's price trends, accompanied by a rationale supporting its potential as a sound investment choice.
| | | | |
| --- | --- | --- | --- |
| Year | Minimum Price ($) | Average Price ($) | Maximum Price ($) |
| 2023 | 0.72 | 0.76 | 0.81 |
| 2024 | 1.04 | 1.08 | 1.29 |
| 2025 | 1.54 | 1.6 | 1.83 |
| 2026 | 2.28 | 2.36 | 2.72 |
| 2027 | 3.27 | 3.37 | 3.88 |
| 2028 | 4.66 | 4.8 | 5.76 |
| 2029 | 6.73 | 6.97 | 8.02 |
| 2030 | 9.66 | 9.94 | 11.8 |
| 2031 | 14.18 | 14.58 | 16.57 |
| 2032 | 20.25 | 20.98 | 24.07 |
Nexo Price Prediction 2023
Our Nexo price prediction for 2023 suggests that the token could achieve a maximum price of $0.81. The projected range includes a minimum of $0.72 and an average value of around $0.76.
Nexo Price Prediction 2024
In 2024, our Nexo price forecast indicates that the token might attain a maximum price of $1.29. The forecasted average and minimum prices are $1.08 and $1.04, respectively.
Nexo Price Prediction 2025
According to our Nexo price prediction for 2025, the token's value could reach a maximum of $1.83. The projected average price is $1.60, while the expected minimum price is $1.54. We anticipate that new ecosystem developments could drive increased adoption.
Nexo Price Prediction 2026
Looking ahead to 2026, our Nexo price prediction suggests that the token could trade at a maximum price of $2.72. The average price of nexo during this period might be around $2.36, with a projected minimum of $2.28.
Nexo Price Prediction 2027
Our Nexo price prediction for 2027 indicates the potential for substantial growth, with a maximum price projection of $3.88. The average and minimum prices are expected to be $3.37 and $3.27, respectively.
Nexo Price Prediction 2028
For 2028, our Nexo price prediction suggests a maximum expected nexo price of $5.76. Investors should be prepared for fluctuations, as the minimum price could be $4.66, and the average trading price might hover around $4.80.
Nexo Price Prediction 2029
Looking to 2029, our Nexo price prediction anticipates a maximum price value of $8.02, a minimum price of $6.73, and an average trading value of $6.97. The possibility of improvements in the Nexo ecosystem could contribute to enhanced user experience and adoption.
Nexo Price Prediction 2030
Based on our Nexo coin price prediction for 2030, the token could achieve a maximum market price of $11.80, while maintaining an average price of around $9.94. The projected minimum price is $9.66.
Nexo Price Prediction 2031
Turning to 2031, our Nexo forecast suggests the potential for remarkable growth, with a maximum value of $16.57. The projected average forecast price is $14.58, and the minimum value could be around $14.18.
Nexo Price Prediction 2032
Extending the forecast to 2032, our Nexo price prediction envisions the token reaching a maximum price of $24.07. The forecasted average and minimum prices are $20.98 and $20.25, respectively.
Wallet Investor Nexo Price Prediction
According to Wallet Investor's assessment, NEXO is not perceived as a promising long-term investment in the immediate years to come. Their analysis foresees a notable depreciation in value, with the token's estimated valuation reaching 0.0444 USD in 2024. Nevertheless, their long-term prognosis paints a different picture, indicating a substantial surge of 104.72% by 2028. This projected growth could potentially lead to a maximum valuation of $1.259.
Digitalcoinprice Nexo Price Prediction
Digitalcoinprice's NEXO price predictions offer a more optimistic outlook. They anticipate Nexo's value peaking at $1.36 in 2023. Moving forward, they predict price ranges of $1.33 to $1.60 in 2024, $2.38 to $2.79 in 2027, and a potential maximum of $4.63 in 2029. The projections continue to rise, with NEXO expected to reach a peak value of $8.87 by 2031 and $12.01 by 2032.
Technewsleader Nexo Price Prediction
Technewsleader's perspective on NEXO's price trajectory aligns with Digitalcoinprice's optimistic stance. They foresee NEXO reaching a high price of $0.78 in 2023, followed by potential ranges of $1.01 to $1.25 in 2024 and $1.44 to $1.76 in 2025. Should the upward trend persist, NEXO's market price might reach a peak of $3.61 in 2027. Looking further ahead, they anticipate trading ranges between $19.16 to $22.53 for the year 2032.
Nexo Price Predictions by Market Experts
According to Star Trading Friend, should a price breakout occur, the entry point is suggested to be around $0.6567 with targets at $0.7418, $0.9274, and $1.07.
Nexo Overview
Nexo is the native token for the NEXO ecosystem. Every person holding Nexo is eligible to receive interest which can rise to 16% annually. Hodlers on the Nexo exchange are incentivized with free withdrawals, better borrowing, and lending interest rates. Nexo Tokens can be held as collateral for crypto loans. You can also get a crypto credit line.
Cryptocurrencies loans available include PAX, DAI, NEXO, USDC, USDT, XLM, BNB, TRX, LTC, BCH, EOS, SOL, MATIC, DOGE, DOT, AVAX, ADA, NEXO, TUSD, and BCH. Platinum-rated users can get crypto loans with 0% interest rates.
Nexo Overview
Nexo Price History
2018 – 2019:
NEXO was launched in late April 2018. By the end of the year, it was trading at around $0.086 per NEXO. The coin showed some volatility in 2019. It started around $0.081 and experienced fluctuations, closing the year at approximately $0.097.
2020 – 2021:
During the year 2020, NEXO underwent a notable surge in both interest and price dynamics. Commencing around the modest value of $0.094, the token embarked on a journey that led it to peak at approximately $0.23 in July of that year. However, the real momentum for the Nexo token came towards the latter part of 2020, culminating in a closing value of around $0.60.
The initial half of 2021 continued to propel NEXO's upward trajectory, ultimately cresting at an all-time high (ATH) of $4.07 in May. Nevertheless, akin to several other cryptocurrencies, NEXO faced a consequential market correction during the subsequent months, resulting in its value descending below $1.5 by September. Despite these corrective fluctuations, Nexo exhibited remarkable resilience.
A significant resurgence manifested in November 2021, echoing a bullish trend in the trajectory of several major cryptocurrencies. Nexo catapulted above the $3 mark, indicative of its enduring potential and market relevance during this dynamic period.
2022 – 2023:
Nexo underwent a period of corrections in December 2021, leading to an opening price of approximately $2.3 as 2022 commenced. An impactful surge emerged in April, coinciding with the token's listing on one of the world's largest exchanges, Binance. The listing catalyzed an impressive uptick of nearly 60% within a mere few hours after Binance's platform integration.
However, this surge was followed by a retreat, causing Nexo's value to dip to around $0.549 in the early days of July. Yet, the token exhibited resilience and staged a prompt recovery, culminating in a closing price of $0.659 by the close of 2022.
As the narrative progressed into 2023, Nexo witnessed another surge during the initial weeks, propelling its value above $0.8 by the close of January. Subsequent to this ascendancy, a period of correction ensued, temporarily pushing the coin below the $0.6 threshold in May. Notably, this marked the first time since July 2022 that Nexo had dipped below this range.
From June 1, 2023, Nexo's value has demonstrated a stable range, primarily oscillating between $0.60 and $0.67. This period of relative steadiness has defined Nexo's recent trajectory.
More on Nexo Token (NEXO)
What is Nexo?
The Nexo platform primarily uses the NEXO token work over the Nexo-based blockchain system, offering instant crypto-backed loans. It started operating back in April 2018; it had the aim to promote a platform in which acquiring crypto loans is an easy task. The platform offers loans without credit card checks and is available over simple fiat currency.
Once users have deposited their crypto tokens over the platform into their Nexo Wallets, they will instantly receive their loan. Nexo seeks to offer services that ensure liquidity safety by making it more efficient and safe; the platform does so through a user's digital assets, making it even more discreet and efficient.
Nexo Oracle is a crucial development to enhance smart contracts over the Ethereum Platform. These help store all the essential data related to the loans made by a particular user. The Nexo token is an ERC-20 token and is responsible for taking care of the interest-covered security of the Nexo wallet.
Background of the Nexo Project
Credissima, a fintech group, financially backs up the Nexo project. Credissima's giant customer base of millions comes from the Company's significant experience and skill. A Nexo technical analysis would show the numerous instant loans to consumers online. Moreover, e-commerce financing and payment services all fall under their domain. The parent company aims to standard functions for all digital assets in the crypto market. The backing of a solid and modern technology based on crypto, such as the Nexo project, is a profitable investment for Credissimo, a leading European FinTech Group founded in 2007 with efficient business. Loans have started going out to the earliest Nexo supporters.
Crypto-based projects are usually under all regulatory bodies' strict scrutiny and eye. Even the public seems to vary of the unknown; with the birth of Nexo and with the help of Nexo price predictions, it is hoped that the situation will change. Numerous supervisory bodies such as several European banks and financial service authorities regulate Nexoand keep a close check on the Nexo exchange. The crypto market will surely benefit from the stable coin loans offered by Nexo. Putting your money into Nexo might be a good investment for the near future.
Where to buy Nexo?
To buy NEXO, you can use one of the many crypto exchanges available, such as HuobiGlobal, UPEX, Hoo and Bitrue, etc., and many more. As we already know, Nexo cryptos can be bought against fiat currency from around the globe, such as the Pound or Dollar.
Nexo offers over 20 plus cryptocurrencies: Bitcoin, Ethereum, Cardano, etc. Payments are supported for EUR, USD, ETH, BTC, and NEXO tokens. Blockchain technology ensures the safety and privacy of an integral part of the digital market where crypto assets are involved.
This wide range of cryptos can be traded against any fiat currency to take out loans over the digital cryptocurrency market successfully. It could be a small or huge amount, but Nexo allows trading and investing over their platform for value and helps users make a bright future with interest-based loans.
Conclusion
The entire system is built to automatically safeguard liquidity and provide greater flexibility than a typical bank. Clients may quickly obtain fiat currency while maintaining control over their digital funds because of the network. The technology that powers the Nexo blockchain is fundamentally pro-decisive transparency. Using Ethereum's smart-contract technology and storing all relevant tokenized data, speeds up the transaction process.
Nexo now supports 56 coins. They include but are not limited to XRP, Cardano, Bitcoin, Ethereum, and a variety of other cryptocurrencies. NEXO token payments in EUR, ETH, BTC, and USD are also supported.
Before making an investment, you should always be sure to conduct your own research. This can entail studying the white paper, evaluating the principles listed on the website, reviewing press announcements, and scouring social media.
Where can I buy NEXO?
NEXO is now available for purchase on major trading platforms and cryptocurrency exchanges, including Binance, Coinbase, and Bitfinex.
Does NEXO offer complete anonymity of transactions?
Users' privacy is enhanced by NEXO's encryption of sender, amount, and recipient data in single-signature transactions broadcast to the public blockchain ledger, particularly for transactions employing shielded addresses.
Is Nexo better than Coinbase?
Nexo is a cryptocurrency and stablecoin banking platform that offers high-interest rates on a range of cryptocurrencies and stablecoins and crypto-backed loans. Interest can be earned in EUR, GBP, and USD. They have a restricted exchange as well. While Coinbase is a vast, beginner-friendly crypto exchange with somewhat high fees, it is also a significant, beginner-friendly crypto exchange.
Disclaimer. The information provided is not trading advice. Cryptopolitan.com holds no liability for any investments made based on the information provided on this page. We strongly recommend independent research and/or consultation with a qualified professional before making any investment decisions.