Staking is the process of keeping funds in a cryptocurrency wallet to support the operations of a blockchain network in exchange for a payout. This is analogous to earning interest in a traditional bank.
Staking cryptocurrency is quite popular all over the world. For many, the chance to make money passively by locking away some of your cash is a no-brainer, especially when the benefits are attractive. Tezos and other cryptocurrencies may now be staked (XTZ).
Also Read:
• Tezos Price Prediction: 1275.77% Increase By 2030?
• How To Buy Tezos?
What is Tezos staking?
Staking refers to the procedure of storing bitcoin tokens in a smart contract. These coins are then utilized to assist with the operation and security of the blockchain network. The smart contract awards new coins to individuals who support the system.
Staking is analogous to a term deposit in the real world. A term deposit provides an institution with access to funds that may be used for operations. The term deposit would then earn interest yearly.
Users actively contribute to the operation of the Tezos network by staking XTZ. Because Tezos uses a PoS consensus process, XTZ tokens are required for transaction validation. The Tezos network would not function without the staking procedure.
Baking is a popular term for staking on the Tezos network. Users can receive rewards by staking XTZ in two ways: as a self-baker (validator) or as a delegator.
How does Tezos staking work?
When you stake a coin, you are compensated for keeping it for a set time. In this situation, the more your position, the higher your passive income. When you earn a reward for baking, such as Tezos, it is for creating new bricks.
Baking on Tezos network
You must have at minimum one roll, which costs 10,000 XTZ, to bake new blocks (XTZ). If you do not have this amount, you can outsource your part to a baker. By procedure, the baker will be randomly chosen from a group of bakers. The more rolls the baker has, the higher their chances of baking a new block are. This is the proof-of-stake consensus premise.
For a cooked block, the baker earns a reward of 16 XTZ. Every 60 seconds, Tezos blocks are cooked. Aside from bakers, endorsers, who certify new blocks, are also involved. This eliminates the need for double baking and endorsing. Every new block has 32 endorsers, who receive a reward of 2 XTZ for their efforts.
It would be best to delegate your Tezos share to a baker to bake a Tezos block. Your and the baker's stakes will be added together; however, delegating your portion does not delegate the coins themselves, and the baker will not be able to use them. As a result, when you delegate your XTZ, you don't have to be concerned about your money.
You may delegate your portion to the bakers and have them use it for baking while you get a passive income.
How to stake Tezos with Ledger
Ledger wallet is a hardware wallet that allows users to store various currencies offline. It saves your private keys on the hardware wallet device, making internet hackers unable to access your accounts. Users rely on a 24-word backup recovery phrase to access stored cryptocurrency if the physical device is lost.
Step 1. Click on Add account on the Accounts tab to create a Tezos account.
If your account is empty, you will receive coins.
Step 3. After reading the instructional display, click Delegate to get incentives.
Step 4. In the Summary phase, a random third-party validator is pre-selected.
Step 5. Click on Select to manually select a validator. You may also pick a custom validator by inputting the validator address from there.
For more information about validators, visit Baking Bad.
Step 6. In the Summary step, click Continue.
It is important to note that delegating your Tezos voting privileges does not ensure that your validator will reimburse you.On your Ledger device, double-check all delegation details.
Connect to your Ledger device and unlock it. Launch the Tezos Wallet application.
Check that all of the operation details are proper. If you're using a custom validator, double-check that the validator address (Delegate) is precise as specified by the validator.
Accept the delegation by pressing both buttons or Rejecting to cancel.
The delegation operation is signed and broadcast to the network for approval. After around 40 days, you should begin getting your first incentives.
Step 7. Alter the validator or terminate the delegation
From the main menu, navigate to the Accounts page.
Select the delegated account.
Click the ellipsis (..) under the Delegation section.
Select either Change validator or End delegation. The Summary page will subsequently display, from which you may alter the validator or terminate the delegation.
Changing the validator or terminating the delegation will necessitate the verification and approval of a new delegation operation on your Ledger device.
Please remember that Ledger Live does not enable delegation management for KT accounts. If you delegate from a KT account, you must transfer funds to the parent TZ1 account and then charge again. No incentives will be lost as a result of this process.
Staking Tezos (XTZ) – Atomic Wallet Guide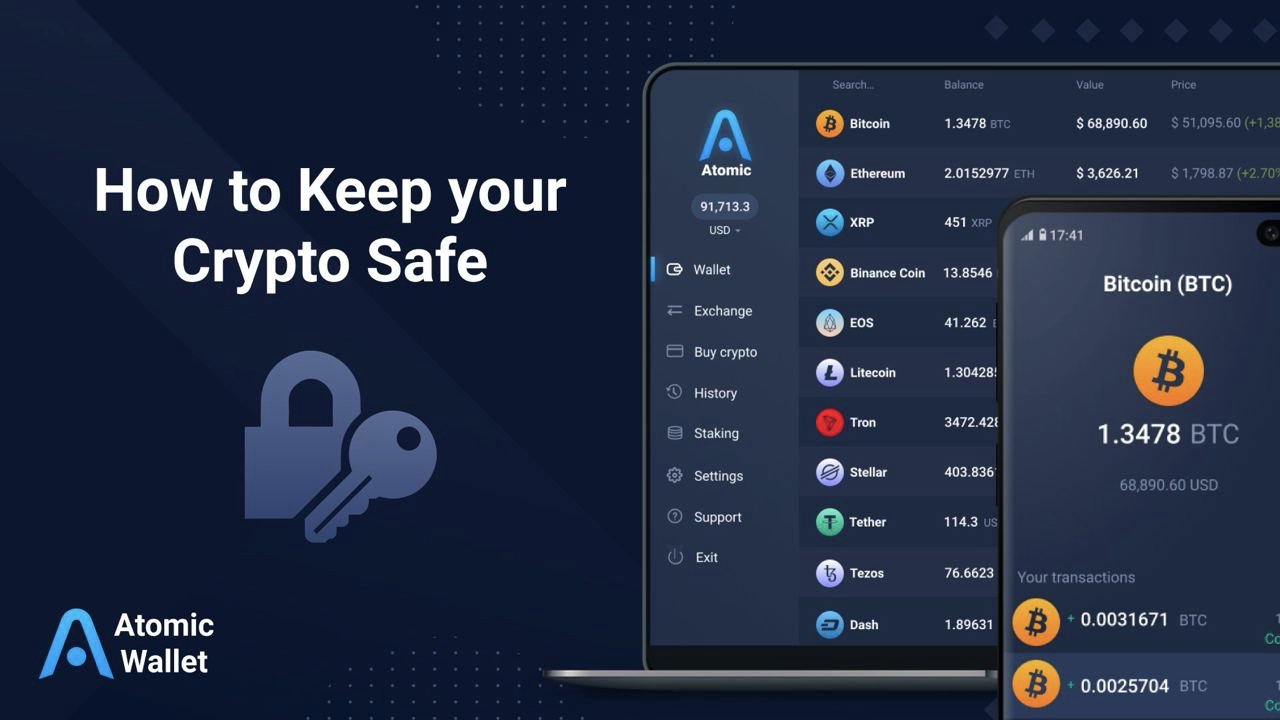 It is pretty simple to stake Tezos (XTZ) with Atomic Wallet. You must first download and install the app. Then, proceed as follows:
Step 1: Launch Atomic Wallet.
Step 2: Obtain XTZ. Within the wallet, you may trade it for another coin.
Step 3: From the coin list, choose Tezos.
Step 4: Select Stake.
Step 5: You will see the staking interface, which includes a notification that you can only stake the whole balance to one validator (baker in the Tezos network), your available staking balance, and incentives. To proceed, click Stake.
Step 6: You will see a list of bakers with the following characteristics: reward percentage, current staking amount, and available staking amount. Choose a baker based on their preferences.
Step 7: Enter your password and then click Confirm.
That's all there is to it! Your XTZ has now been staked. You only have to wait — the allocated reward will be processed around two months after the 22 rounds are completed.
Best platforms for staking Tezos
The comparative guide will summarize where you may stake Tezos (XTZ) to receive cryptocurrency incentives and passive income on the Tezos blockchain. Our investigation is based on examining the platform's features, expected yearly yield, fees, and security.
1. Ledger wallet (use your hardware wallet to preserve control of your private keys and stakes).
2. Guarda wallet (multi-currency non-custodial crypto wallet)
3. Binance (the world's most popular crypto exchange supporting ATOM staking and trading).
4. Coinbase (reputable, reliable, and safe global cryptocurrency exchange)
5. Atomic Wallet (secure and decentralized wallet to store over 300 coins and tokens)

Source:HedgeWithCrypto

Farming using DeFi Yields
Decentralized Finance (DeFi) applications provide a new way for XTZ holders to earn interest in their investments. The majority of DeFi platforms rely on liquidity supplied by users. DEXs, like Uniswap, employ an Automated Market Maker (AMM), or algorithm, that operates in tandem with user-provided liquidity pools. This combination enables the DEX to provide traders with instant exchanges 24 hours a day, seven days a week.
Users are compensated for putting money into liquidity pools, which help the exchange run. DeFi apps can offer APYs that fluctuate based on the availability and need of the liquidity pool to incentivize the provision of liquidity.
A coin pair makes up a liquidity pool—for instance, XTZ-USDC. Unlike staking, which only needs the deposit of XTZ, depositing into a liquidity pool necessitates the provision of an equal percentage of both coins. This is based on the current exchange rate. A user would need to deposit equal amounts of XTZ and USDC to participate in the XTZ-USDC liquidity pool.
How much money can I make by staking Tezos?
Baking Tezos can be lucrative to supplement your XTZ holdings while also contributing to the Tezos network.
How much a user may earn when building XTZ on the Tezos network is varied and relies on a few factors:
The number of coins baked
The XTZ locking period
The validator was chosen to bake on your behalf (commission fees will vary)
The total number of Tezos staked on the network. If there is an overabundance of XTZ, the motivation to bake (rewards rate) will be slightly reduced, and vice versa.
The earnings of a user will be determined mainly by the market value of XTZ. When it comes to locking tokens, this may be hard. One advantage of constructing XTZ using a digital wallet is using Tezos' Liquid Proof-of-Stake method. Baking through a wallet has no lockup period, and coins may be accessed as soon as they are unstaked.
Is Tezos staking profitable?
The following are some of the reasons why staking is a risk worth taking for everyone on Tezos:
Staking is a method of earning passive money by participating in the Tezos network's block-making process. Tezos now has a yearly return of 6% (including the validator's charge). After roughly a month or so of waiting for the first award, one may expect a prize every three days.
Token holders on Tezos can delegate their validation privileges to other validators while keeping ownership of their tokens. Tezos can even handle a complete account.
Another element that makes Tezos staking worthwhile is its liquidity. Tezos currency delegation is a truly liquid method in which the person is always free to shift his tokens. This is because there was no freezing period at the moment of delegation to a validator.
There is no danger in delegating Tezos tokens other than the potential of not receiving the intended payout. As a result, one must carefully select his validator to ensure that the quantity of compensation and the quality of service continue to improve.
As a result, we can conclude that staking and delegating on Tezos is incredibly straightforward, secure, and worthwhile. If you have any number of money in Tezos, you should undoubtedly stake or delegate them since they will not be locked, and you will only collect staking rewards. As a result, it is a wonderful source of side income because one needs to wait a few days, more or less than a month.
Tezos staking vs. mining
It is no news that staking is the best way to earn passive income while you would have to put in a lot of work, unlike mining. If the annual inflation rate is roughly 5%, then a baker's operational expenditures would only rise by 0.5% each year, or 80,000 XTZ a week, if the baker pays delegators 95% to 86% of their incentive. These rewards are way more than the percentage of bitcoin's weekly mining rewards compared to its trading volume.
However, unlike Bitcoin, Tezos' validation capacity is based on the quantity of delegated Tezos and not on the hardware calculation power, as with Bitcoin mining. As a result, bakers would not experience XTZ value suppression.
Benefits of staking Tezos
The current consensus process in Tezos is called Liquid Proof-of-Stake (LPoS). Token holders can assign their validation powers to other token holders (known as validators) without changing token ownership when you stake Tezos. Unlike other DPoS protocols, Tezos allows you to delegate your whole account.
Liquidity
Your XTZ is liquid when delegating. There are no frozen periods while delegating to a validator, so you may move your tokens whenever you want.
Risks of staking Tezos
There are no direct hazards associated with delegating XTZ. The only danger is that you will not obtain the possible profits. Choose your validator wisely to ensure high-quality service and incentives.
Conclusion
It would help to delegate your Tezos share to a baker to bake a Tezos block. You and the baker's stakes will be added together; however, delegating your portion does not delegate the coins themselves, and the baker will not be able to use them. As a result, when you delegate your XTZ, you don't have to be concerned about your money.
In addition, we evaluated and compared the most popular cryptocurrency exchanges and wallets for storing XTZ coins to collect staking rewards. While there are significant variations across platforms when it comes to staking cryptocurrency, we discovered that utilizing a Ledger wallet is the safest way to gain XTZ tokens without selling your money.