How to Stake Enjin Coin: Earn EFI Right Away
Staking Enjin sounds great, especially for those who play games like Axie and have lots of ENJ coins that they are just having on their chain to use for day buying or selling of goods. A unique store of value, ENJ is used to mint NFTs on the Efinity network. This infused ENJ will be automatically staked and generate passive income in the form of EFI.
Also Read:
• Enjin Coin Price Prediction: Can Enjin Coin Reach $100?
What is Enjin Coin (ENJ)?
Enjin Coin (ENJ) is a gaming cryptocurrency that gives communities, content creators, game servers, and game publishers the power to tokenize in-game items and virtual goods easily. It can be used to create and manage virtual goods and in-game assets and supports cross-platform interoperability.
Enjin Coin uses blockchain technology to enable new features and capabilities in gaming, such as developing provably rare digital assets and implementing instant trading between gamers.
Enjin Coin is built on the Ethereum blockchain and uses the ERC-20 token standard. It is currently available on several exchanges, including Binance, Ethfinex, Kucoin, and OKEx.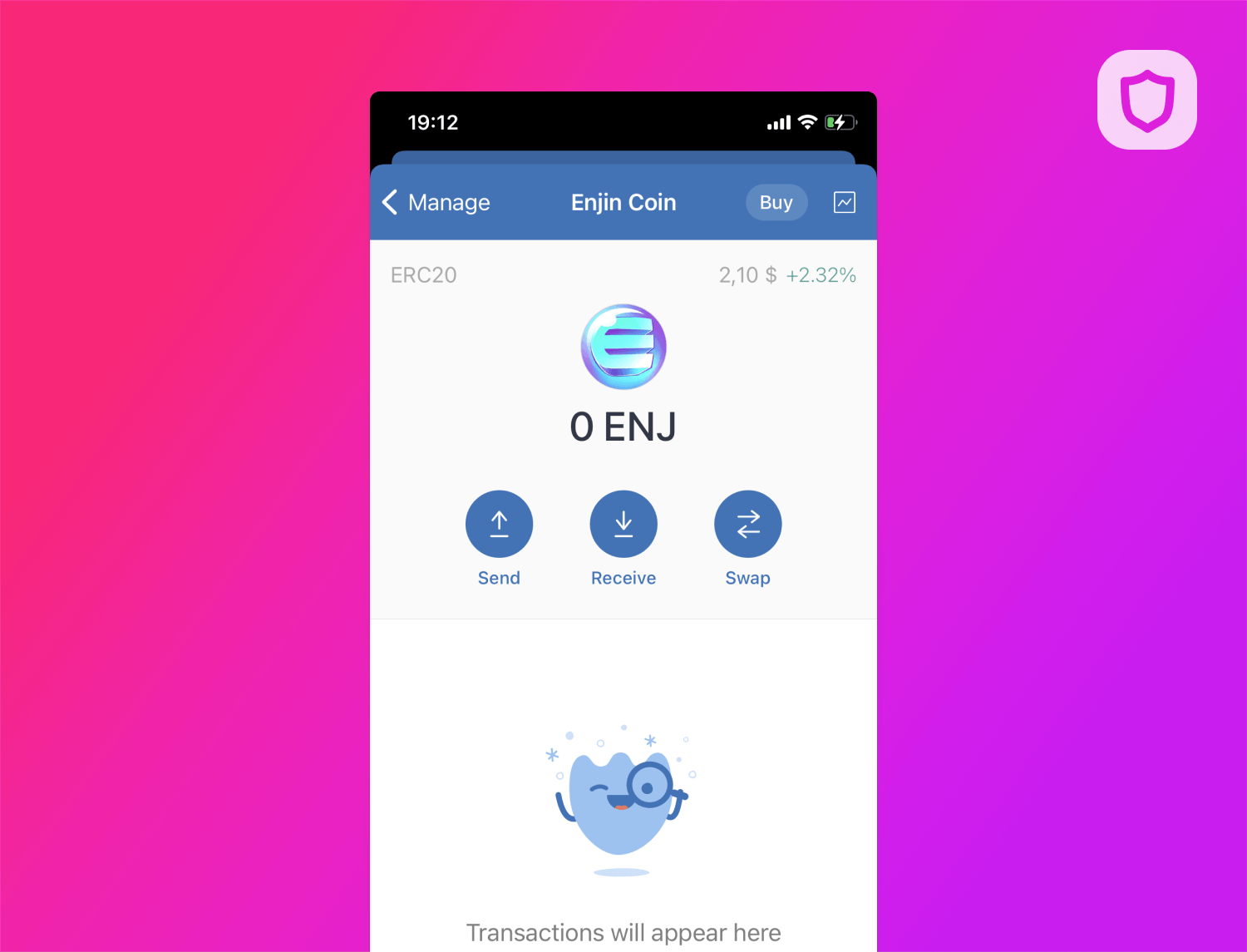 How to stake ENJ
To stake ENJ, you will need to have a certain amount of ENJ in your wallet. You can then use this ENJ to vote on proposals and help secure the network. To stake ENJ, follow these steps:
Download the Enjin Wallet.
Create an account.
Click on "Stake."
Enter the amount of ENJ you want to stake.
Click "Stake."
Confirm the transaction.
Your ENJ will be locked for a while, during which you will not be able to sell it
Once the staking process is complete, you will receive rewards based on your contribution to the network.
Staking ENJ is a great way to help secure the network and earn rewards. By following the steps above, you can stake your ENJ and begin earning rewards.
What is Efinity and EFI?
Efinity, the Internet of Value, is a project that aims to create a decentralized network that can connect every blockchain. The Efinity token (EFI) will be the native token of the network and will be used to pay transaction fees.
Unlike Ethereum, EFI will continue to be the most commonly used currency at Efinity, connecting every blockchain and benefiting all NFT tokens (ERC20) and all cryptocurrencies. Suppose you are looking for an easier transition from the cryptocurrency world to the NFT blockchain, I=in that case, Efinity will allow you to open a cross-chain world of unlimited liquidity.
In effect, Efinity will supercharge the utility of Enjin Coin (ENJ) by incentivizing minting and providing staking rewards. Efinity Token (EFI) is the most exciting unlisted cryptocurrency. Enjin Coin (ENJ) holders will earn EFI through staking and minting.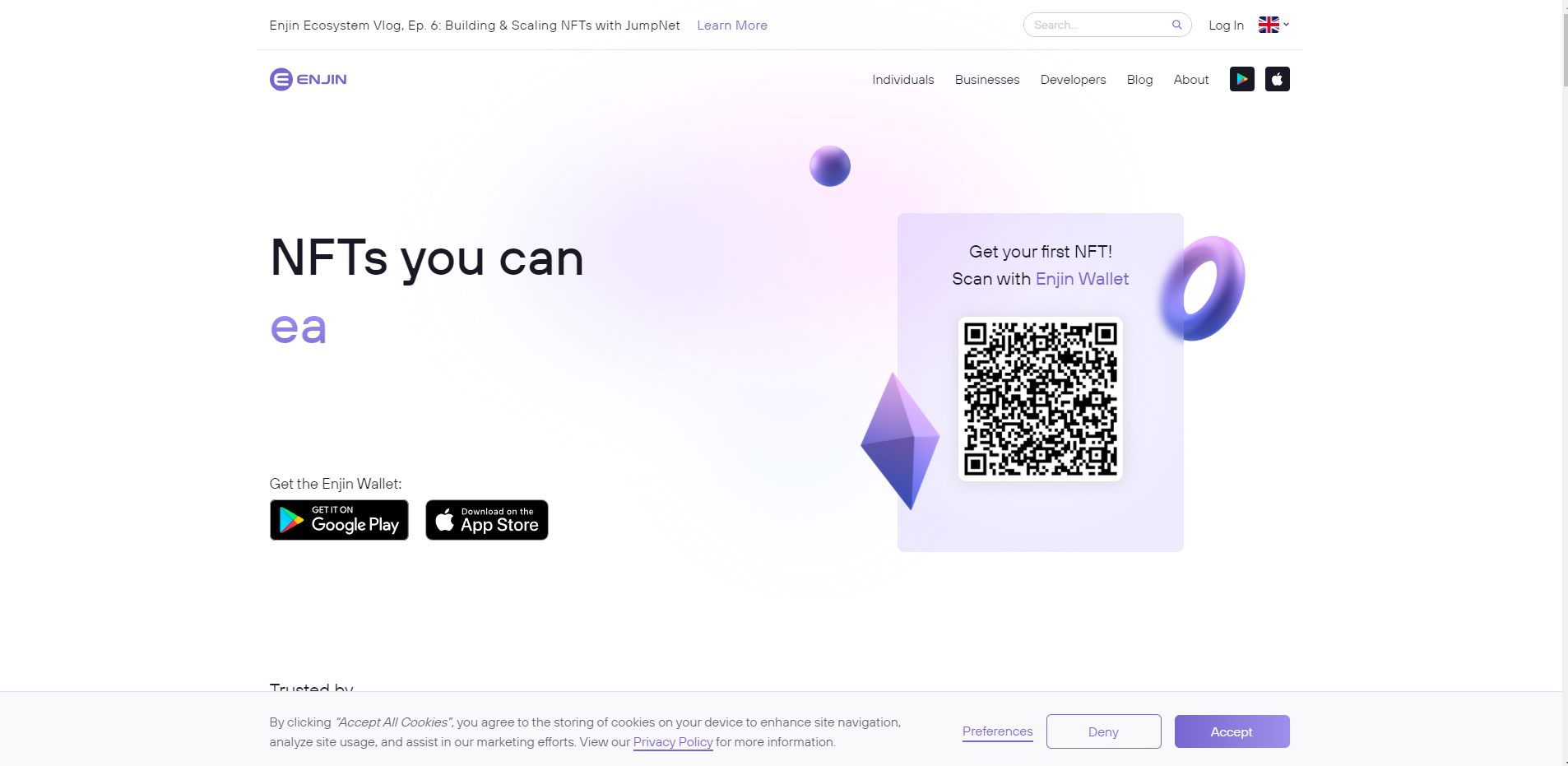 EFI and ENJ work in unison, each serving a core purpose within the Enjin ecosystem. While EFI is designed to fuel a decentralized Metaverse, ENJ is used to infuse digital assets like NFTs.
EFI is deflationary with a supply that's fixed at 2 billion.
EFI has governance capabilities that can be used to easily upgrade the Efinity Network without causing a hard fork.
EFI has treasury capabilities that allow the Efinity community to direct innovation on the network.
EFI transaction fees are used to pay Enjin Coin stakers instead of miners.
To stake Enjin Coin (ENJ), you will need to have a minimum balance of 1,000 ENJ in your wallet. Once you have this, you can begin the process of staking your ENJ by following these steps:
Go to the Enjin Wallet and connect your wallet to the Enjin dApp.
Click on the "Stake" tab and select "Enjin Coin."
Enter the amount of ENJ you wish to stake and click on the "Stake" button.
Confirm the transaction by clicking on the "Confirm" button.
Your ENJ will now be staked, and you will begin earning rewards.
Enjin Coin: The Ultimate Founders Token
Enjin Coin is the ultimate gaming and NFT cryptocurrency. It was created by three gamers and game developers who are also active in the industry. The Enjin Coin blockchain is based on Ethereum, and it adheres to the ERC-1155 standard for tokens. Token holders may purchase in-game goods, create NFTs, or trade items.
Enjin Coin has been used to purchase over $1 million worth of in-game items and assets. It is also being used by some of the largest in gaming and NFT projects globally, such as The Sandbox, Gods Unchained, and Decentraland.
Where to stake Enjin Coin (ENJ)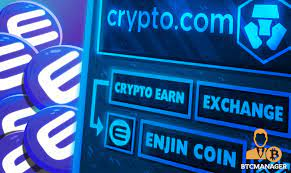 Here are some exchanges that allow users to stake Enjin Coin:
Binance
KuCoin
Huobi Pro
BitShares Asset Exchange
Gate.io
IDEX
DDEX
Each exchange has its process for staking ENJ, so be sure to read the instructions on how to do it on each platform before you begin. Some exchanges require you to hold a certain amount of ENJ to participate in the staking process.
Advantages of staking ENJ
There are many benefits to staking Enjin coin:
You can earn interest on your investment: When you stake your Enjin Coin, you are essentially holding onto your coins and not spending them. You are rewarded with a small amount of interest on your investment by doing this.
It's a way to support the Enjin network: When you stake your Enjin Coin, you are helping to support the Enjin network by providing security and stability.
You get to participate in governance: One of the benefits of staking your Enjin Coin is that you get to participate in governance. This means that you get to vote proposals that will help shape the future of the Enjin network.
You can earn rewards: When you stake your Enjin Coin, you are also eligible to earn rewards. These rewards come in ENJ, which is distributed to stakers based on their stake percentage. The more Enjin Coin you stake, the more rewards you will earn.
It's easy and convenient. Staking your Enjin Coin is easy and convenient. All you need is a wallet that supports staking, and you can start earning rewards right away.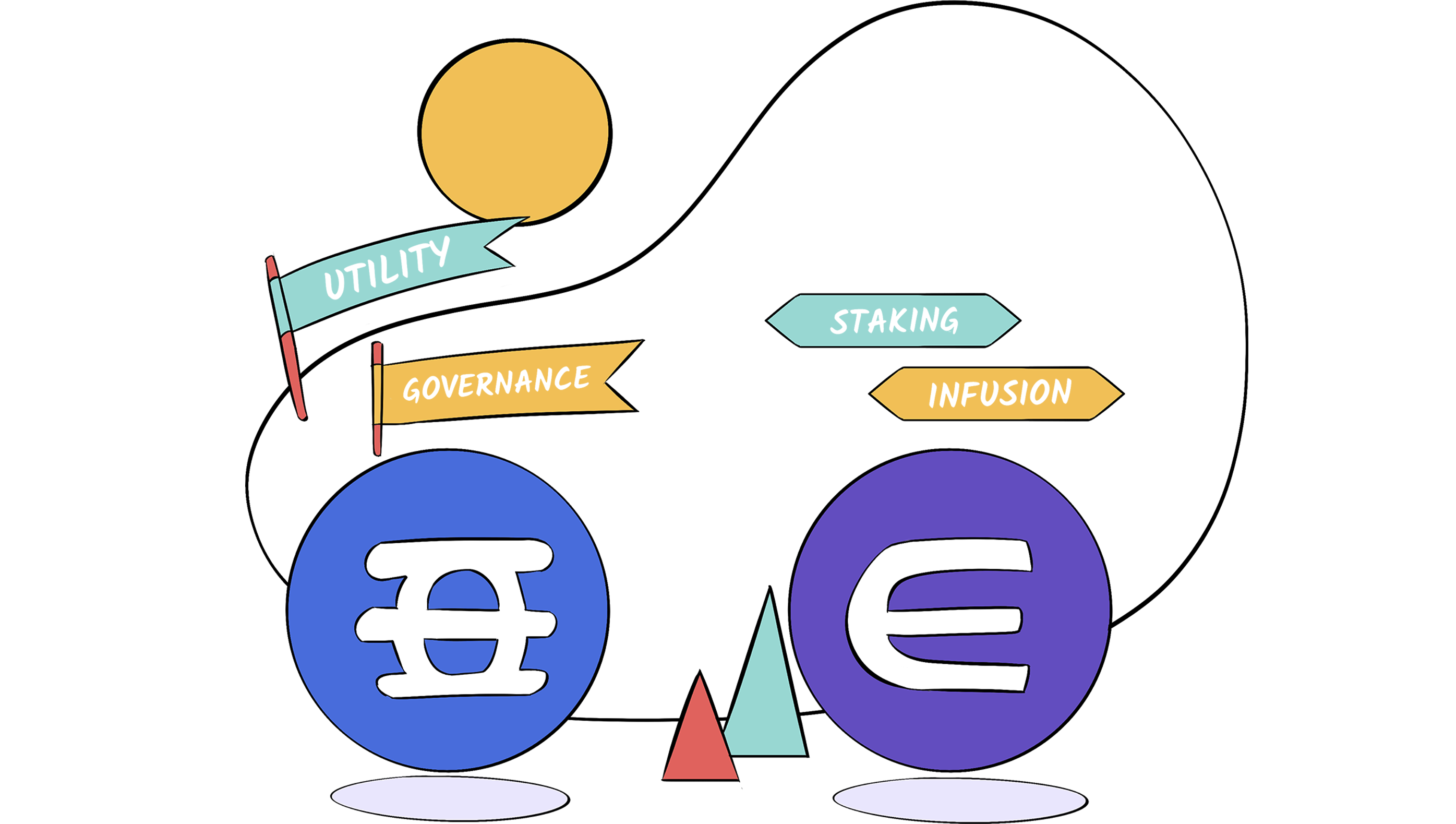 Disadvantages of staking Enjin coin
The staking Enjin Coin (ENJ) is pretty simple and straightforward. All you need to do is hold your ENJ tokens in a compatible wallet, and then you will start receiving rewards for helping to secure the network. The more ENJ tokens you hold, the higher your rewards will be. However, there are a few risks associated with staking ENJ.
If the price of ENJ falls too low, you could lose money by staking it.
You need to have some technical knowledge to be able to stake ENJ.
There is always the risk that the Enjin network could be hacked or attacked, which would lead to a loss of your staked ENJ.
Overall, staking ENJ is a good way to earn extra income. However, you need to be aware of the risks involved before deciding to do it.
Benefits of staking Enjin Coin
One of the most popular options is Enjin Coin for digital currency. This type of cryptocurrency can purchase in-game items and other virtual goods. It's also becoming increasingly popular to earn rewards for participating in online games and other activities.
One of the main reasons Enjin Coin is becoming so popular is because it offers many benefits that other digital currencies don't provide.
For example, Enjin Coin allows users to stake their coins to earn interest on their investments. This is a great way to generate passive income and grow your investment over time.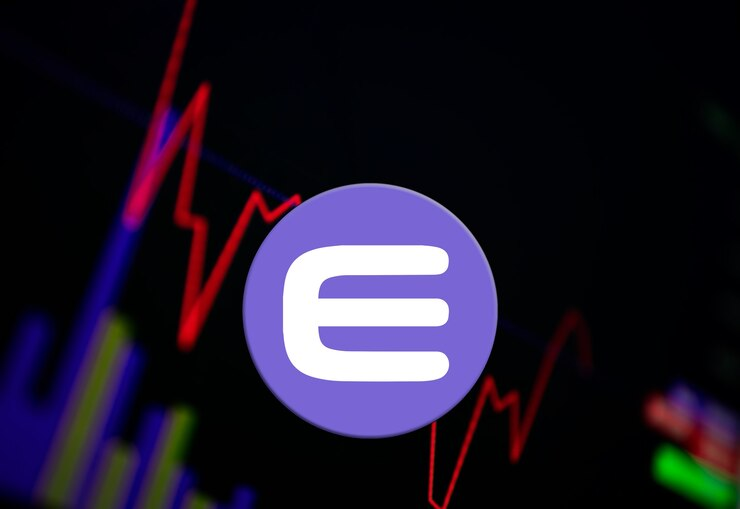 In addition, staking Enjin Coin also provides users with voting rights on the Enjin Coin network. This allows them to have a say in how the currency is developed and used. It also gives users a chance to earn rewards for voting on proposals submitted to the network.
Conclusion
Overall, Enjin Coin is a great digital currency option that offers several benefits for users. If you're looking for a way to invest in cryptocurrency or earn rewards for participating in online games, then Enjin Coin is worth considering.
FAQs about Enjin Coin
Where can I earn interest on Enjin Coin?
With Enjin Coin, you can create your digital currency and use it to trade or sell virtual goods in any blockchain-based game. You can earn interest on your ENJ balance by staking it in a supported wallet.
Can Enjin Coin reach $100?
With upcoming partnerships and developments, reaching $5 is quite optimistic and there is a predicted eventuality of Enjin Coin price incurring a profit to $5.6
Is Enjin a good investment?
It depends on what you're looking for in an investment. Enjin is an excellent platform for gaming communities but may not be the best option for other types of businesses. Make sure to do your research before investing in any platform.
Can you mine Enjin Coin?
Yes, you can mine Enjin Coin with a computer. You will need a mining program and a wallet to store your coins. Enjin Coin can be mined with a CPU or a GPU.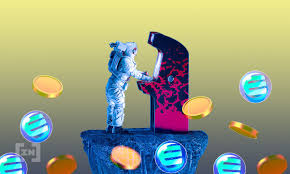 [the_ad_placement id="writers"]