Bitcoin price movement is going far and wide for the past month when several times, the cryptocurrency hit the $10,000 mark but unable to sustain that level. The king of cryptocurrency witnessed as many as four consecutive heads and shoulder patterns before settling down in the $8,000 range for about ten days.
Bitcoin price stabilized after the flash rise on the 5th of March, and the cryptocurrency has been trading in the $9,000 – $9,200 range since yesterday. However, $9,000 is serving as a strong support point for the cryptocurrency to take a further leap.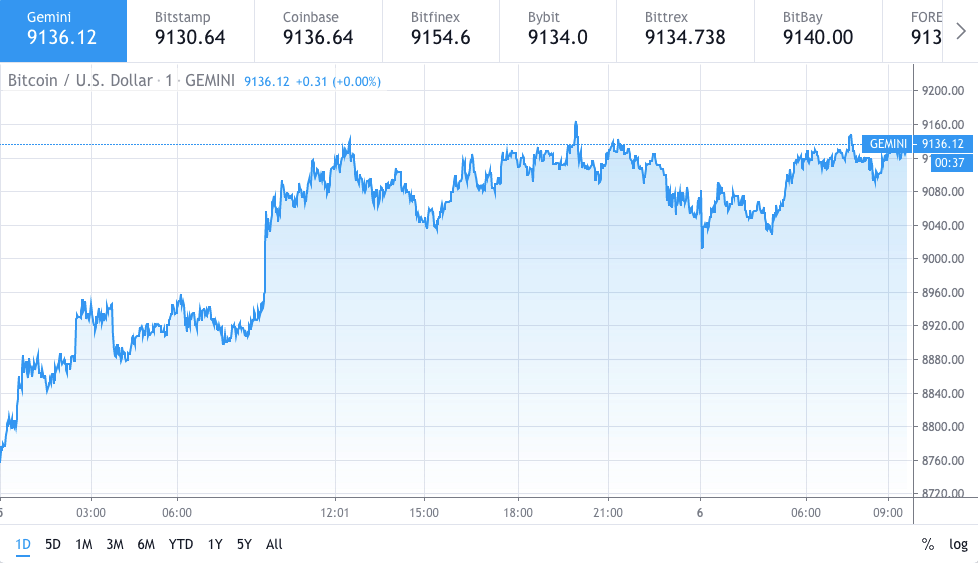 Bitcoin price chart by Trading View
Bitcoin price to fall down to $6400?
Cryptocurrency analysts and trader on Twitter Tyler D. Coates believes that the cryptocurrency is going to take a new dip down in the latest pattern. Tyler is of the view that a Wyckoff Accumulation appears on the BTC price chart; that's a tell-tale of the danger that is about to hit the cryptocurrency.
#Bitcoin is showing strong signs of a Wyckoff Accumulation on the 4h chart. 🧐🚀 pic.twitter.com/11nPj2zTFf

— Tyler D. Coates (alphαnalysis.io) (@Sawcruhteez) March 4, 2020
The analyst is getting a good endorsement on social media, and that defines how the cryptocurrency enthusiasts are jumping onto safe advice.
Bitcoin price chart by Trading View
However, the analyst explains on Trading View that the cryptocurrency is only primed for losses as low as $7600 and further below at the $7300 mark. Unlike December 2019, when the same formation took the cryptocurrency down to the $6400 mark.
However, Tyler is of the view that a new all-time high would be formed by the end of July 2020. The analyst is certain that the cryptocurrency market is going to be volatile, and careful decision making is tantamount to working through to profits.
Featured Image by Master
Disclaimer: The information provided is not trading advice but an informative analysis of the price movement. Cryptopolitan.com holds no liability towards any investments based on the information provided on this page.