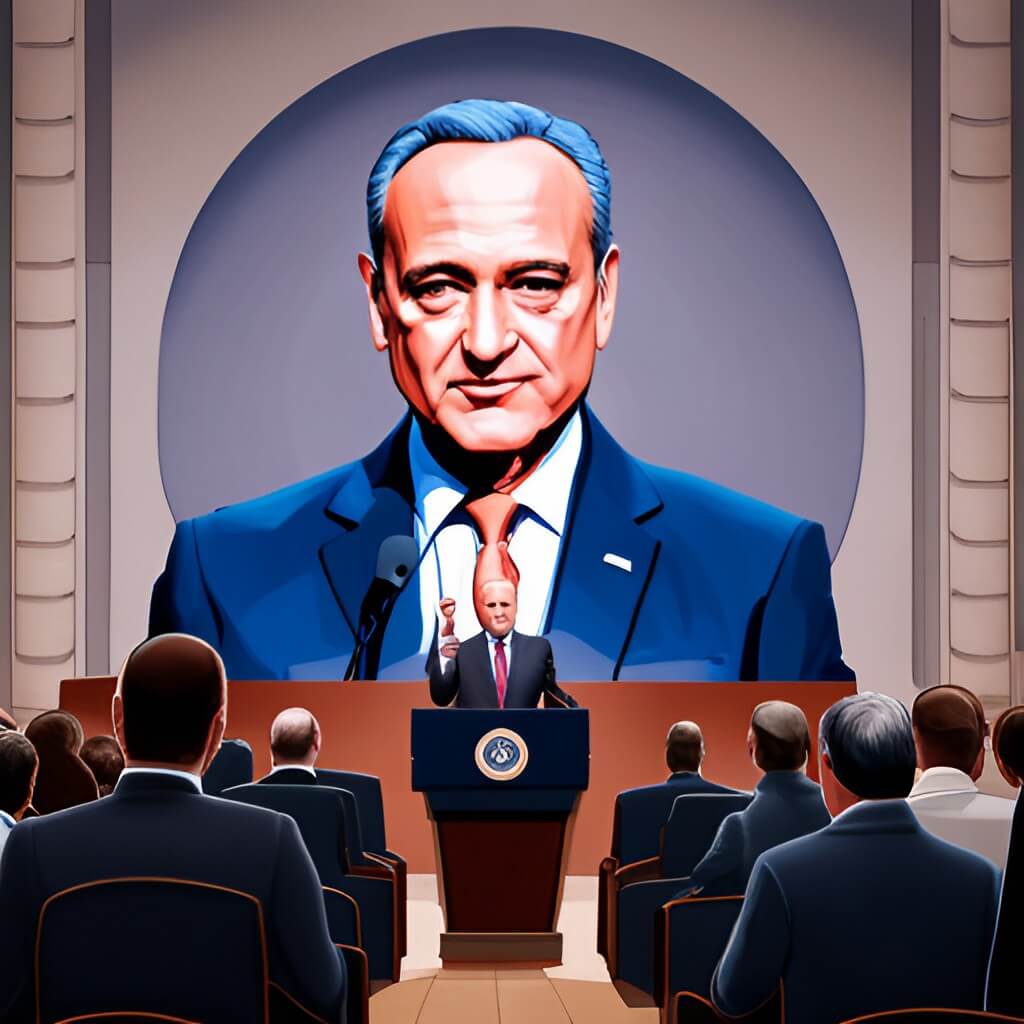 US Senator Schumer Enlists Big Tech's AI Insight in Washington, slated for Sept 13 – This Week's Headlines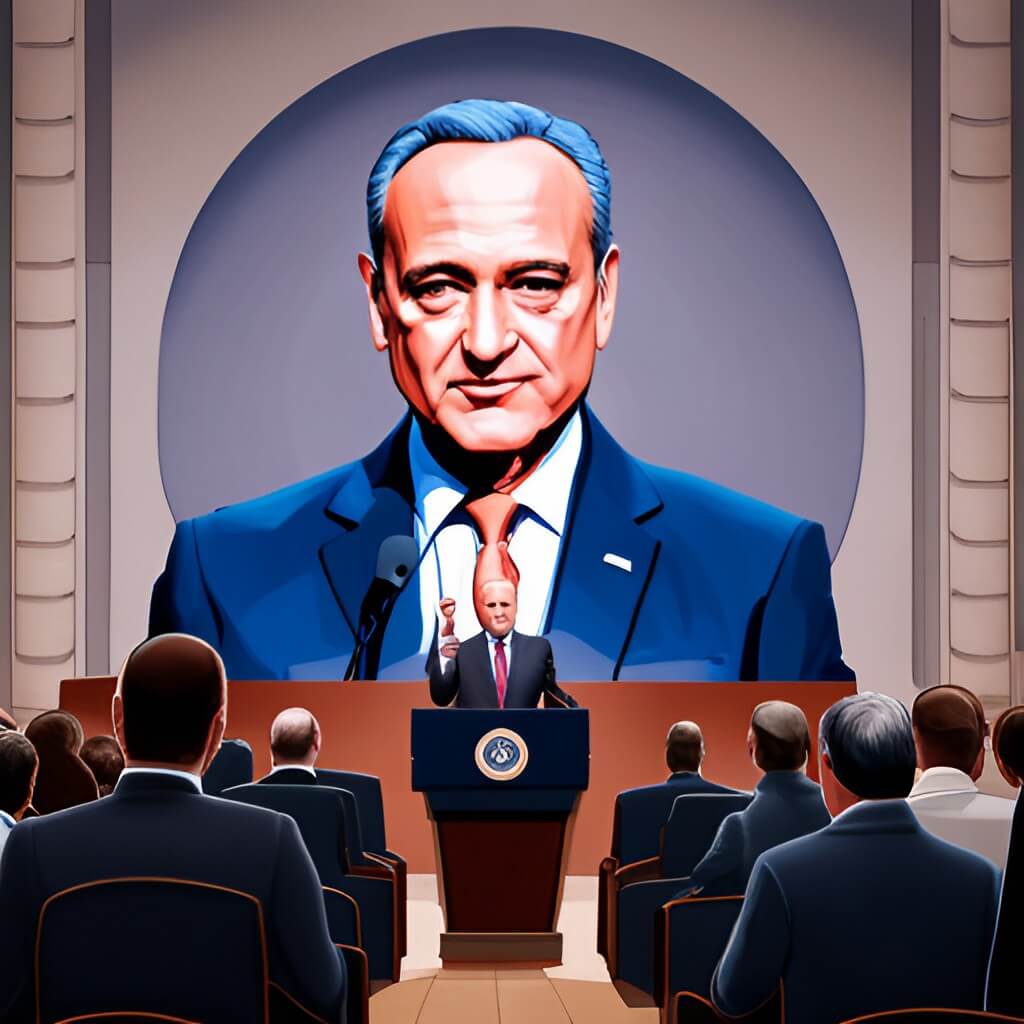 TLDR
Big Tech leaders gather in DC to discuss AI regulation, highlighting its complexity and impact.

Google updates political ad policy to combat synthetic content, enhancing transparency.

AI's influence on jobs, comedy, and the music industry underscores its transformative power.
Senator Chuck Schumer has invited prominent leaders from Big Tech to an AI Insight Forum in Washington, DC. Set for September 13, this closed-door meeting will focus on addressing the challenges and opportunities surrounding artificial intelligence (AI) regulation. The attendees include industry giants such as OpenAI's Sam Altman, Meta's Mark Zuckerberg, Microsoft's Satya Nadella, Alphabet/Google's Sundar Pichai, Tesla's Elon Musk, and Nvidia's Jensen Huang. Schumer emphasizes the importance of bipartisan discussions, highlighting the complexity of legislating on AI and the need to avoid ignoring the technology's impact.
The US blueprint for AI regulation
While the United Kingdom and the European Union are moving forward with AI regulation efforts, the White House has introduced a blueprint for an AI Bill of Rights. This framework emphasizes five key tenets, including protecting citizens from unsafe AI systems, preventing algorithmic discrimination, safeguarding against abusive data practices, ensuring transparency, and providing the option to opt out. These principles serve as a foundation for future AI regulation discussions.
Google's response to synthetic political ads
In response to the growing prevalence of synthetic content in political ads, Google has updated its political content policy. The tech giant now requires election advertisers to prominently disclose the use of synthetic content that inaccurately depicts real people or events. This policy applies to various AI-driven editing techniques, including image resizing, color correction, and background edits. Google aims to enhance transparency in political advertising, particularly on platforms like YouTube, which reaches billions of viewers. This move comes as experts express concerns about AI tools contributing to election misinformation.
AI's impact on the future of jobs
A recent report by McKinsey and Co. explores how generative AI will reshape the job landscape in the United States by 2030. The report identifies occupations that will remain in demand, those that will decline, and highlights the need for workers to adapt to new skill sets. It predicts that up to 30% of work hours could be automated, requiring job descriptions to evolve. Employers will need to prioritize skills and competencies over credentials, recruit from underserved populations, and provide ongoing training to meet evolving workforce needs.
Comedians and AI – who's funnier?
AI's impact extends to the world of comedy, where it's being explored as a tool for creating humor. However, AI's ability to delight and amuse audiences falls short of human performers, as comedy thrives on novelty and surprise. Shows at the Edinburgh Fringe Festival explored the intersection of AI and comedy but concluded that AI has a long way to go in understanding and delivering humor.
OpenAI's success and Apple's AI investments
OpenAI's ChatGPT has become immensely popular, driving the company toward an annual revenue of nearly $1 billion. OpenAI generates revenue by licensing its AI technology to businesses and offering subscription-based ChatGPT services to individuals. While ChatGPT's popularity grows, OpenAI's deal with Microsoft means that the majority of profits go to Microsoft until it recoups its $13 billion investment.
Meanwhile, Apple is increasing its investment in AI, focusing on developing a large-language model that enhances user experiences, such as using voice commands for complex tasks. Apple's commitment to AI signals a shift toward more intuitive and AI-driven features for its products.
Ghostwriter's AI-generated music
The music industry faces new challenges as AI-generated music gains traction. Ghostwriter, an entity known for creating AI-generated songs, recently met with record labels, tech leaders, and artists to discuss harnessing the power of AI in music creation. Ghostwriter's latest track, "Whiplash," uses AI vocal filters to mimic the voices of renowned rappers. The music industry grapples with questions of copyright, royalties, and the future of creativity in music.
Time magazine's list of Influential AI figures
Time Magazine unveiled its inaugural list of the 100 most influential people in AI. This list acknowledges the pivotal role of individuals in shaping the AI landscape, emphasizing both the behind-the-scenes human labor that enhances AI safety and the decision-makers who determine AI's applications. Time's recognition underscores the collaborative nature of AI development, where human expertise remains essential.
In a rapidly evolving AI landscape, these developments and challenges underscore the critical need for thoughtful regulation, ethical considerations, and ongoing discussions about the impact of AI on society. As AI continues to shape various facets of our lives, policymakers, industry leaders, and the public must work together to navigate this transformative technology.
Disclaimer. The information provided is not trading advice. Cryptopolitan.com holds no liability for any investments made based on the information provided on this page. We strongly recommend independent research and/or consultation with a qualified professional before making any investment decisions.