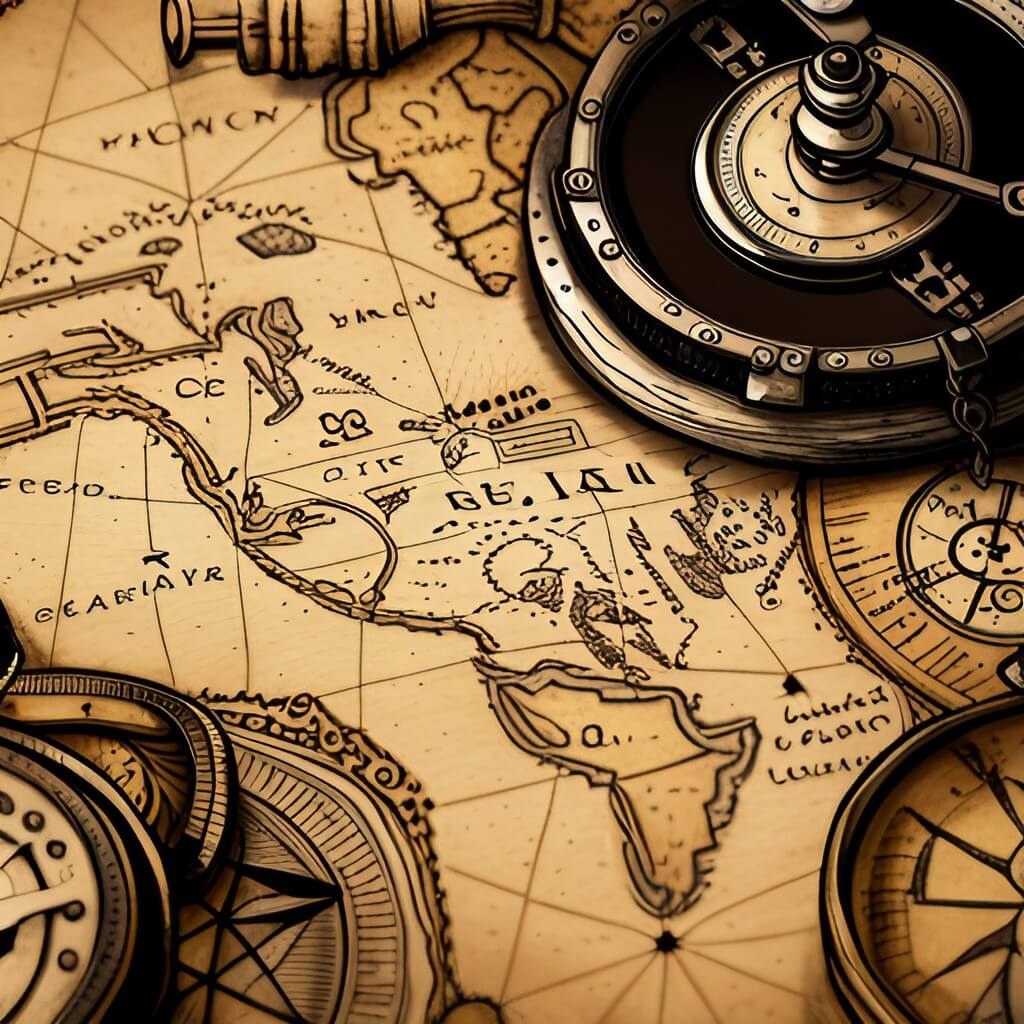 Top 10 Blockchain Incubation Companies: The Treasure Map for Aspiring Blockchain Entrepreneurs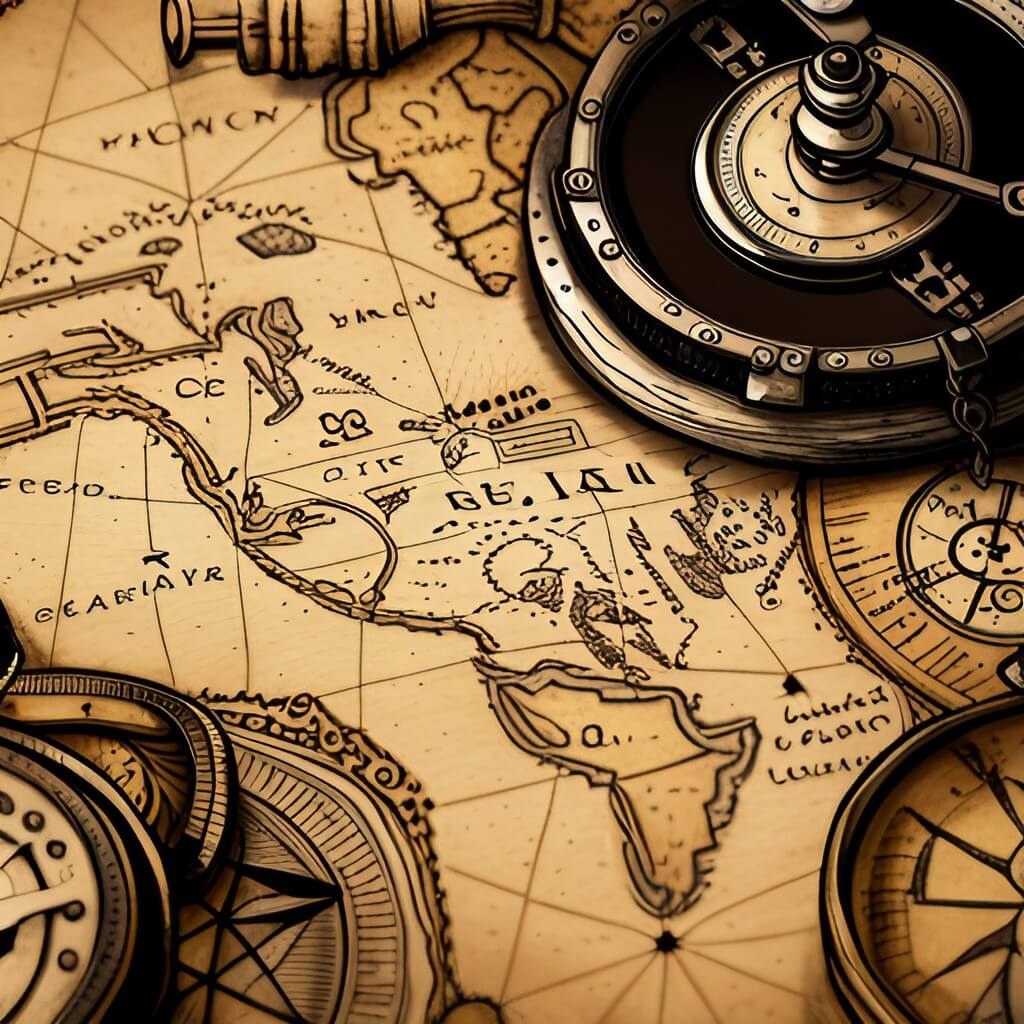 Blockchain technology, with its decentralized and secure nature, has brought a significant transformation to various industries. It's all about creating trust and transparency in digital transactions. This technology is not just about cryptocurrencies; it's a whole new way of managing and verifying data.
Imagine being a passionate entrepreneur with a brilliant idea for a blockchain startup. This is where incubation companies step in. They're like the support system that nurtures your idea into a reality. They provide startups with the guidance, resources, and even funding they need to kickstart their projects.
Now, let's talk about the guide you're reading. It's like a treasure map for aspiring blockchain entrepreneurs. The purpose here is crystal clear: to introduce you to the top 10 blockchain incubation companies. These are the game-changers, the folks who have a knack for identifying potential and turning it into success.
From Berlin to Singapore, these incubators aren't just helping startups with money; they're offering mentorship, networking opportunities, and the experience of seasoned experts. So, whether you're into revolutionizing supply chains or creating the next big thing in fintech, this guide is your starting point.
Remember, in the world of startups, having the right backing can make all the difference. These incubators are the wind beneath the wings of blockchain innovation. So dive in, explore, and who knows, maybe your startup could be the next big thing on this list!
Criteria for selection
When it's time to pick the best among the bunch, a few key factors stand out. Let's break them down:
Track record of successful projects
First things first, you want to see results. A strong track record of successful projects indicates that an incubator knows how to spot potential and nurture it into reality. After all, success leaves clues, right?
Network and partnerships within the blockchain industry
Blockchain is all about connections. An incubator with a vast network and strong partnerships in the blockchain industry can open doors that would otherwise be hard to crack. This can mean the difference between a startup that's struggling and one that's thriving.
Quality of mentorship and support provided
Having someone in your corner who's been through the ups and downs of the startup journey is priceless. Incubators with top-notch mentorship can guide startups through challenges, helping them navigate tricky waters.
Resources and funding opportunities offered
Let's be honest, resources and funding are like fuel for startups. The more an incubator can offer in terms of resources, connections, and funding opportunities, the better equipped startups are to bring their visions to life.
These criteria aren't just checkboxes; they're the heart of what makes an incubator truly effective. Startups need more than just money; they need the right environment and support to thrive. And that's exactly what these factors aim to deliver.
So, when you're eyeing that list of the top 10 blockchain incubation companies, keep these factors in mind. They're your compass in navigating the exciting world of blockchain entrepreneurship.
BlockGen Ventures
Overview
BlockGen Ventures, a pioneering player in blockchain incubation, has been shaping the future since its inception in 2015. Their mission revolves around fostering innovative blockchain solutions that revolutionize industries worldwide.
Notable startups
BlockGen Ventures has nurtured several trailblazing blockchain startups. Notable mentions include CoinTrack, a crypto portfolio tracker now boasting over a million users, and ChainHealth, a leader in blockchain-based medical record security.
Unique incubation
What sets BlockGen apart is their hands-on approach to incubation. Startups receive personalized mentorship from industry veterans, access to a vast network of investors, and a collaborative workspace. But what really makes them shine is their "Reverse ICO" model, where startups launch their token sale after achieving a working product – flipping the traditional approach.
This vibrant ecosystem isn't just about funding; it's about guidance, connection, and transforming raw ideas into industry-changing realities.
BlockTech Innovators
BlockTech Innovators is a prominent player in the blockchain incubation realm. With a strong commitment to fostering blockchain innovation, they've become a go-to hub for startups looking to harness the power of distributed ledger technology. Their mission revolves around catalyzing the growth of blockchain projects that have the potential to transform industries and reshape the digital landscape.
Successful outcomes
BlockTech Innovators boasts an impressive track record of nurturing successful blockchain projects. One standout example is "CryptoPay," a blockchain-based payment solution that emerged from their incubation program. This platform revolutionized cross-border payments, slashing transaction times and costs while enhancing security.
Another notable outcome is "SupplyBloc," a blockchain-powered supply chain management system. With BlockTech Innovators' support, SupplyBloc streamlined supply chain processes, ensuring transparency, traceability, and efficiency. This solution not only reduced operational complexities but also minimized the ecological footprint of supply chain activities.
Key Differentiators
What sets BlockTech Innovators apart in the blockchain incubation sphere is their comprehensive approach. Unlike the one-size-fits-all model, they tailor their incubation strategies to match the unique needs of each project. Their hands-on mentorship, technical guidance, and access to a vast network of industry experts give startups a solid foundation to thrive.
Additionally, BlockTech Innovators excels in fostering collaboration among incubated projects. Their curated events and workshops create an ecosystem where startups can learn from each other's experiences, exchange insights, and even explore synergistic partnerships. This collaborative ethos not only enriches individual projects but also contributes to the overall advancement of blockchain technology.
BlockTech Innovators' unwavering commitment to blockchain innovation, their proven track record of successful outcomes, and their distinct approach to incubation make them a force to be reckoned with in the blockchain incubation space. With a finger on the pulse of emerging trends and a keen eye for transformative projects, BlockTech Innovators continues to shape the future of blockchain technology.
Blockchain Innovators Hub
Blockchain Innovators Hub is a dynamic incubation company at the forefront of blockchain technology. They specialize in fostering cutting-edge blockchain innovation across various industries. Their team of experts brings a wealth of knowledge in blockchain development, smart contracts, decentralized applications, and token economics. With a deep commitment to pushing the boundaries of blockchain technology, they have become a go-to platform for startups aiming to disrupt traditional sectors using blockchain.
Testimonials from benefiting startups
Startups that have been part of Blockchain Innovators Hub's program sing their praises. One such startup, CryptoTrade, credits the hub for providing invaluable mentorship that guided them from a raw idea to a fully functional blockchain-based trading platform. Another success story comes from MediChain, a healthcare startup that utilized the hub's resources to secure patient data using blockchain, enhancing both security and interoperability. These testimonials highlight the tangible impact Blockchain Innovators Hub has on startups, helping them navigate the complex blockchain landscape.
Approach to nurturing blockchain innovation
Blockchain Innovators Hub stands out with their hands-on approach to nurturing innovation. Instead of a cookie-cutter program, they tailor their support to each startup's unique needs. The hub kicks off with an intensive bootcamp, where startups are immersed in the fundamentals of blockchain technology and real-world use cases. One-on-one mentorship sessions with seasoned blockchain experts follow, helping startups refine their concepts and develop a robust blockchain strategy.
The hub believes in learning by doing, and thus, startups are encouraged to work on practical projects from the get-go. Through collaborative hackathons and development sprints, startups gain firsthand experience in building blockchain applications. Blockchain Innovators Hub also connects startups with a wide network of industry partners, investors, and potential users, creating opportunities for funding and collaboration.
Blockchain Innovators Hub takes a pragmatic and personalized approach to nurturing blockchain innovation. Their success stories underscore their ability to guide startups from idea to implementation. With a dedicated team, a hands-on learning model, and a thriving ecosystem, the hub remains a cornerstone for startups aiming to disrupt industries through blockchain technology.
Exploring blockchain incubation origins and impact
Origins and evolution
This incubation firm emerged during the early days of blockchain technology when startups were struggling to find solid ground. Its inception was driven by the need to provide guidance and support to budding blockchain projects. As the technology evolved, so did the firm's strategies, focusing on innovation and adaptability.
Contributing to blockchain ecosystem growth
This company has played a pivotal role in fostering the growth of the blockchain ecosystem. By offering a nurturing environment, it has enabled startups to transform raw ideas into viable blockchain solutions. Through strategic partnerships and mentorship, the firm has facilitated market entry, fostering healthy competition and pushing the boundaries of blockchain applications.
Resources and tools for startups
During the incubation process, the company equips startups with an array of resources and tools. These include access to experienced mentors who guide startups through technical and business challenges. The firm also provides collaborative workspaces, giving startups the chance to network and learn from each other. Funding opportunities, workshops, and exposure to potential investors further fortify the startup's journey from inception to realization.
Company 4 has grown from its blockchain roots to become a prominent incubation force. Its impact on the blockchain ecosystem is evident through the success stories of startups it has nurtured. With its comprehensive resources and strategic support, the firm continues to shape the blockchain landscape.
Blockchain Innovators United
Shedding light on the incubator's philosophy and values
Blockchain Innovators United is all about pushing the boundaries of blockchain tech. They live and breathe disruption. Their philosophy? Break the norm, challenge the status quo, and unleash the true potential of blockchain. With a clear focus on fostering innovation, they're the ultimate launchpad for startups that dare to dream big in the blockchain universe.
Showcasing remarkable milestones achieved by startups they supported
In the realm of blockchain, success stories are the real stars. Blockchain Innovators United takes pride in nurturing startups that turn into legends. One standout tale is that of CryptoSphere. From a garage idea to disrupting supply chain management with their blockchain solution, this startup's journey is a testament to the power of incubation. Another feather in their cap is SecureBloc, which revolutionized digital identity verification. These milestones reflect the true impact of Blockchain Innovators United on the blockchain landscape.
Providing insights into their strategies for promoting blockchain disruption
What's the secret sauce behind Blockchain Innovators United's knack for nurturing disruption? They're all about hands-on guidance. Think of it like a GPS for blockchain startups. Tailored mentorship, industry connects, and technical expertise are their weapons of choice. They also throw startups into the deep end – in a good way. Real-world challenges and hackathons keep the fire of innovation burning. With a focus on collaboration, they create an ecosystem where audacious blockchain disruptions thrive.
And there you have it, a glimpse into the powerhouse that is Blockchain Innovators United. They're not just incubators; they're the force that turns blockchain dreams into reality.
RevolutionBlocks
RevolutionBlocks stands as a stalwart in the realm of blockchain incubation, leaving a profound impact across the globe. With an unwavering commitment to fostering blockchain innovation, this company has carved its niche with precision.
Global reach and impact
RevolutionBlocks' influence reverberates worldwide, extending its reach to over 30 countries. Through strategic partnerships and collaborative initiatives, they've orchestrated a symphony of blockchain advancements. From bustling tech hubs to remote corners, their impact knows no bounds.
Specialized areas within blockchain
Diving into specialized areas, RevolutionBlocks has an affinity for real-world integration of blockchain. Their focus spans across supply chain optimization, decentralized identity solutions, and sustainable energy management. This distinct focus sets them apart, showcasing their dedication to practical blockchain applications.
Key figure interviews and vision
In exclusive interviews, key figures from RevolutionBlocks unveil their visionary stance. John Martinez, the CEO, envisions a future where blockchain isn't a novelty but an integral part of our lives. According to Martinez, "Our aim is to democratize access to blockchain resources, nurturing ideas that transcend boundaries."
Sarah Chen, the Chief Innovation Officer, sheds light on their approach. "We believe in hands-on mentorship," says Chen. "It's not just about funding; it's about cultivating a supportive ecosystem where blockchain startups flourish."
RevolutionBlocks surges forward with a global footprint, pioneering practical blockchain solutions. Their dedication to specific blockchain niches underscores their commitment to tangible impact. Through visionary leadership and hands-on mentorship, they're architecting a blockchain future for all.
NxtBlock Innovators
In the dynamic world of blockchain, NxtBlock Innovators stands as a pivotal player in nurturing startups. They understand that survival in this landscape requires more than just initial funding – it takes constant evolution. NxtBlock's role as an incubator is paramount in this journey.
Global reach and impact
When it comes to adaptability, NxtBlock has shown its prowess. They've been the guiding light for startups looking to pivot. Take the case of "SecureShare." Initially, they began as a blockchain-based document verification platform. But, with NxtBlock's mentorship, they pivoted into creating a blockchain solution for supply chain transparency. This shift not only saved their startup from obscurity, but also opened doors to a much broader market.
Specialized areas within blockchain
NxtBlock's support doesn't come with an expiry date. Beyond the incubation period, they continue to provide a robust support network. This includes access to their vast network of industry experts, investors, and even assistance in navigating the legal and regulatory challenges that often hinder blockchain startups.
Key figure interviews and vision
In a realm as volatile as blockchain, NxtBlock Innovators don't just nurture – they fortify. Their role as an incubator extends beyond the initial stages, empowering startups to adapt, pivot, and thrive in the ever-changing landscape.
Anchorage Digital
Anchorage Digital, founded in 2017, focuses on promoting institutional engagement with digital assets. The company prioritizes security and usability, offering technology and tools for global institutions to participate in the crypto space. With a team combining expertise from security, finance, and distributed systems, Anchorage Digital aims to establish the infrastructure for a new financial system.
Global reach and impact
The company values humility, creativity, and a passion for learning, seeking diverse talent across various fields. Anchorage Digital is known for its emphasis on cybersecurity, finance, HR, and legal roles among its 355 employees. Anchorage Digital serves in the B2B space in the FinTech, and Blockchain Technology market segments. Anchorage Digital serves in the B2B space in the FinTech, Blockchain Technology market segments.
Key funders and features
Anchorage Digital has 34 institutional investors including Visa, Andreessen Horowitz and KKR. Max Levchin and 3 others are Angel Investors in Anchorage Digital. View details of Anchorage Digital funding rounds and investors. Its features include quorum-based approvals, behavioral analytics reviews, and hardware security modules. It also offers services for online trading, staking, governance, and crypto-based financing.
Boost VC
Boost VC is an early-stage venture capital firm with $200m AUM in San Mateo, CA founded by Adam Draper & Brayton Williams. They invest $500k in pre-seed startups accelerating the Sci-Fi Future (aerospace, VR/AR, energy, climate, robotics, crypto, bio, AI/ML, deep tech & more). They target startups raising $2m or less.
Plans and Priorities
Boost VC's virtual program is designed to have the highest impact without getting in your way. The startup team gets an opportunity to work very closely with the Boost VC team, building a network, generating momentum, and preparing for fundraising by leveraging their virtual demo day platform when the timing is right. After receiving an initial investment, startups have the opportunity to participate in their virtual 3-month growth program, from which hundreds of companies have completed and gone on to raise billions of dollars.
Vision and Strategies
They believe the largest impact will be made by Amazing Humans, leveraging Sci-Fi Technology to expand into Future Trillion Dollar Markets. We want to accelerate human potential!
Bottomline
In the not-too-distant future, blockchain incubators and accelerators will play an even more pivotal role in fostering innovation. By 2023 and beyond, we're likely to see an increased focus on sustainability within these entities as they seek to nurture start-ups that contribute to a greener, more ethical blockchain ecosystem. This will likely involve supporting projects that limit energy consumption, or those that reinforce renewable energy usage.
A surge in cross-industries collaborations is also expected, expanding the applications of blockchain beyond the financial sector, into healthcare, supply chain, and even the entertainment industry. The focus will no longer be solely on the development of blockchain technology itself, but on how it can be integrated to solve complex real-world problems in diverse industries.
Finally, blockchain incubators and accelerators will seek to empower the next generation of blockchain entrepreneurs with not just funding, but also technical and business mentorship. As the industry matures, it'll be important for these entities to provide a comprehensive package of resources that can help start-ups navigate the complexities of the blockchain industry.
What are blockchain incubation companies
Blockchain incubation companies are organizations that provide support, resources, and mentorship to startups and entrepreneurs working on blockchain-related projects. They help these projects grow and succeed by offering guidance, funding, and access to networks within the blockchain industry.
How were the "Top 10 Blockchain Incubation Companies" selected?
The "Top 10 Blockchain Incubation Companies" were selected based on a comprehensive assessment of their track record, success stories, industry reputation, the quality of startups they've nurtured, the level of mentorship and support provided, and their overall impact on the blockchain ecosystem.
What benefits do startups gain from blockchain incubation companies?
Startups working with blockchain incubation companies can benefit from various advantages, including access to experienced mentors, networking opportunities with industry leaders, potential funding sources, resources for product development, guidance in navigating regulatory challenges, and exposure to potential clients and investors.
Are blockchain incubation companies solely focused on funding startups?
No, blockchain incubation companies offer more than just funding. While funding is a significant part of their support, they also provide startups with mentorship, workspace, technical assistance, legal guidance, and business development resources. The goal is to help startups build sustainable businesses beyond just securing initial funding.
How can startups apply to these top blockchain incubation companies?
Startups interested in joining the programs of the top blockchain incubation companies can typically apply through their respective websites. Application processes may involve submitting business plans, demonstrating the viability of the project, showcasing the team's expertise, and highlighting the project's alignment with the blockchain incubator's focus areas.
Disclaimer. The information provided is not trading advice. Cryptopolitan.com holds no liability for any investments made based on the information provided on this page. We strongly recommend independent research and/or consultation with a qualified professional before making any investment decisions.