One of the largest cases of crypto exchange loses data scenario has surfaced where Switzerland based cryptocurrency exchange QuickBits has allegedly lost user data of around three hundred thousand (300,000) users.
QuickBit internal reports claim that the data was "leaked" through a MongoDB database system that was left unprotected by mistake.
The leak was unveiled by the security research blogger Paul Bischoff, while the report claims that the security vulnerability was left open by a third-party contractor who was unable to protect the database during a security upgrade.
The official document also reveals that the firm employed a third-party supplementary security program. This supplementary program performed a screening of customers and stores data on the server.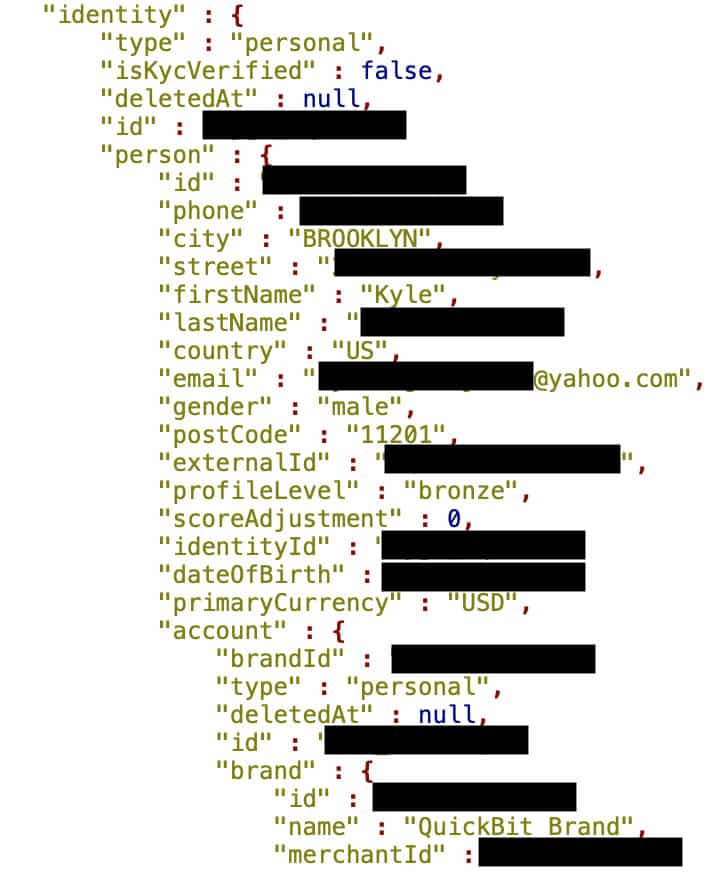 The database of this specific program has been lying outside the Quickbit firewall for days and accessible to hackers and intruders.
The official report claims that while the data contains information on about two percent (2%) of the QuickBit customers or roughly three hundred thousand users (300,000). The leaked information includes the name, email address and partial card information, as per the official report.
Bischoff and his team were able to pull other data as well such as Gender, country, gender, postal code, city, and phone number.
Bischoff further reveals that he was able to recover more as well, about one hundred and forty-three records of private credentials that included the secret key, the passwords, the secret phrases, user id, and other information.
The blow has come as a hard hit for the fairly new cryptocurrency exchange in the cryptocurrency sphere.