The market has met Monero with an overall positive outlook. This is why the price predictions for Monero are always indicating some good news. The currency is currently trading at eighty-five dollars ($85).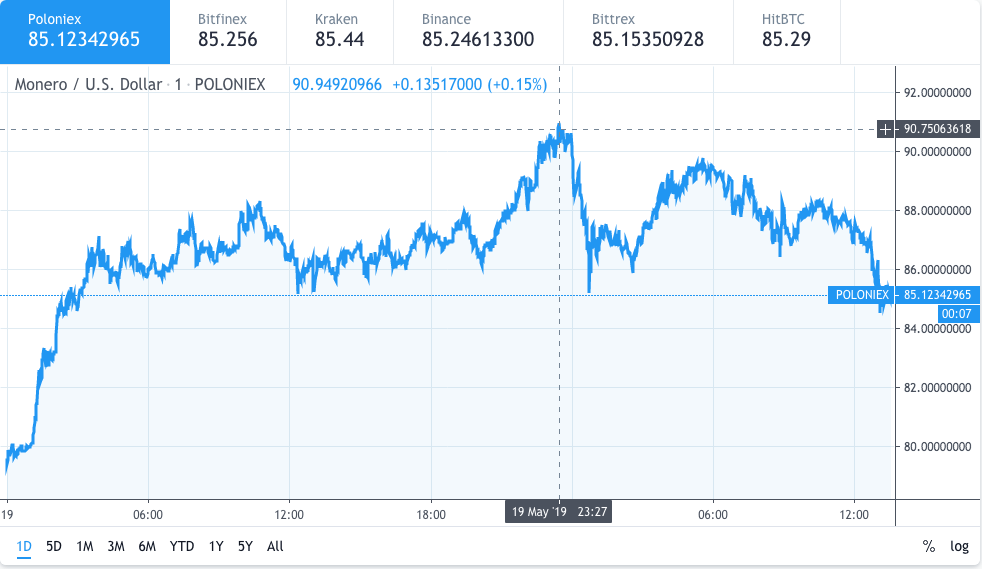 Monero XMR price chart created with Trading View
Monero is pacing towards one hundred dollars ($100) and has been fluctuating between eighty – ninety dollars ($80 – $90) during the last twenty-four hours.
After the recent bullish rally, the crypto space has been going through a lot of interesting activity. Simultaneously a price correction occurred and Bitstamp, a leading bitcoin crypto exchange. Has started an examination to find out a reason for the recent bitcoin bearish price trend.
According to Bitstamp, a large Bitcoin sell order is what allegedly caused BTC to crash. Bitstamp commented on the investigation saying that they have noted that a large sell order occurred on the Bitcoin and US dollar pair.
After this visible disruption was noticed in the order book. Bitstamp says that the designed system did what it was supposed to do without thinking about the consequences. Bitstamp has started an investigation to tackle the case for now.
The investors have a positive attitude towards crypto space nowadays. This is because despite the Bitcoin price drop the bulls were able to cause a price surge in no time. The fact that Bitcoin had a hundred percent upwards trend since April is definitely a heartthrob for crypto enthusiasts.
We have been covering some questions related to XRM and whether it will hit the hundred dollars ($100) mark by the end of May or before that. As of now, XRM's current trading price is near eighty-nine dollars ($89.06). This means Monero is trading in green.
We predict that due to Monero's increasing popularity it might be able to hit the hundred dollar ($100) mark by the end of May.