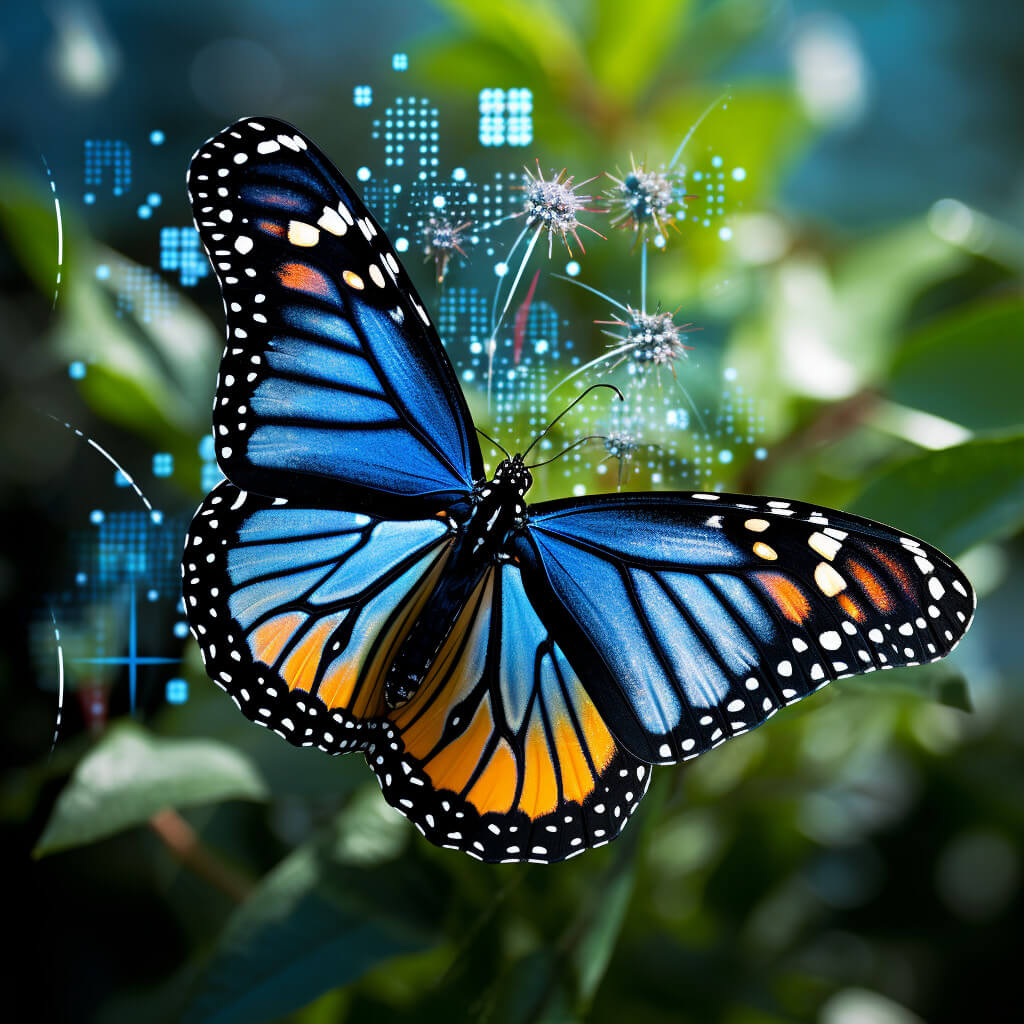 Monarch Joint Venture introduces an AI-powered solution, revolutionizing pollinator habitat monitoring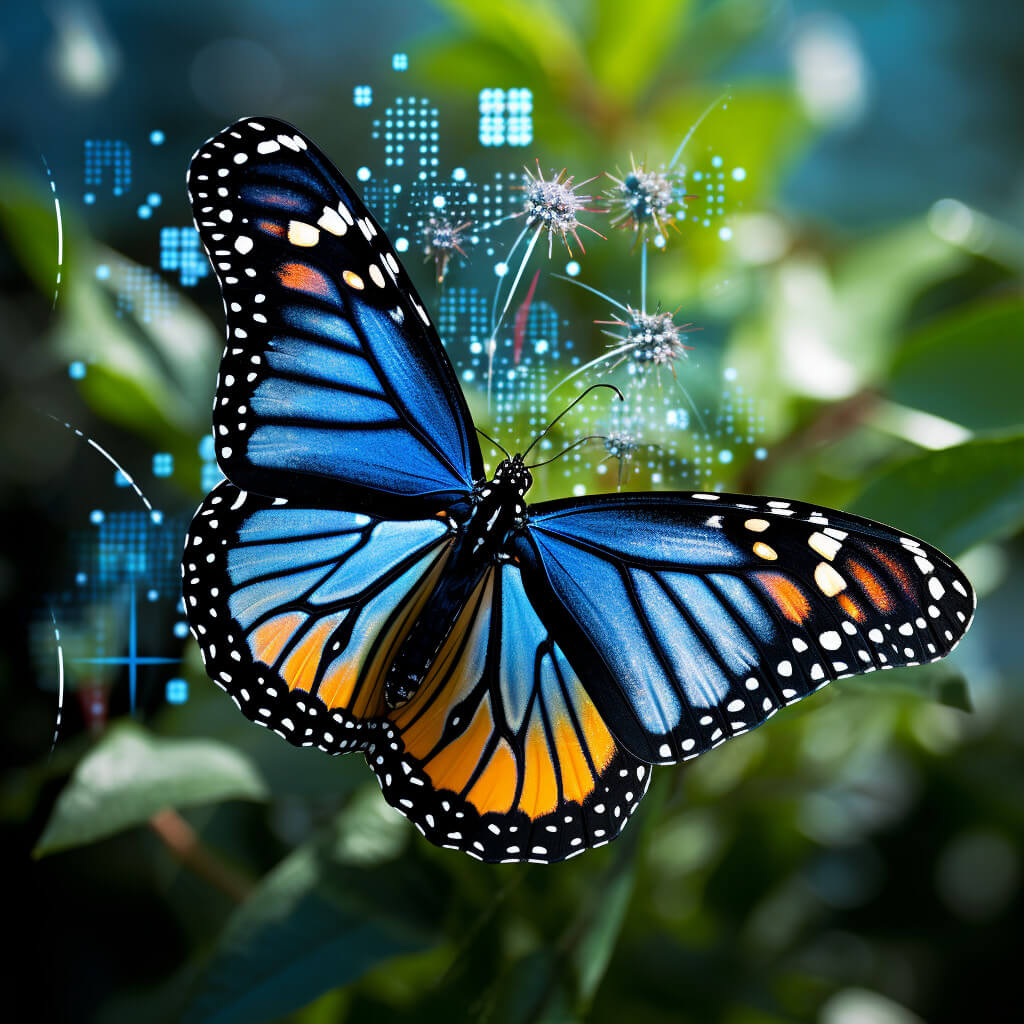 TLDR
Monarch Joint Venture's AI program, POLLi, uses drones to count vital milkweed plants, reshaping wildlife conservation monitoring.

With over 90% accuracy, POLLi, adapting precision ag tech, aids informed habitat decisions and is now available for broader use.

Beyond private lands, Monarch Joint Venture plans to extend POLLi's impact, marking a transformative era in conservation technology.
St. Paul-based Monarch Joint Venture is set to transform the landscape of pollinator habitat monitoring with the introduction of an innovative artificial intelligence program. The technology, named POLLi, leverages the capabilities of drones to provide a faster and more accurate assessment of the extent and quality of pollinator habitats.
In a groundbreaking move, Monarch Joint Venture has adapted precision agriculture technology to address the critical need for effective wildlife conservation and habitat monitoring. POLLi, the AI program at the heart of this initiative, employs sophisticated algorithms to count milkweed plants in images captured by drones. Recognizing the pivotal role of milkweed as the host plant for monarch butterflies, the technology promises a revolutionary approach to safeguarding the survival of these iconic pollinators.
Unprecedented applicability and commercial viability
Wendy Caldwell, Executive Director of Monarch Joint Venture, highlighted the uniqueness of their approach, stating, "We're really mimicking that same precision ag technology and monitoring into the wildlife conservation and habitat conservation space, but it's not really been done before and not in this way that makes it broadly applicable and commercially available." The organization has conducted successful tests in Minnesota, North Dakota, Iowa, and Wisconsin, establishing the efficacy of POLLi.
From local insights to national impact
POLLi's capabilities extend beyond merely counting milkweed plants. Future iterations of the program are poised to include the counting of other pollinator-friendly flowering plants. Additionally, Monarch Joint Venture aims to harness AI to monitor invasive species encroaching on vital habitat areas. The overarching goal is to compile a comprehensive dataset that contributes to a national assessment of pollinator habitat. This aggregated data can empower land managers with the insights needed to make informed decisions regarding habitat restoration and management.
Efficiency and accuracy at scale
The combination of artificial intelligence and drone technology provides a formidable tool for monitoring large areas with unprecedented efficiency. Wendy Caldwell emphasized the remarkable accuracy achieved by the technology, stating, "The accuracy is actually pretty incredible, knowing that the human going out and counting that milkweed on that same piece of property is not likely to have that same consistent accuracy that the technology does." With accuracy rates surpassing 90 percent, POLLi presents a transformative solution for organizations involved in conservation efforts.
While the technology has primarily been applied to private conservation lands, Monarch Joint Venture has ambitious plans to broaden its impact. The organization intends to shift its focus to energy and transportation-related habitats in the coming year, marking a strategic expansion of POLLi's applications.
Empowering land managers with informed decision-making
The real value of this AI-powered solution lies in its potential to empower land managers. The data collected at the organizational or parcel level contributes to a larger, more comprehensive understanding of pollinator habitat nationwide. By leveraging technology to streamline data collection and analysis, Monarch Joint Venture aims to facilitate more effective decision-making in habitat restoration and conservation management.
Pioneering a new era in conservation technology
Monarch Joint Venture's introduction of POLLi represents a milestone in the intersection of artificial intelligence and wildlife conservation. The seamless integration of precision agriculture techniques into the realm of pollinator habitat monitoring holds promise for addressing the urgent challenges facing these crucial ecosystems. As the technology becomes more widely accessible, the potential for positive ecological impact on a national scale is undeniable. With POLLi, Monarch Joint Venture has ushered in a new era in conservation technology, marking a significant step toward ensuring the longevity of pollinator habitats and the species they support.
Disclaimer. The information provided is not trading advice. Cryptopolitan.com holds no liability for any investments made based on the information provided on this page. We strongly recommend independent research and/or consultation with a qualified professional before making any investment decisions.