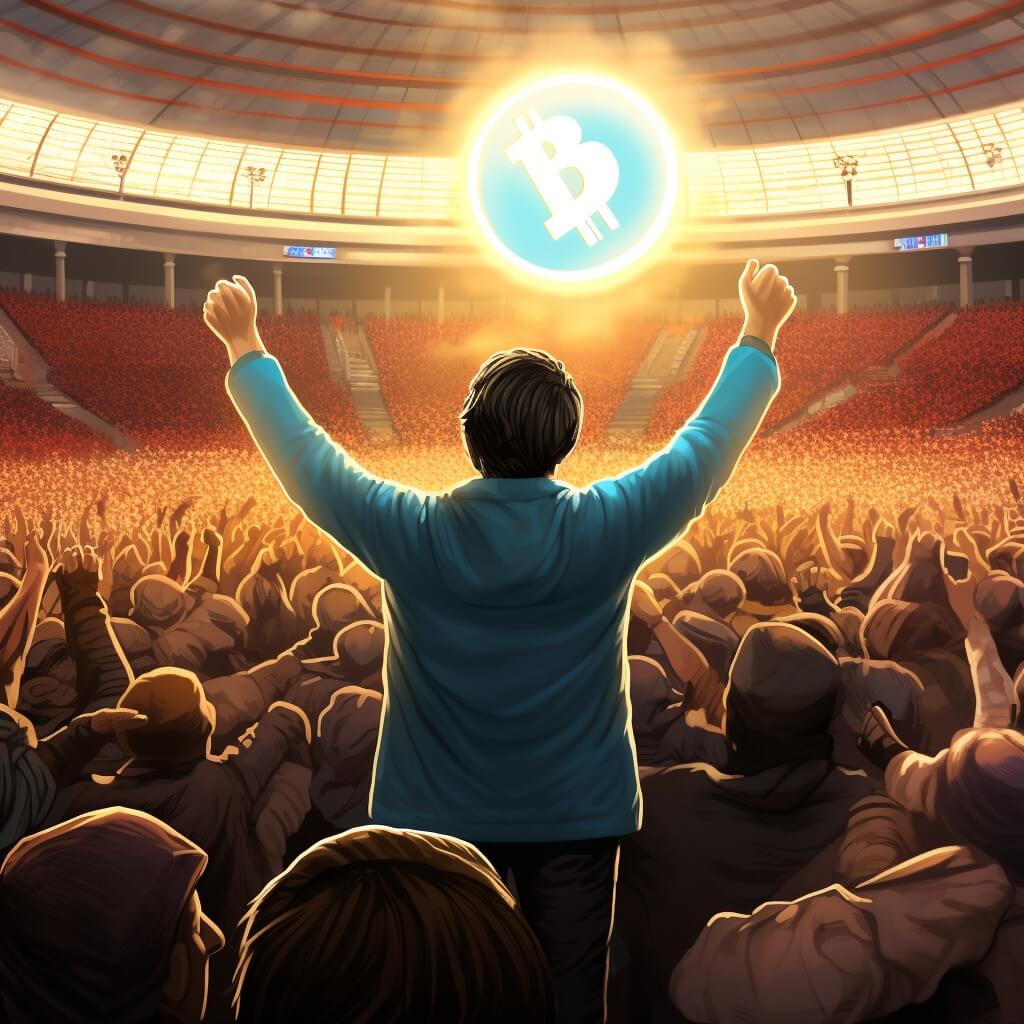 Pro-Bitcoin Javier Milei wins Argentina presidential election, BTC surges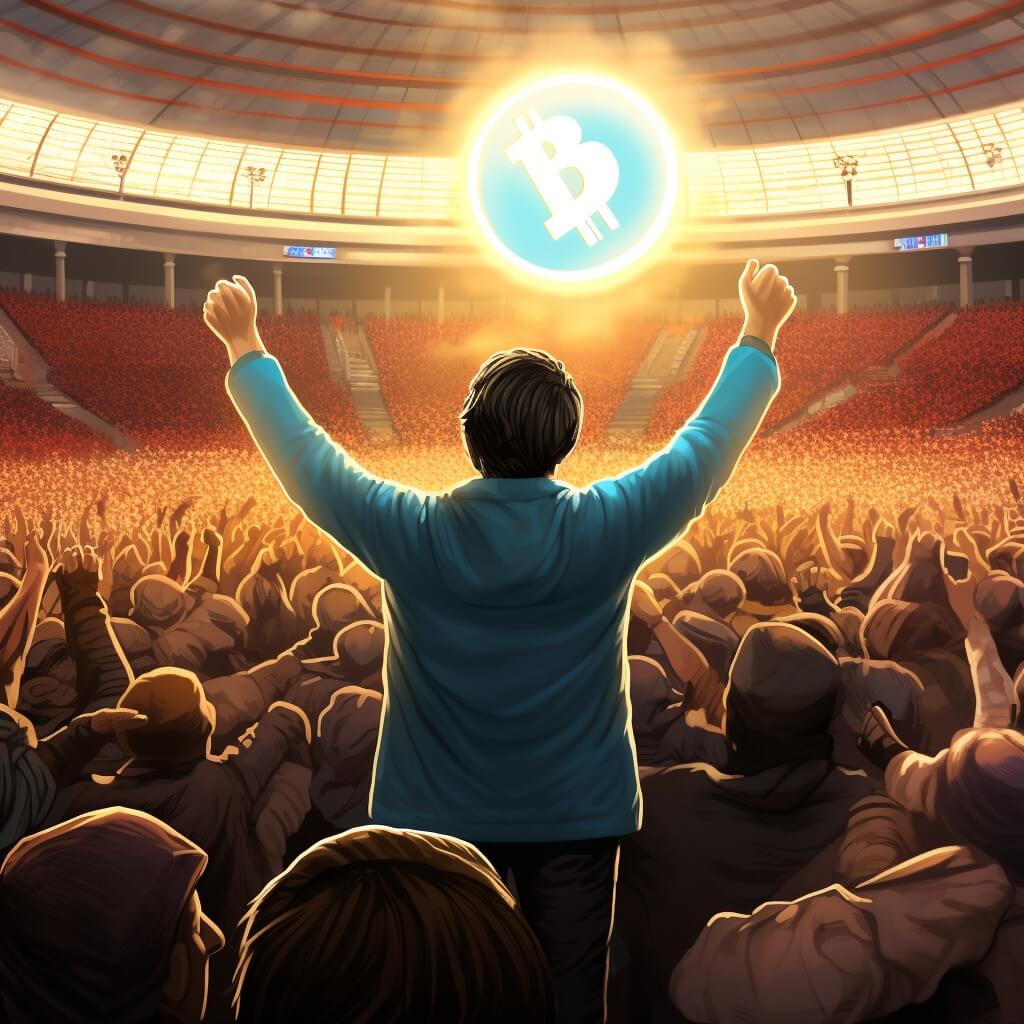 TLDR
On November 19, Argentina's Bitcoin-friendly Javier Milei triumphed over his opponent, Sergio Massa, in the country's presidential run-off election.

According to Bloomberg, with nearly 90% of the votes tabulated, Milei has 56% of the vote to Massa's 44%.

Milei has been outspoken in his criticism of the country's central bank, describing it as a "scam" and a "mechanism by which politicians cheat the good people with inflationary tax."
In a historic turn of events, the political landscape of Argentina has witnessed a seismic shift as the charismatic and pro-Bitcoin economist Javier Milei emerges victorious in the presidential election. Known for his unwavering support for crypto, particularly Bitcoin, Javier Milei's win has sent a good wave of success to traditional political corridors and financial markets alike.
As the election results unfolded, so did the surge in Bitcoin's value, reflecting the growing influence of digital currencies in shaping not only financial markets but also the geopolitical landscape. Milei's pro-Bitcoin stance has resonated strongly with a burgeoning community of crypto enthusiasts who see this victory as a pivotal moment in the mainstream acceptance of decentralized currencies.
With his win comes Argentina's economic freedom – a nation that has heavily been in debt with an inflation of 143%.
Economic freedom knocks on Argentina
Sergio Massa conceded on Sunday evening that Javier Milei will be the next president of Argentina, stating that "Argentines chose another path." Bloomberg reports that Milei ranks 56% in the tally with approximately 90% of the votes tabulated, compared to Massa's 44%.
After over 90% of the votes had been tallied—prior to the release of the initial official results—Massa, the country's economy minister, called Milei to congratulate him on his victory.
Upon assuming office on December 10, the winner of the runoff will be bequeathed formidable obstacles. The Argentine economy is anticipated to contract once more this year, as inflation soars near 150% and lives in excess of 40%.
The government has little access to international capital markets, and the central bank has practically exhausted its reserves to support shaky currency controls. In addition, there is widespread anxiety that hyperinflation will resurface after a three-decade break.
Argentina's runoff election is a simple popular vote in which only ballots cast for either Massa or Milei are counted, leaving blank or invalid ballots out. Despite the fact that voting is mandatory, attendance is predicted to be low this year due to voters' disillusionment with both candidates.
Argentina's economic crisis
With inflation exceeding 140%, hard-pressed Argentines are increasingly resorting to second-hand clothes shops to locate affordable clothing and make extra money by selling old garments.
The South American country, the region's second-largest economy, and a key grain exporter, is experiencing its worst crisis in decades. Two-fifths of the population is impoverished, and an impending recession is unsettling Argentina's global political position.
The country's statistics office reported last week that annualized inflation reached 142.7% in October, with the monthly rise coming in at 8.3%, though this was down from peaks in August and September and below analyst estimates.
For years, Argentina has struggled with excessive inflation, which economists blame on money printing and a deep distrust of the local peso. Inflation has risen to its highest level since 1991.
Bitcoin performance in the wake of the presidential results
Bitcoin (BTC), which had been trading quietly for the better part of the weekend, began to rise late Sunday afternoon on reports of Milei's strong performance. In the twenty-four hours since Massa's concession, the crypto has risen by approximately 3% to $37,140.
Bitcoin, according to Javier Milei, is an effort to "the return of money to its original creator, the private sector." However, Javier has made no official remarks to follow El Salvador's President and make Bitcoin a legal tender in Argentina.
Regarding the money, banking, and crypto industries, Massa's perspective seems completely opposite to that of Milei.
He pledged in October that, if elected, he would introduce a central bank digital currency (CBDC) to "solve" Argentina's prolonged inflation crisis.
As Argentina welcomes a leader who champions the decentralized revolution, the world watches attentively, contemplating the potential implications for both traditional and digital economies. The intersection of politics and Bitcoin has never been more evident, as Milei's ascent to the presidency ushers in a new era for Argentina and places the spotlight on the transformative power of crypto in shaping the future of nations.
Disclaimer. The information provided is not trading advice. Cryptopolitan.com holds no liability for any investments made based on the information provided on this page. We strongly recommend independent research and/or consultation with a qualified professional before making any investment decision.