The World Economic Forum has released an analysis whitepaper on the various different central banks across the globe studying and considering to launch their central bank digital currencies (CBDCs) based on cryptocurrencies.
According to the whitepaper, as many as 40 central banks are either considering these measures to ensure better payment time, more secure payments and above all to evolve with the evolution of money in the real world.
The paper studies the monetary value in various different planes to study the placement of CBDCs placement in the market. These variables include all important variables, for example, fiat, digital, and peer-to-peer cryptocurrency, as well as the accessibility of the currency.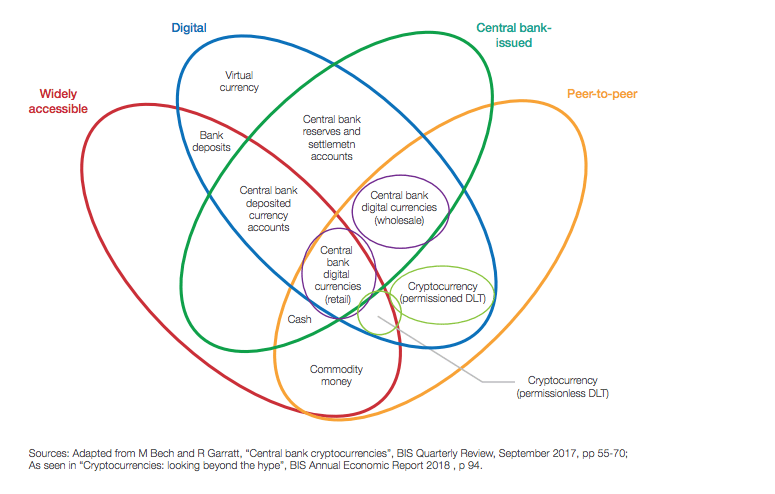 The paper reveals that the CBDCs would be placed right at the intersection of the industry where it would have peer-to-peer accessibility for security, central bank issuing and controlling the currency, digitally available, and last but if not least, are expected to be built on blockchains.
The whitepaper furthers that the countries working on the CBDCs are working through problem phases such as KYC identifications, anti-money laundering policies, tax provisions and various other regulatory and operational technicalities.
On the other hand, the author of the paper expressed that given the current market situation and the efforts put in by central banks at least two central banks would be launching their CBDC in a couple of years.
The WEF paper further reveals information on the Central Bank of Lithuania and the Eastern Central Caribbean Bank who are both piloting towards their fully equipped CBDC. It is believed that these may be the banks launching their CBDCs in coming years, the author Ashley Lannquist is keen about it.
The whitepaper also reveals that Monetary Authority of Singapore, The National Bank of Cambodia, the Bank of England, and the Bank of Canada, are among the banks expected to make progress in years to come.
While The National Bank of Cambodia is said to have been in the process to adapt blockchain digital ledger technology (DLT) for the country's payment system on the national level within 2019.
Cambodia aims to bring more of its citizens onto the banking network of the country. Ashley believes that,
Central bank activities with blockchain and DLT are not always well known or communicated. As a result, there is much speculation and misunderstanding about objectives and the state of research.