With the increasing popularity of blockchain technology, more and more people are looking for ways to invest in this emerging industry. One way to do this is by purchasing tokens or coins for different blockchain-based projects. FEG is one such project that has gained a lot of attention in recent times.
What is FEG (Feed Every Gorilla)?
FEG Token is a utility token that is built on the Ethereum blockchain platform. The overall purpose of FEG is to simplify the process for people who want to purchase digital products and services from content creators around the world. One of the main goals of the project is to create a community-based ecosystem where authors and consumers can interact with each other in a simple manner.
FEG is a deflationary token with a max circulating supply of 100 Quadrillion. On each transaction, a tax of 1% will be distributed to the holders and a further 1% will be burnt, hence incentivizing holders to HODL and decreasing the supply over time. As the supply decreases, the scarcity of the token increases. This inversely-proportional relationship constitutes a supply and demand model. Furthermore, there is no limit to the number of tokens that can be burnt.
FEG Token's price today is $0.000000001191 with a 24-hour trading volume of $445,213. FEG Token is up 4.09% in the last 24 hours. The current CoinMarketCap ranking is #3339, with a live market cap of not available. The circulating supply is not available and the max. supply is not available.
Where to buy FEG token
Buying FEG tokens is a great way to invest in blockchain technology and contribute to the development of future projects. There are several different ways to buy FEG tokens, depending on your preferences and level of experience with buying cryptocurrencies. Here are some tips that can help you successfully purchase FEG tokens.
One option for buying FEG tokens is through an exchange that supports the token. There are a number of different exchanges that list FEG, so it is important to do some research to find one that is right for you.
Once you have found an exchange that meets your needs, you will need to set up an account and deposit funds into it. Once your account is funded, you will be able to buy FEG tokens with the currency of your choice.
Another option for buying FEG tokens is through a peer-to-peer marketplace. There are a number of different platforms that facilitate these transactions, such as LocalBitcoins. When using a marketplace, it is important to remember to take precautions to ensure that you are dealing with a reputable seller.
Once you have found a seller that you trust, you will need to agree on a price and then send them the payment. Once the payment is received, the tokens will be released to your personal wallet.
Binance
Binance Smart Chain is one of the most popular exchanges for trading cryptocurrencies and altcoins. To buy FEG on Binance, you will need to first create an account on the website. Once this is done, transfer your preferred cryptocurrency from your wallet or other exchanges to fund your account in Binance smart chain. This can be done by clicking "funds" and then choosing the "deposit/withdraw" tab. From here you can select the cryptocurrency that you wish to use to buy FEG and then click on the "deposit" button. A wallet address will be generated that you can use to send your funds.
Coinbase
Is the simplest place to buy, sell, and manage your cryptocurrency portfolio. Get started today and buy FEG token with CoinBase in just a few minutes.
To get started buying FEG tokens, you'll need to create a Coinbase account. Once you've created your account and logged in, click on the "Buy/Sell" tab. From there, click the "Buy" pane and select the FEG token as your desired currency. You can either use your bank account or debit card to purchase FEG tokens directly on CoinBase.
Kraken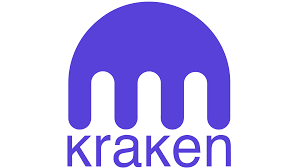 Kraken is one of the most popular cryptocurrency exchanges and allows you to buy FEG tokens with fiat currency. In order to do this, you first need to create an account on the Kraken website and then deposit funds into your account. Once you have deposited funds, you can then exchange them for FEG tokens.
Bittrex
Bittrex is another exchange where you can buy FEG tokens. The process is similar to that of Kraken and CoinBase, where you need to create an account and deposit funds into it before you can exchange them for FEG tokens. However, one thing to note about Bittrex is that it does not accept fiat currencies, so you will need to use another cryptocurrency to buy FEG tokens.
Once your ETH is in your wallet, you can then go to the FEG Token website and purchase FEG tokens with your ETH. The process is pretty simple and straightforward.
All you need to do is select how many tokens you want to buy, enter your ETH wallet address, and then send your ETH to the FEG Token smart contract address. Your FEG tokens will be transferred to you once the transaction is confirmed and complete.
How to buy FEG token from Coinbase
You can buy the FEG token on Coinbase by following these steps:
Step 1
You need to download the Coinbase app from the app store and sign up for an account.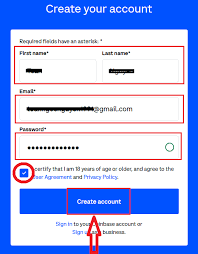 Step 2
Once you have done that, go to the home screen by tapping on the Coinbase logo and then tap on "Buy/Sell" at the top of your screen.
Step 3
Choose the amount you would like to purchase and choose whether you want to use a credit/debit card or bank account.
Step 4
Enter your payment information and then tap on "Buy Bitcoin".
Step 5
Now that you have purchased Bitcoin, you will need to find an exchange that supports the FEG Token. Binance is a good option.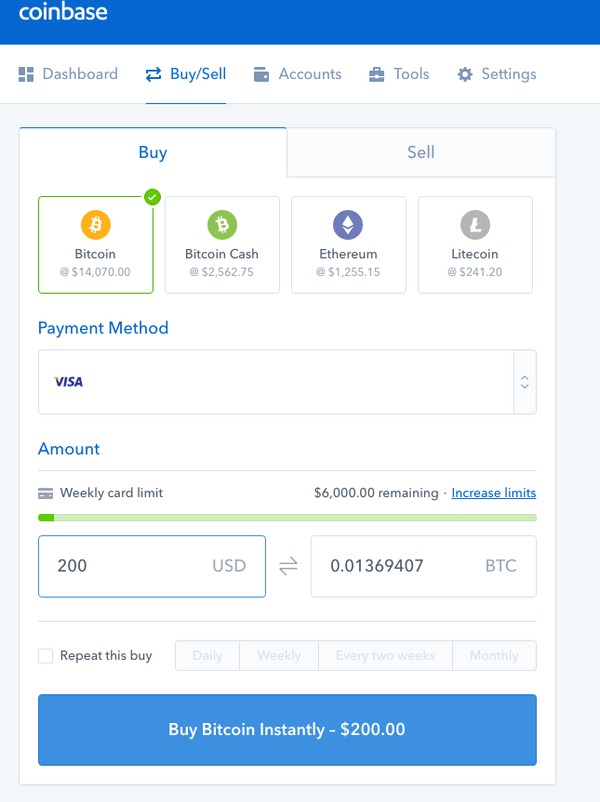 Step 6
Once you have found an exchange, create an account and deposit your Bitcoin.
Step 7
Once your Bitcoin has been deposited, you can now trade it for FEG Token. Look for the pair on the exchange (such as FEG/BTC) and then place an order to buy FEG Token.
Step 8
Now that you have purchased FEG Token, you can hold it and wait for it to increase in value or you can use it to pay for goods and services within the FEG network.
Advantages of buying FEG token
One of the reasons why many people have started paying attention to FEG Token recently is its unique business model. The core idea behind the platform is that content creators will be able to sell their digital products using smart contracts.
FEG Token users will be able to purchase these digital products by using their coins without having to go through the trouble of creating an account or signing up for any kind of additional services.
FEG is up 85.67 percent over the last three months, while its market capitalization is still considered relatively small, which implies that the price of FEG can be very volatile compared to those with a larger market cap during big market moves.
However, with steady growth over the past three months, FEG has the potential to grow further and may yield some very decent gains. Again traders should remain cautious at all times.
Risks of buying FEG token
There is no straightforward way to buy FEG tokens and this delay could cost you potential gains as the token is very volatile. FEG token can only be acquired with another cryptocurrency.
In order to buy FEG Token, you will first need to acquire another cryptocurrency like Bitcoin (BTC) or buy Ether tokens that can be traded for FEG Token on a decentralized exchange.
There is always a risk that the price of FEG Token will drop suddenly before you are able to complete your trade, so be sure to understand the market before making any decision.
Should you buy FEG token?
Purchasing FEG coins for a quick profit might be a wise long-term investment strategy but only if you thoroughly understand its market.
There are many different options available when it comes to buying FEG tokens. However, it is important to remember that there are risks associated with any investment, so be sure to do your research and understand the risks involved before making any decisions. Buy carefully considering all of your options and understanding the risks. This is not investment advice.
FAQs about buying FEG token
Can I buy FEG with cash?
There is no direct way to buy FEG with cash. However, you can use marketplaces such as LocalBitcoins to first purchase ETH, and finish the rest of the steps by transferring your ETH to respective AltCoin exchanges.
LocalBitcoins is a peer-to-peer Bitcoin exchange. It is a marketplace where users can buy and sell Bitcoins to and from each other. Users, called traders, create advertisements with the price and the payment method they want to offer.