The valuation of cryptocurrencies is based on many influencing factors, which results are important to traders. In comparing Ethereum vs. Litecoin, the supply, and purpose of each coin must be considered. Mining strategies primarily impact transaction speed and fees and, in turn, affect the price movement of each coin. So, what's the basis of comparison for Ethereum vs. Litecoin – how are they different? How do these two coins impact the space for crypto adoption?
What is Litecoin?
Let us start with Litecoin. Established in 2011, Litecoin is a well-established cryptocurrency. It is very similar to Bitcoin in multiple ways as Litecoin is a fork of the Bitcoin blockchain.
Litecoin aims to make a fairer, faster, and cheaper version of Bitcoin. It provides more secure transactions as well.
Litecoin is the ideal place to test the functionalities of new cryptocurrencies as it has a smaller market cap than Bitcoin. Due to this, we can say that the creative space of Litecoin provides us with some edge over Bitcoin. The fantastic point of Litecoin is its transaction speed. It provides us with easy everyday transactions; it's like getting lunch every day.
What is Ethereum?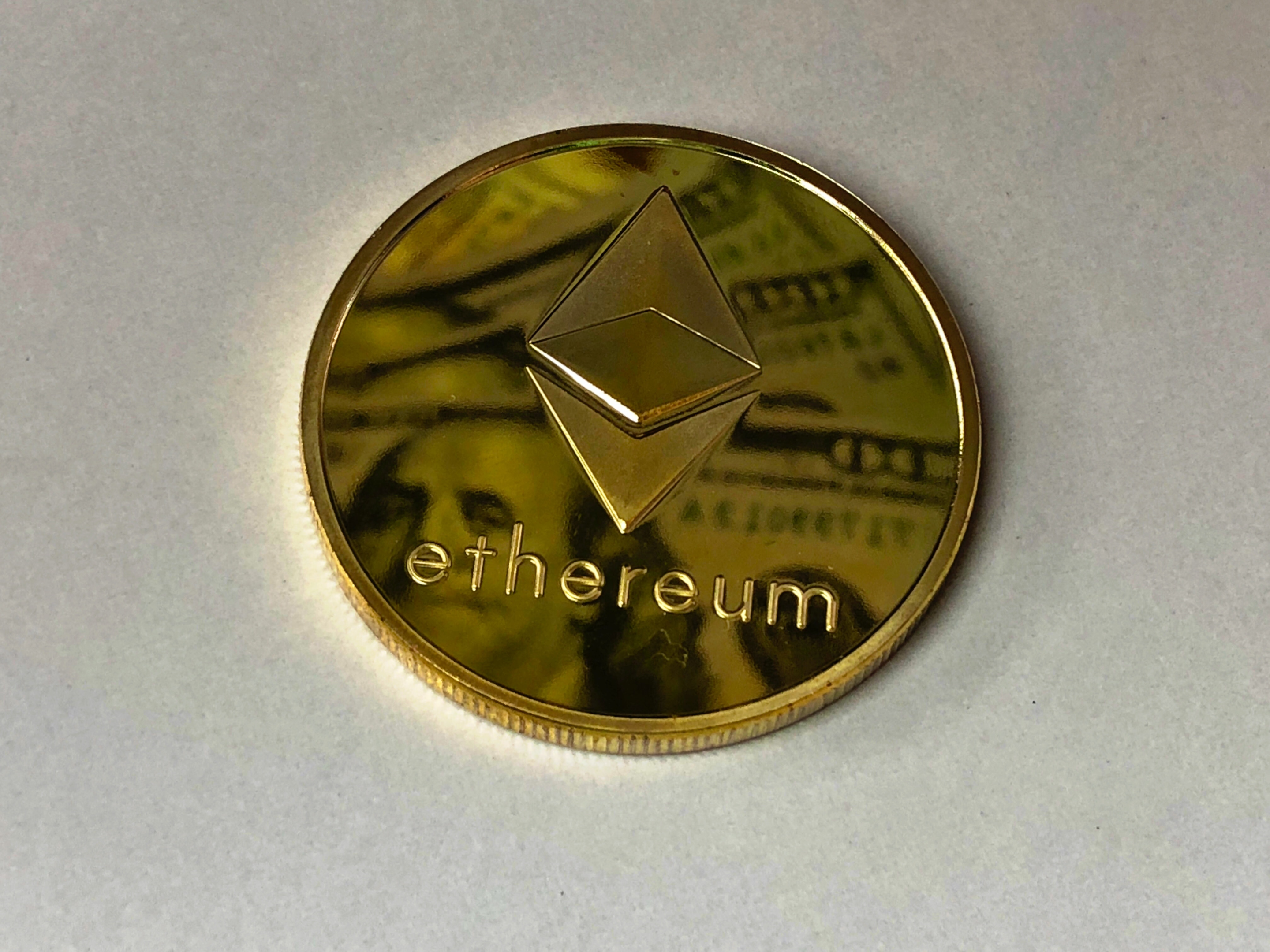 The Ethereum network is a blockchain platform created in 2015. Ether is the cryptocurrency of the platform. It is the most actively developed project in the industry since it is one of the new projects.
Mining blocks in Ethereum is easier, fairer, and faster as the Ethereum network is more rapid than Bitcoin. Uncapped cryptocurrency is the main point everyone has their eyes on.
The primary purpose of the Ethereum blockchain is to act as a decentralized application platform; it can also act as a medium of exchange, just like Bitcoin. The medium for contracts and building applications on the platform, Ethereum has native tokens, called "Ether tokens." Users send Ether (ETH) tokens as the medium of contract.
The Ethereum blockchain allows a positive user experience as it could create smart contracts. Ethereum supports smart contracts, which sets it apart from other players in the crypto space.
Major features of Litecoin
Litecoin is a capped cryptocurrency. There are 84 million Litecoins. Litecoin works on the Lightning Network. This network allows multiple transactions to be held off of the main blockchain. Dubbed "the cryptocurrency for payments," Litecoin is a virtual currency that seeks to facilitate online payments. Forked from the bitcoin blockchain in 2011, the Litecoin blockchain was born to enable instant payments, something that Bitcoin could not do due to its slow transaction confirmation times.
Proof-of-Work Protocol
Litecoin is disadvantageous in that it's built using a Proof-Of-Work protocol, similar to Bitcoin. This means that to keep the Litecoin blockchain running, a group of networking miners compute complex calculations. It uses a Scrypt hashing algorithm.
Algorithm
Miners are prevented from pooling together due to the effect of Litecoin's Scrypt algorithm. Due to this, there is less chance of miners mining and banding together in a working environment. If the algorithm allows centralization in the network, experts agree that it could attain and achieve more.
Transaction
A significant disadvantage is that miners get fees for each Litecoin. $0.05 is the cost for a single Litecoin transaction. It is a norm, though, but surely a drawback.
Major features of Ethereum
Following the "DeFi Summer 2020", it became painfully obvious that Ethereum could not scale, making it expedient to migrate from PoW to PoS consensus mechanism. Instead of miners, PoS relies on ETH stakers to validate transactions. That's cleaner, faster, more scalable, and cheaper.
Proof-of-Stake Protocol
With the Merge, the Ethereum network switched to the Proof-of-Stake consensus. You all might already know that the Proof-of-Work system is less efficient since Proof-of-Work miners have to struggle more to achieve their goals to mine blocks. So, a significant positive aspect here is that lesser resources and less energy are needed in Proof-of-Stake.
Uncapped Supply Limit
A great feature is that there is an uncapped supply limit for Ethereum. The maintaining members of Ethereum decided not to cap the supply since the Ethereum blockchain was a platform that was designed for services like decentralized applications.
Smart Contracts
The Ethereum platform's primary purpose is to act as a decentralized and decentralized global computing platform. Information is also one of the materials stored in their smart contracts, including agreements or other rules. One more thing to highlight is that it facilitates monetary exchanges, and property transfers can also be held in this contract.
Gas Measurement
'Gas' is the name of the system which is used by Ethereum. This system is used instead of the transaction fees. The amount of computational effort required to execute transactions is called the unit 'Gas' measurement. An example would be the amount of gas needed to get from one place to another. A gas fee is to be paid to finish the transaction whenever a user sends these tokens.
Transactional Currency
Ethereum can be used as a transactional currency. Its main functionality isn't really to store data of value since it's uncapped. Instead, smartly designed layers of functionality are added through smart contracts.
Ethereum vs Litecoin Key Differences
There are many factors to consider when comparing Litecoin with Ethereum, including:
1. Supply
There's no stopping the supply limit for Ethereum, whereas 84 Million coins are estimated to be the supply limit for Litecoin.
2. Purpose
Store-of-value or/and being used as a currency is the main functionality of Litecoin, whereas Ethereum can also be used to create smart contracts and transfer property.
3. Mining
Speed is a good factor for Ethereum's blockchain since it's even faster than Bitcoin, therefore faster mining of blocks. Ethereum switched to Proof-of-Stake, whereas Litecoin is on the Proof-of-Work-mining path.
4. Transaction speed
The mining speed of Ethereum is fast; therefore, transaction speed is also much quicker than Litecoin. For smaller transactions, Ethereum is great!
5. Transaction fees
Litecoin charges a transaction fee for each transaction that gets put into a newly mined block, but Ethereum doesn't have a transaction fee.
Litecoin Price Prediction for 2023
Due to its quick confirmation results and lower pay costs, Litecoin is the platform for worldwide businesses and consumers. Payments by credit cards or other methods produce more fees as compared to Litecoin's processing fee. There's even free integration here.
Litecoin price prediction for 2023 by Cryptopolitan expects an overall bullish trend leading to a maximum price of $164.69, indicating a significant gain on the current price. We also anticipate a minimum value of $137.41 and an average market price of $142.45. Their new developments and frequent updates could influence the price levels of the cryptocurrency.
Litecoin Price Predictions by LongForecast
Consolidating tendencies indicate that Litecoin has potential and may rise in value. By 2023, it may reach $150. It is anticipated that the price will range between $140 and $100 at the beginning of the first half and $150 to the higher end at the conclusion of the second.
Litecoin Price Predictions by CoinCodex
By February 15, 2023, the value of Litecoin is forecast to increase by 8.32% and reach $99.18, according to their most recent price estimate. Their technical indicators indicate that the current mood is bearish, and the Fear & Greed Index is now at 48. (Neutral). Litecoin saw 6.06% price volatility over the previous 30 days and 16/30 (53%) green days. Their Litecoin forecast indicates that this is a horrible moment to purchase Litecoin.
Litecoin Price Prediction by an Industry Expert
Michael Saylor, a crypto analyst, thoroughly analyzes Litecoin and other cryptocurrencies. He gives an analysis of the price movements and possible future directions of Litecoin as bullish for 2023.
Even though LTC has seen some downturns over the last week, analysts predict that those won't last long. Mainly, due to teams' effort to push for more adoption through their Litecoin Card program.
While the developer's effort will surely result in LTC's price going up in 2023, experts suggest that it will have a hard time keeping up with other newer crypto projects like DeFi, NFTs, and the Metaverse.
Ethereum Price Prediction for 2023
Cryptopolitan predicts that Ethereum will begin to see an upward trend in 2023, making it one of the most attractive long-term investments currently available on the crypto market. The Ethereum price prediction for 2023 is a maximum price of $2,527.58, indicating a significant gain on the current price, and a minimum value of $2,175. The average market price is $2,238. The Merge and other frequent Ethereum network updates are expected to impact the price of Ethereum positively.
Ethereum Price Prediction by Trading Beasts
Trading Beasts predicts that Ethereum will have a maximum price of $1,965.649, with an average trading price of $1,498.474 by 2023. The lowest price of the token is expected to be $1,273 by then.
Ethereum Price Prediction by Coincodex
One way of projecting the future price of Ethereum is to compare it with technological advancement and trends. If ETH follows internet growth, according to Coincodex, the price of ETH will reach $4,639.59 by 2026. Also, Coincodex says that if ETH follows Google's growth, the price of ETH will reach $4,487.87. If it follows Facebook's growth, the coin's price by 2026 is expected to be $40,444.
Ethereum Price Prediction by Industry Experts
Following the Ethereum Merge, the ETH coin hasn't reached higher prices, and many industry experts are making realistic price predictions. However, famous crypto expert Thomas Kralow stated that Ethereum will increase and do 8x and reach $10,000 by 2025.
Litecoin vs Ethereum Differences in Benefits
The world is going through a paradigm shift as cryptocurrencies stand at a decisive phase that will define their future. The same holds for Litecoin, which has been tumultuous as world politics are transforming the markets. The Litecoin blockchain system came to the market as the facilitator of payments via the internet. Others like Bitcoin served the same purpose, but this one had additional pros. It reduced the confirmation time, increased the transaction speed, and brought other additional features to make the transactions easier to handle.
Benefits of Litecoin
Solve scalability – Charlie Lee and his team of developers thought BTC would face long-term performance problems if its blockchain technology would grow in traffic. And as a result, it introduces a plague of scalability issues, bottlenecks, and increased network fees. Litecoin is focused on delivering a highly sophisticated and scalable blockchain.
Boost performance speed – Litecoin is designed to be lightweight and fast. Its development challenged Bitcoin's block size and the 10-minute block confirmation time. The developers wanted to change how scalability affects performance and solve such problems.
Relatively low transaction fees – we've seen the scalability issues affect both Bitcoin and Ethereum. Lately, both blockchains have been bleeding users due to high transaction fees. The high fees result from network congestion caused by increasing traffic. One of Litecoin's core visions was to introduce lightning-fast transactions that were also cheap. The cost of transactions on the Litecoin network depends on block size as well as the size of the transaction.
Confidential transaction to boost network privacy – Litecoin's developers are betting on building core privacy features to strengthen anonymity. The developers are planning to implement MimbleWimble to create single-chain transactions that are entirely obfuscated by third parties.
Cross-industry integration – Litecoin aims to increase its network and native coin adoption through the open software concept. Various merchants have already implemented the blockchain. Various merchants have already implemented the blockchain, accepting the currency for payment, gambling, or art.
Benefits of Ethereum
Proof of Stake Consensus – This consensus mechanism requires miners to stake their digital coins for the right to validate new block transactions instead of solving complex cryptographic mathematical equations using computing power in Proof-of-Work. The Merge eliminated the need for energy-intensive mining and enabled the network to be secured using staked Ethereum.
Ethereum Improvement Proposal (EIP)1559 – This upgrade introduced the latest Ethereum burning method that simplified the process. Since the EIP 1559 upgrade, more than 300,000 Ethereum coins worth over $1 billion have been burned or taken out of circulation.
No Censorship – Control and censorship resistance are benefits that blockchain presents, a benefit now and in the future. Most centralized applications have been accused of censorship. In Ethereum, similar apps can be launched but without transaction censorship.
Huge market potential – After the recent introduction of the network upgrade, The Ethereum network experienced a resurgence in demand and price action due to its value which could be expanded with NFT and DeFi spaces alongside its status as the 'first-mover' in the world of blockchain.
Smart Contracts P2P Transactions – Using smart contracts on the Ethereum network, decentralized applications (DApps) may be created. Data may be stored in smart contracts. The Ethereum network ensures that the smart contract code carries out all data activities. In other words, the data is safe and secure without the need for a single trusted source of information.
Huge Market Capitalization – the cryptocurrency market requires high risk and the stability of a network is gauged by its market cap. The world's second-largest cryptocurrency by market capitalization is a good investment and a suitable replacement for the US dollar.
Conclusion
Ethereum vs. Litecoin differ in many aspects. The designation of Ethereum is based on types of info exchange and building of applications, whereas Litecoin is directed more towards transactions, mining, and purchases. This is reflected in the Ethereum vs. Litecoin caps: Litecoin is capped at 84 million coins, while Ethereum is an uncapped cryptocurrency platform.
The Ethereum platform of blockchains is faster, leading to shorter transaction times and lower mining process costs. Proof-of-Stake miners stake their digital coins for the right to validate new block transactions. On the other hand, Litecoin provides a good user experience by giving reasonable transaction fees.
The latest development is Litecoin has been approved to be used as a means of payment in the OTR service stations. LTC is Now accepted at over 170 locations across Australia. The move comes as Litecoin looks to increase its merchant adoption.
This is a very positive development for Litecoin because it shows that businesses are starting to accept Litecoin as a form of payment. This is one of the critical things that need to happen for Litecoin to become more mainstream.
Both Bitcoin, Litecoin, and Ethereum are growing at an impressive rate; we've shown you their capability. Now it's up to you which coin to invest in, whether to buy Litecoin or Ethereum.