EOS Price shows a continuous set of ruffled priced movements as of November 19 as it reaches a trading price of 3.0931 US dollars.
EOS/USD 24-Hour Price Analysis:
At the start of the 24-Hour price analysis, the cryptocurrency was at its daily high with a value just over the 3.2 US dollars price mark, after which it was subject to a gradual decrease in price until it reached its low of 3.0449 US dollars. The trading pair was able to sketch in the range $3.06 to $3.16 until it concluded just below the 3.10 US dollars price level, at $3.0931.
EOS Price: What to expect?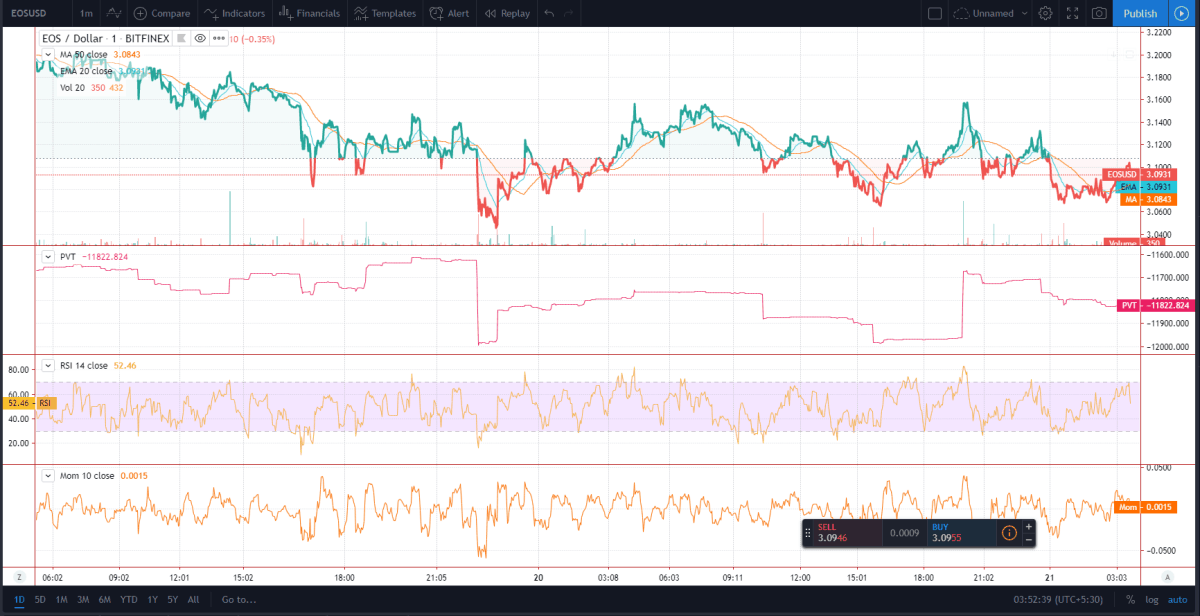 EOS Price Chart by TradingView
Both of the moving averages shown on the chart above follow the trace of the ruffled price line of the trading pair. The 50-day Moving Average lies at the bottom of the three, with a closing value of 3.084 US dollars.
The 20-day Exponential Moving Average (EMA) mostly consisted of higher highs, with a concluding value placed just below the $3.1 price line, at 3.0931 US dollars, along with the trading pair's closing price.
EOS is currently ranked on the seventh position in the list of top cryptocurrencies by market cap, with a market cap of 2,921,618,475 US dollars.
Featured image by Wikimedia Commons.