EOS has been shaking for quite some time, and not very far ago it EOS price analysis charts were all above $6 mark. However, that is now history, and EOS price is trading sideways once again.
EOS continues to show volatility as it displayed int he previous weeks, and this time it is thrashing on the chart around the $3.26 mark.
Even throughout the last 24 hours, the EOS price has been moving above and below that mark. EOS hit as high as $3.320 and as low as the $3.180 mark as well.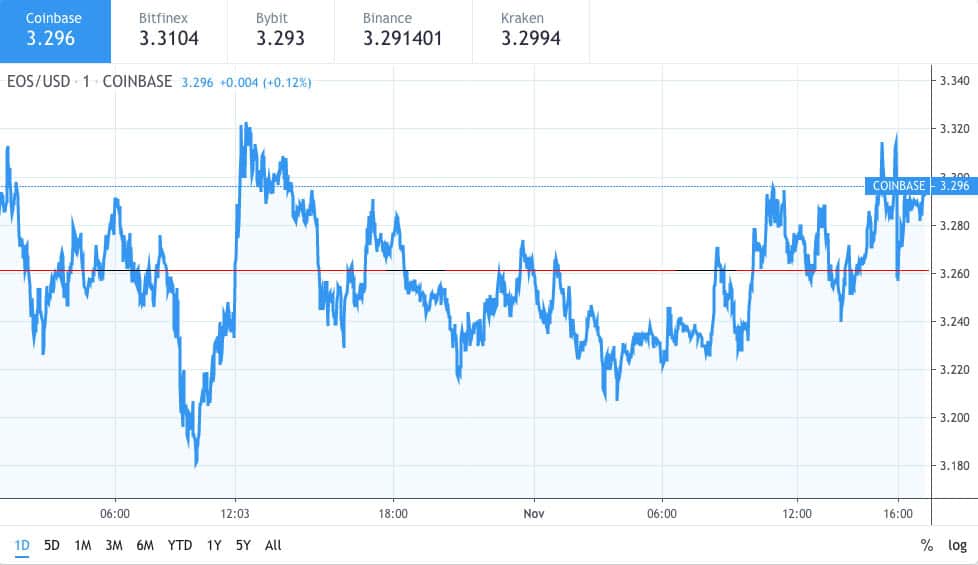 EOS price chart by Trading View
EOS price analysis: What to expect?
As previously predicted in EOS price analysis, the inability of the bulls to hold ground above $3.37 has rounded up selling.
In case the EOS breaks beneath the exponential and simple moving average, the probability of an in-range momentum between $2.4 and $3.37 gets increased.
EOS price chart by Trading View
However, in case it retracts from the averages, it is expected that the bulls will attempt to conquer and raise the value beyond $3.37.
In case they are able to do so, a rally to $4.8719 is probable. Investors will be able to hold their long standpoints at a break beyond $3.37 and an end loss of $2.95.
If the volatility in the Bitcoin price and the overall market continues, EOS price may trade sideways goes without saying. The cryptocurrency market as a whole can sway in any direction at any moment.